Monsoons and hair problems are synonymous. The rain, moisture and humidity make your hair dull, frizzy, dry and all that you don't want your tresses to look like. Going for hair spas also sort of doesn't help, given it's a temporary fix and doesn't take long to turn your scalp itchy again. So, with the change in weather, your hair care regime changes too and so does your choice of preferred hair colour for the season. 
Zee Zest got Schwarzkopf professional, global hair expert and celebrity hair stylist Florian Hurel, who's worked with Bollywood divas including Deepika Padukone, Priyanka Chopra, Sara Ali Khan, Kangana Ranaut to guide you on how to tame your hair during the monsoon and what colours to choose.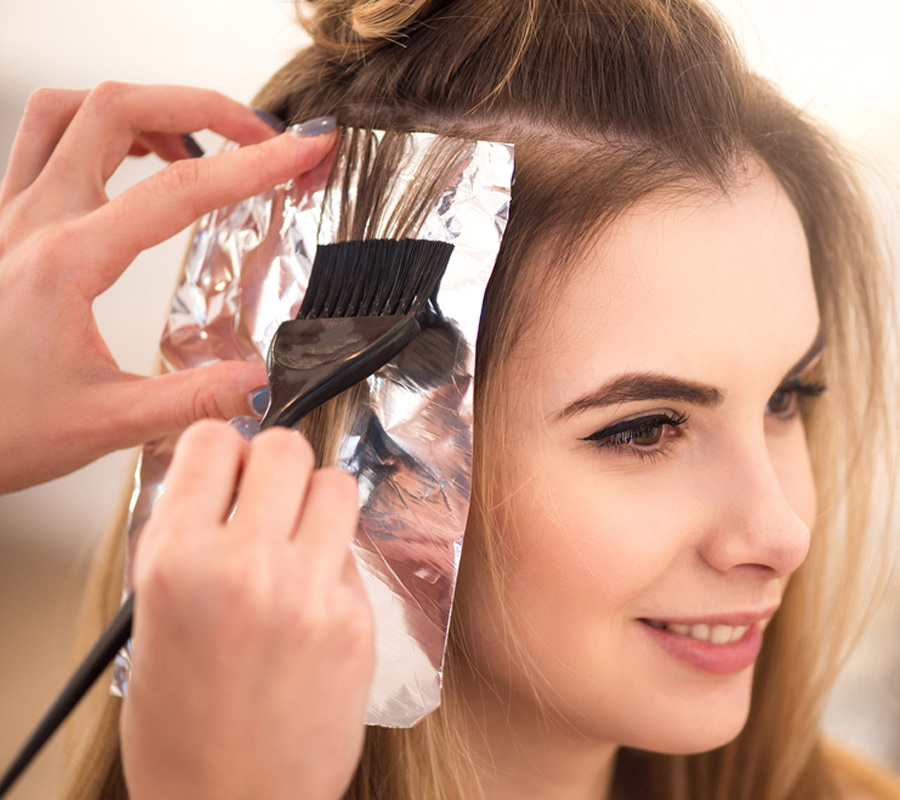 1. What are the trending hair colours this season?
The trending hair colours this season are undoubtedly the warm shades like copper, auburn, and caramel that will give your hair more dimension and a richer feel. Other than monsoon we are into very chic and simple ways of doing colours. Clients and hairstylists are avoiding highlights and streaks so they go a little more global that works very well. The family of brown is very strong, so a lot of brown and red is also in trend. However, the one colour people should be done with is black. They have had black hair for the longest time. It's time to get your colour a little lighter and add more life to it.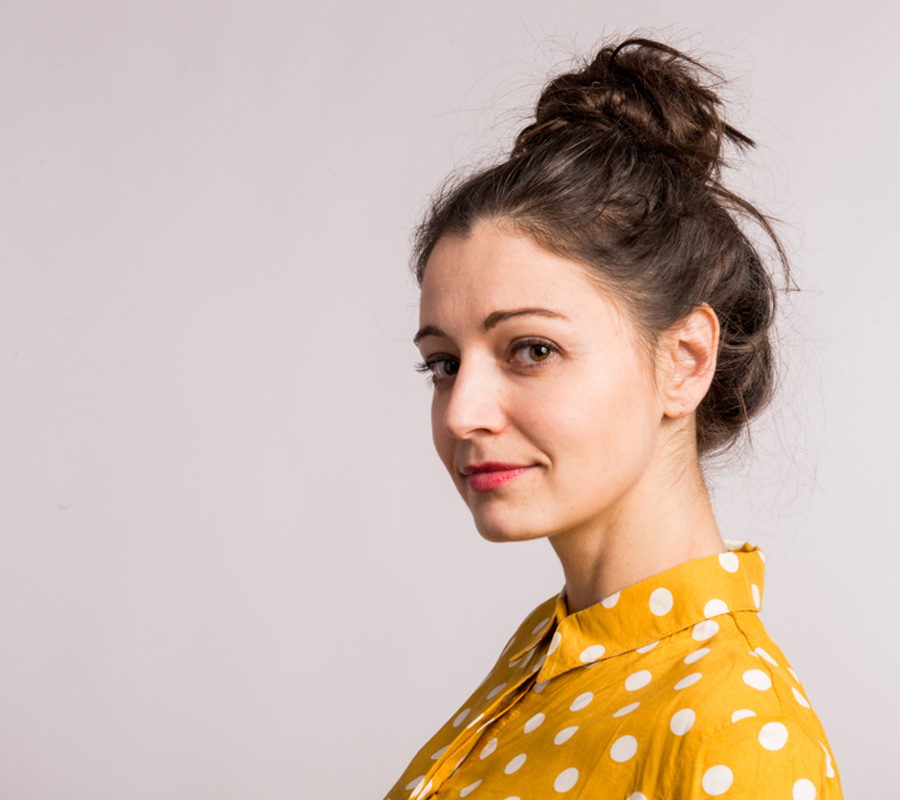 2. How to style your hair in just two minutes?
A quick hairstyle goes a long way, hence a textured pony or a messy bun is the easiest to achieve in no time making you look elegant and chic. So, I think if you want your hair to be a little wavy, once you wash your hair just tie it up with a rubber band with a bit of styling mousse and let it dry. Then once you open the rubber band, you will see beautiful waves. 
3. How to match your hair with makeup?
Trying to match your makeup and hair can be difficult, whether you got that gorgeous hair colour from a professional or are blessed with it. One should ideally remember to keep one of the two as minimal as possible. When it comes to styling most prefer casual so you can leave your hair open. For formal, a ponytail or a nice textured bun that's really cool. For a party look, leave your hair open but for more style, a textured or a low bun would work wonders.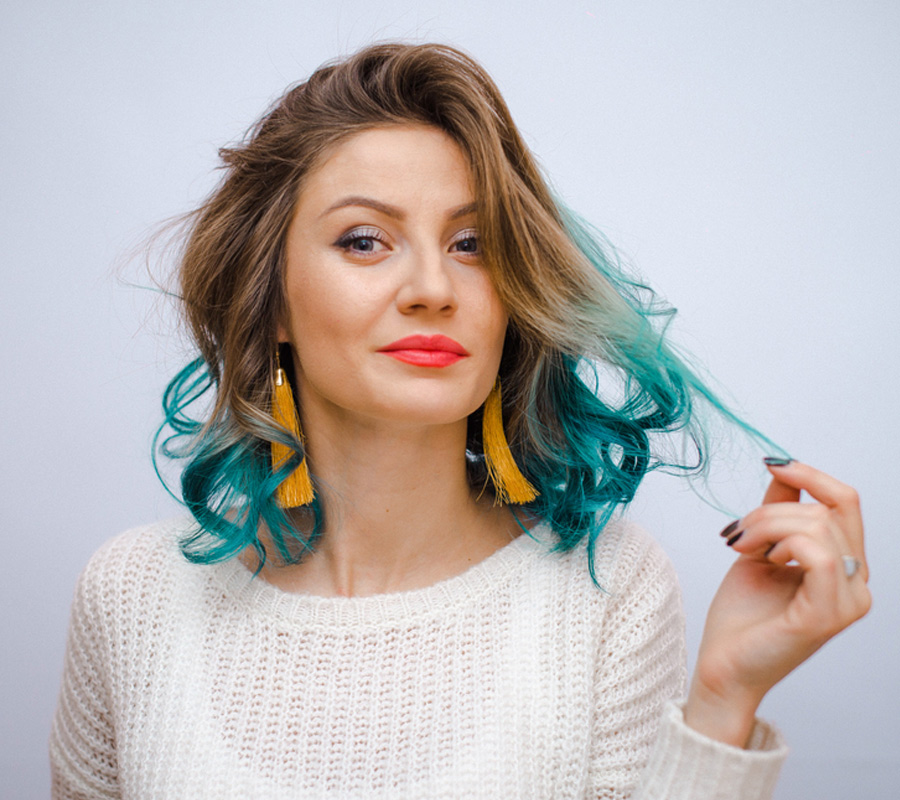 4. What are the best hair colours for monsoon?
Hair colours that are working wonders this season have to be the pastel hair shades such as pale turquoise and mint green shades. 
5. Tell us the best ways to style your hair during the monsoon?
I would highly recommend keeping them tied and stylish. Try to avoid your hair getting drenched in the rain and don't let a lot of humidity into your hair to prevent frizz. So, I think anything which is related to straight hair works better. However, if you have frizzy hair, it will get difficult to keep your hair open so always more like a bun or ponytail in monsoon will be better.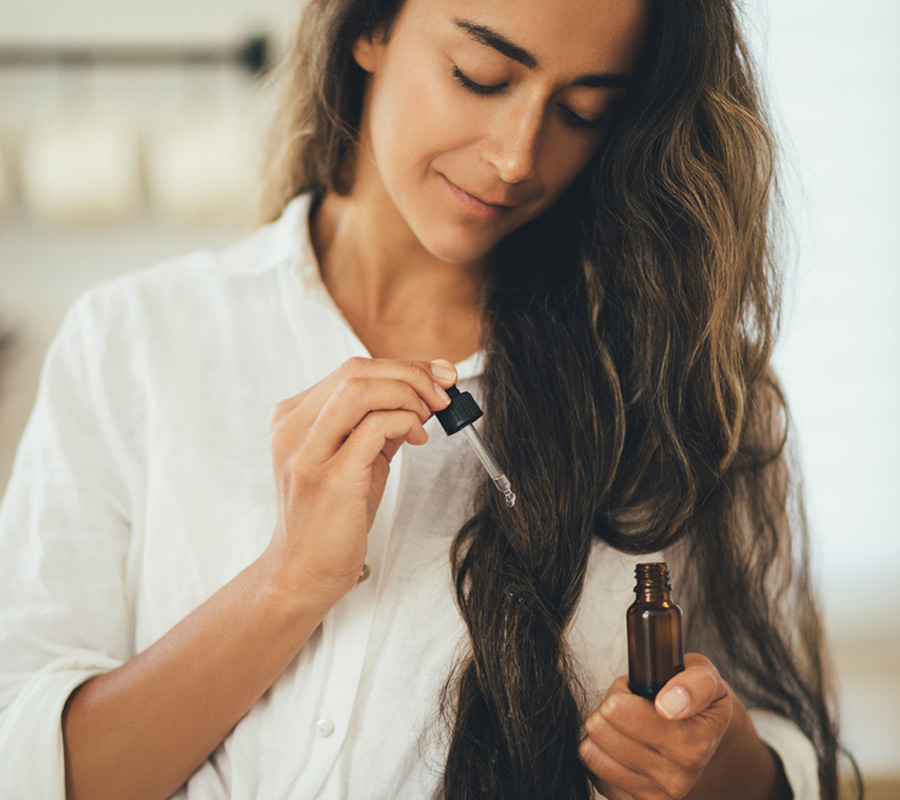 6. How to take care of your hair during monsoon?
The monsoon season not only makes it difficult for the hair to dry but also makes it dull and frizzy. I recommend washing and cleaning at all times and avoid using heated tools. We can't really go against the humidity and the frizz will always be there. If you condition your hair, it will help you to nourish your hair. The most important is to wash your hair twice a week, avoid oiling your hair because it suffocates the hair and doesn't really help with nourishing the hair. So nourishment comes with conditioning and a hair mask. If you want to get a massage, try to get it with the conditioner or hair mask on. In India oiling is a big thing but technically speaking it's not really a good thing. If you leave your hair on your face what will happen the next day is it will start breaking. So I would not advise you to oil your hair. 
Photo: Shutterstock