In another celebrity business investment, Bollywood actor Kriti Sanon is setting the beauty world ablaze with her newest venture, Hyphen. She joins the likes of actresses Katrina Kaif, Priyanka Chopra and Deepika Padukone, who have taken the plunge into beauty entrepreneurship. Co-founded with PEP Technologies, the parent company of mCaffeine, this brand is an extension of Kriti's love and passion for skincare and promises to provide simplified and realistic skincare solutions. 
What is Hyphen? 
By combining the power of nature and science, Kriti's Hyphen offers multi-purpose products that cater to diverse skin concerns, aiming to transform the way people approach daily skincare rituals. Hyphen is committed to sustainability and extends that approach to maintaining a zero-plastic footprint and using clean, vegan, and cruelty-free ingredients in all its products. With a focus on empowering individuals to embrace their unique beauty, the brand encourages hyphenating their skincare experience and identity, breaking norms, and achieving more. 
Hyphen's skincare offerings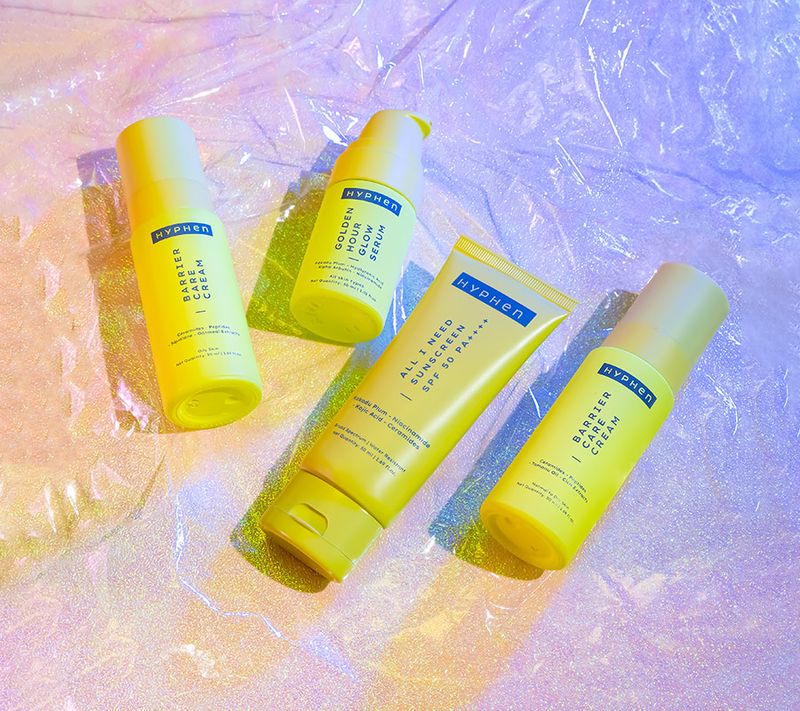 The brand launched three essential daily products: Barrier Care Cream (available in two variants for oily and normal to dry skin), the Golden Hour Glow Serum, and All I Need Sunscreen SPF 50 PA++++, all ranging between Rs 400 to Rs 700. With the scale advantage of the operating company, Hyphen products will be available in 18000 pin codes from the get-go. 
Co-founders speak 
"From a young age, I've been passionate about skincare, and as I've grown older it has only intensified. Hyphen serves as the perfect amalgamation of these two aspects. In my role as the Co-Founder and Chief Customer Officer, I have tried and tested all three products from the brand, and I have been applying them for the past four months, and believe me, it made a difference in my skincare regime," read a part of Kriti's press statement for Hyphen's launch. Kriti also mentioned that she has been an active participant in the process of research, product formulation, and implementation of strategies to enhance the overall customer experience and satisfaction.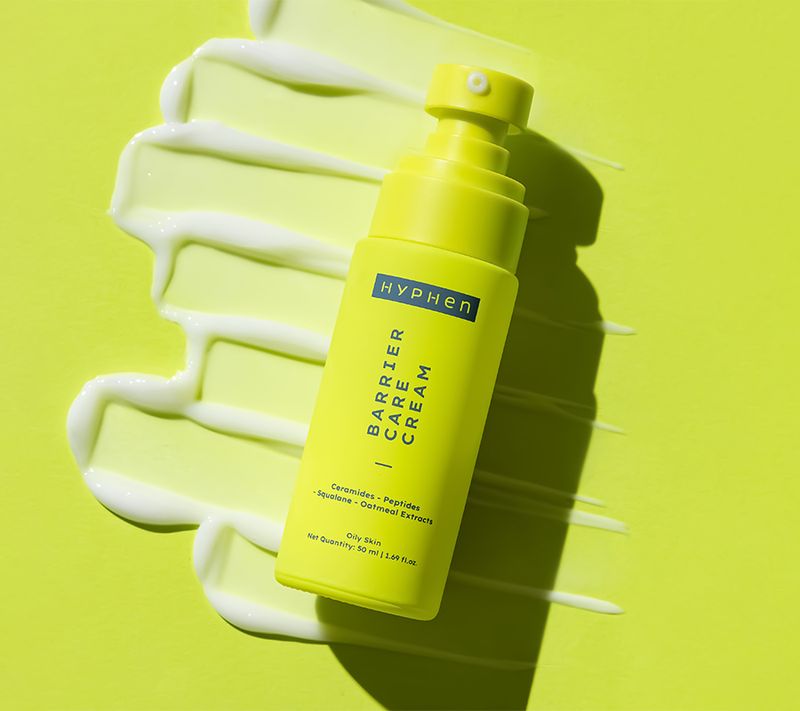 Commenting on the partnership, Vaishali Gupta, co-founder, and chief growth officer of Hyphen, said, "Our vision for Hyphen is ambitious yet promising; we are striving to make Hyphen the fastest-growing Rs 100 Crore D2C skincare brand in India. With unwavering determination and an exceptional team, we are set to redefine the skin care industry, leaving an indelible mark on the hearts of our valued customers." 
With another Bollywood celebrity hopping on the beauty bandwagon, it is a clear indicator that the industry is promising a lucrative opportunity for them to diversify their portfolio. This also serves as an opportunity for stars to express their creativity and passion for beauty, offering a more intimate connection with their fans and followers. For the unitiated, Kriti joined the league of celebrity entrepreneurs with Robin Behl, Karan Sawhney, and Anushka Nandani - the co-founders of The Tribe, read more here. 
---
Photo: Hyphen