College is not as entertaining as it appears in Bollywood films like Kuch Kuch Hota Hai and Student of the Year. While you may not be able to plan a foreign trip with your college friends or play basketball on a flamboyant court, you can improve your style to enjoy the college experience with some flair and panache.
Finding college outfit ideas can be a fun task for first-year students, especially boys. That being said, this comprehensive guide lists some important pointers that contribute to an appealing dressing sense for college guys in India. Here are wardrobe staples you need to have in your wardrobe:
1. Dark jeans
We don't need to stress on how versatile a pair of dark jeans are!
2. Plain t-shirts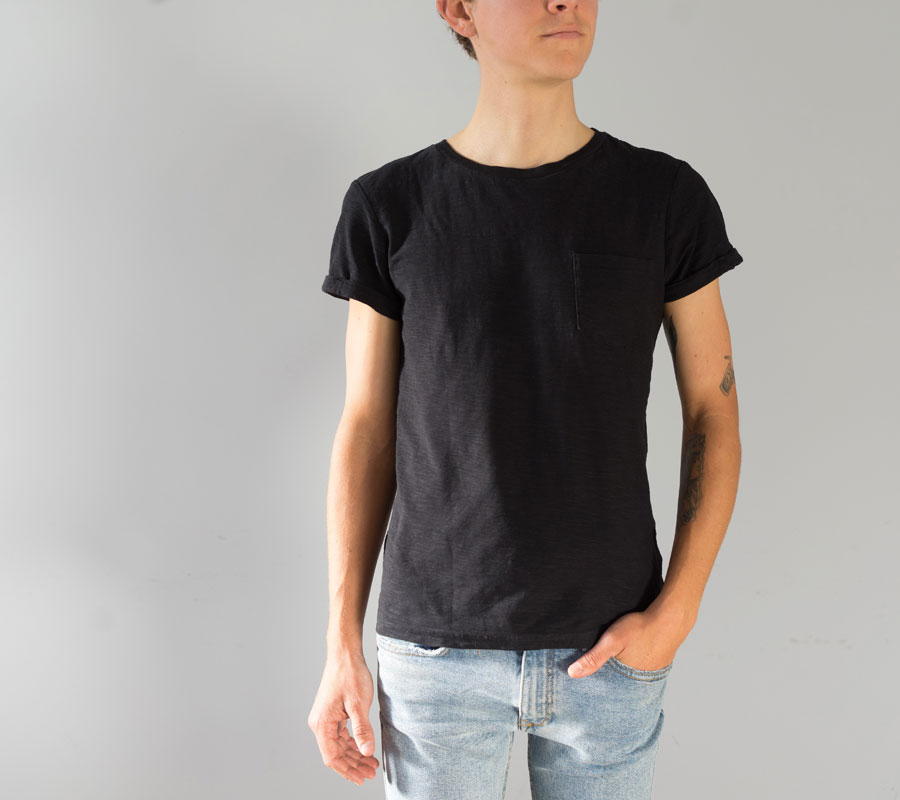 Be it a college fest or outing with your buddies, plain t-shirts are super comfortable and versatile. If you have a bunch of plain t-shirts in your wardrobe, you can try various combinations. 
3. Button-up shirts:
You can wear a button-up shirt as it is or style it with a t-shirt of your choice. A few button-up shirts, each with a different pattern or colour, offer a handful of college outfit ideas, effortlessly.
4. Sweatpants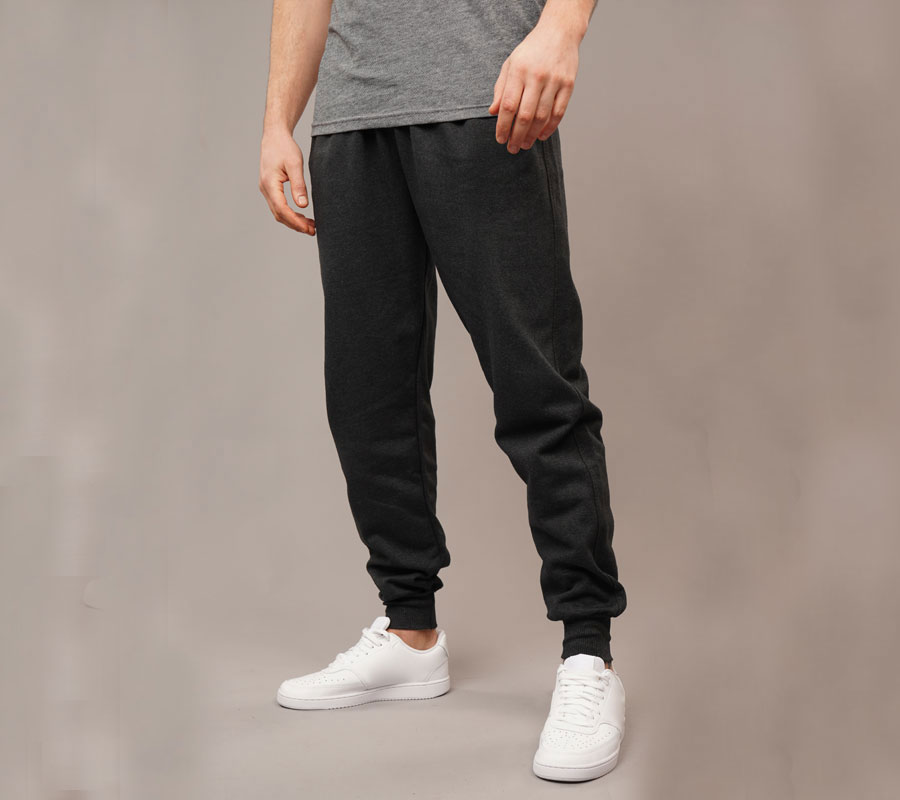 Well, sweatpants may not seem like an appropriate choice for Indian college outfits. However, during the winter season, they can be a life saver for when you want something comfortable to stay warm in. 
5. Sneakers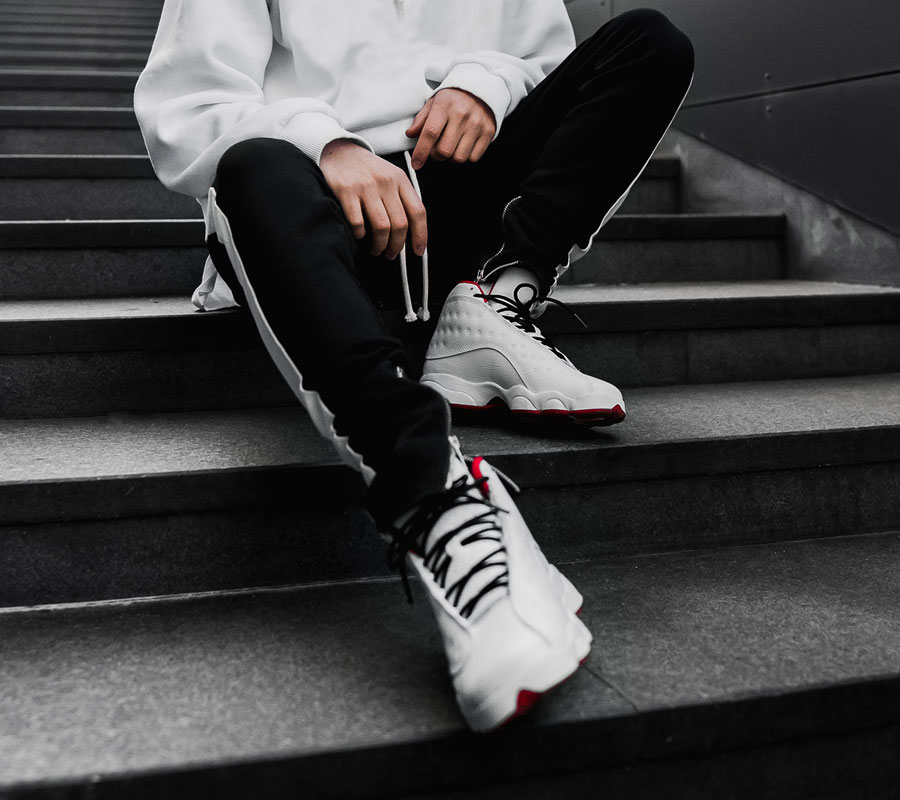 Sneakers are multitaskers! And, if you opt for a pair in basic colours and style, they can complement a variety of outfits.
Now that you know what to invest in, here are a few basic combinations that will never go out of style.
The basic tee and jeans combo
Believe it or not, this combination is one of the most simple-yet-classic college outfit ideas. All you need is pair a simple crew neck or v-neck white T-shirt, slim-fit black jeans, and white sneakers. You can also opt for a t-shirt in shades of grey, white, or black.
A twist to the basic
The next look in the college guy stylebook is quite similar to the first one but way more stylish. Make some space for graphic t-shirts in your college wardrobe. It could be anything: a quote, a movie character, or some funny film dialogues.
Team up those graphic t-shirts with a pair of blue jeans and your choice of sneakers. This look is undoubtedly effective yet spiffy. A denim jacket during the winter will amp up your college dressing style. 
Say yes to plaid shirts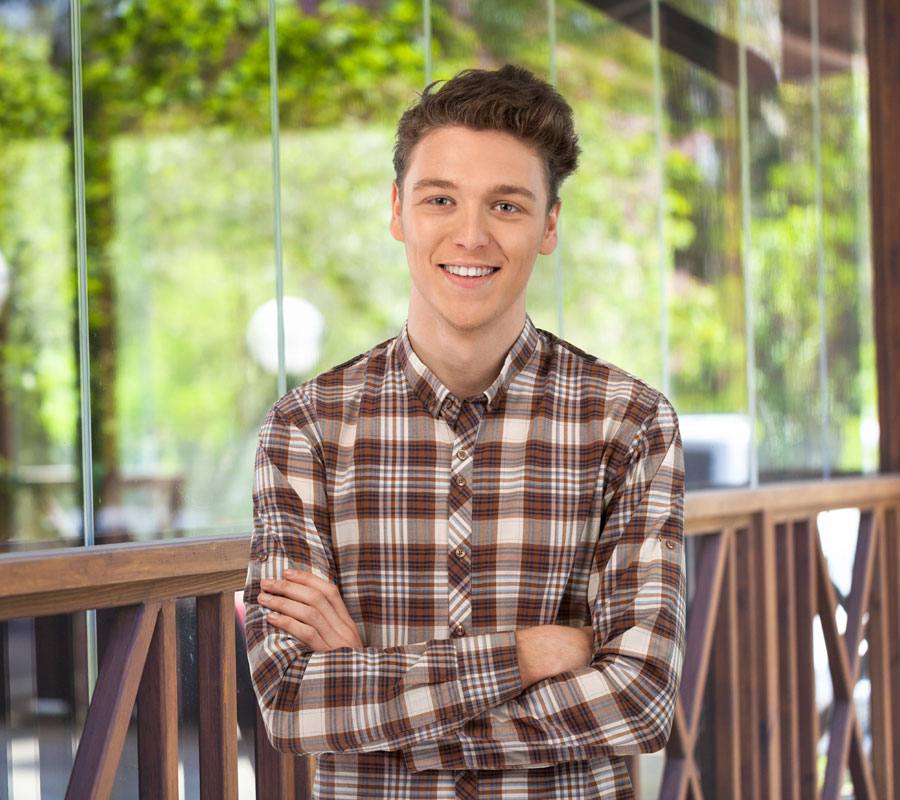 Interestingly, plaid shirts are the silent players when it comes to college outfits for guys. This classic piece of men's clothing is not likely to go out of style anytime soon. And, that's the reason why it deserves a spot in your wardrobe. To style a plaid shirt like a pro, pair it with basic jeans. A pair of boots in brown or black will complement the overall attire.
Throw a denim shirt in the mix
Pair a basic T-shirt with a denim shirt, and complete the look with jeans and coloured kicks. This simple denim combo could be your starter pack to flaunt a runway-approved trend in your college corridors. 
Add colour to your look
Yes, the options for casual college outfits for guys are limited, but if you experiment a bit with patterns, styling a college outfit will not be a tedious task. Floral shirts can be attractive on men too if styled correctly. Pair a floral shirt with dark bottoms for contrast.
This is just the tip of the iceberg when it comes to clothes for college students. You can come up with more combinations by simply mixing and matching these essentials. 
Photo: Shutterstock