So, you carefully chose a make-up artist for your wedding day, ensured that they only use the best products—and that you look like an ethereal, royal version of yourself. But after the wedding, come a multitude of dinners, parties, and mini-functions for which, unfortunately, you need to rely on your own skills—lest, of course you are the likes of Sonam Kapoor and Deepika Padukone, who have some of the best makeup artists in the world on speed dial.
Well, you may not have personal access to celebrity make-up artists, but we created this guide with a couple of them to help you curate a minimalist make-up kit that'll allow you to put your best face forward at every event ever! So, let's start with some basics shall we?  
1. A lightweight foundation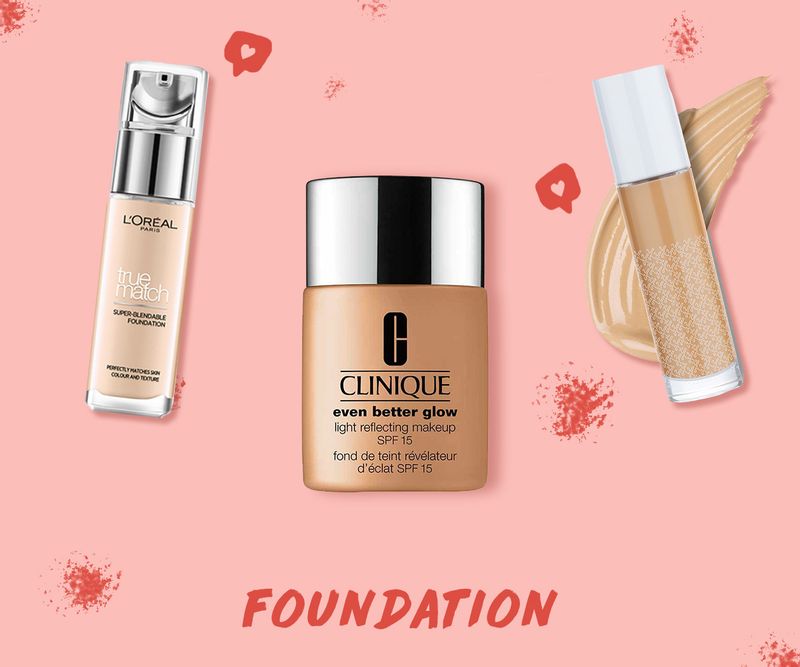 Finding a good foundation that matches your exact skin tone is half the battle won. And celebrity hair and make-up artist Bhavya Arora agrees. "Buy a shade that's dark for you, you'll end up looking bronzed. Pick one which is lighter than your actual skin tone and you'll get an ashy face," she explains.
That's quite a pickle to be in, one that you can easily avoid by following this simple tip by Bhavya: "Always match the foundation to the darkest part of your face, especially if you have discolouration. Indian skin tends to be darker around the mouth area, so when in doubt try your foundation on your chin and around your lips—but never on your cheeks which is the lightest part of the face."
Here's another tip from Bhavya, who's worked with Dia Mirza, Patralekhaa, and Mouni Roy that'll save you from getting overwhelmed while making a purchase: Stay away from heavy formulations! "Invest in a lightweight liquid foundation which is buildable but can also be mixed with your moisturiser for days when don't want to wear a full-face of makeup," she suggests.
Our top picks: 
L'Oreal Paris True Match Super-Blendable Foundation, Rs 899 
Kay Beauty Hydrating Foundation, Rs 1,200  
Clinique Even Better Glow Light-Reflecting Makeup, Rs 2900
2. An orangish colour corrector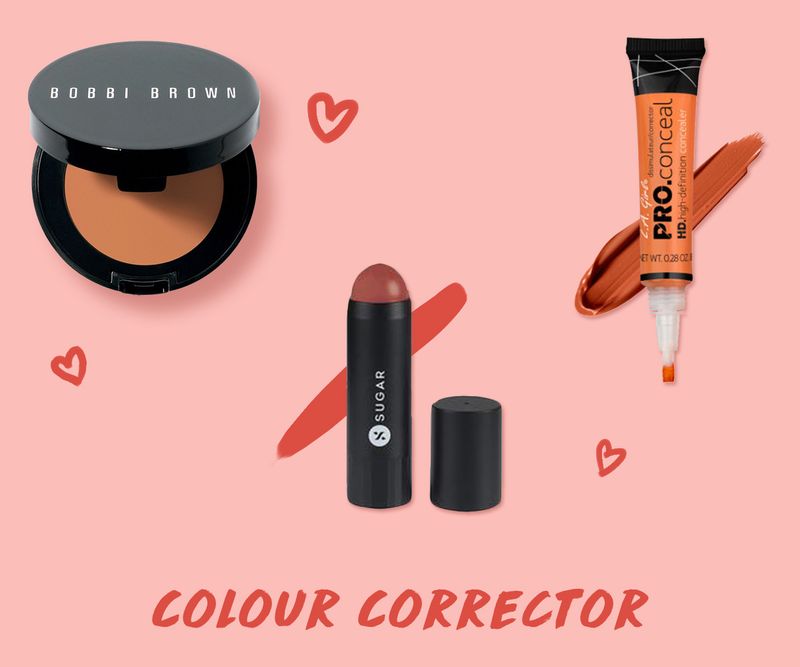 If there's one thing in this kit that sounds daunting, colour corrector is it! But, trust us when we say this: if you have discolouration or dark circles, your skin will thank you for it! If you don't want to take our word for it, take Sonam Kapoor's—who in her viral 2019 Vogue video, showcased her love for orange-hued colour correctors.
"Peach- and orange-coloured correctors cancel out the blue and green in the skin, thus covering up pigmentation more effectively than concealers," says Bhavya. So if you are looking to cover up your uneven skin tone, a colour corrector can go a long way for you.
Our top picks:
Bobbi Brown Corrector in Dark Peach, Rs 3,200 
Sugar Face Fwd>> Corrector Stick in Onward Orange, Rs 799
LA Girl HD Pro Concealer in Orange, Rs 695
3. A compact powder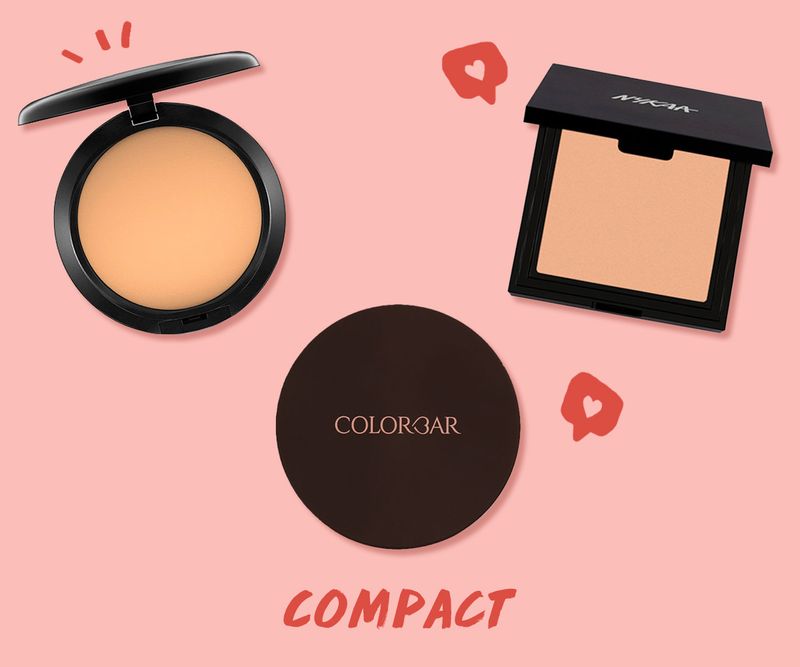 While face powder is not likely to be the most important thing in your make-up kit, it does have the superpower of making your foundation last longer. Says Mumbai-based make-up artist Deepal Haria: "A compact powder will not only keep your foundation in place—but also be your saviour in case your foundation is darker or lighter than it should be."
If you've ended up with the mismatched shade of foundation, choose a compact powder that is an exact match of your skin tone—and you'll be good to go.  
Our top picks:
M.A.C Studio Fix Powder Plus Foundation, Rs 2,900
NykaaSKINgenius Skin Perfecting & Hydrating Matte Powder Compact, Rs 595
Colorbar 24 HRS Wear Weightless Powder Foundation, Rs 995
4. A felt-tip liner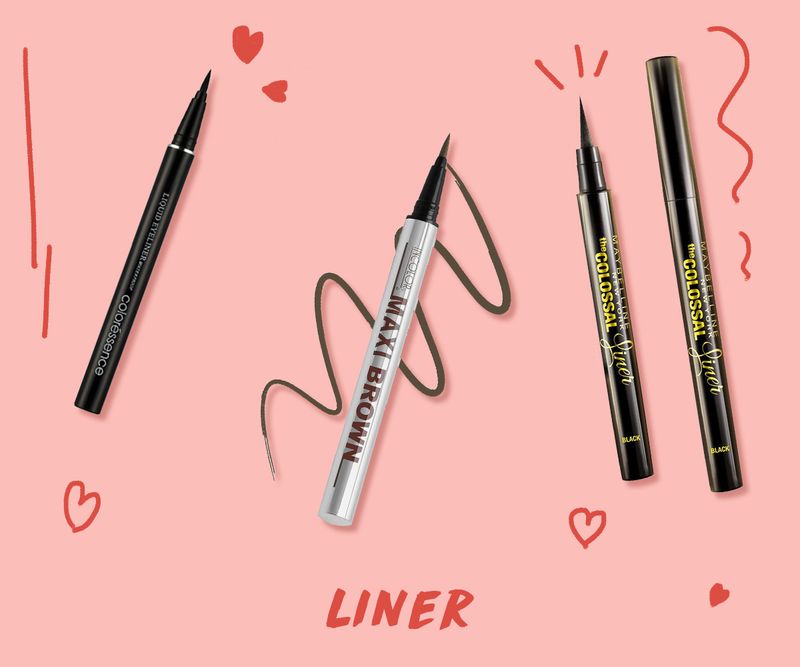 While liquid liners in black are the OG residents of almost every make-up kit in the world, if you're a newbie—or just not very confident about your eyeliner skills—then a pen liner should be your new best friend, according to Deepal.
If you're in the mood for some experimentation, Bhavya suggests opting for a brown eyeliner—which is easy to upgrade from basic black.
Our top picks:
Coloressence Ink Stylo Eyeliner Pen Waterproof, Rs 350
Maybelline New York The Colossal Liner in Black, Rs 420
Incolor Maxi Pen Eyeliner in Brown, Rs 250
5. A non-volumising mascara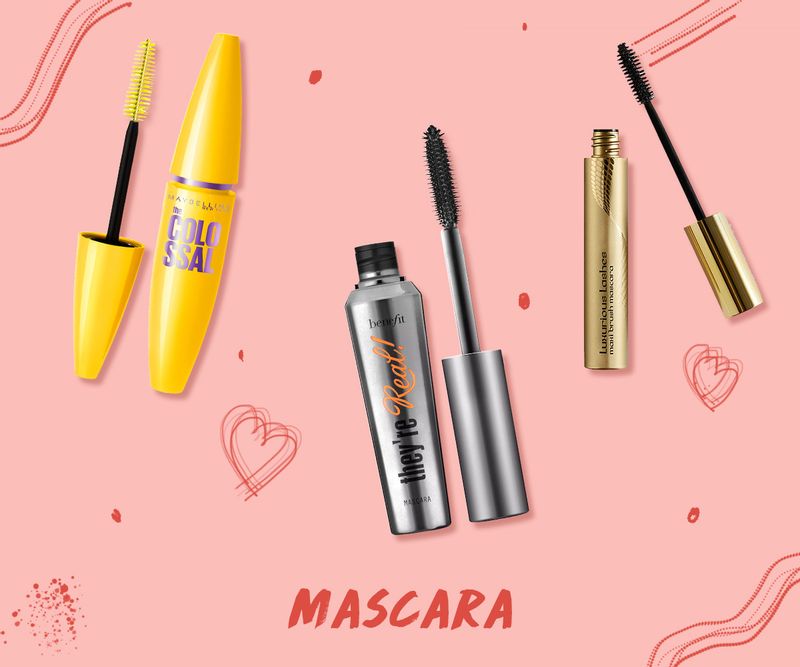 Yes, you read that right! If you're not someone who uses mascara on a daily basis or has little experience with make-up, Deepal wants you to choose a mascara that isn't very thick or heavy. "Thick formulations, especially those that add volume to lashes, create clumps," she explains! Nobody wants that right?
Our top picks: 
Maybelline New York The Colossal Volum Express Mascara, Rs 399
Benefit Cosmetics They're Real! Beyond Mascara, Rs 2,510 
Kiko Milano Luxurious Lashes Maxi Brush Mascara, Rs 890
6. Cream and liquid eyeshadows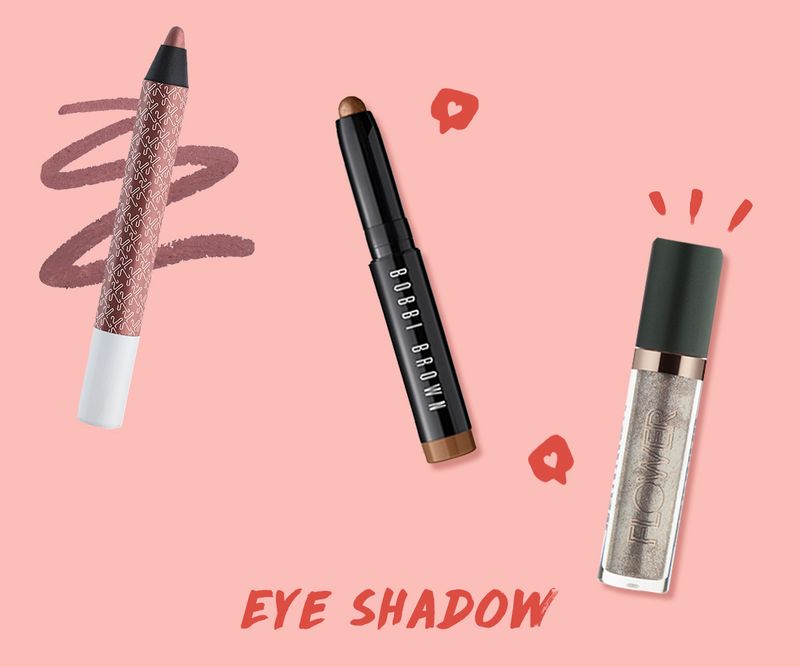 You might be wondering: do you really need eyeshadows? Well, for all lazy new brides out there, Bhavya suggests swiping a little bit of blush on your eyelids for a pop of colour. However, if you want to go that extra mile and play with colour, she recommends picking up a creamy formulation that is easy to blend—and has zero to little fall-off.
Now, you don't need to invest a hefty palette—especially if you don't see yourself flaunting eyeshadow on the regular. "Just pick up a few basic shades like gold, silver, black, and a peach-pink. With these shades, you can create multiple looks," advises Deepal.
Our top picks: 
Kay Beauty Metallic Eyeshadow Stick Pencil in Blushed Moonlight, Rs 599
Bobbi Brown Long Wear Cream Shadow Stick Mini in Golden Bronze, Rs 1,800
Flower Beauty Warrior Glitter Shadow in Bullet, Rs 750
7. Brown eyebrow powder and gel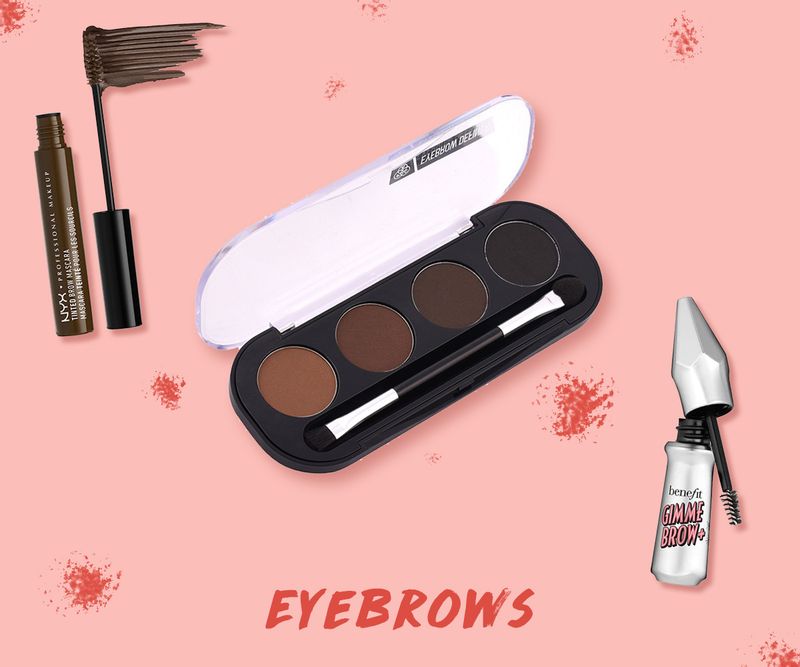 If you have been leaving your eyebrows alone because you lack expertise in the area of brow make-up, then get ready to take notes. "Novices should skip brow pencils, which are better suited to professionals, and instead use powder formulations with an angular or spoolie brush to fill the gaps in their brows," suggests Bhavya. But what if you make a mistake? To that, she says powder formulations are more forgiving and even if you mess it up, they tend to settle down nicely.
"Indians also tend to have thick and stubborn brows, so an eyebrow gel can help them hold shape," she adds—adding, "if you don't want to invest in two products, just buy a tinted eyebrow gel."
Now that you know how to go about grooming your brows, Deepal wants you to remember this: "Never buy a product for your brows that is completely black in hue. Black-toned formulations can make your brows look really harsh, so make sure to choose a brown or a grey-brown shade."
Our top picks:
NYX Professional Makeup Tinted Brow Mascara in Espresso Dark Brown, Rs 600
Benefit Cosmetics Gimme Brow+ Brow-Volumizing Fiber Gel Mini in 4.5 Neutral Deep Brown, Rs 1,340 
PAC Eyebrow Definer Palette, Rs 595
8.  A peachy-pink blush 
Blush is perhaps the most versatile make-up product you can have in your kit."You can wear it on a full-face of make-up or without a base; you can use it on your cheeks or as an eyeshadow," quips Bhavya.
Adds Deepal: "Blush can also make you look fresh, especially if you choose a shade which is a mixture of peach and pink." The best part? Using blush is also easy as pie. All you need to do is smile, apply some blush on the apple of your cheeks, and spread it in an upward direction using your fingers.
Our top picks:
M.A.C Glow Play Blush in Grand, Rs 2,900 
Bobbi Brown Pot Rouge For Lips & Cheeks in Powder Pink, Rs 3,550
Nykaa Get Cheeky! Blush Duo in Malibu Barbie 03, Rs 699
9.  Matte-looking lipsticks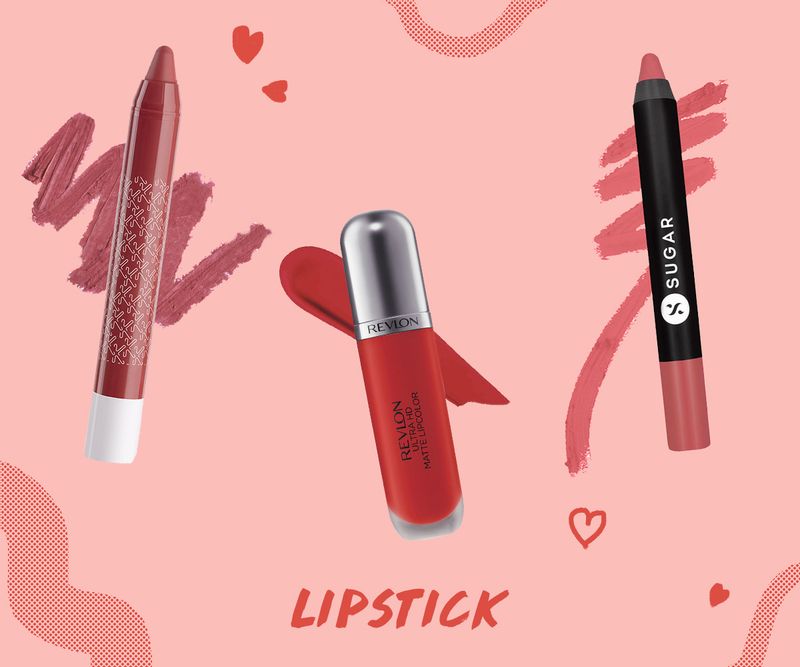 No make-up kit is complete without lip colour. That's why Deepal suggests investing in four basic shades of lipsticks that you can mix and match to create more colours. "Buy a nude colour, a light pink, a red, and a brown according to what suits your skin best," she says.
When it comes to formulations, Bhavya suggests staying away from trendy glosses that can actually get really messy. Instead, she gives her vote of confidence to creamy lip products that actually look matte. "You can even use a lip pencil all over lip and top with a balm for a glossy look," she says.
Our top picks:
Kay Beauty Matteinee Matte Lip Crayon Lipstick, Rs 799
SUGAR Matte As Hell Crayon Lipstick, Rs 799
Revlon Ultra HD Matte Lip Color, Rs 1,250
10. Two to three multipurpose brushes
Skip the sponges and Beauty Blenders that tend to be a breeding ground for bacteria. Instead, invest in some basic brushes. "Buy a foundation brush, which you can also use for your blush. If you know how to contour, you can buy a separate brush for it. Last, invest in a small shadow brush," suggests Bhavya. If all else fails, use your hands—which also warm up the products nicely during the application, giving you a smooth finish.
Our top picks: 
Nykaa BlendPro Eyeshadow Blending Makeup Brush, Rs 299
Wet n Wild Contour Brush, Rs 425
PAC Blending Foundation Brush, Rs 545
Products to skip
Primer: Primer is only needed in situations where you can't touch up your heavy-duty make-up, says Bhavya.
Contour and highlight: Both our resident experts agree that if you don't know how to do it well, it's best to skip contouring and highlighting.
Concealer: According to Bhavya, if you have even-toned skin or are using a colour-corrector, you don't need a concealer.
Loose powder: This is best suited for professional use, suggests Deepal
Eyelash curler: It's not worth the hype, says Deepal
---
Photo: Shutterstock; respective brands