Keeping track of the newest beauty launches can be an uphill task when there is a new launch almost every day. Social media is a great platform to stay in tune with the new beauty arrivals, but it can get confusing with so many products cluttering the beauty shelves. Here's a roundup of the 10 best new buys in skincare and hair care that are tried and tested. 
1. Wearified The Butter To Matte Longwear Lipstick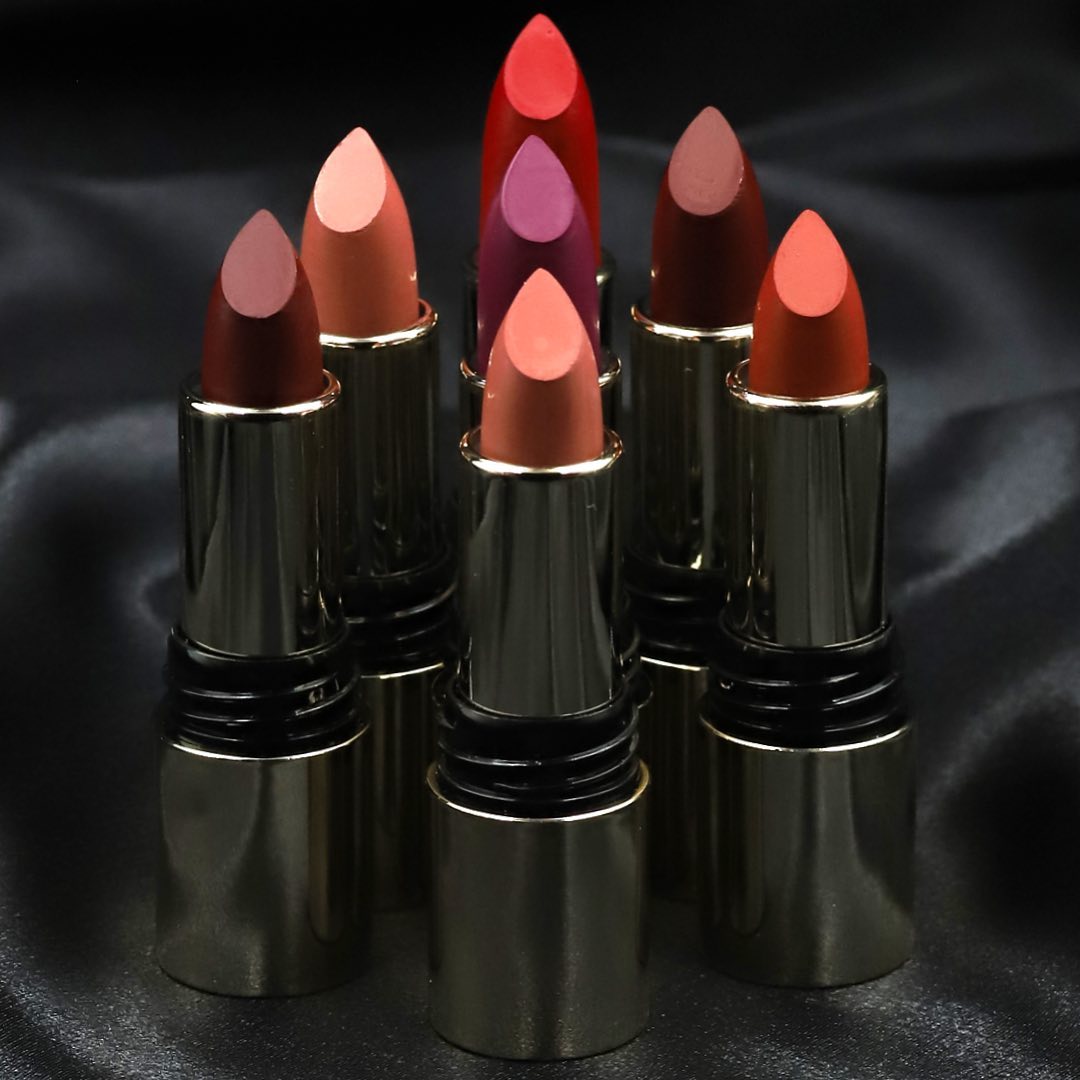 Labour of love of beauty blogger Aanam Chashmawala,  Wearified is a highly pigmented bullet vegan lipstick range that is available in 10 shades. These matte lipsticks glide on the lips with ease and stay on for hours, under your masks, and even after sipping cups of coffee. The USP of the product lies in its high-performance formulation that also ticks in all boxes of being cruelty-free, paraben-free, talc-free and fragrance-free. Aanam, with her experience of over a decade of reviewing products and creating tutorials, wanted to create a product that doesn't require precision or skill of application but is so carefully formatted that anyone, whether a makeup amateur or a pro enjoys it equally. If you are looking for a nude shade that doesn't leave you washed out, check out 5ft3in. Enriched with jojoba, argan, cocoa butter, and vitamin E, the lipstick dries down to a fully matte, lightweight finish within a minute of application.
2. Simply Nam Lipstick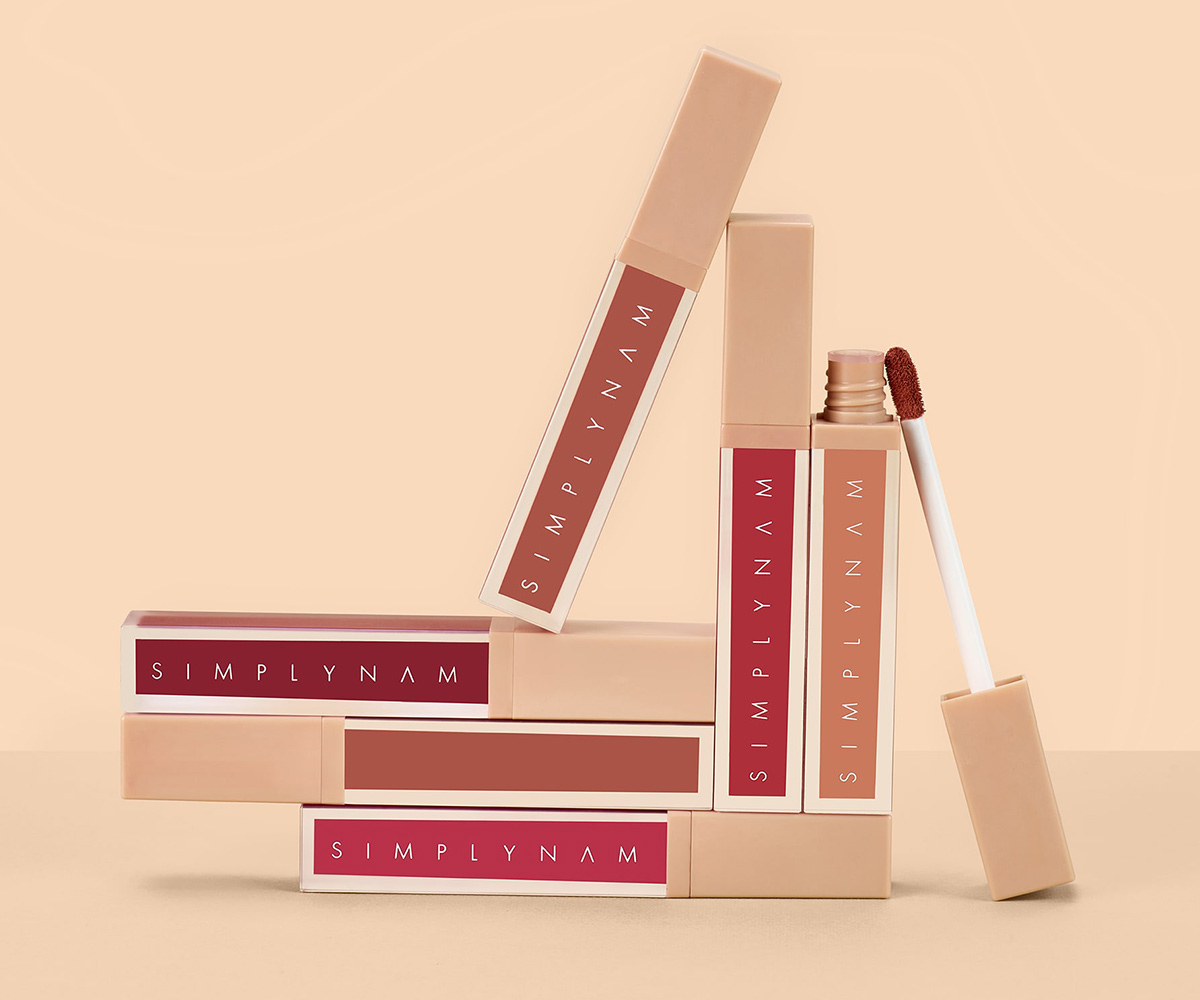 The lipstick line is a recent addition to the beauty brand conceptualised by celebrity makeup artist, Namrata Soni, who is most sought-after by Bollywood actors Sonam Kapoor Ahuja, Disha Patani, Janvi Kapoor and many others. In her latest range of lipstick launches, she has leveraged and incorporated her expertise in using several beauty brands, and dressing up glamourous faces and making them red-carpet ready. If you prefer liquid lipsticks that come in a tube accompanied by a doe-shaped applicator, you must check out her minimalist range spanning over six colours, two shades each of pinks, reds and nudes.
3. Brillare Real Rose Face Wash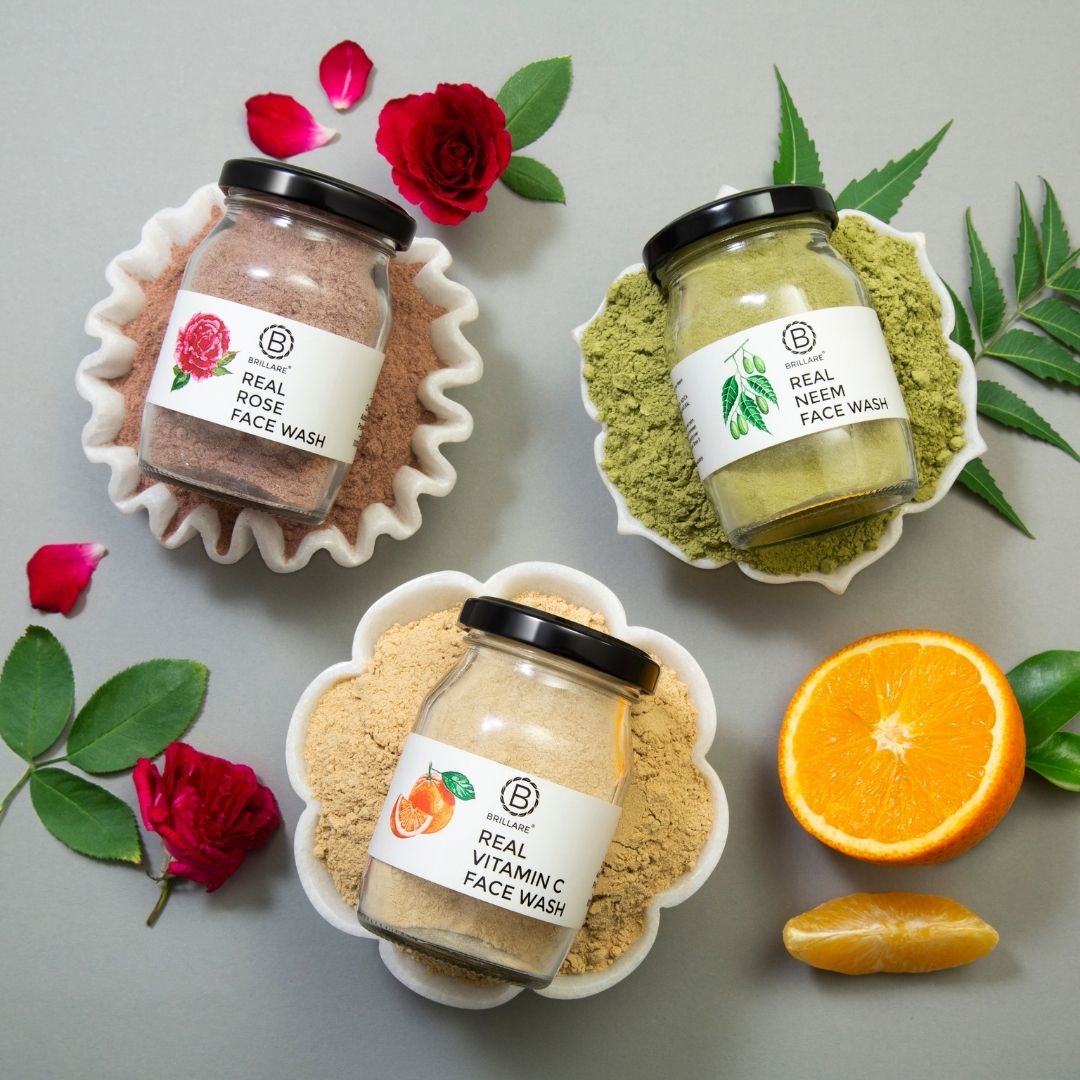 Powder face washes have been trending for a while now internationally. This homegrown brand has taken the concept of ubtans and refined it further. The Real Face Wash from Brillare comes in three variants – Rose, Neem and Orange – which you can choose as per your skin type. Rose in particular is nourishing and purifying and works on all skin types as a mild exfoliator as well. The formulation has 70 per cent rose petal powder and a 30 per cent all-natural base and is 100 per cent vegan. Don't be intimidated by the bottle and take it as a ritual. Instead, make it part of your daily regime. Take a coin-sized face wash powder on your palms, add a few drops of water, and rub between the palms to create mild foam. Massage over the face and rinse off. 
4. The Skin Pantry Clean Greens Superfood Mask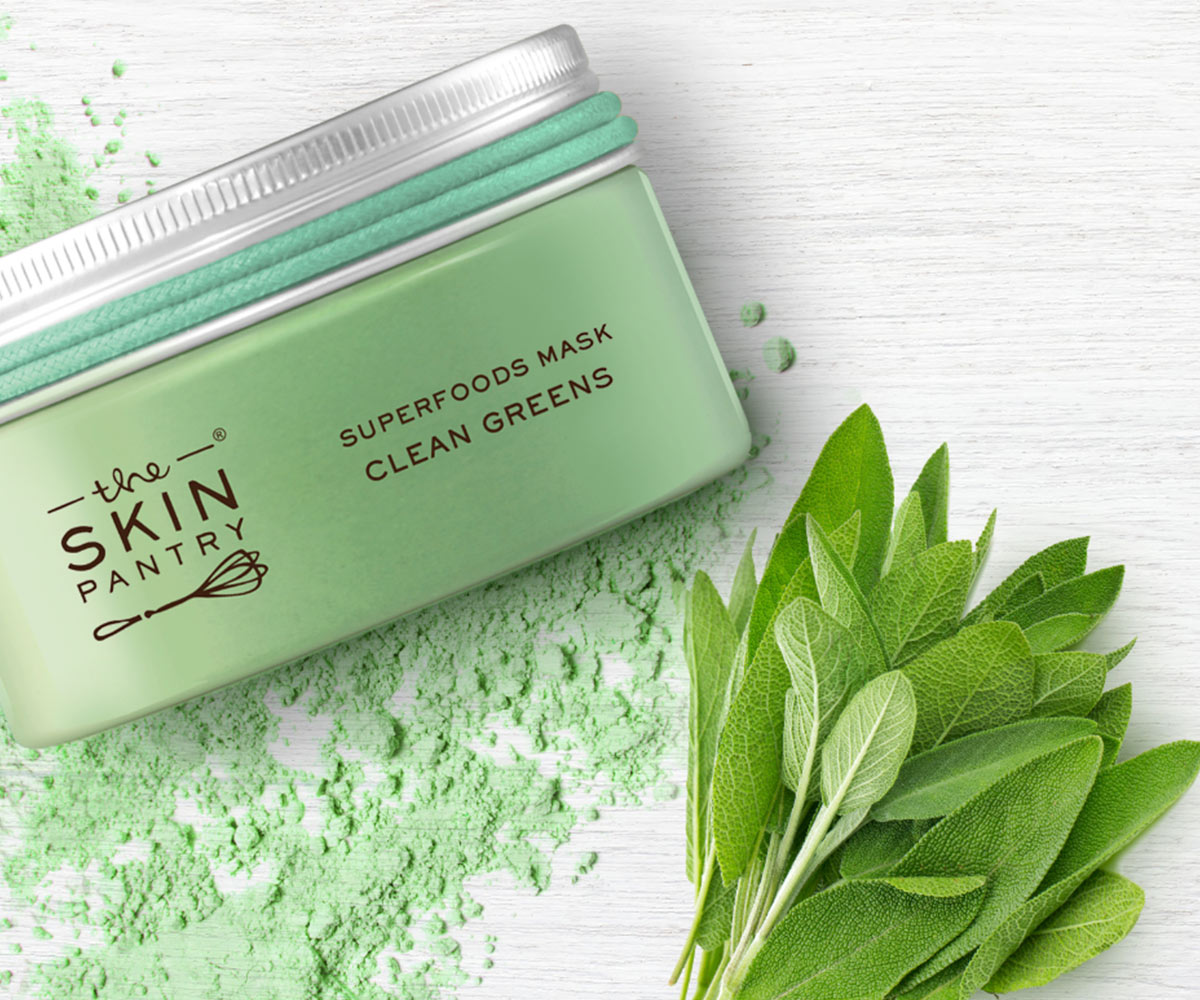 The Skin Pantry is a homegrown brand rooted in the philosophy that you should not put anything on your skin, what you can't put in your mouth. All their products are made from fresh organically certified or wild-sourced ingredients, handmade, and made in small batches in their studio kitchen. Since they are so incredibly fresh and free of all synthetic chemical preservatives, most products come with a shelf life of three months. The clean Green Superfood Mask is powered by leafy vegetables like spinach, spirulina, wheatgrass and clary sage, and does its bit to eliminate the free radicals in the skin. This deep cleans the skin which further helps to regenerate new cells. The final effect is clear and smooth skin!
5. Earth Rhythm Just Wing It Vegan Kohl Pencil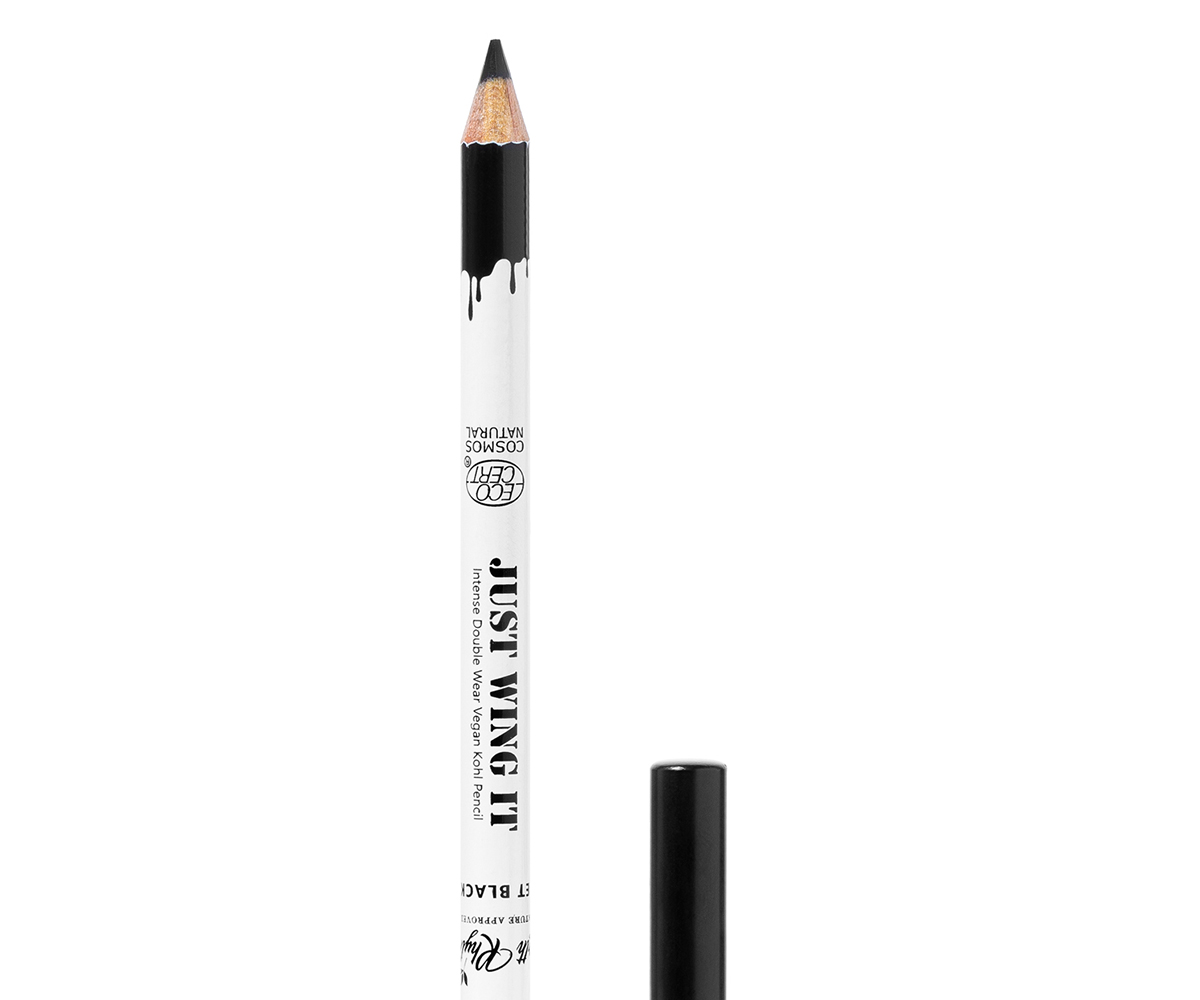 If you are a kohl person, you can't miss out on this one. This Intense Double Wear Vegan Kohl Pencil is a smooth and irresistibly creamy, clinically tested formulation that glides onto your eyes. This gentle formula is made from jojoba oil, shea butter and candelilla wax. However, its natural ingredients don't impact its precision or performance. An interesting fact is that it is India's first Ecocert certified kohl pencil formulated in India and made in Germany.
6. The Earth Collective's Hair Density Tonic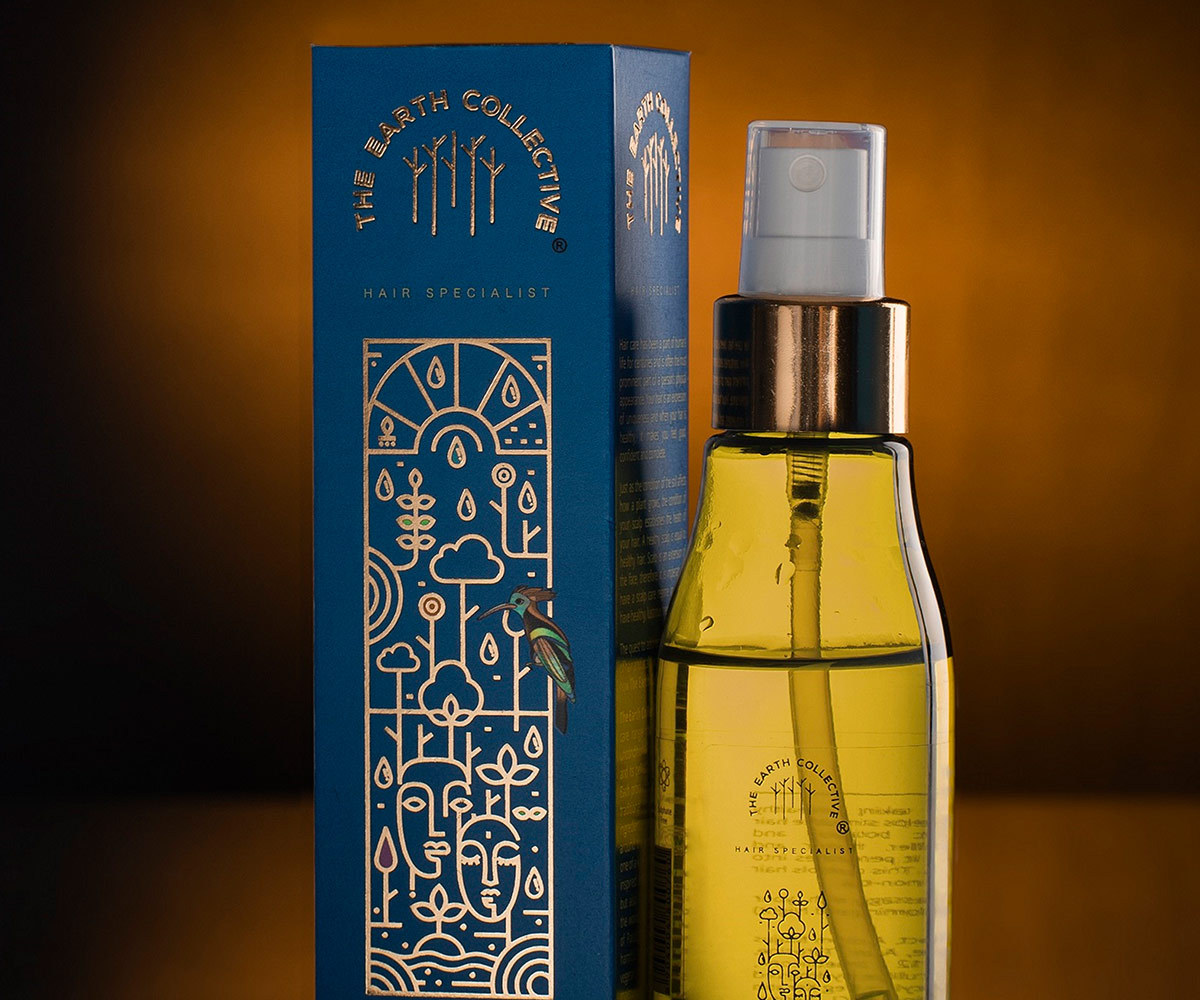 The Earth Collective is one of the best homegrown hair specialists and their newest hair tonic promises to treat all three levels of hair loss - genetic, cellular, and hormonal. It is a revolutionary hair growth tonic that promotes hair growth and reduces hair fall, simultaneously. It's non-sticky and pleasant-smelling, setting it apart from functional pharmacy-driven hair growth products. It's 89% plant-derived and is paraben-free, sulphate-free, contains no mineral oils and no harmful chemicals. It is not tested on animals and is vegetarian.
7. Global Beauty Secrets Tsubaki Blend Oil
Part of the Kyoto Beauty Secrets, a range inspired by Japanese beauty secrets, Tsubaki or camellia oil is rooted in the sensorial beauty traditions of the Far East. Camellia oil is prized in the world of beauty as it works for all types of skin, from oily to dry. It is such a versatile blend that it can be used on the scalp and hair ends to make the hair strands smoother and longer. The camellia oil blend is inspired by the noble family legacy of Kyoto-based artist and culture expert Junko Sophie Kakizaki, who comes from a lineage of Samurai warriors. The formula contains oleic acid that's similar in composition to skin sebum, penetrating into the deepest layers and calming dry, flaky and inflamed skin and scalp. Along with camellia oil, the blend has tea tree oil, evening primrose oil, olive squalene, rosehip oil and hemp seed oil. 
8. Ras Luxury Oils Lush Lips Hydrating & Nourishing Lip Mask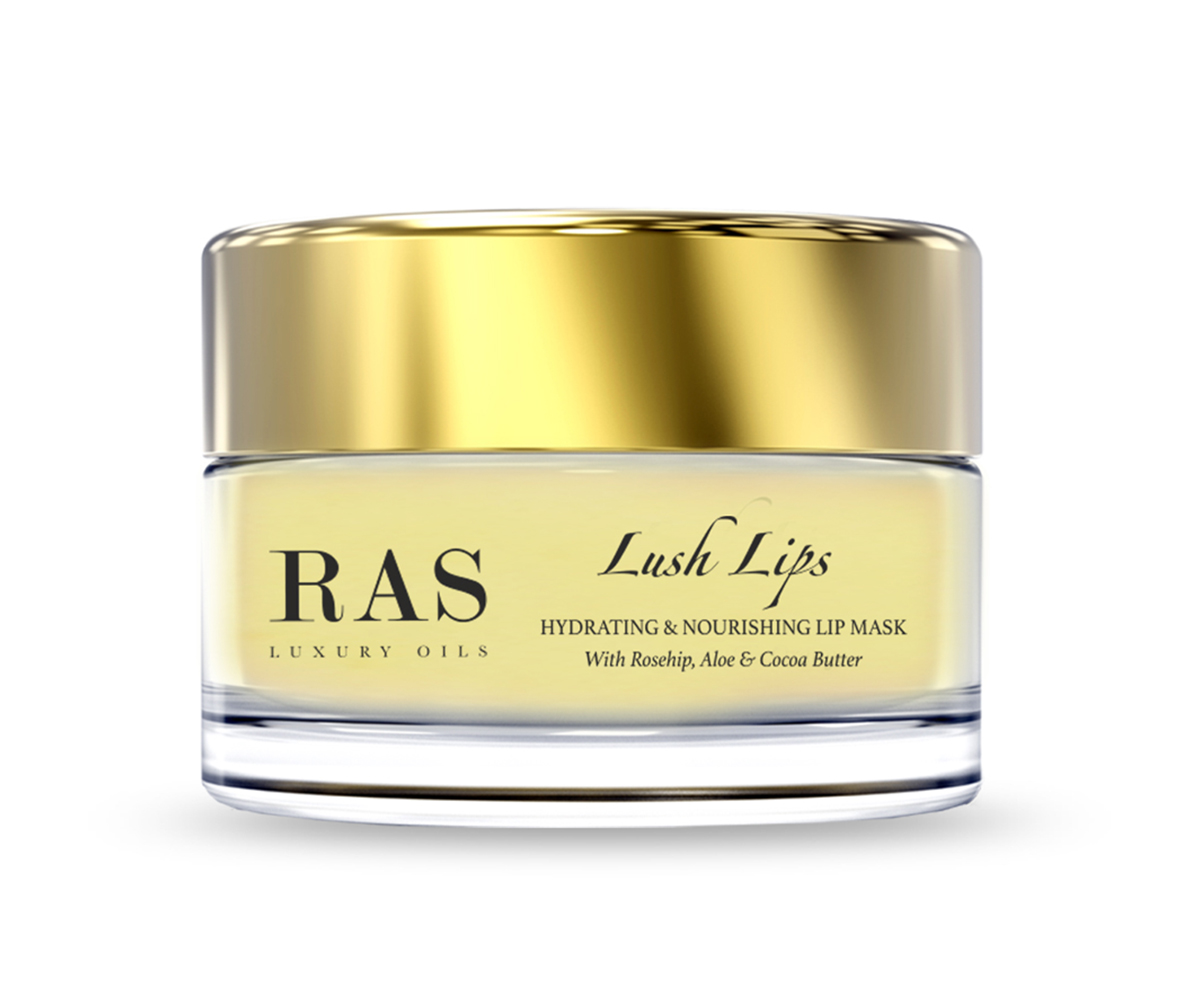 With Rosehip oil, aloe and cocoa butter, here's a rich lip care product specially for winters, when the delicate skin on the lips tends to crack and flake. The buttery, lightweight blend doesn't feel like a thick layer on your lips, sinks in, and stays on comfortably through the night. Regular use controls the problem of chapped lips and helps reduce lip pigmentation. The scent of vanilla and rose is soothing as it is enticing.  Use the spatula to scoop the mask, warm it up between your fingers and apply it before you go to bed to heal dry, flaky lips. Recommended use 4-5 times a week.
9. ilana Good Skin Serum – Phyto probiotic + niacinamide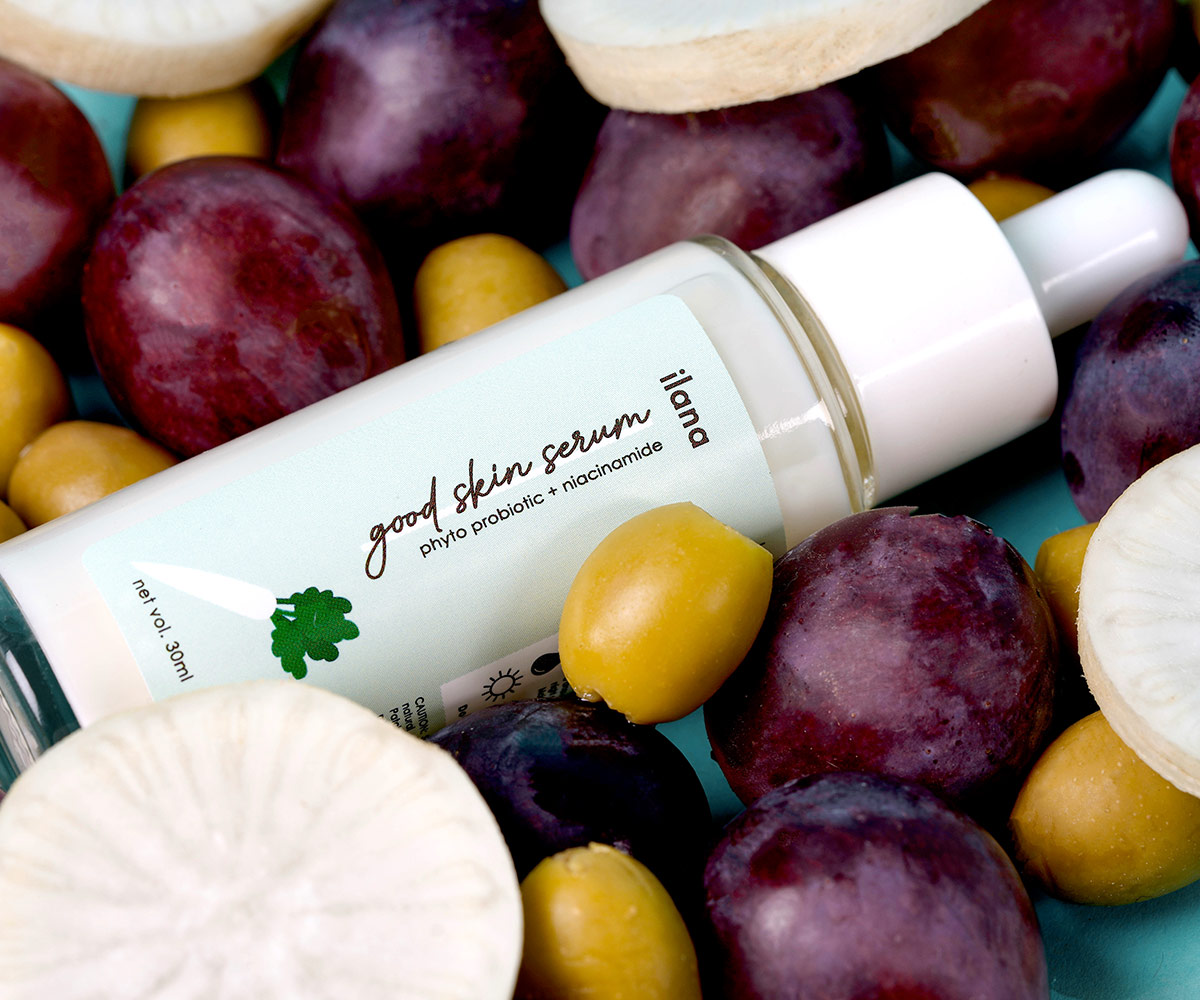 The combination of Niacinamide and Phyto Probiotics as a team works on concerns such as premature ageing, redness, sensitivity, breakouts and excessive oil. Niacinamide has emerged as a leading ingredient because of its antibacterial profile that helps to balance oils in the skin, prevent and treat acne and overall reduce inflammation. The serum has a comfortable texture and works best as part of the PM or the nighttime routine, especially if you are dealing with acne breakouts with a botanically-derived formulation. 
10. Daughter Earth Purple Rice & Quinoa Shampoo & Conditioner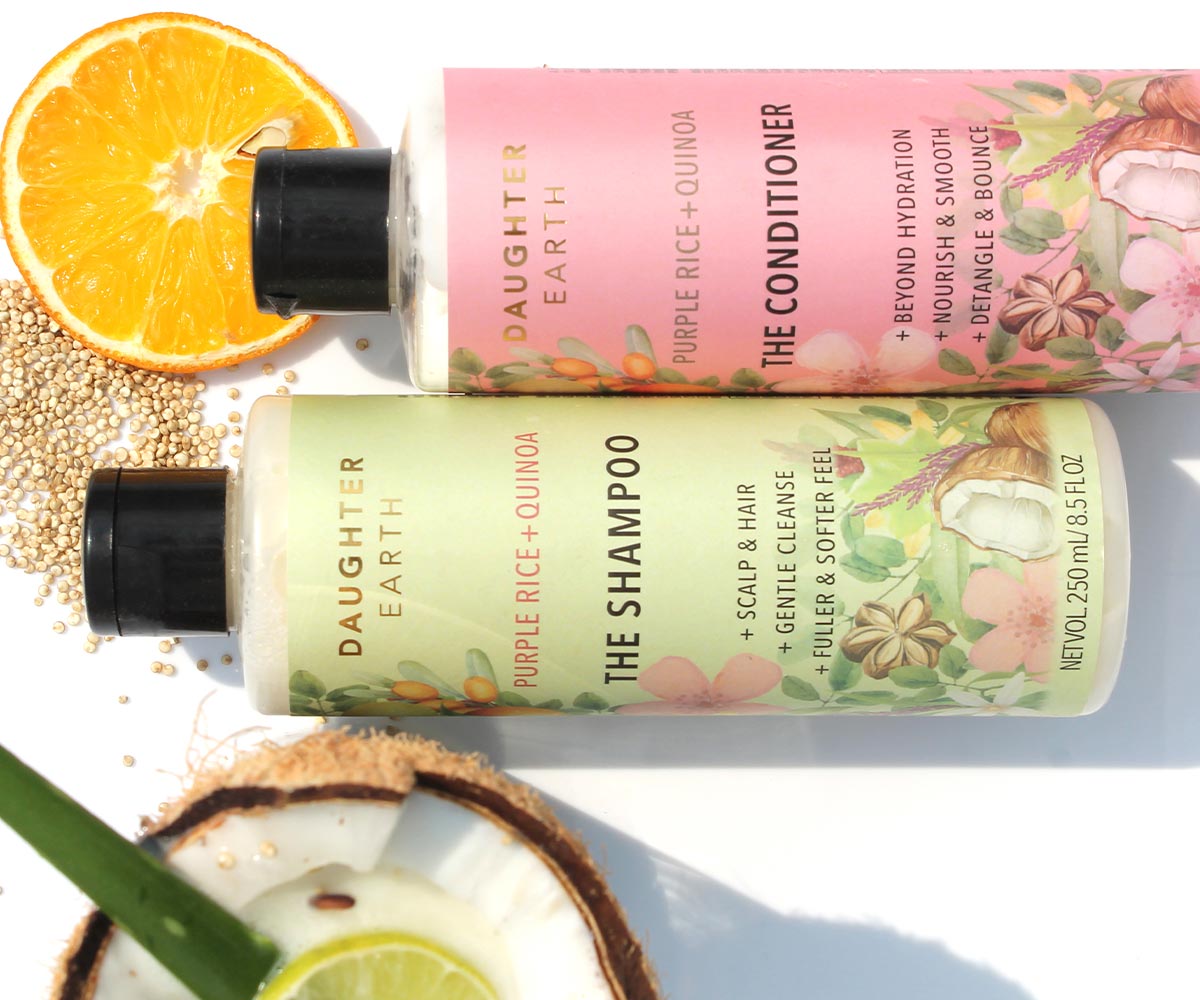 With this line, Hyderabad-based clean beauty brand enters into the haircare segment. Free of sulphates and silicones, this shampoo conditioner duo packs a punch of nourishment with brilliant botanical boosters: Purple Rice, Sacha Inchi, Quinoa, Coconut, Aloe, Olive, Shea, and the list goes on. Unlike most clean botanical formulations, this shampoo lathers rather generously. It dislodges dirt buildup without drying out the scalp, supporting a balanced scalp microbiome and healthy hair growth. If you are looking for volume, this pair is unmissable. The conditioner leaves hair easier to manage, shinier, and stronger with every use.
Photo: Featured Brands