Most makeup enthusiasts would agree, watching eyeshadow swatching videos with swipes of glitter and pigmented eyeshadows, on Instagram, can make for pretty engaging content. And with festive dressing now accompanied by masks, it's time for eyes to walk into the spotlight and be the perfect canvas for mixing matte, satin, shimmer, glitter, and liquid finishes (just mix any glittery shade with primer or setting spray and apply with a flat brush for the foil technique).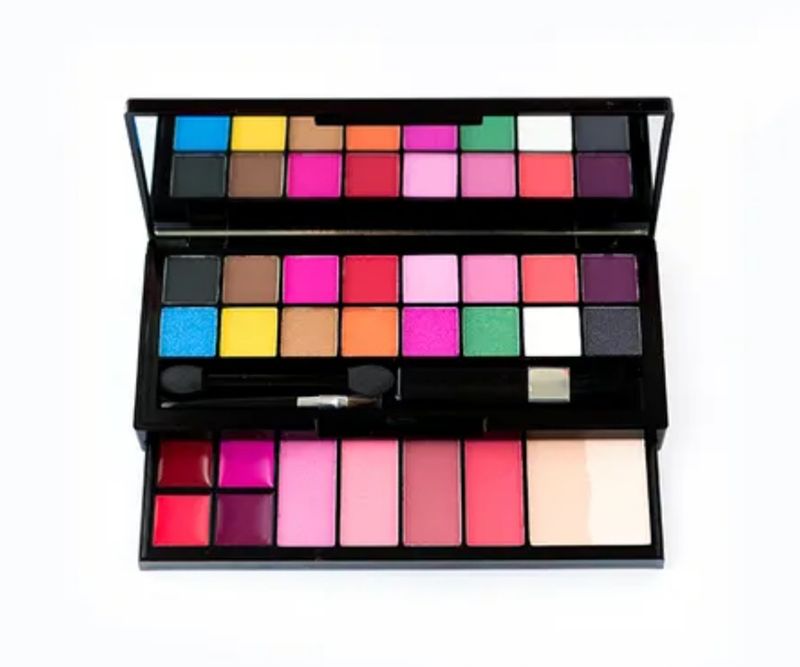 Splurging on huge eyeshadow palettes is an expensive affair and we often end up buying multiple palettes just because a bright pink or a minty blue circle amid rows of basic neutral tones catches our eye. You can be kinder to the planet and to your wallet by picking smaller neutral or colourful eyeshadow palettes and complete your collection by buying individual shades in colours you would not use often. 
Be it bright pinks and fresh pastels, or shimmers that will make you the star of every party, we pick eight different eyeshadow palettes under Rs 800 for you to have more fun with your eyes.
1. Nicka K Nine Under The Sea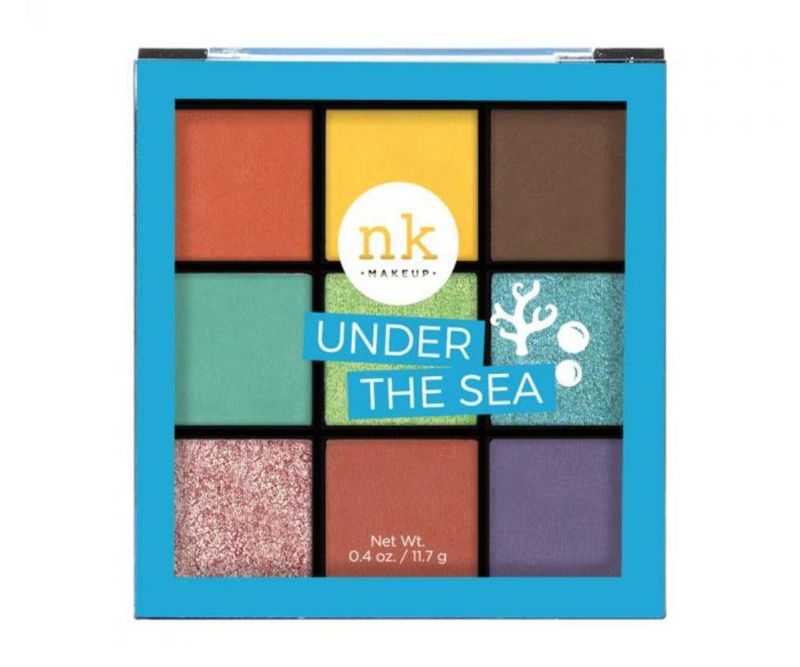 This brand has great colour combinations in its nine-pan series, and Under The Sea has just those right shades to either help you create a vintage blue cut crease or a mermaid-like underwater shimmer look to brighten the cloudiest days.
2. Nykaa Eyes On Me!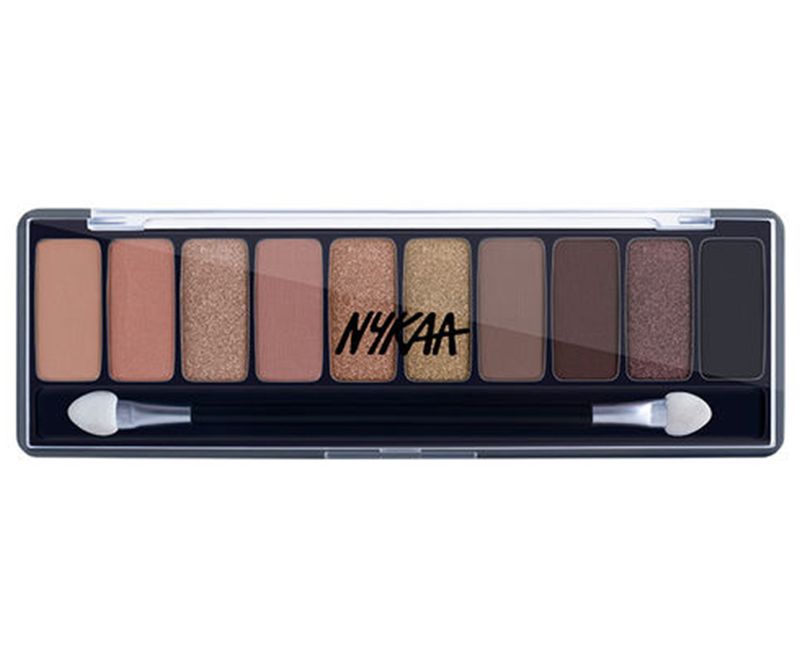 If you are looking for dupes of some cult luxury eyeshadow palettes, this palette range has five 10-in-1 combinations to choose from. There's Beachside Peach for some warm, sunny neutrals and complementary shimmers, Smokey at 8 for your smoky eye needs, and Sundowner Stunner for some beachy night glam.
3. e.l.f. Cosmetics Bite Size Eyeshadow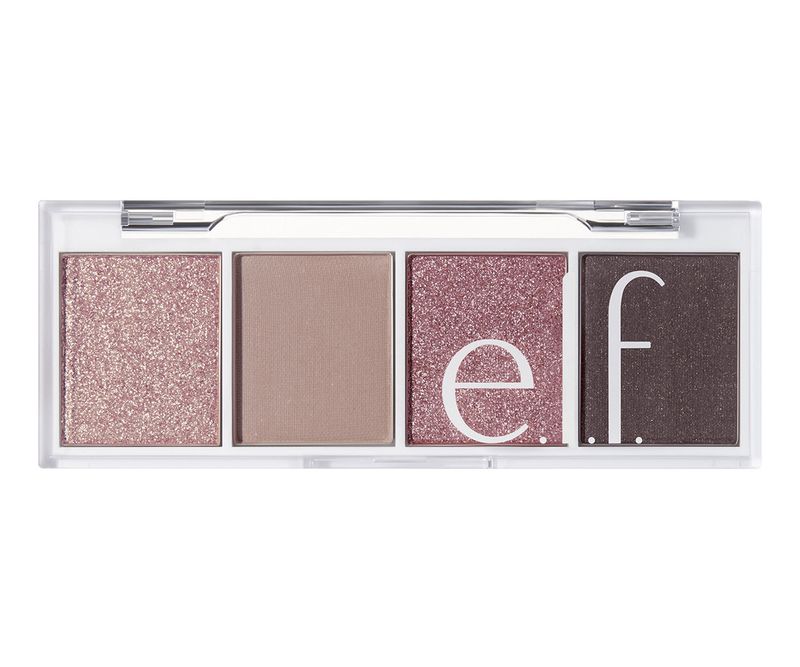 One of the best budget quads available for simple day looks, the colour combinations for this eyeshadow range has easy-to-use colour ranges that won't bite a lot of time out of your AM routine. The combinations include day smoky colour options and buttery shimmers in each piece to highlight or use as a one-and-done shade.
4. Swiss Beauty Arte Mousse Eyeshadow – 2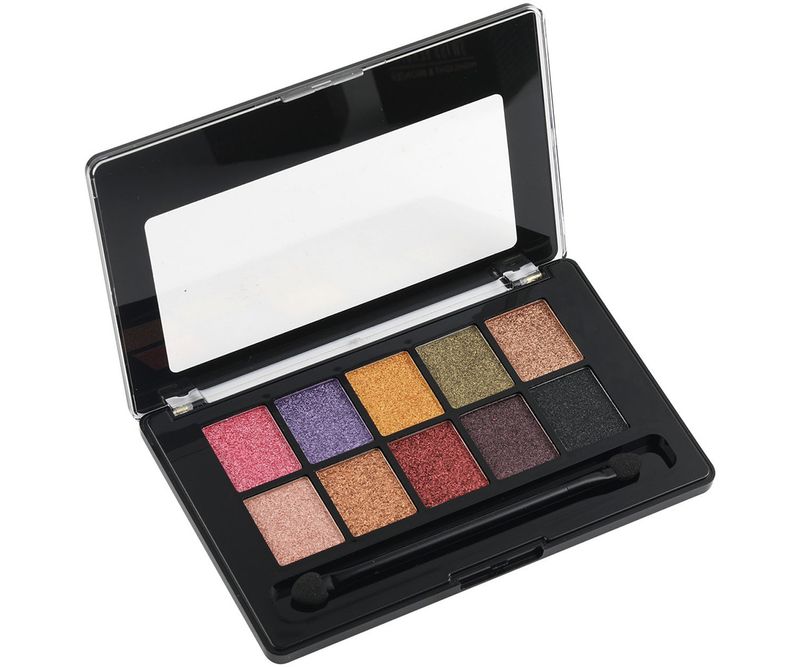 Glitter eyeshadows come in various formulas today— you get liquid metallic eyeshadows, pigments, loose glitter that can be stuck on with glue and gel-like glitter shades which can be tapped on the lid to top any colour. If you are just beginning to experiment with glitter, this pigmented glitter shadow palette is best applied with your fingertips (the texture makes it a little difficult to be used with a brush). You can either tap on a bright shade all over your lids or apply a solid-coloured eyeshadow and top it with glitter.
5. Makeup Revolution Iconic Smokey Palette
No conversation about makeup looks is complete without a mention of the classic smoky eye. A safe bet, smoky eye looks can be easy and done with just three shades, or if your brush skills are great, there are multiple-step smoky looks that can light any red carpet on fire. This palette has all the matte and shimmer shades you need to create day or night smoky looks.
6. Rimmel London Magnif'Eyes Eye Contouring Palette
If it's blush shades, nude or smoky tones, this series has great pigmented combinations for different looks. With 12 colours in one palette, you can create several looks with just one purchase. 
7. Pigment Play Playground Hero Shadow Palette
While this range of palettes has one combination with bright blue and lilac, it includes great compilations for simple nude eye tones with a bit of shimmer (often seen on K-pop stars). The nine-colour pan has browns and transition shades
8. Miss Claire Make Up Palette
If it's just bright colours you are looking to add, this palette has 12 shades which are a mix of a few popping colours and neutral tones which will help you complete the look. As a bonus, it also has two blushers, one compact powder and two lip glosses.
---
Photo: Shutterstock