One of India's most renowned haute couture fashion designers Sabyasachi has tied up with Swedish high-street fashion brand H&M to launch a collaborative clothing collection, Wanderlust. The idea of the collection is to present rich textiles in modern as well as classic Indian silhouettes that connect with the modern global nomad mindset.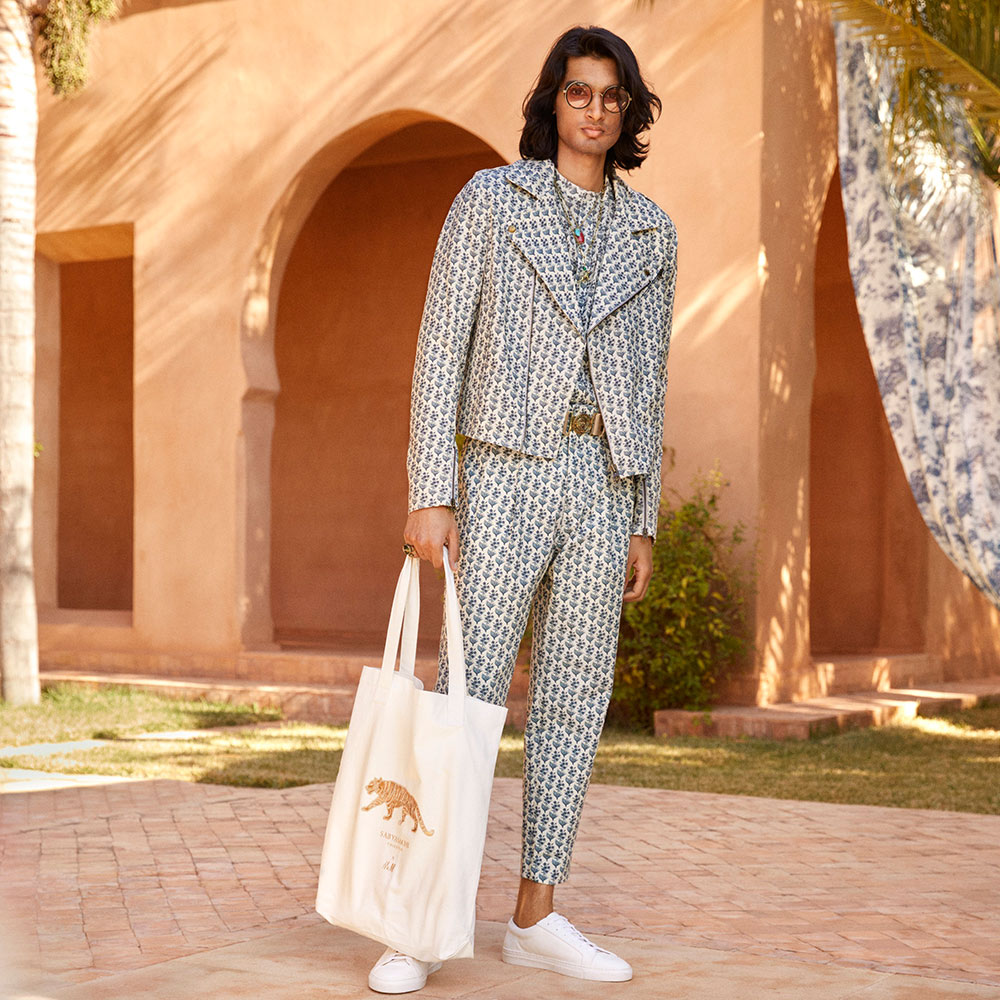 The collaboration was put on hold due to the global pandemic in 2020 but is now all set to hit the stores on August 12. "The collaboration with H&M gives us the opportunity to spread the Sabyasachi aesthetic to a wider audience in India and worldwide. I'm eagerly looking forward to bringing this 'ready-to-wear' collection that will bring relaxed sophistication to everyday life in an understated yet glamorous style," said Sabyasachi. While the collection will be available online on H&M's website and Myntra, only flagship stores in Delhi, Ahmedabad, Gurgaon, Bengaluru, Mohali, Chennai, Hyderabad, Noida and Lucknow will display the collection.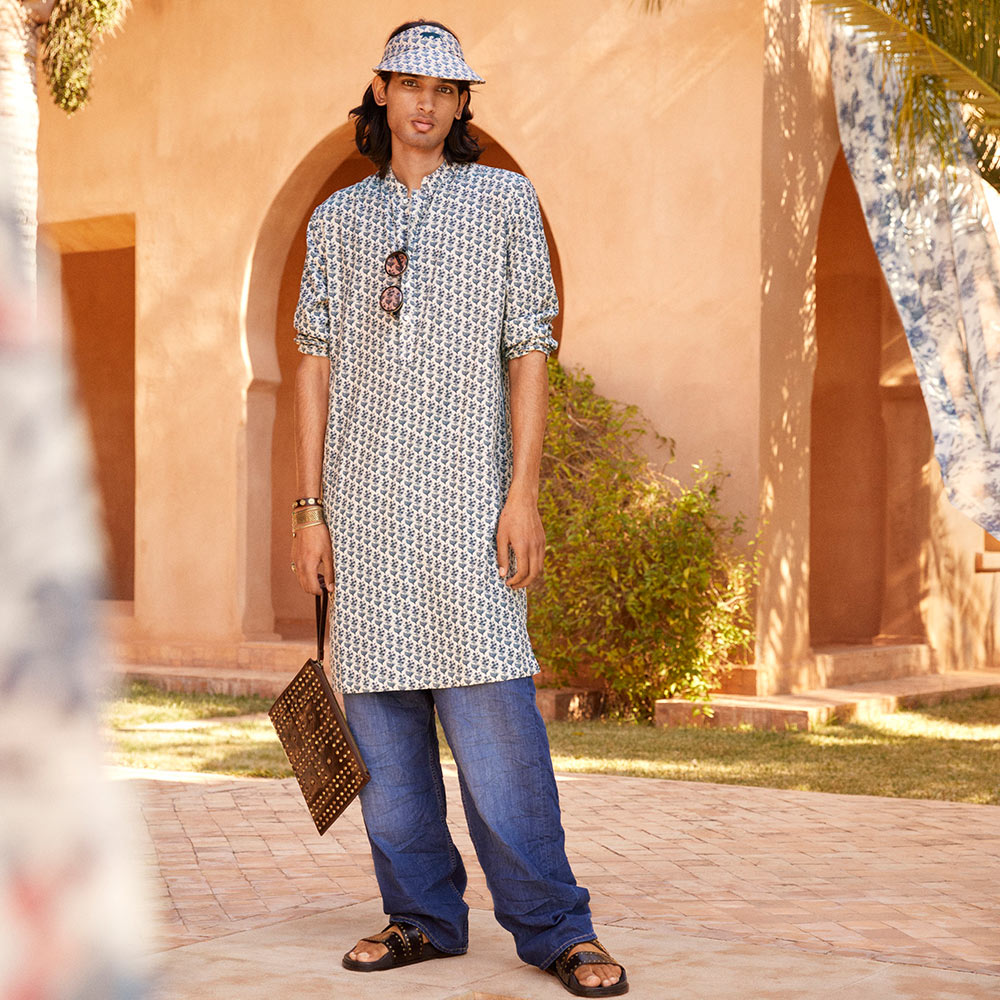 Of the first-ever global collaboration for H&M, Maria Gemzell, Head of New Development said, "At H&M, we are thrilled to be able to announce the new date for our collaboration with iconic Indian designer Sabyasachi.  At a time like this, we believe people value the use of homegrown crafts and textiles more than ever and that's something no one can do better than Sabyasachi.  We look forward to taking this stunning collection to as many people across the global as we can."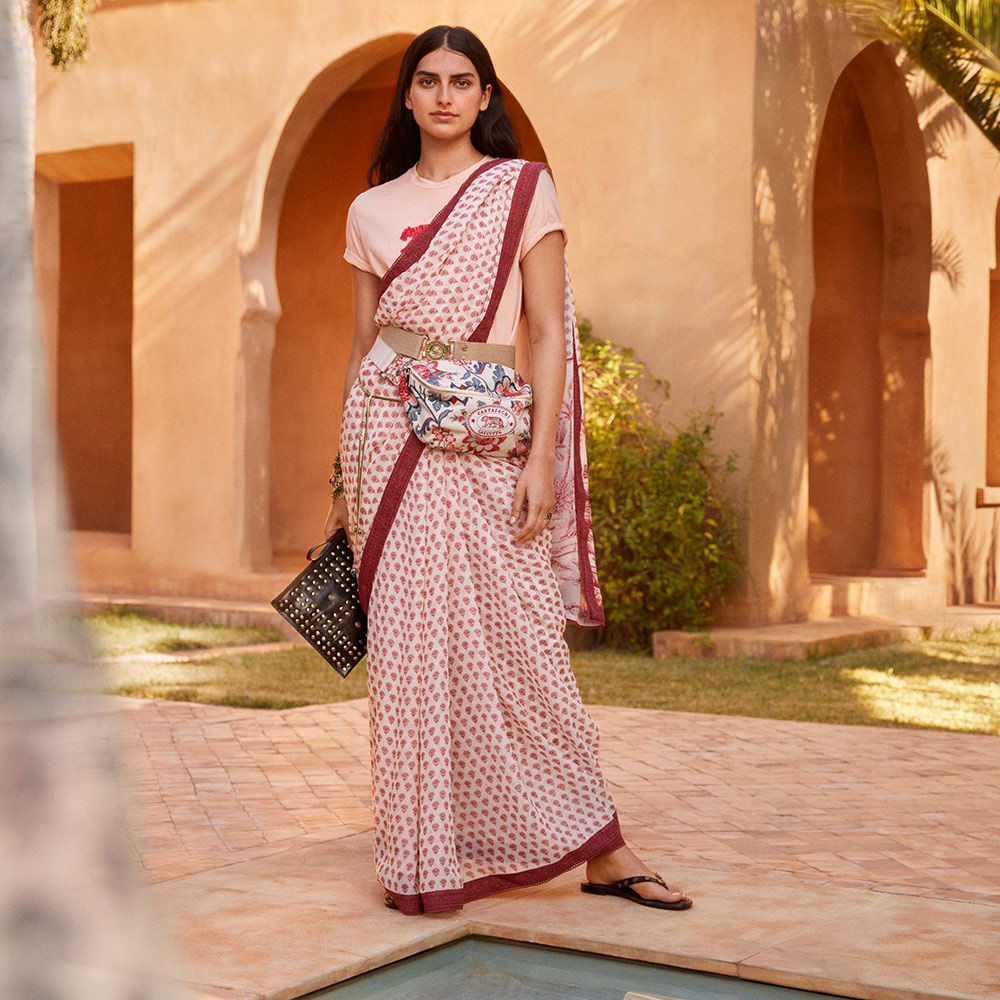 The Sabyasachi X H&M Wanderlust collection adds glamour to loungewear for both men and women. A key highlight of this collection will be Indian textile and print traditions brought to life by the Sabyasachi Art Foundation. Meticulously crafted and embroidery in multicultural silhouette can be seen in the long flowy dresses, tunics, blouses, breezy shirts, wide pants and more. A highlight of this association is the saree, exclusively designed for Indian customers—this will be a first for the Swedish brand. The collaboration has also introduced an accessories range including jewellery, footwear and sunglasses.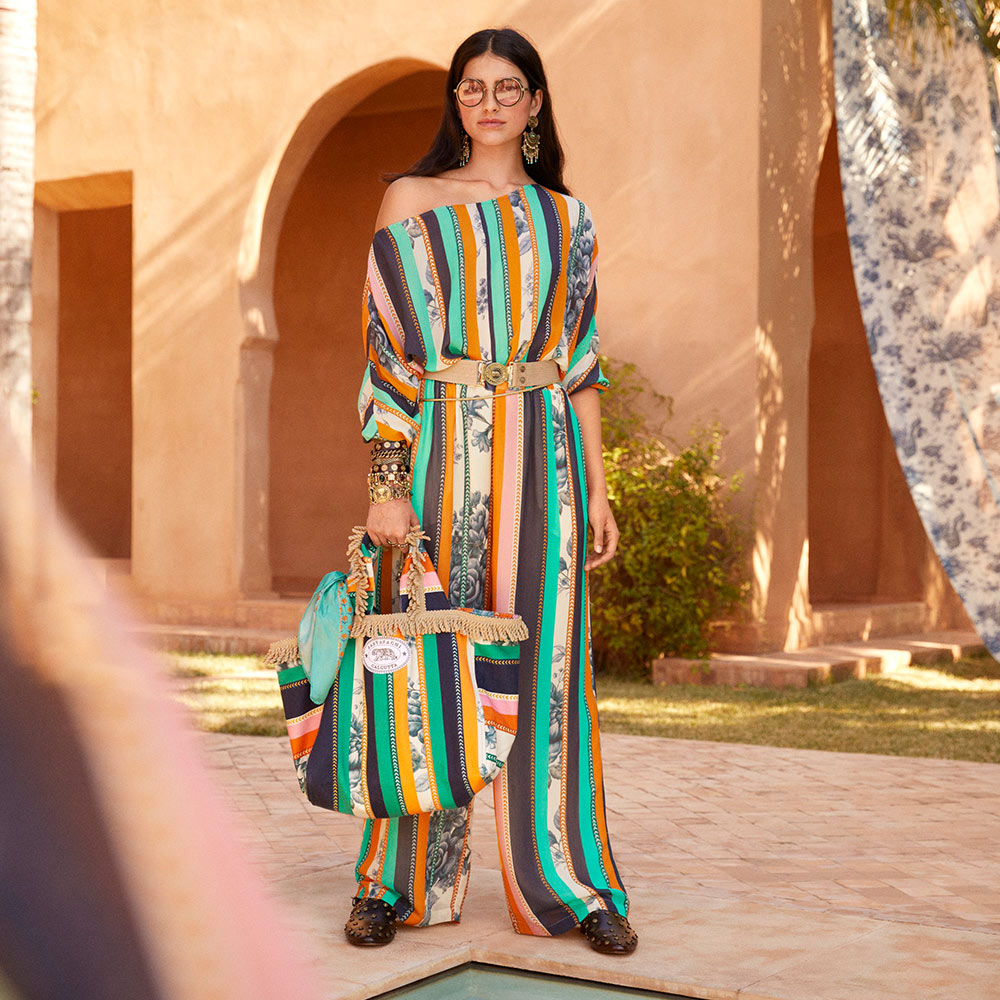 This is not the first time, Sabyasachi has associated with another brand to launch a collaborative collection. In 2019, he tied up with uber luxe shoe designer, Christian Louboutin to celebrate 20th anniversary of the Sabyasachi brand, with the show Kashgar Bazaar. Prior to that, in 2016, Sabyasachi tied up with Pottery Barn to design soft furnishing collection for the US-based home and lifestyle brand.
Photo: SabyasachiXH&M