In the world of fashion, Paris Haute Couture Fashion Week, holds a venerated position. For India's growing fashion industry to leave a mark at this global design platform is a sign of coming-of-age, more so, if it is India's rich handloom on showcase. The credit to take Indian handlooms to the highest stage alongside haute couture labels such as Dior, Balenciaga, Jean Paul Gaultier and the likes goes to Indian fashion designer Vaishali Shadangule, who is the second Indian to have her designs making a splash on the runways of Paris.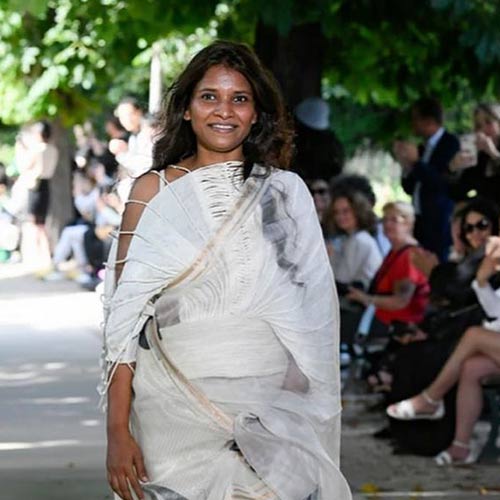 Her eponymous collection at Paris Haute Couture Fashion Week 2021, Shvaas meaning Breath in Sanskrit, is an acknowledgement of the most basic ability for humans, which is taken for granted. The collection uses museum-quality weave from handwoven fabrics in innovative corded texture to create intricate detailing inspired by nature. Merino wool and Chanderi silk, fine silk from the eponymous town in Madhya Pradesh, formed the key components of Shadangule's Shvaas collection. In an Instagram post, she explained the entire collection in detail: "I used our homegrown handlooms to blend a fine thread of warm Merino Wool with an isolating one of precious Murshidabad silk. This results in uniquely thin and warm fabrics that don't need the uncomfortable multilayering any longer. This resulted also in sculpted and simple silhouettes framing intricate embroideries."
Vaishali Shadangule's rise to success epitomises the power of aspiration. A small-town girl, born and brought up in Madhya Pradesh's small-town Vidisha, dared to dream big—she wanted to give India's handloom textile and fabric a global stage. She has been part of fashion weeks in New York and Milan and her designs are regularly stocked in designer stores in Europe.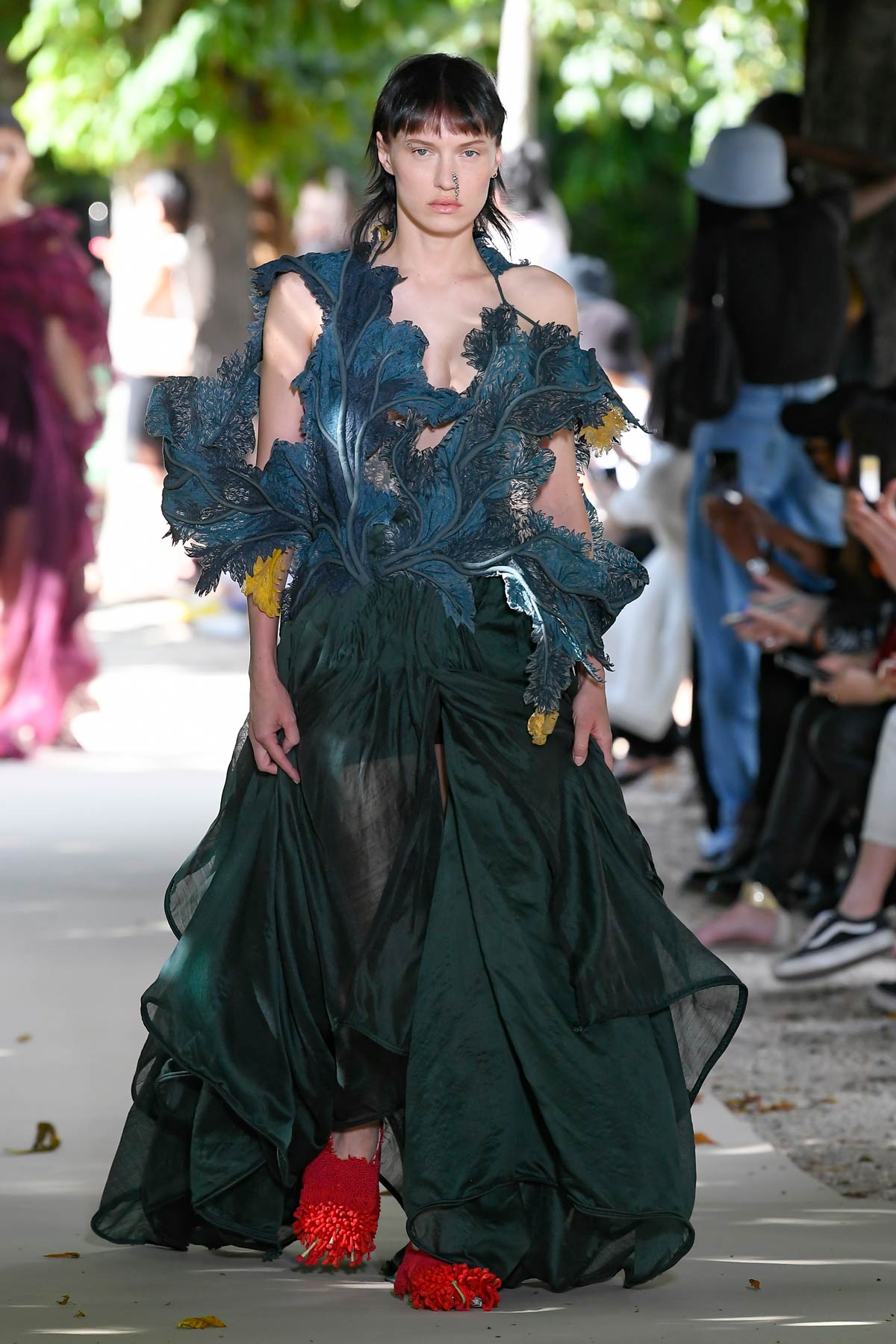 For over two decades, Shadangule has endeavoured to bring a modern aesthetic to the traditional narrative of handwoven textiles while working at the grassroots. Her designs, though avant-garde, are relatable and more importantly wearable. Indian Bollywood celebrities such as Vidya Balan, Sonam Kapoor, Sona Mahapatra have been seen in Shadangule's designs.
On National Handloom Day, there was no better ambassador to dig deeper into the dire condition of handlooms and the rich tapestry of textiles in India, and possibly find a path towards a brighter future.
Edited excerpts:
1. Why did you choose to champion the cause of Indian handloom textiles and weaves?
The idea was to explore and showcase the vast variety of weaves and textiles in India. I think no other nation has such an expansive repertoire of weaves the way we have in India. However, we do not value the heritage and history of our handlooms. Where there used to be more than 300 styles and techniques of handloom, we are now left with around 130. I've always felt that it is important that we need to throw the spotlight on them. 
2. Why don't we give Indian handloom fabrics their due credit in India?
We have so much that we don't tend to value it! Every region has its own weave, and it is limited to that geography, so awareness is limited among a larger audience. There is also a challenge with perception where handloom is relegated to khadi and social work. This, of course, is changing now and there is an increase in appreciation of handloom. 
Another aspect of this is the fact that India's general understanding of fashion is rooted in a western perspective. We have managed to give more importance to machine-made fabrics, which is also an external influence, rather than our own hand-woven fabrics.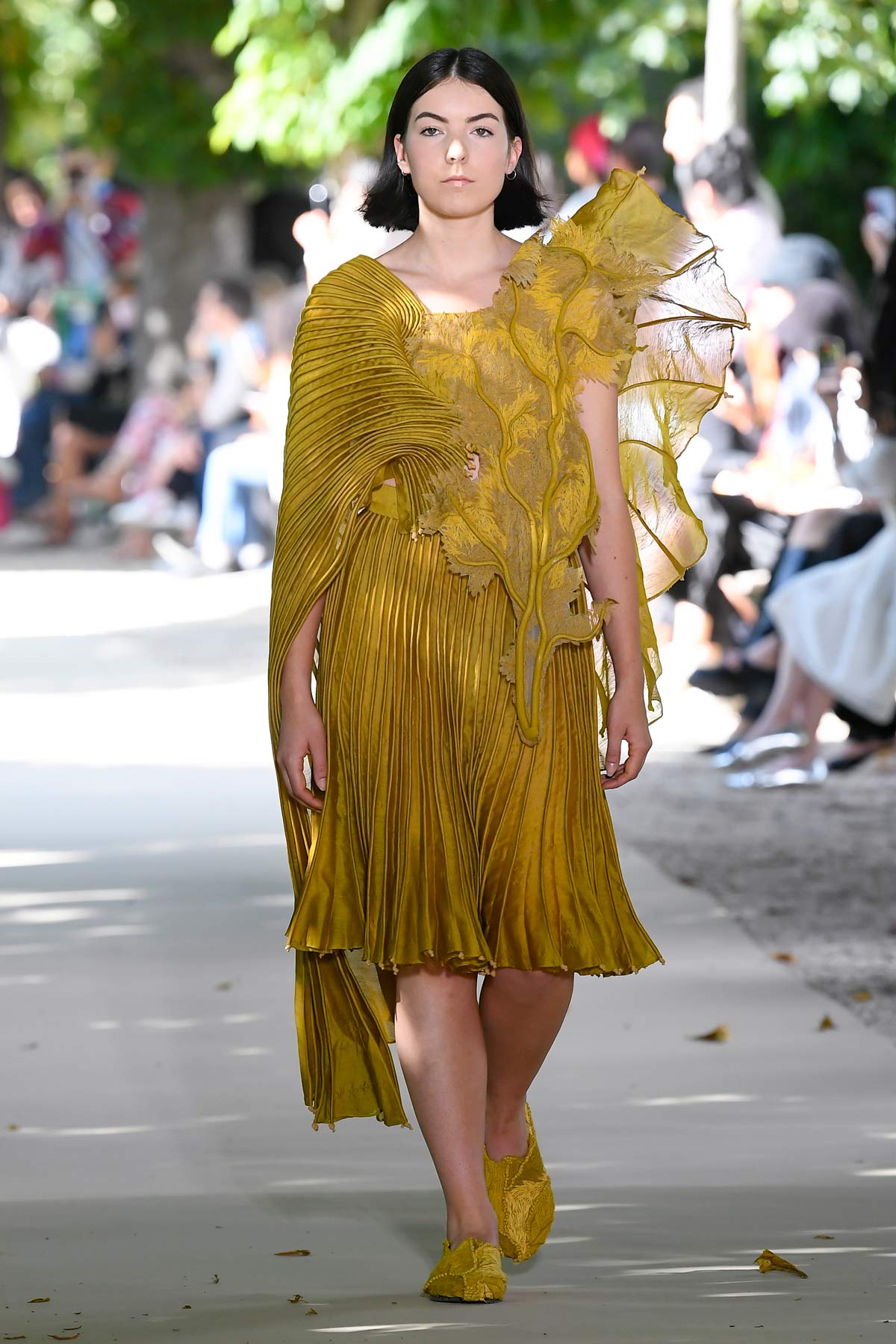 3. What is Indian handloom's biggest strength?
In India, fabrics and clothing have always been handmade traditionally. It has been a self-sustaining medium and we are losing touch with that. India's biggest strength is that every region has a different colour, different motif, different fabric and we need to celebrate that. We are on the verge of losing all our design heritage. It is high time that we understand the value of what we have. However, the good thing is that this realisation has finally dawned, and many people are working towards reviving this. 
4. If you could do one thing to revive the hand-woven fabrics and textiles of India, what would it be?
I am already doing my bit by using handloom in my designs. I believe modernization and innovation is the need of the hour. We can't expect people to just wear traditional ethnic clothes. We need to keep up with the times and change our designs. 
I am trying my best to introduce a global language using Indian handloom. This was my focus when I introduced the traditional Khunn fabric from Karnataka in New York Fashion Week 2019. We need to be able to incorporate these weaves in everyday clothing too. For instance, handwoven Chanderi from Madhya Pradesh can be used to make beautiful shirts and Khunn (usually used only for blouses) can be used to make smart jackets.
5. Why are other Indian handlooms not as popular as Benarasi and Ikat?
Designers have an important role to play in introducing innovation amongst weavers as well as quality control and thread quality, etc. A lot also has to do with the business aspect of making the fabric viable through their collections. 
Many of the lesser-known traditional Indian handloom fabrics come from regions that are not accessible and with limited connectivity. Handloom weavers are also a dying tribe, with younger generations not keen on continuing the craft. This is also why fine handloom weaves are expensive.
6. Apart from Chanderi, which is the other handloom fabric that you love to work with?
There are many, but how I discovered Khunn is very interesting. I saw this woman in a market in a small village in Karnataka wearing a Khunn fabric and I was hooked. But it took me quite some time to find the village where the fabric is made. I found it in Guledgudda village, but very few weavers were left who would make the centuries-old Khunn fabric.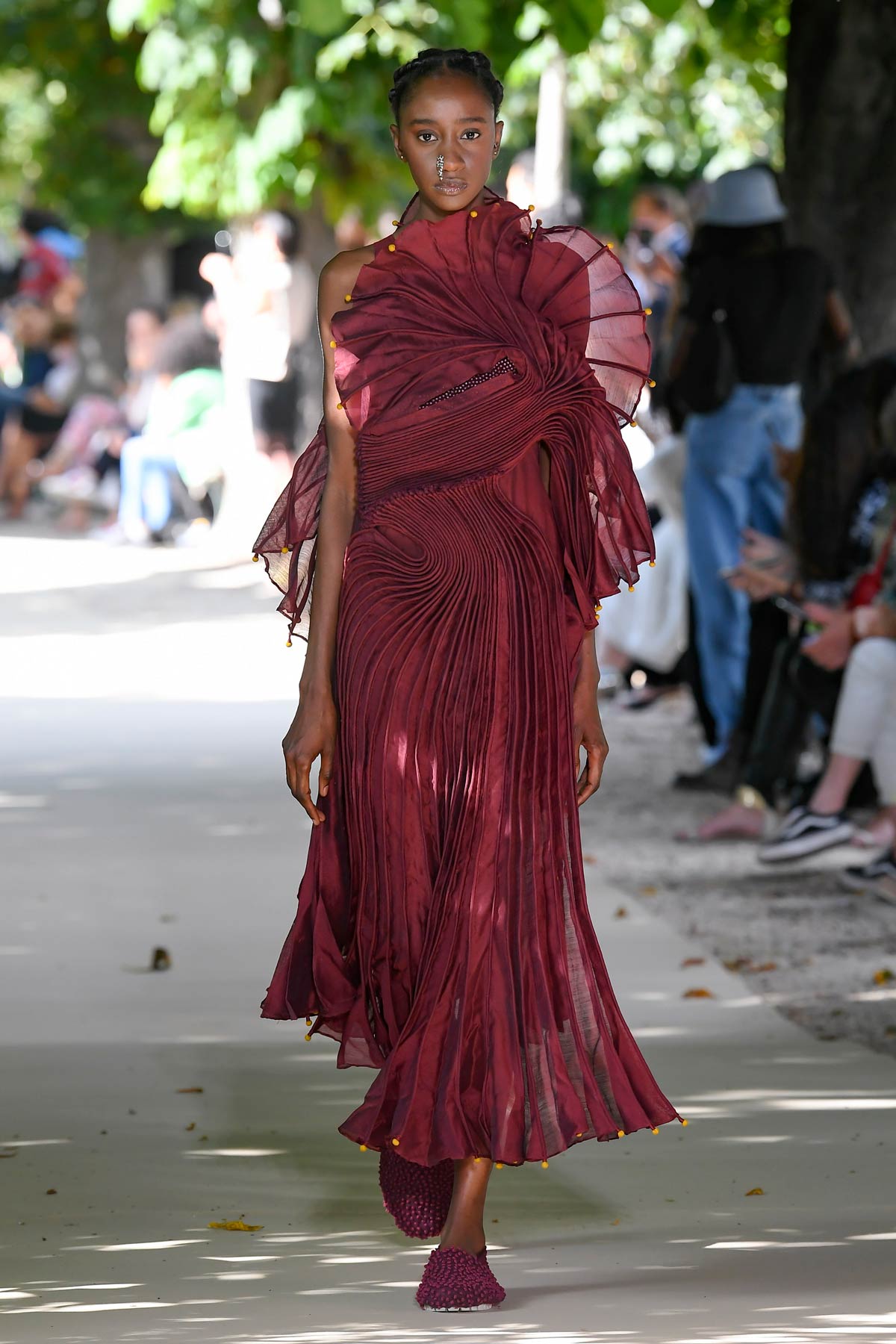 7. Are Indian handlooms sustainable? If not, how can they be?
Sustainability is now a buzzword, but for me, growing up in a small town being sustainable was a way of life. As a matter of fact, it is the way of life for most Indians—nothing is ever wasted. So that has been my philosophy as well. It is not about how your design is sustainable, it is also about how it impacts your supply chain, how you're treating your weavers, how much you're paying them, how are you treating the fabric they are weaving for you. It must be a holistic approach. 
Photo: Vaishali S Studio