All eyes were on Akshat Bansal of luxury fashion brand Bloni, the winner of the Emerging Talent award at this year's joint fashion week organised by Fashion Design Council of India (FDCI) and Lakme Fashion Week. Why? Because of his non-conformist, eco-friendly collection that seamlessly blended technology with art on textile procured from marine plastic waste.
Some highlights from his collection titled 'In Between X And Y', included, handcrafted tie-dye bralette amalgamated with marine plastic textile and chainmail details paired with A-gender anti-fit towel knit engineered tie-dye jacket, a nickel electroplated shoulder accessory paired with handcrafted tie-dye charmeuse satin wide hem A-gender pants, plessé bralette with faux leather details paired with charmeuse satin engineered tie-dye fitted skirt, glazed faux leather crop jacket, cummerbund and cigarette fit handcrafted pants, and sequins embroidered hoody bodycon dress.
The non-conformist agenda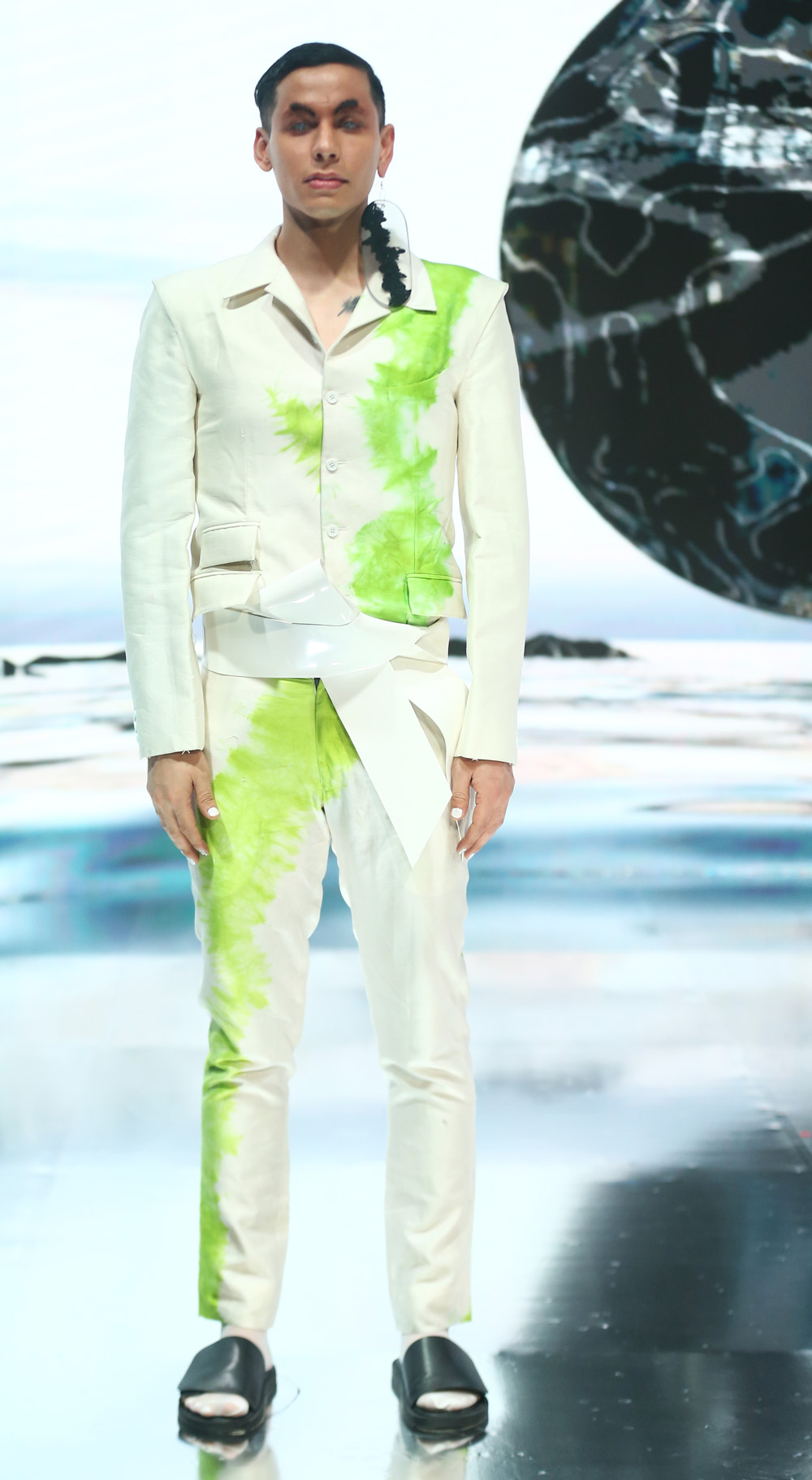 Bansal believes in the idea of giving people a choice without restricting the clothes to any gender, caste, race or even country. "We don't want to be a brand where we talk about us being from India and catering to a certain Indian audience. It is a garment that can be worn on any body type at any given situation or area. We don't want to say that Indian fashion or international fashion has aesthetic, it's about personal choice. And, if it's accessible and approachable to people why not make it non-conforming and increase the reach to make it more widely acceptable and available," he explains.
Tie and dye featured heavily in Bloni's collection at FDCI x LFW 2021. For Bansal it started with experimenting on light-weight fabrics such as chanderis and crepes, and later in order to make it sustainable he tried the dyeing technique on marine plastic waste and recycled textiles. "Sustainability starts from really making it technologically advanced because that's where the world is heading. I felt like making fabrics which are sort of unique in construction and at the same time help to safeguard the environment as well. I worked on something that is more sustainable and Indian made or homegrown, and then I blended the two together."
Technology ahoy!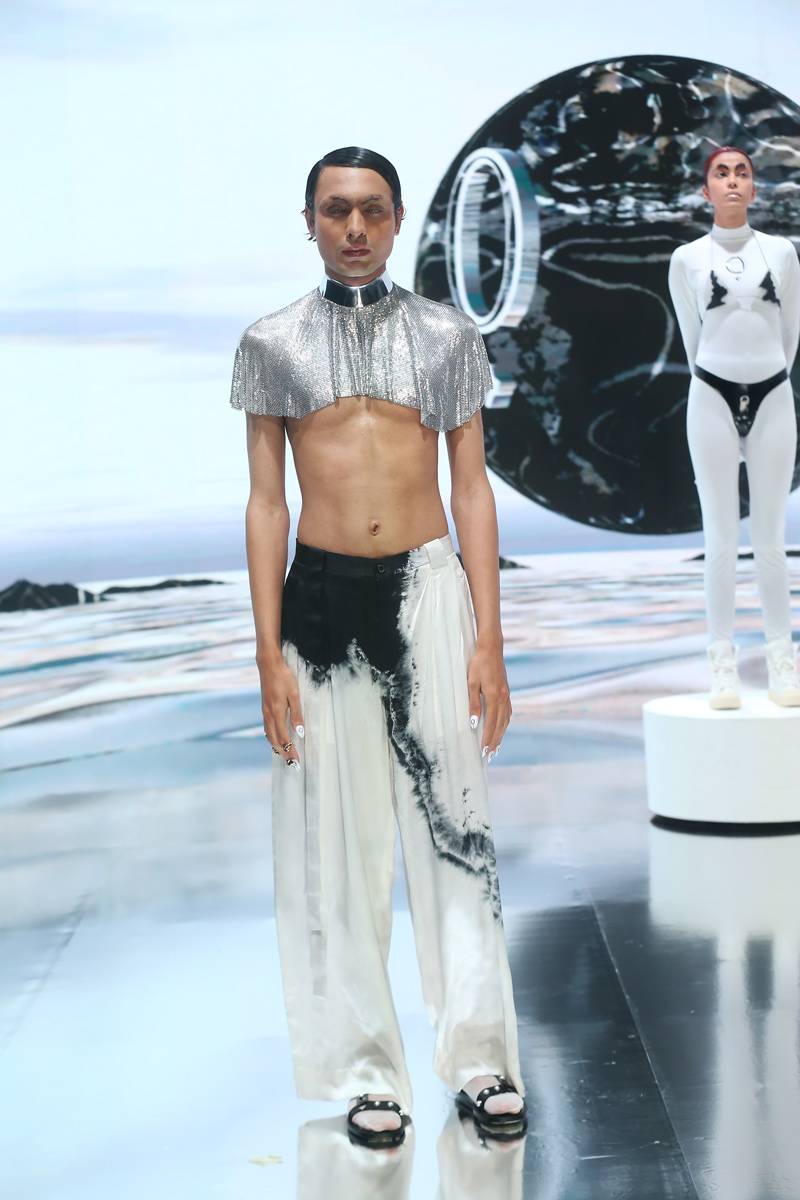 "We work with different mills in the world where we can actually make recycled material look really luxe and it's not to be worn only for athleisure but also as haute couture or a couture outfit," Bansal says of his hybrid textiles. In fact, he managed to crack the fabric where he incorporated cotton and organic yarns onto the econyl, which is marine plastic waste allowing him to use tie and dye and work with hand engineered prints to make more climate friendly clothing pieces. He adds, "These are particularly suitable for Indian climate where we definitely cannot wear 100 per cent polyester."  
Technology that supports sustainability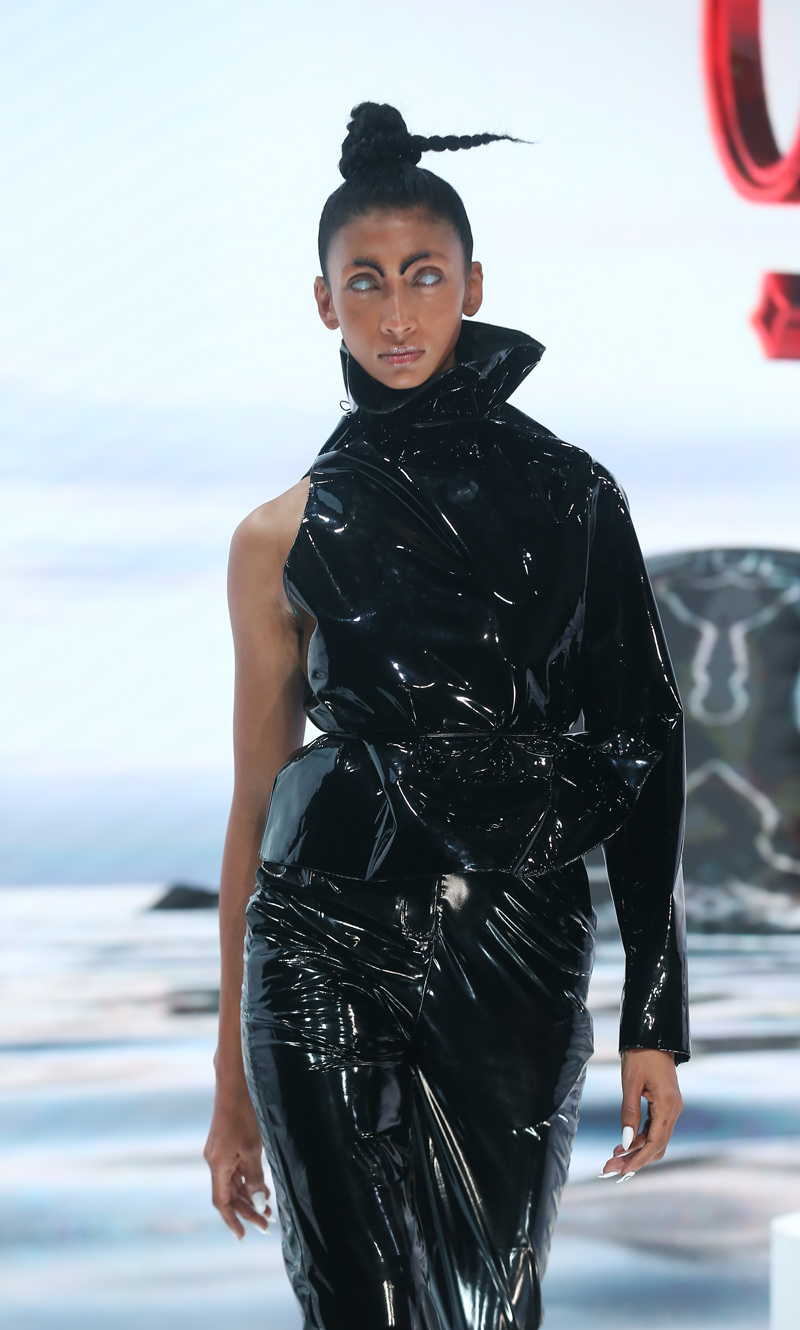 Bansal continues, "We wanted a seasonless collection with a fabric weight and capacity that can be worn throughout the year. The idea is to restyle whether it's used on a hybrid textile or tech generated textiles." It  completes the whole sustainable narrative, which is more tech centric. "We are already moving towards technologically advanced gadgets, makeup, hair, and more. Soon there will be a day, we will want virtual clothing, and it's about looking at it from a fresh perspective of what it means for a human being," he adds.
He further believes that awareness is crucial for people to switch to sustainable clothing, which won't happen by just catering to a niche. "It's not only about working with artisans or being true to the country, but about pushing the cause of sustainability forward. We need to have a conversation about how climate change is negatively impacting us and what wastage is doing to the country and the world." He argues that this will help change consumerism as we know it where people will start focusing on buying more ethical things. "Anyway, post pandemic people are keener on buying clothes that not just make them look good but also make them feel better."
Photo: Team FDCI x Lakme Fashion Week, Instagram/Akshat Bansal