There is more to Rana Daggubati than meets the eye. For most of us, he is Bhalalladeva, the notorious villain from the Bahubali saga. But he is an intrepid cinephile who has dabbled in many roles in film production before he became an actor—most notably a VFX producer, which was the start of his association with the Indian film industry.
Even though Daggubati hails from a film family, he does not take his legacy for granted. A shrewd businessman, he has dipped his fingers in different pies. This includes a Metaverse project Iknoz with Indian American entrepreneur Abinav Varma and his own range of men's grooming products—DCRAF—co-created with creator-led live entertainment commerce platform Roposo. The name DCRAF is derived from 'D' for Daggubati and 'craf'—a colloquial short form of the English expression 'hair craft', popularly associated with men's grooming in Telangana and Andhra Pradesh. Roposo previously launched a home décor brand with director Ekta Kapoor called EK.
Men's grooming products may come across as an odd choice for the actor, but in a phone conversation, he revealed it is all based on his personal experience and his need to tap into a burgeoning sector. For DCRAF as a product, Daggubati's vision is clear—simplify grooming for men with a straightforward routine that is easy to follow daily.
Easy going and fun-loving Daggubati is also a shrewd businessman. A phone conversation with him about his entrepreneurial bent of mind easily reveals that he has big ambitions. He wants to create India's version of Warner Brothers, if not better. His acting career is also driven by the same need.
Apart from being the villain that everyone loves to hate in Bahubali, Daggubati has also been seen playing diverse roles in Hindi and Tamil films (apart from his native Telugu). These include Dum Maaro Dum (2011), Baby (2015), Bangalore Naatkaal (2016), Housefull 4 (2019) and Haathi Mere Saathi (2021)--that was released in three languages.
This year he has finished shooting Virata Parvam, which is currently in post-production. He is filming Netflix's official adaptation of the American drama series, Ray Donovan, named Rana Naidu. There are two more projects lined up later in the year.
Edited excerpts:
1. Why did you choose to venture into the men's grooming segment with DCRAF?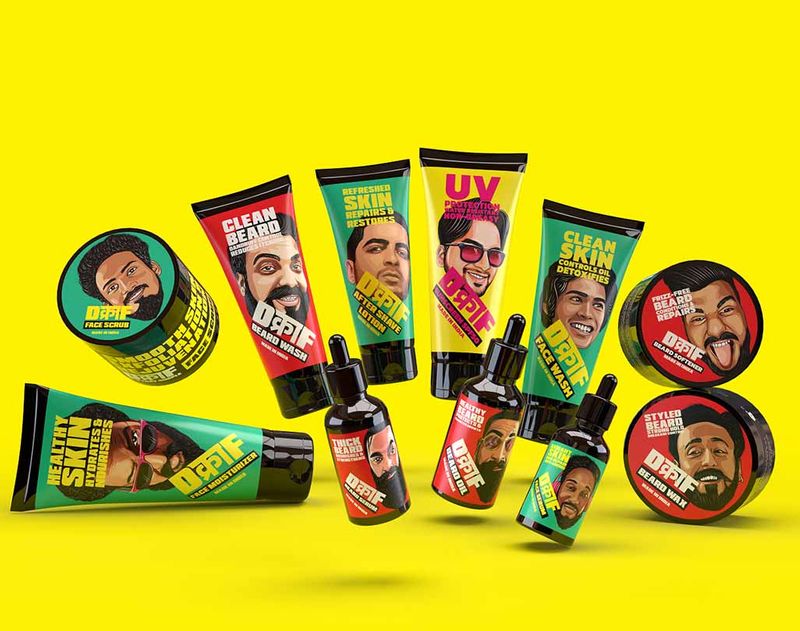 For the last 12 years of my life, I've been trying to make my face consistently look different because of being an actor. From character to character, there was a lot of grooming that was involved (chuckles). For the longest time, most grooming was women-led. Men used the same products and we pretty much followed the same routine, if any. But in the last five years, a whole slew of men's grooming brands have come up. They've followed a very similar pattern to women's beauty and grooming regimen—they are excessive. My aim is to simplify the process, where you know you need to use moisturizer and sunscreen and your skin will be safe.
2. How would you define the USP of DCRAF? 
The problem with anything that is foreign-built is the way it is tested—which is whether it's a product for skin or a film reel, exposure is always built on certain faces. But there has been a cultural shift in moving away from foreign-made grooming products to understanding the needs of Indian skin types. India comes with a whole different range of skin types and tones, so DCRAF is a product that I've co-created with Roposo, is made for India and made in India. The USP is that these products are simple and straightforward to use.
3. What does your personal grooming routine look like?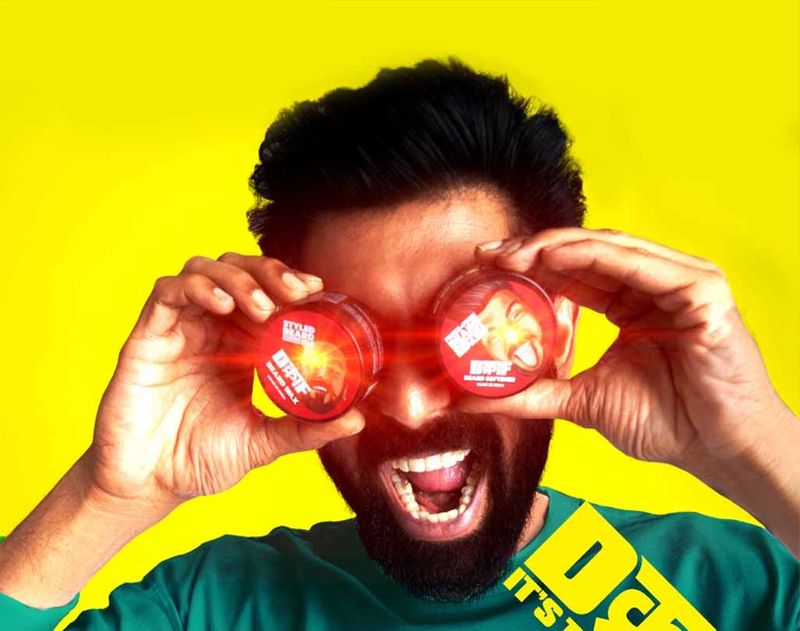 The reason I got into this venture also was because I found grooming routines very complex. For me, prior to being an actor, there was no grooming at all--it was almost caveman/entrepreneur in the office (laughs). As an actor, I work outdoors or on sets where there is a lot of dust, it just becomes important to clean my face before anything else. Then there is also the weather—I shuttle between Hyderabad and Mumbai. Hyderabad summer is the kind where it gets so hot that your skin will burn if you don't have sunscreen and moisturizer on. Mumbai has a lot of pollution and humidity that also takes a toll on the skin.
For the longest time, I had peers who kept telling me to take care of my skin. And finally, I've managed to have a routine that is simple and easy. It all boils down to making sure my face is clean. Sunscreen and face wash; I have a beard so I always use a beard wash and but serums to kind of keep it neatly styled.
4. It would be safe to say that you're an entrepreneur first and then an actor.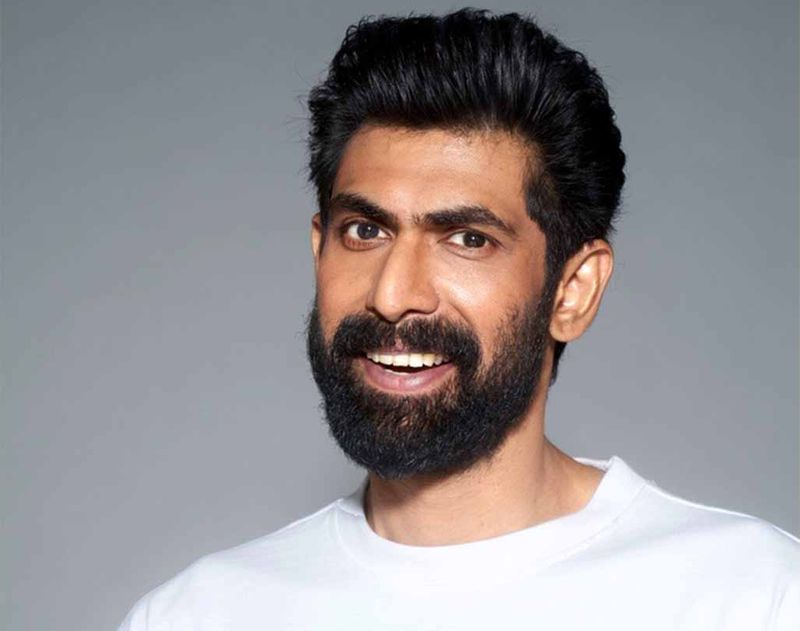 If you count the number of years, I've been in the office longer than on a film set. My entrepreneurial journey started 20 years ago. My first job was in VFX where I spent five years. But if you think about all my businesses, it feels different only in India. If it was the West, it would be considered a media and entertainment conglomerate, and nobody would have asked me this question because it would've been normal there.
Internationally, there are tech companies from Silicon Valley backing Warner Brothers and other big production houses and building out great technology for them to make films such as Lord of the Rings.  But in India, we have like 12 film industries and 18 TV industries where different parts of the business don't talk to each other at all. If you're from the movie industry in the South, you won't know what the IT world in Mumbai looks like—which is unlike the West, where all cinema happens in one place like Hollywood, so it's just easier to connect all of it. My vision from the beginning was to put all of it together. Being an actor was also driven by that in some ways because there was a lot of cinema I wanted to make and I couldn't find actors.  
5. How do you balance your acting career, business, and personal life? 
It's a jigsaw puzzle that keeps me sane. I have a life which I don't need a vacation from, but being an actor, movie stardom can get to you and for that, I have my office desk. But in my downtime, I'm reading or watch films.  
---
Photo: Instagram/ Rana Daggubati; Roposo