Over the past year or so, in terms of bridal wear in smaller weddings attended by families and close relatives, bridal lehengas are no longer the spectacle they once were. Weddings are no longer events and shows; they are small intimate gatherings. With the change in the scale of weddings, there is also a shift in how brides are dressing for their big day.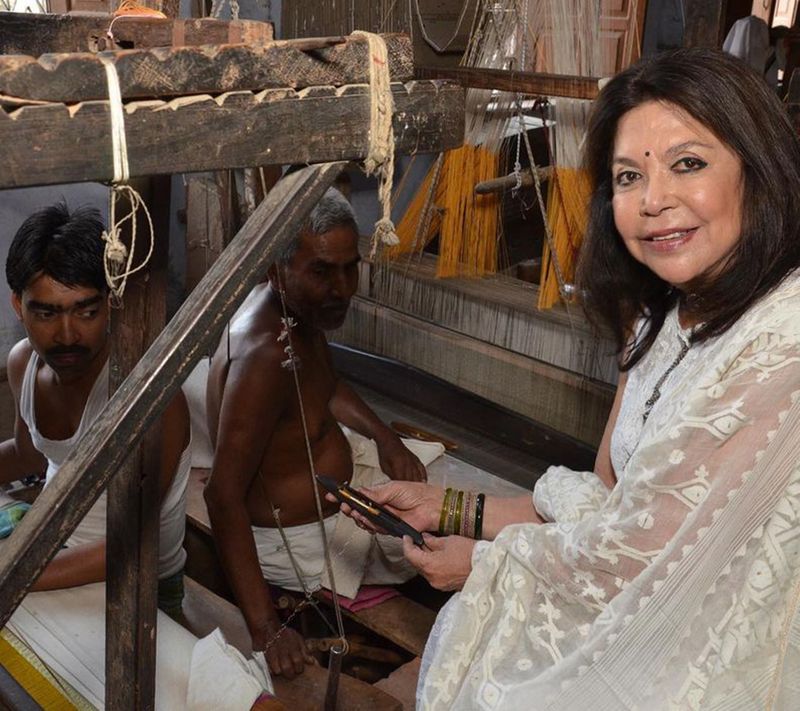 Brides are looking for clothes that are more sustainable, both in terms of their manufacturing and their longevity in their closet—wedding garments are no longer bound by trends and seasons but are returning to their classic glory. 
Wedding lehengas focus more on detailing and dexterous embroidery and craft; the clothes are lighter and more wearable. The idea behind this shift is two-fold: Firstly, with bridal lehengas being such a large investment, they need to have the ability to be repurposed, either by the generation that purchases them or the generation after. Secondly, weddings are celebrations and evoke a bittersweet nostalgia in one's family. Wearing a garment that tells a story makes it a deeper, richer part of a family's history. They want their children to enjoy the pieces as they did.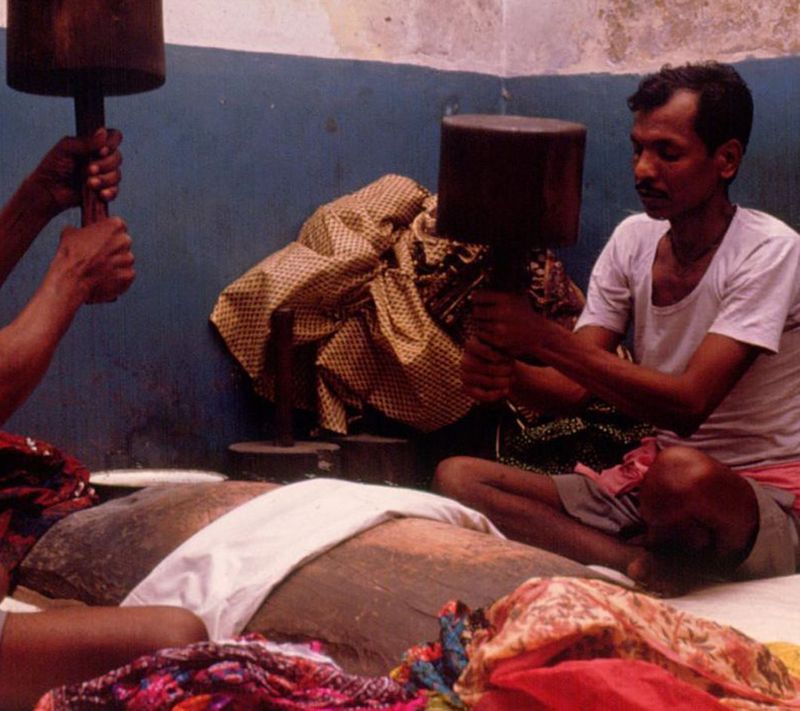 Over the past few years, we have had more and more people asking us to restore heirlooms, alter them and stitch new blouses. People bring borders from their grandmothers' or great-grandmothers' sarees to stitch those borders onto new fabrics to create something that is new but carries memories. We have also been working tirelessly to restore garments to create something new or contemporary while maintaining their glory—if you have a generation(s)-old outfit, they can be revived to be reminiscent of what it once was, it does not have to stay locked up in a trunk. 
I used this approach on Kareena Kapoor's wedding lehenga which was a rust-orange sharara set that her mother-in-law, Sharmila Tagore, wore at her wedding ceremony and inherited from the Begum of Bhopal—this was the third generation wearing the same lehenga. We worked tirelessly for six months to revive and restore the lehenga, encouraging it to maintain its ancestral charm while fitting modern aesthetics.
Your wedding outfit is ranked amongst those possessions that you hold closest to your heart — why should it spend years wrapped in the fabric at the back of your closet? The beauty of a wedding outfit is that it doesn't have to be worn all together. You can take bits and pieces of the outfit and wear them for other weddings you attend in the future. 

Consider wearing the heavy blouse with a plain sari in a colour that sympathises with your blouse or wearing the odhani from a lehenga with a plain, monochrome lehenga at a smaller event. In the same vein, you can visit a local store to procure some quality, solid-coloured silk to stitch a plain blouse to match the lehenga. Adopting a mix-and-match approach to repurpose your wedding outfit gives the joda (set) a contemporary feel and takes you through weddings and festivities.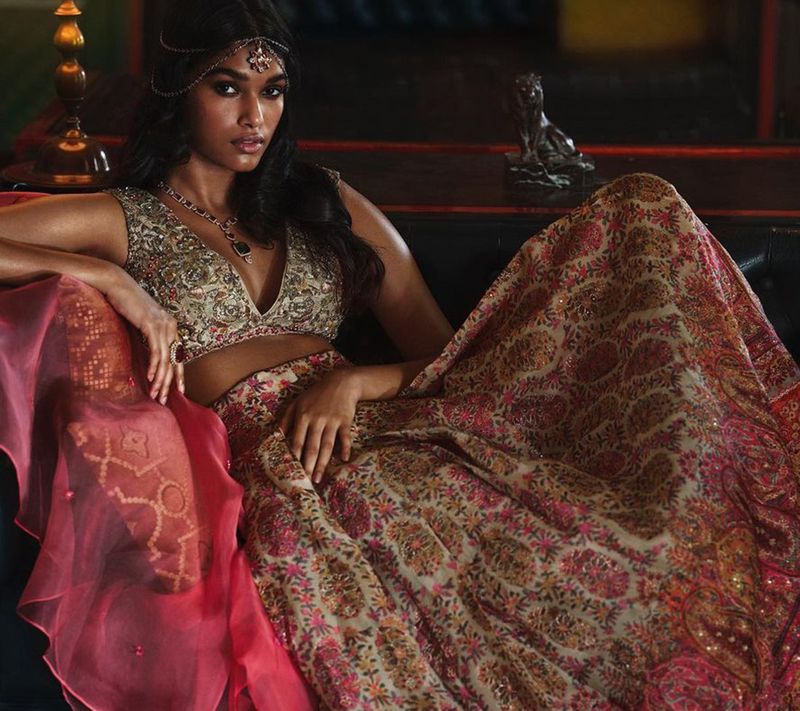 If you have an heirloom wedding outfit that you are not able to restore, consider reviving it. Either lift the border or use the fabric to stitch blouses, shararas, or kurtis that are wearable on important occasions with being overtly bridal is worth exploring — these garments carry generations of memory and deserve to be treated with respect and adulation.
Bridal outfits are often the finest examples of India's heritage crafts and the impeccable skill of our craftsmen who have honed their craft over generations. These garments deserve to be celebrated and worn, and re-worn!
---
Photo: Instagram/RI Ritu Kumar