She may not have a big Bollywood movie release in her wake but Shanaya Kapoor has still managed to grab the headlines. The daughter of Bollywood actor Sanjay Kapoor and socialite Maheep Kapoor, we first caught a glimpse of Shanaya, when she was presented as a debutante at Le Bal des Debutantes, Paris, in 2019. Dressed in a mesmerising red gown, she was part of a line-up that included the twin daughters of Spanish singer Julio Iglesias, Cristina and Victoria; fashion entrepreneur Tamara Mellon's daughter Araminta Mellon; and America business magnate Steven C. Rockefeller Jr.'s daughter, Kayla Rockefeller.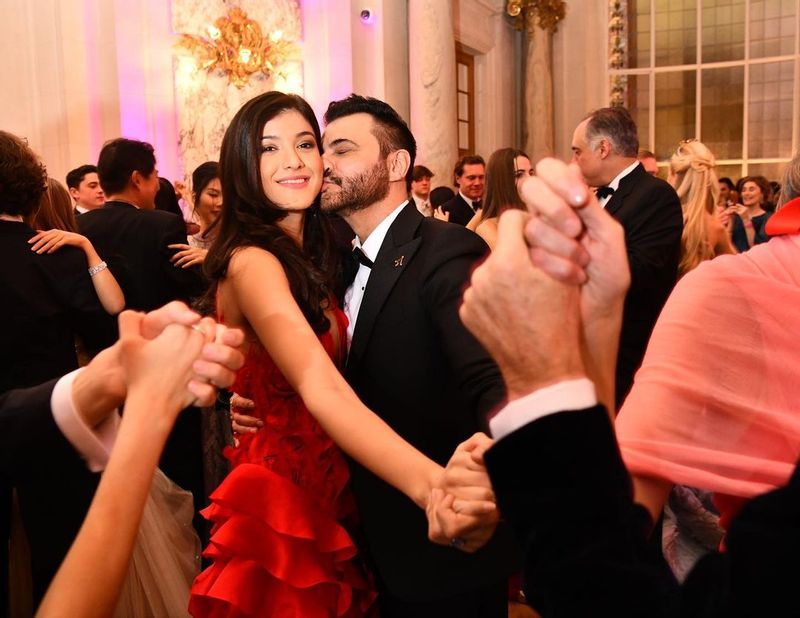 Two years later, the 22-year-old actor-in-the-making continues to steal the spotlight whether be it for her dance moves, upcoming Bollywood debut or simply her casual-chic fashion style. Recently, she collaborated with Label Ritu Kumar for the brand's 'Just Dance with Label' campaign, which previously featured young actors Tara Sutaria and Kiara Advani. Sporting a mix of dressy and athleisure looks, Shanaya adds a touch of her signature style to the collection which is a confluence of old-world glamour and millennial aesthetics. Cropped jackets, sequin dresses, floral prints, and velvet dresses all point to bold yet easy glam. 
In an email interview, Shanaya Kapoor spoke to Zee Zest about her sartorial style, her fashion icon, and a celebrity wardrobe she'd like to steal.
Edited excerpts:
1. What does fashion mean to you and how would you define your style?
Fashion is an expression; you can show the world who you are by the way you dress. My style is a good mix of sporty and classy. I love white crop tops and high-waisted jeans with a pair of sneakers and a shoulder bag. That's usually my go-to look. 
2. What are your top three wardrobe essentials and why?
My must-haves are a pair of jeans, sneakers, and a few scarves. Jeans and sneakers because you can wear them anywhere and dress them up or down. Scarves, on the other hand, can tie any look together and make an outfit complete – the same is true for most accessories. I also love scarves because you can turn them into hair ties and even tops!
3. What is your go-to festive outfit?
I think it depends on the day and occasion, but I am enjoying wearing lehengas this festive season. A lehenga is so traditionally Indian and there's so much that you can do with a lehenga. 
4. One clothing trend you're obsessed with and why?
I love wearing oversized hoodies – I steal these from my dad or brother! I have been wearing hoodies as a dress with a pair of sneakers. It looks cool and is so comfortable – and this is the perfect weather for this outfit! 
5. What is that one fashion trend that you just can't stand?
Socks with heels! And platform sneakers.
6. Whom do you go to for fashion advice?
I'm lucky to have so many people around me who know and understand fashion, who can help me out. My mom, my friends, and my sisters are always there to help me out with my fashion crisis. 
7. Who is your fashion inspiration and why?
My fashion inspiration is Princess Diana. The little black 'revenge dress' is my all-time favourite. She was a class apart - elegant and chic - and carried all her looks with great confidence and presence. Princess Diana's style was impeccable and just like hers, your personality, work, and aura must shine through your fashion. That's what makes it unique. 
8. How was the experience of shooting the 'Just Dance with Label' campaign?
It has been exhilarating to shoot this campaign. I've danced my whole life and it was fun to show that side of my personality on camera and have the audience see something that is so close to my heart. 
9. What are your favourites from the collection?
The entire collection reflects my vibe well. If I had to choose one piece, it would be the black sequined dress from the collection. We all need that one perfect black dress in our closet and this one is chic and comfortable but looks fantastic on a night out.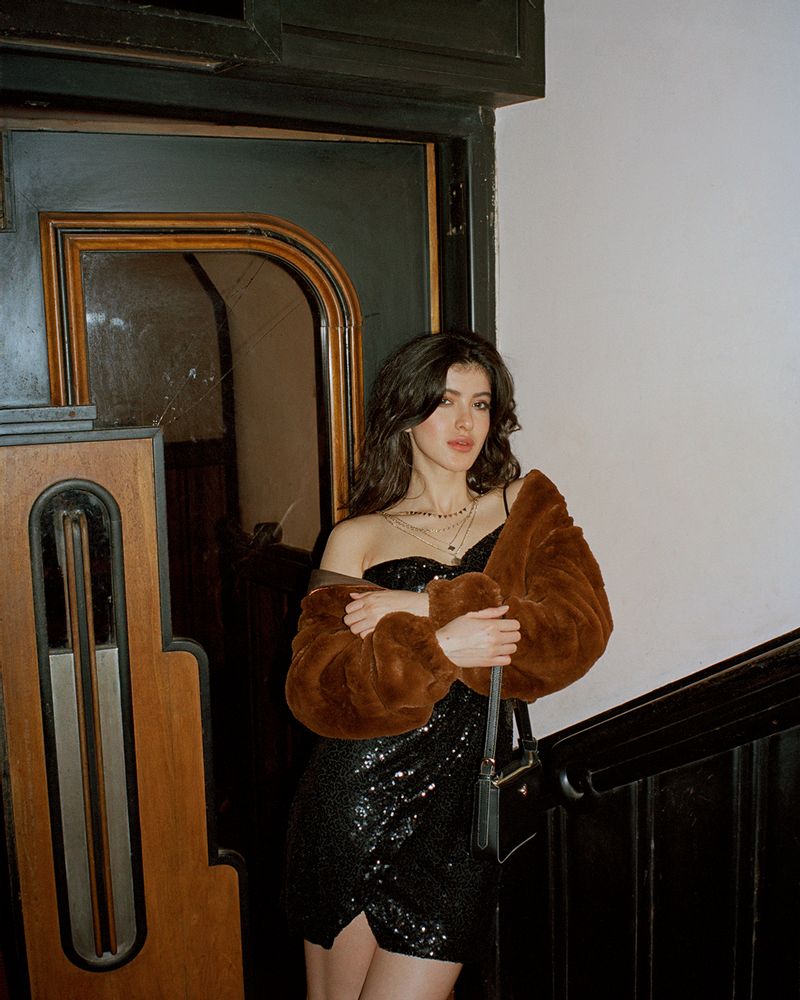 10. If you could steal a celebrity's wardrobe, who would it be and why?
I would have to say, my mother! I love her clothes and I'm always stealing clothes from her wardrobe to put my own spin on them. She has really influenced my style. 
---
Photo: Label Ritu Kumar and Instagram/Shanaya Kapoor