A notable face in the Tamil, Telugu, Kannada, and Hindi film industries, Rakul Preet Singh's sartorial choices showcase her true personality. Smart, stylish, and stunning are some of the words that come to mind when you hear of this Bollywood diva. Rakul Preet Singh made her acting debut with Kannada film, Gilli in the year 2009, her Telugu debut in Keratam, and Tamil debut in Thadaiyara Thaakka. It was in 2014, that she grabbed her first Bollywood movie, Yaariyan, and was last seen in the Hindi film Sardaar ka Grandson. Not only is she sought-after for her acting chops, but also her refreshing choice in fashion. Be it ethnic wear or edgy attire, Rakul Preet Singhalways strikes the perfect appearance, and that's why we love to follow her style!
Recently, Rakul Preet Singh walked the ramp for designer Sonaakshi Raaj as the showstopper at the Bombay Times Fashion Week 2021. Looking resplendent in a deep blue lehenga embellished with applique work and minimal jewellery, she made quite a stunning statement. 
We caught up with Rakul Preet Singh on the sidelines of the show to know why she chose to be the muse behind the collection, her style mantras, and her favourite style icon.
Edited excerpts:
1. What was your motivation behind being the muse for this collection?
The collection, which is called Juliét, resonates with my personal style. It's feminine, dainty, and comfortable — some integral elements that I swear by. I can be in my element when I am wearing this look, and that was exactly the motivation behind being the muse for this collection. Juliét is fun, free-spirited, and so much more.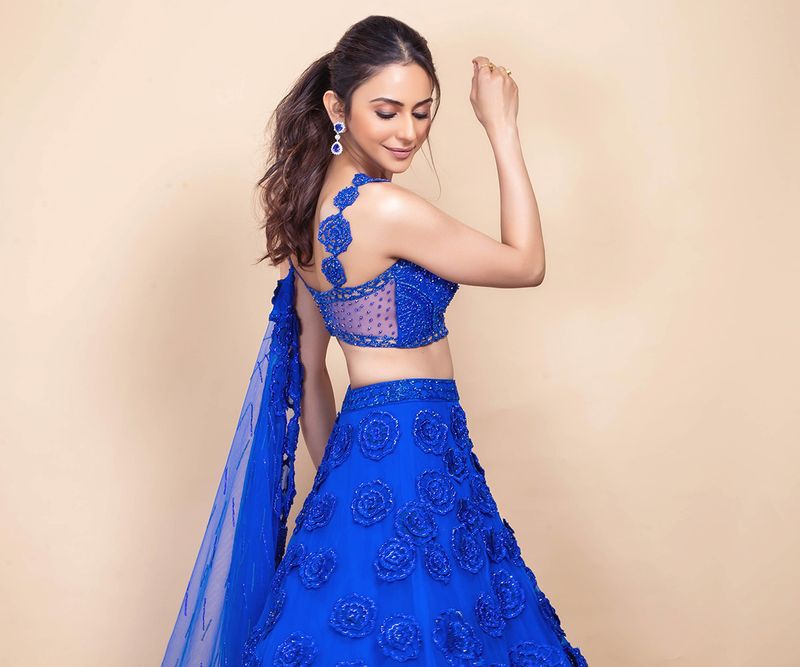 2. When it comes to bridal wear (or wedding wear), what's your personal style?
I believe my personal style is something festive yet minimal. That's exactly why Sonaakshi's outfit resonates with my personality so well, and at the same time, provides all the comfort I am looking for. It's lightweight yet dressy, and that's what I love!
3. What are your top styling tips for the festive season?
I think for me every occasion calls for a new style statement. I prefer both Indian and western looks. My favourite, undoubtedly, is the saree. I believe there's nothing more graceful than the whole nine yards. Pair it with minimal makeup, earrings, and rings. It's all about keeping it super simple yet festive!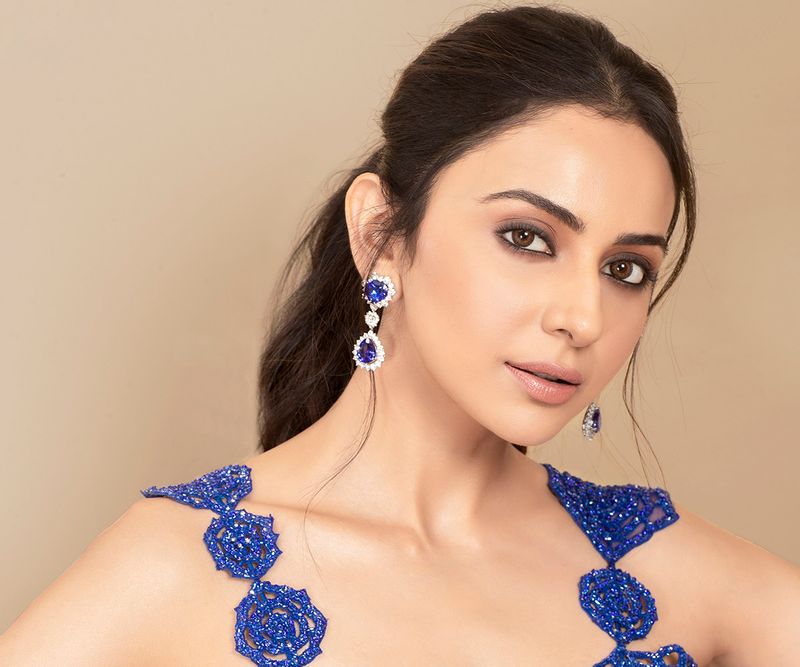 4. What does sustainability as a concept mean to you? Are you an advocate of ethical fashion?
Yes, I do believe in sustainability for a better environment. The best part is that there are a lot of brands that are taking the sustainable route today. I try and choose sustainable apparel, and also reuse my clothes. Yes, I do. I have been papped a million times in the same pair of jeans because I wear them over and over again. I also try and minimise food wastage and running water. These are some small steps in which I try and contribute.
5. What's your go-to makeup look for the festive season?
It definitely has to be sunkissed, nude, and minimal.
6. Who's your style icon and why?
Sonam Kapoor is my go-to style icon. In fact, I would love to steal everything from her wardrobe!
---
Photo: Bombay Times Fashion Week 2021