What's the newest addition to any fashion brand's roster post the pandemic? It's humble activewear that has also changed the definition of dressing up and the post-pandemic state of fashion. Thanks to healthy lifestyles becoming the new pursuits for many, international and homegrown fashion brands have been quick to jump onto the bandwagon, releasing a growing portfolio of activewear collections. This is especially true for brands that didn't otherwise cater to this section before.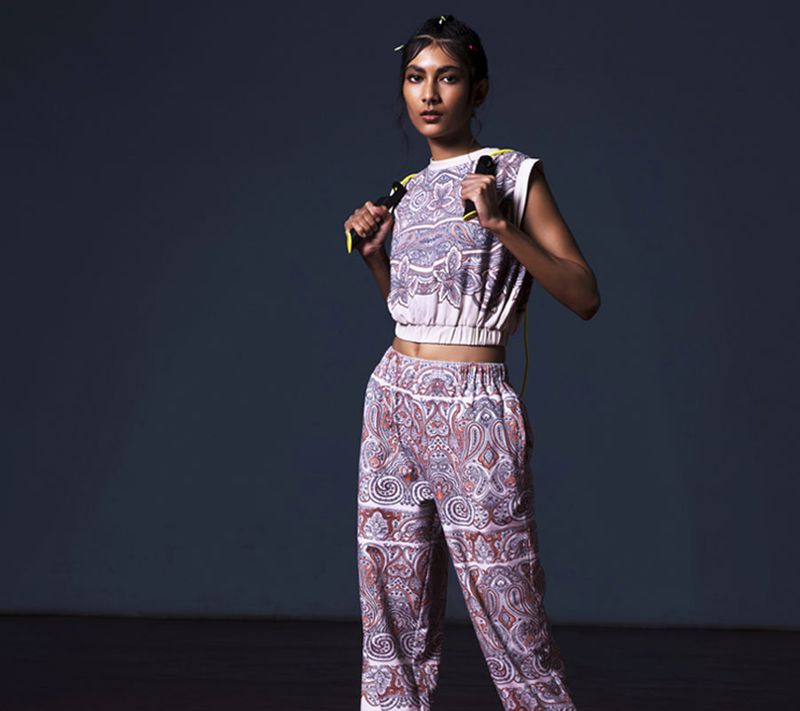 Closer home, veteran designer Ritu Kumar—known for her paisley prints, age-old embroideries, and textile revivalism and her 'bridge to luxury' brand Label Ritu Kumar—understands this new growing customer base and the revised priorities of homebound consumers. Label Ritu Kumar, thee contemporary brand, now has an activewear range, translating its signature prints to stretchable and chic wearables.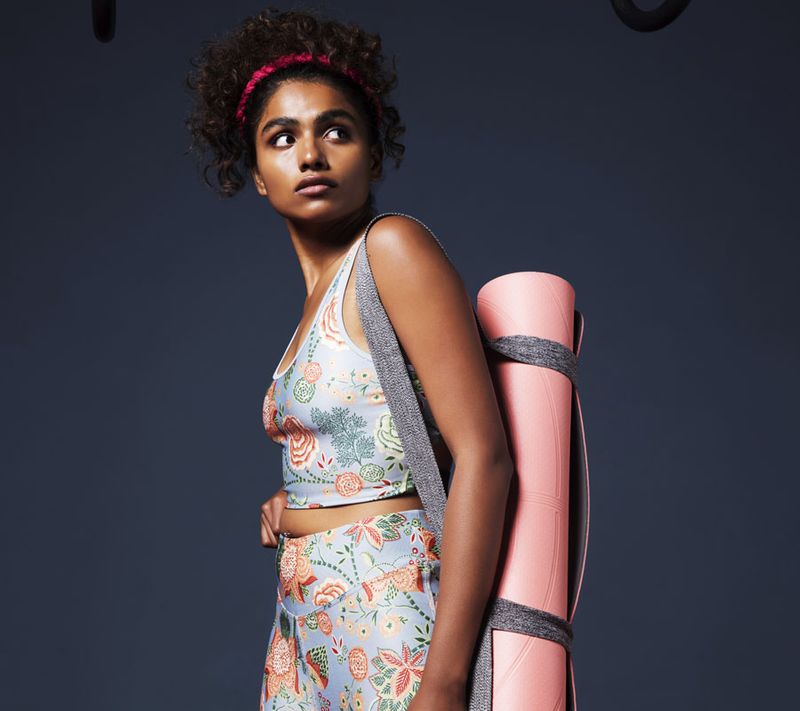 The lineup for Label Ritu Kumar isn't just another activewear range that is dominated by monochromes or typical ankle-length leggings that are uncomfortably body-hugging and fitting like churidar pants. This activewear collection comprises co-ord sets and polo t-shirts emblazoned with statement floral prints on pastel-hued silhouettes, giving a feminine spin on sports and dressing.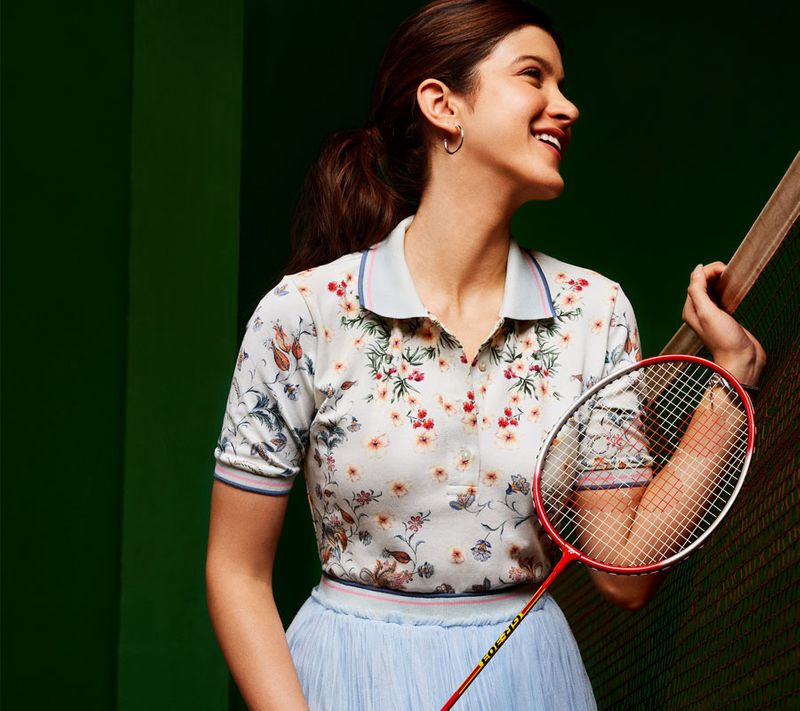 Starring upcoming actor Shanaya Kapoor in this latest campaign, the gen-Z star sets the tone for the collection as an undeniably cool summer one.  Those looking to cop her signature style can take inspiration from the campaign where she can be seen dressed in a floral crop top paired with denim, or the floral polo tees styled with a powder blue pleated skirt on a basketball court. The collection has multipurpose pieces that can be worn for a casual outing or even a rigorous workout session.
In India, athleisure apparel is looking at market-beating growth with brands bringing a tailored approach to Indian consumers. Before this burgeoning growth, wearers—who heavily were dependent on international brands—would feel the lack of fresh colours and styles, uncomfortably thin fabrics, and sizes that only catered to a small number of people. Addressing some of these common concerns, the result now includes more homegrown brands building themselves on comfort-driven styles and high-quality fabrics. Label Ritu Kumar's launch is also built on similar principles—high tech, stretchable polyester fabric and chic design that gives the wearer all the support they need to smash every set, rep, and workout. The activewear collection is said to be high on functional fashion with special attention to fabrics and fits meant for Indian sizes.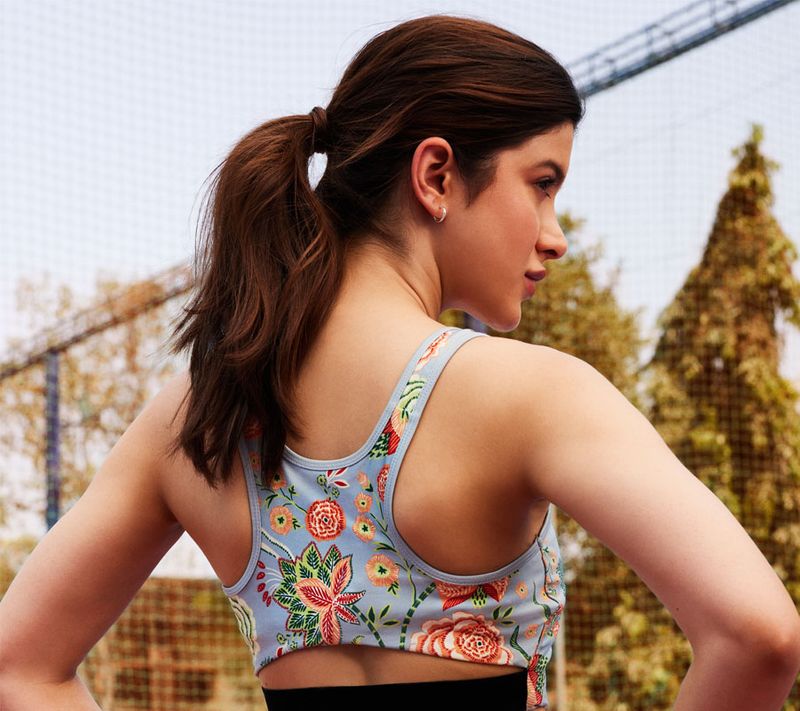 This first-ever activewear range is part of Label Ritu Kumar's Spring Summer 2022 collection and is sure to gain traction with millennial consumers. A collection that diversifies from sports-driven pleated skirts to crop tops in dreamy florals and soft hues—it is definitely highlighting a new approach to how Indians have been consuming activewear of late. This move by the 'bridge to luxury' brand will surely get a resounding yes from its patrons, as the world of fashion pivots towards a comfort-first approach. 
The collection is available across India and internationally in Label Ritu Kumar stores and online at Label Ritu Kumar.
---
Photo: Label Ritu Kumar