When it comes to pointing out the differences between a tuxedo and a suit, it is only natural to falter due to the stark similarities. They both are a combination of a jacket and dress pants paired with striking men's accessories like ties, shoes, pocket squares and more. But look closely, and you'll find a big difference between a tux and a suit.
So, what is a tuxedo, and how is it different from a suit? The first physical appearance between a tuxedo and a suit difference is the presence of shiny satin fabric in the former. Traditionally, tuxedos have satin on the buttons, pocket trims, lapels and a side strip along the leg of the trouser. Suits do not. Second is the message an outfit carries. Men wear suits all the time, and tuxedos, on the other hand, are reserved for more special and celebratory events. Accessories, shirt styles and shoe differences for suits and tuxedos may have blurred over time but exist nonetheless.
Different types of suits
There are three basic types of suits for men — a two-piece, three-piece and a tuxedo. Built within these styles are limitless variations that run along the lines of the material, button style, pocket shape, cut and more. While you're at it, take a peek at the Men Wardrobe Essentials of 2022.
Two-piece suit: When it comes to tuxedo vs suit, a two-piece suit easily stands apart from the former. A combination of a suit jacket and matching trousers with fits like slim and classic, this style is something you can wear to work every day.
Three-piece suit: In the line of a tuxedo vs suit vs blazer, a three-piece suit is a mix of all. Consisting of a suit jacket, vest and trousers, this suit style is more appropriate for formal occasions like weddings or official events.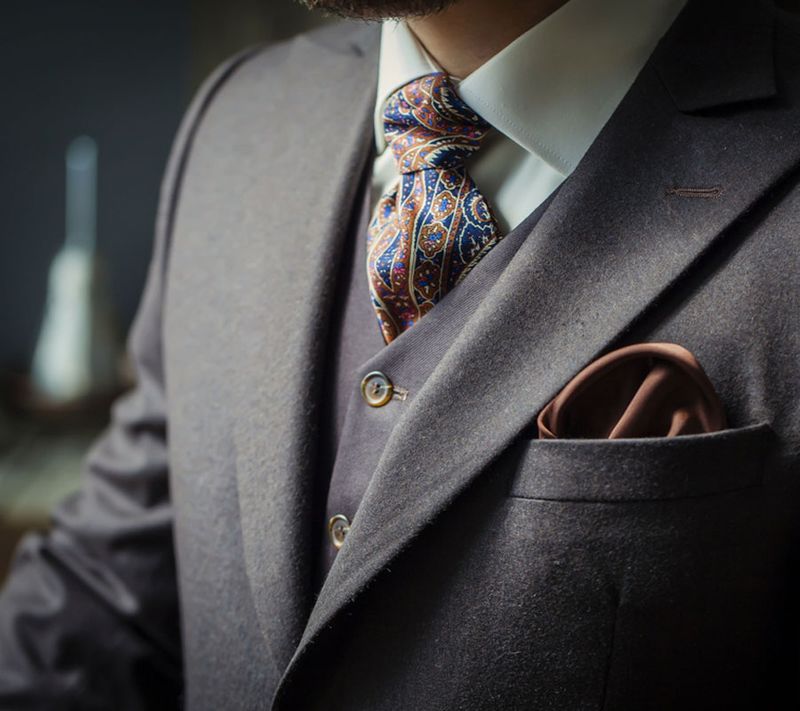 Tuxedo: A versatile piece of modern clothing for men, there are seven different types of tuxedos you can choose from. Different occasions call for distinct styles, but a formal tuxedo suit jacket is the most widely worn style. Colours like blue and black with a pair of matching dress trousers and bow tie is the perfect black-tie ensemble for men.
Is a tuxedo more formal than a suit?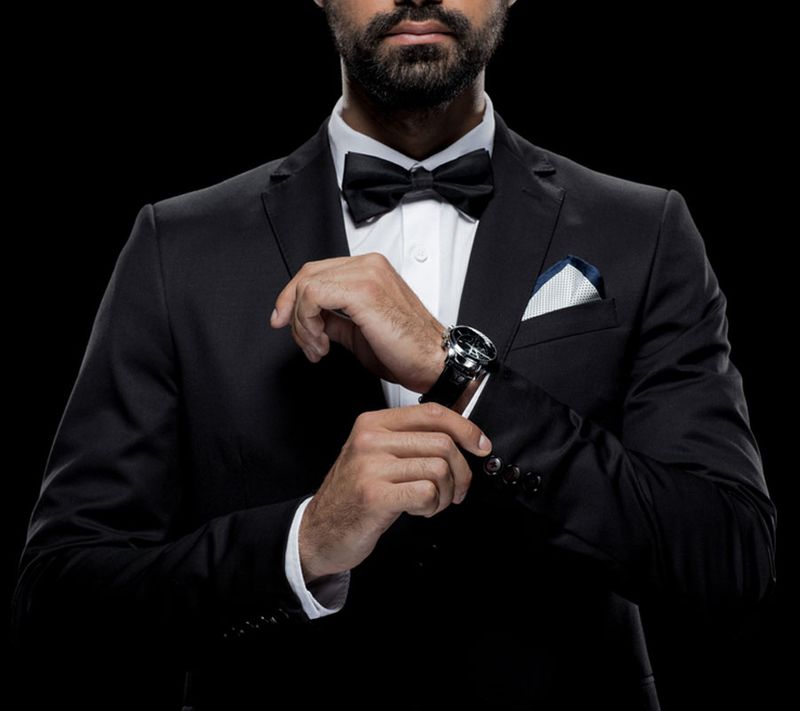 In the battle of tuxedo vs suit, the former leans towards a more formal choice for important occasions. Why? A tuxedo suit's raison d'être is more than just making men look sharp. The point is to wear a classic structured fit to commemorate a special occasion. You can wear a suit to work every day, but tuxes are reserved for evening events like charity galas, black-tie weddings and official dinners.
Why are suits easier to wear than tuxedos?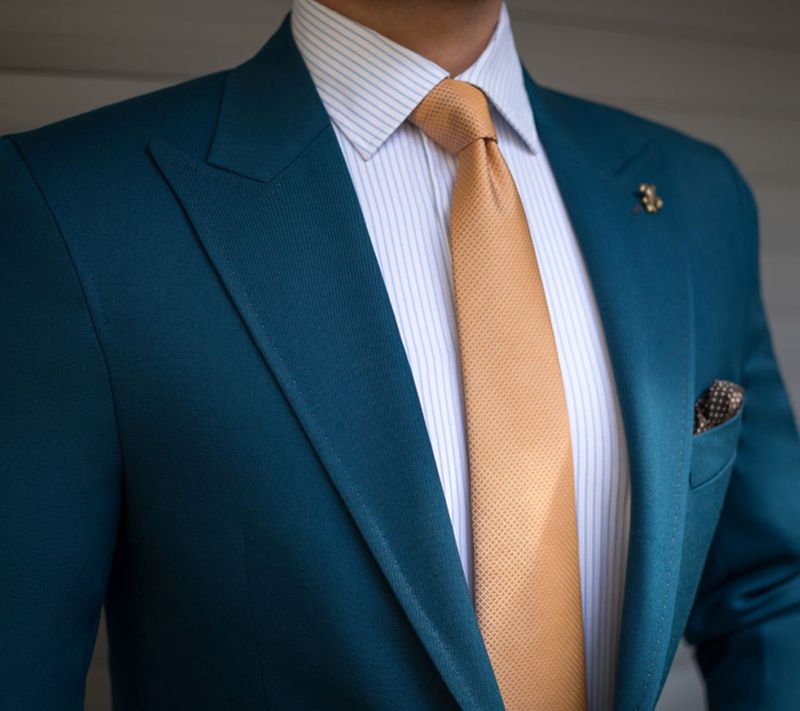 What is the difference between a tux and a suit, and why is the latter easier to style? Let's decode the looks. Suits lack satin accents and allow you to eliminate the vest from a three-piece set for more casual occasions. A traditional tuxedo comes with a cummerbund, waistcoat and bow tie that lend the look its gentlemanly charm.
When you are wearing a suit, you have the freedom to mix colours, accessories, prints and shoe styles depending on your mood and occasion. A suit can be worn any time of the day with or without neckties, and you'll still give off a debonair vibe.
Which costs more, a tuxedo or a suit?  
The main difference between a tuxedo and a blazer or even a suit is the cost. Tuxedos range from anywhere between INR 5,000 to INR 15,000, and these are not custom designer wear. On the other hand, you can fetch a good quality suit set within INR 5,000, while popular Blazer Styles fit into a more rational budget of INR 3,500. The stark difference in cost is due to the satin fabric, which adds glamour to the tuxedo.
In the clash of a tuxedo vs suit, there is no one winner. Suits allow fashion freedom by typically allowing the wearer to pick from a plethora of colours, fabrics and style fits. While tuxedo suits also allow you to choose from styles and colours, they are more reserved outfits that see the light of day only when the occasion calls for it. Irrespective of the style you choose, invest in these Men's Suit Accessories to elevate your dapper ensemble. 
---
Photo: Shutterstock