Everyone from Kim Kardashian and Rihanna to Brad Pitt and Madonna love it and swear by it. We're talking about IV infusions. Here, specially formulated cocktails are injected straight into the blood stream to deliver nutrients, vitamins, electrolytes, antioxidants, and more that help detoxify the body and its organs—as well as replenish and restore what's lacking. 
Until some years ago, this was something that only superstars or the uber-wealthy could do in foreign countries. But today, you can walk into specialist IV clinics or skincare and wellness clinics in your city, just like you'd walk in for any other beauty treatment.
Why has IV therapy become so popular recently?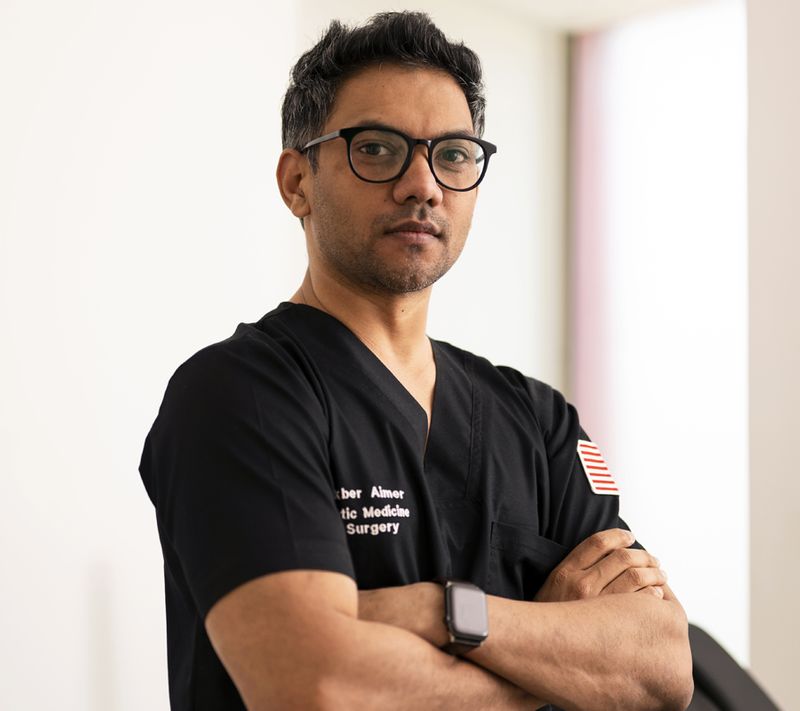 "IV infusions have been around for ages. Whenever you feel sick or are dehydrated, your physician would start you on IV drips to restore your deficient quotient," points out Dr Madhuri Agarwal, founder and medical director of Mumbai-based Yavana Skin Aesthetics, adding, "In the last few years, especially post-pandemic, IV infusions have become rampantly popular." 
Dr Akber Aimer, director of aesthetic medicine at the Bangalore-based Maya Medi Spa adds: "Its marked increase in demand is a reflection of contemporary attitudes towards health, which also has been made popular by the likes of Hollywood celebs."
But do IV infusions really work? 
Dr Aimer reveals that IV therapy is touted as the fastest way to deliver nutrients, since it bypasses the digestive system and goes directly into the blood and organs. "This results in a high absorption rate as compared to a vitamin gummy or pill that is administered orally and is subject to digestion and limited absorption."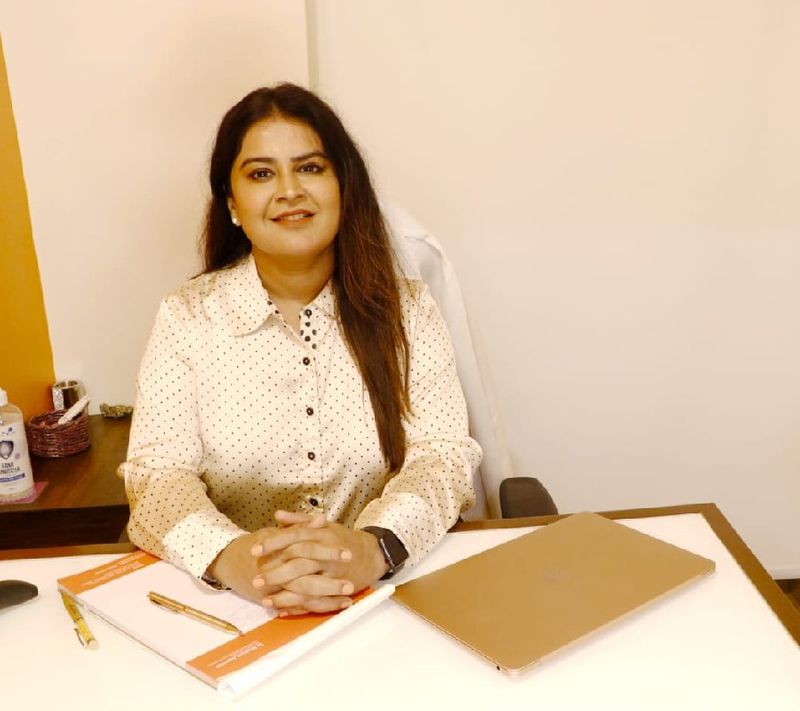 Dr Agarwal adds, "When you are unable to take the required nutrition, IV therapy is a good alternative. Also, in case you are extremely deficient this will be an option—especially if you hate taking pills or tend to forget them."
So, what are the various treatments available?
IV infusions aim to help with a variety of issues like overall wellness, hair fall, anti-aging, skin brightening, detoxification, fatigue, and even help accelerate recovery from the flu, jet lag, and hangovers!
For example, Mumbai-based REVIV offers IV therapy options like the Vitaglow, an anti-aging therapy that contains antioxidant glutathione as well as vitamin C to help detoxify the body from damaging free radicals. This infusion also cleanses vital organs and improves the overall appearance of hair, skin, and nails. Megaboost, their signature vitamin IV therapy, is an enhanced 'Myers' Cocktail' with a high dose of vitamin C, designed to support the immune system, boost energy levels, and assist detoxification processes to promote healthy cellular function. The clinic offers a host of other treatments and this is just the tip of the iceberg; you can also combat jet lag, hangovers, and restore hydration with the therapy options available here.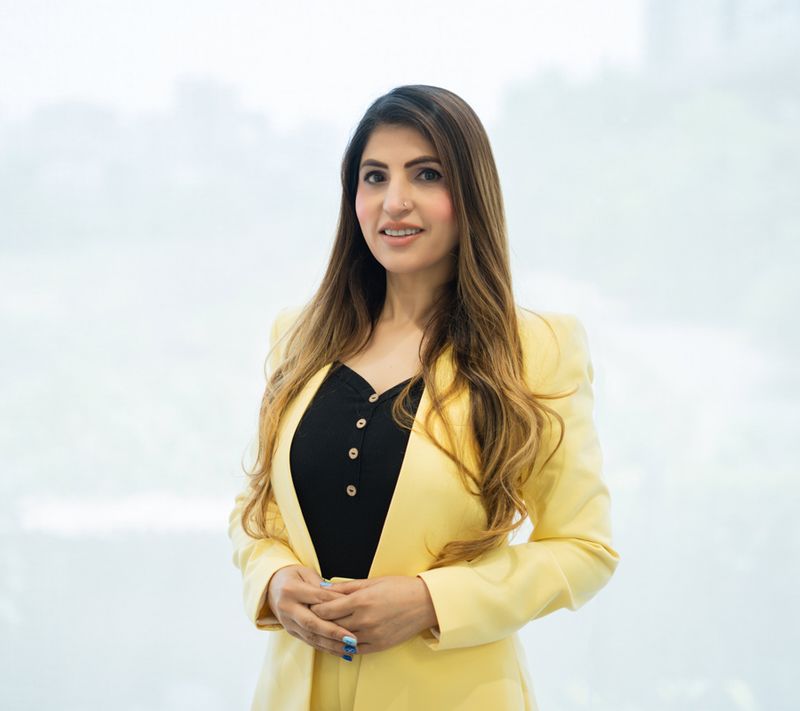 Dr Ruby Tandon, co-founder and medical director, REVIV India, shares that the IVs at REVIV fall into two categories—wellness IVs for maintenance and recovery IVs for recuperation.
"While you can take up to three IV infusion therapies in a week, the average number of sessions depends on the requirement of the client and differs from individual to individual," she says, adding, "When you arrive at the clinic, you will receive a wellness consultation. We will obtain in-depth knowledge of your requirements by understanding everything from your food and lifestyle choices to your medical history. Following that, our medical personnel will provide you with a thorough explanation on the therapies to help you decide on the most suitable service. Medical screening and observations with a nurse or doctor will then take place ahead of your chosen therapy being administered."
At Yavana Skin Aesthetics too, a consultation is mandatory and the physician will take a detailed history followed by an examination. Post that, they advise a complete blood work and other investigations to diagnose the deficiencies and accordingly customise the IV infusion. "This is essential to avoid any unwanted effects and achieve appropriate results," says Dr Agarwal. IV infusions options at Yavana include skin brightening, wellness, and ones that tackle hair concerns.
Maya Medi Spa offers a full consultation before suggesting treatments such as the Energy Boost—a blend of IV fluids, electrolytes, and vitamins to help boost your energy levels and fight off fatigue. Here, you can also pick from other IV infusions for recovery from workouts or illness. They also offer a detoxification IV for hangovers too.
We wonder though, how does IV therapy help with something like a hangover? Dr Tandon explains, "Dehydration isn't the only reason alcohol makes you feel crappy after a hangover. Alcohol irritates the gut and disrupts your biological clock, which can cause headaches and nausea. Alcohol is metabolised by the liver and the end product is inflammation. IV therapy makes it easier for the liver to flush out these toxins (liver detox) and thus one can expect to feel relief/better instantly. All in all, IV therapies replenish hydration, flush out lactic acid and other toxins, and provide the minerals, antioxidants, and electrolytes required for rapid recovery."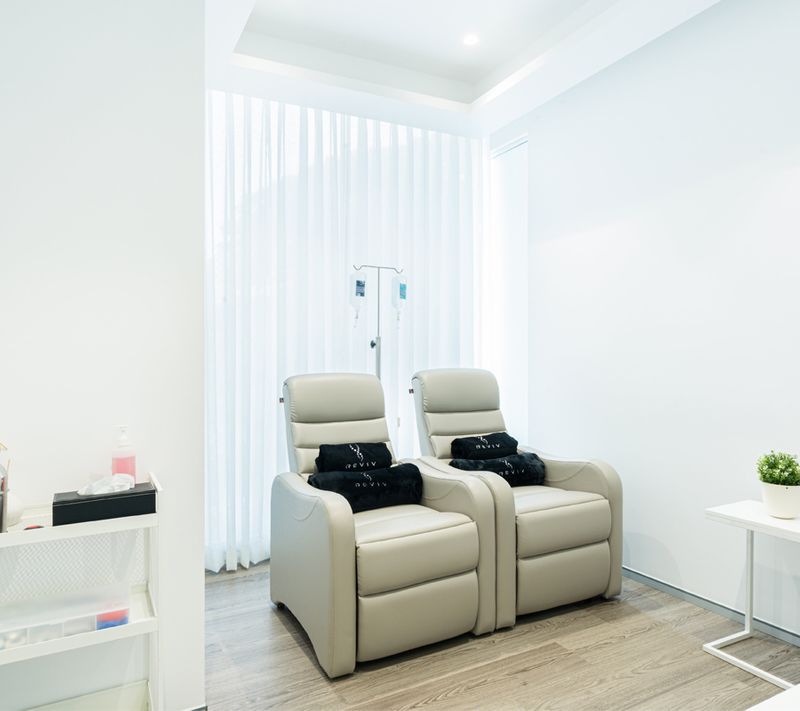 Are there downsides to IV therapy?
Dr Agarwal advises that people with cardiac and renal disease should not opt for these as it is harmful to load their system with fluids and salts rapidly through IV infusions. She also points out that there is lack of scientific data that backs the claims of quick fixes and there are no FDA approvals for these products. "Always ensure these procedures are done at a clinic or hospital under the supervision of a board-certified physician. This is a medical procedure, so never attempt it at home," says Dr Madhuri.
Dr Tandon too reiterates this message as she points out that the REVIV clinics are led by highly-qualified doctors adhering to stringent medical protocols and safety standards. "All of our medical staff are licensed and trained paramedics/nurses with years of experience." She further points out, "REVIV provides a range of specialised services developed by board-certified emergency physicians and pharmacists utilising an algorithm based on 40 years of clinical experience. We have an annual product research and development cycle that enables us to improve our therapies to better suit our patient's needs. All of our ingredients are tested for safety by independent laboratories."
One should also be prepared financially as IV therapy is not budget-friendly, especially because multiple sessions are often recommended. At REVIV, for example, each IV therapy can range from Rs 9,900 going up to Rs 34,900—depending on the therapy you choose, the duration, and the issues it tackles.
While there are no side effects as such to IV therapy, except maybe slight bruising and pain at the site where the needle has been inserted, most clinics also apply numbing sprays or creams before starting a therapy to minimise this.
For those dealing with trypanophobia aka the fear of needles, Dr Tandon assures: "Needle phobia is so common, it's crucial that doctors and nurse practitioners take it seriously. People suffering from trypanophobia, or needle phobia, are often embarrassed by their condition, so it is critical that we acknowledge and reassure them that their concern is valid and that we will do everything in our power to make their experience comfortable. This way, you also gain their confidence as trusted healthcare providers." She adds that they apply a pre-therapy localised numbing spray to mitigate any minor discomfort. This instant topical anaesthesia eases their panic and helps them through the process. "We also advise them to take slow, deep breaths. It relieves their anxiety, and gives them a tool to use in future needle encounters."
So, does IV therapy make sense for you? 
Wondering whether you should you opt for it? Dr Madhuri opines, "If you have a proper diet and no deficiencies, an IV infusion does not make any sense."
The bottom line is that IV infusions work well and they work fast, but talk to your doctor for their expert advice to understand whether you really need it depending on the issues you'd like to address.
---
Photo: Shutterstock; Surina Sayal