While everyone from Kylie Jenner to Lady Gaga and Anushka Sharma to Janhvi Kapoor have supposedly got some work done on their lips to get that gorgeous pouty look, it's not limited only to celebs anymore. Lip fillers and surgery have now become common with many opting for these treatments for sexy, fuller lips. 
But if you're looking to get that lip filler look and don't want to go under the knife or spend big bucks on filler injectables, you can try lip plumpers and lip plumping glosses that give this look, albeit temporarily. Read on to know more.
What are lip plumpers?
Lip plumpers are essentially gloss-like tubes that come in clear or coloured/tinted variants that help give the lips a fuller look. When applied to the lips, they create a slight irritation which causes the blood to rush to the lips, thus giving that instantly plump effect!
But are all glosses lip plumping? 
The answer is no. While the wet, juicy look of glosses lend an attractive mirror-like shine to the lips, lip-plumping glosses go a step further as they contain ingredients that cause a tingling sensation in your skin to create a visibly fuller pout, sort of like a swelling or bruising of the lips. Over the years, many plumping lip glosses were launched with mild irritants such as menthol, capsaicin (an ingredient found in peppers and chillies), cinnamon, and even bee venom!On the other hand, many newer lip plumpers have now traded skin irritants for skin-friendly actives instead like hyaluronic acid, peptides and more that really hydrate the lips and therefore, temporarily add volume.
Tips on acing the faux filler look with lip plumpers:
Begin by gently exfoliating your lips if they are dry to take off any flaky skin.

Apply a clear lip balm to moisturise the lips.

To create a nude, MLBB kind of lip look find a lip liner just a shade or two darker than your lips and line the lips going slightly beyond the lip line.

Apply a generous swipe of a lip plumping gloss making sure you go over the upper lip line just a bit, so it looks natural but fuller. Alternatively, if you want a hint of colour, after step 3, you can also fill in the lips with your favourite nude lip shade and then go over it with the lip plumper.
Things to keep in mind while using lip-plumping glosses:
These can be used over lipsticks, lipliners or alone on bare lips too.

If you don't like the drying feel of matte lip formulations or have dry lips generally, you may really enjoy these plumping glosses.

Avoid using lip plumpers very often as you don't want to irritate the lips on a daily basis; lips can become irritated or chapped if you use them too often.

If you have very sensitive skin or a history of allergies, avoid lip plumpers with skin-irritant ingredients.

Be realistic and accept that these are just a temporary fix. Some brands also claim that their plumpers can help improve lip volume over time, but the evidence is limited.
If this has you intrigued and you'd like to 'add to cart', here are our picks of lip plumpers you can buy in India.
8 must-try lip plumpers that have got our attention
1. Too Faced Lip Injection Extreme Lip Plumper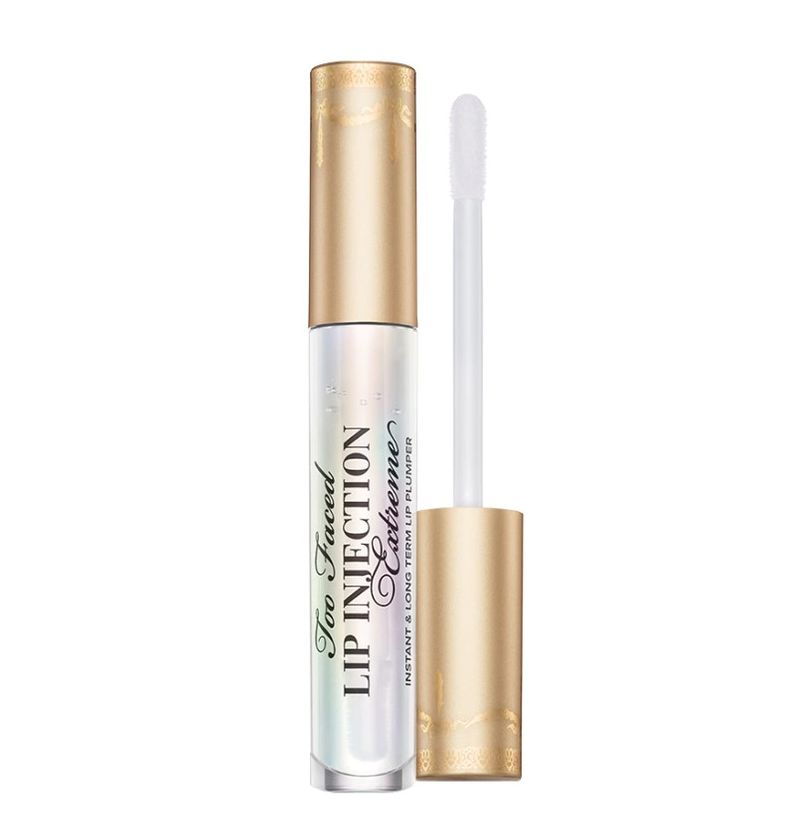 The OG plumping lip gloss was created so everyone could have access to plump, sexy lips without having to resort to needles. The glossy tinted formula naturally and dramatically hydrates, nourishes, and increases lip volume giving them a full, pouty look. It can be worn over lip liner, lipstick, or on bare lips too. 
Buy it here
2. Maybelline New York Lifter Gloss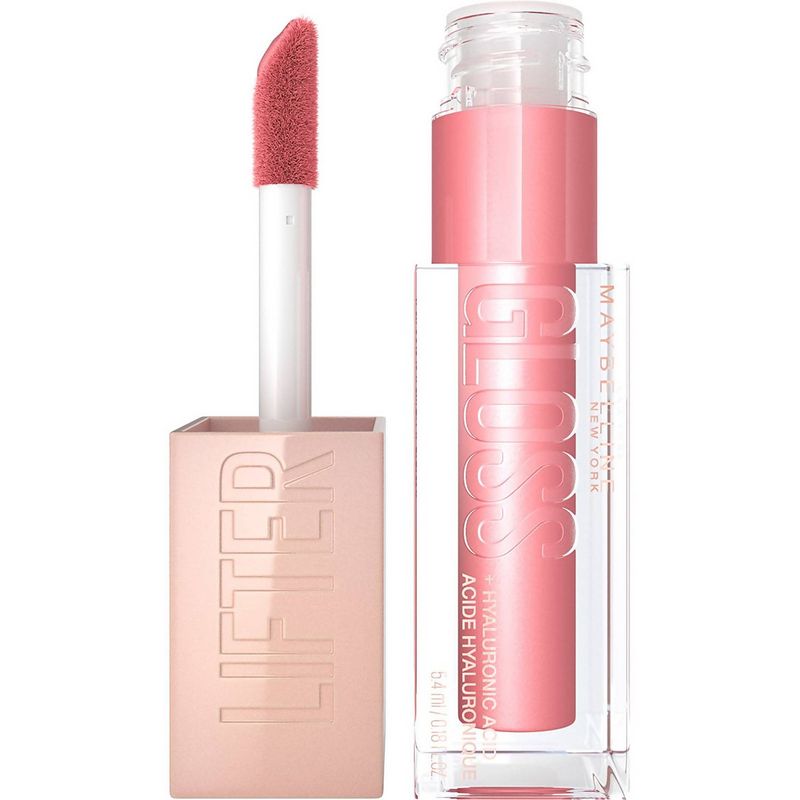 A current viral trending product, this gloss is formulated with hyaluronic acid. It gives a smooth lip surface and enhances the lip contour giving hydrated, fuller looking lips.It comes in an array of shades and lends a non-sticky, glossy shine to the lips.
Buy it here
3. DIOR Addict Lip Maximizer Gloss
This lip plumping gloss' formula contains volumising spheres of hyaluronic acid for powerful hydration and a volume-maximising effect. Featuring a minty scent, it gives a refreshing sensation to the lips.
Buy it here
4. Charlotte Tilbury Collagen Lip Bath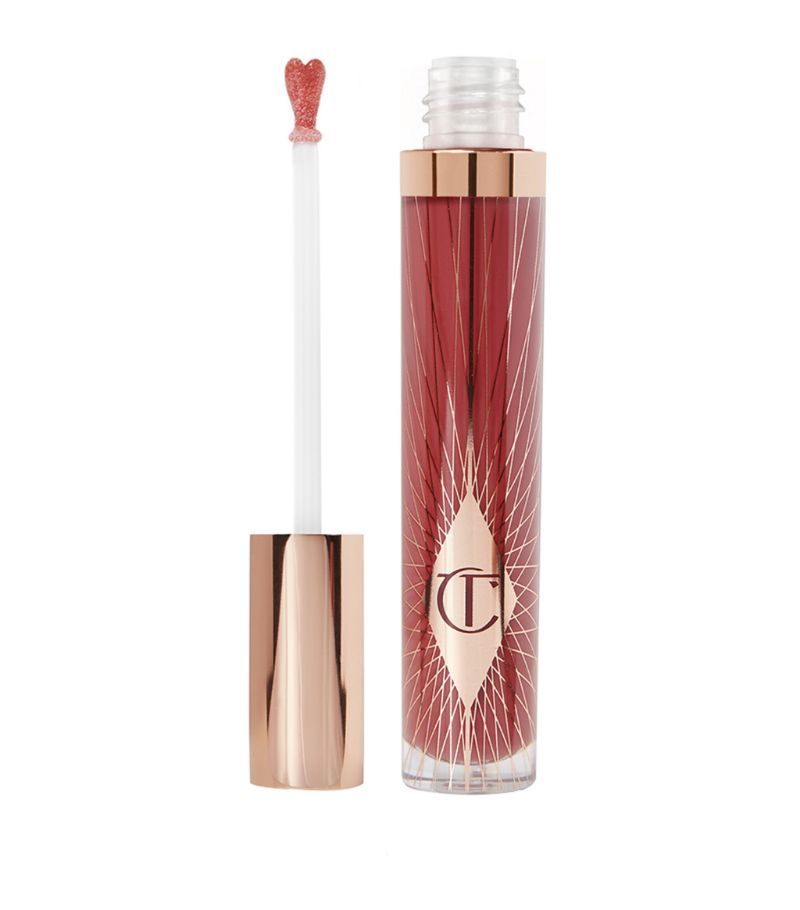 Infused with lip plumping mustard sprout extract, this helps hydrate and enhance lip volume, creating a fuller, firmer-looking appearance. Marine collagen moisturises and creates a plumping effect by hydrating your lips and giving the appearance of smoothing out lines. It also consists of coconut oil that nourishes and softens lips, while peppermint extract gives a cool, fresh feeling.
Buy it here
5. PIXI LipLift Max
The peptides in this volume-maximizing treatment work to hydrate, firm and plump lips to make them look fuller, softer and healthier. It also contains healing aloe vera, soothing chamomile and moisturising jojoba oil to care for your lips. This ultra-glossy lip plumper delivers a cooling sensation to your lips and lends them a high-shine, lacquered finish. 
Buy it here
6. Huda Beauty Silk Balm Hydra-Plumping Lip Balm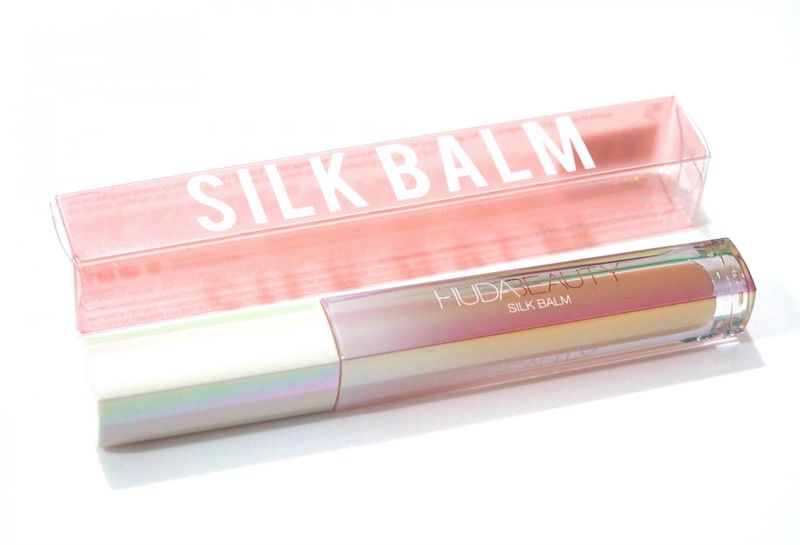 An ultra-comfortable liquid balm with a hydrating formula, this is infused with a blend of hyaluronic filling spheres, soybean and licorice extract that work by migrating into fine lines where they swell and give a plumping effect. This action provides maximum hydration for lips that feel plumped and smooth in appearance without any tingling sensation.
Buy it here
7. Clarins Lip Comfort Oil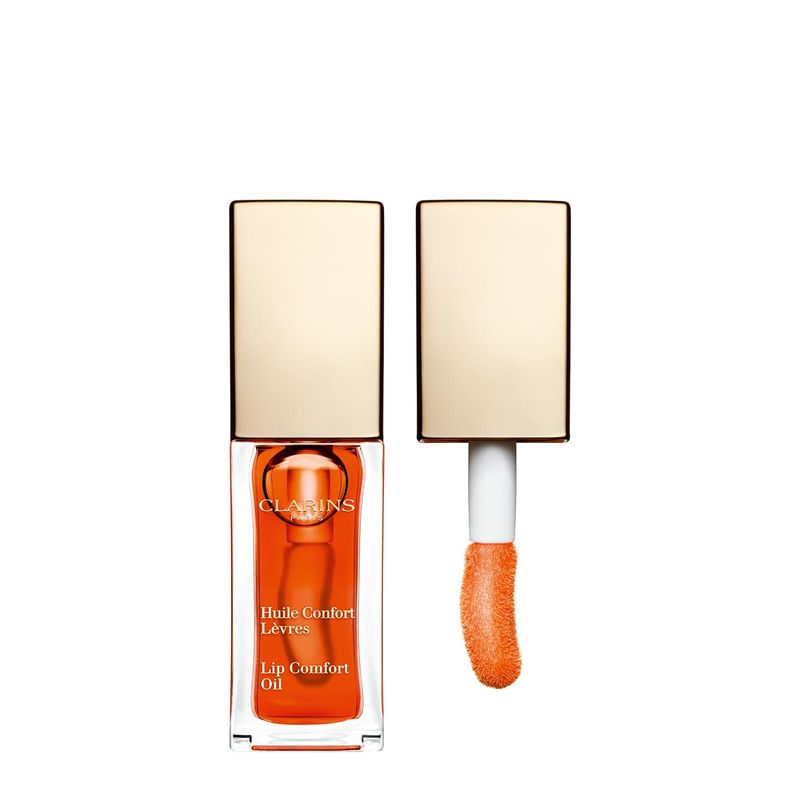 This nourishing lip oil is enriched with a trio of plant oils—organic sweetbriar rose oil, organic jojoba oil, hazelnut oil—and helps to plump lips while providing a protective shield of high-shining colour. The conditioning oil texture glides smoothly over lips with a light, non-sticky feel that delivers a cushioned effect.It is available in eight sheer shades—including five pH-reactive shades for a custom naturally enhanced lip look, all on your own. The range also includes one (honey -01) that can be used as an overnight sleep mask.
Buy it here
8. e.l.f. Cosmetics Lip Plumping Gloss
This gloss helps plump lips with intense hydration and its ingredient list includes menthol which provides a cooling and soothing sensation as it volumises. Enriched with vitamin E and coconut oil it also nourishes and hydrates the lips for a soft, supple feel. It is free from phthalates, parabens and harmful chemicals and is like also e.l.f products, this too is vegan and cruelty-free.
Buy it here
 
---
Photo: Shutterstock; Featured brands