Up until 2020-2021, petroleum jelly was the trusted lip balm for most of us that ensured plump smooth lips in all seasons. In extreme winters, we would turn to the tried and tested desi kitchen hack of dabbing a little ghee onto our chapped lips. 
Come 2020, with most of us staying indoors and barely-there makeup routines becoming de riguer, lip balms have become a mainstay and a part of our beauty rituals. Moving over their hydrating and nourishing properties, we wanted a lot more out of every twist and dab, thus elevating the humble skincare basic to a must-have luxury that is now indispensable. With lipstick sales down in the pandemic, brands are offering a lot more options in the lip balm category with benefits ranging from fine line reduction, de-pigmentation, vegan and organic options, and even a rich colour payoff to round off the glam side of things. No longer just available in boring white tubes, lip balms are making glamorous appearances as luscious balms in cutesie cases and even luxurious lip oils.
"Lip balms vary in the way in which they are dispensed. Traditionally we have always used petroleum jelly, but it's changed into many formats such as creams, oils, gels, and they are even integrated into lipsticks and lip colours. Petroleum jelly or beeswax are commonly used bases. Then you also have shea butter, coconut butter, or coconut oil and luxury oil treatments," says Dr Rashmi Shetty, celebrity dermatologist and founder of Ra Skin and Aesthetics in Mumbai and Reva Health & Skin, Hyderabad. There are many reasons why your lips could go dry and dark.  
What's causing dry, chapped lips?
"Skin conditions such as eczema and psoriasis, or allergies are some of them. Nutritional and hormonal imbalances (such as thyroid issues), and even fungal issues can lead to dry and dark lips," explains Dr Shetty.  Like moisturisers, lip balms too can be hydrating balms that seal hydration. Lip balms made with natural fats and butter, and ingredients like ceramides are great to repair your skin's barrier, especially if you have cuts. 
Another reason why your lips could be getting dry is also that you are applying too much lip balm. This means that you are also constantly licking off the lip balm and making your lips drier. "With so much available today, cream, butter and oil would be better options than petroleum jelly because it seals the moisture. So, when you have dry lips, [instead of hydrating] it can cut off the hydration from the ambient room and harm instead," says Dr Shetty. Parabens are another ingredient that you should avoid in lip balms. Just like exposure to the harsh sun can harm your skin and cause pigmentation and fine lines, this can happen with your lips too. "Lip care is as essential as skincare. Being equally exposed to sun damage, lip pigmentation/tanning is real," says Megha Asher, co-founder of skincare brand Juicy Chemistry. You could also look for balms with SPF in them. For a more even coverage and colour application, dab a little lip balm on your lips before applying your lipstick.
Top 10 picks for luscious lips
1. Forest Essentials Madhu Rasa Tinted Lip Serums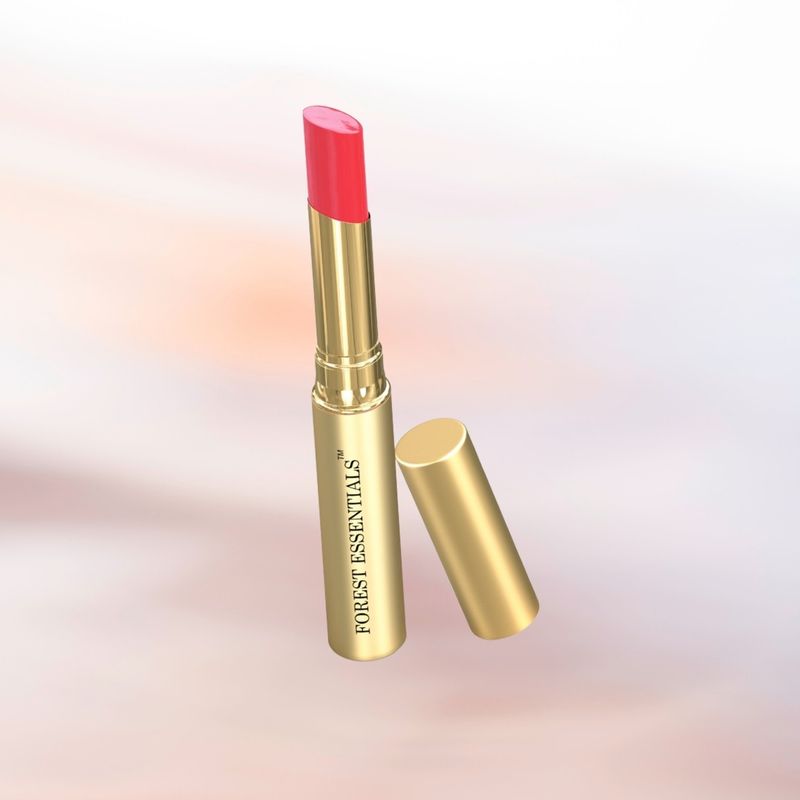 These sheer tinted lip balms don't just create a barrier to lock in the moisture with ghee, shea and cocoa butter and organic beeswax, but it also contains humectant serum why hydrates your lips. They come in four different options including coconut-kesar, and misri-cardamom. 
2. Blood Orange & Rosehip Lip Balm by Juicy Chemistry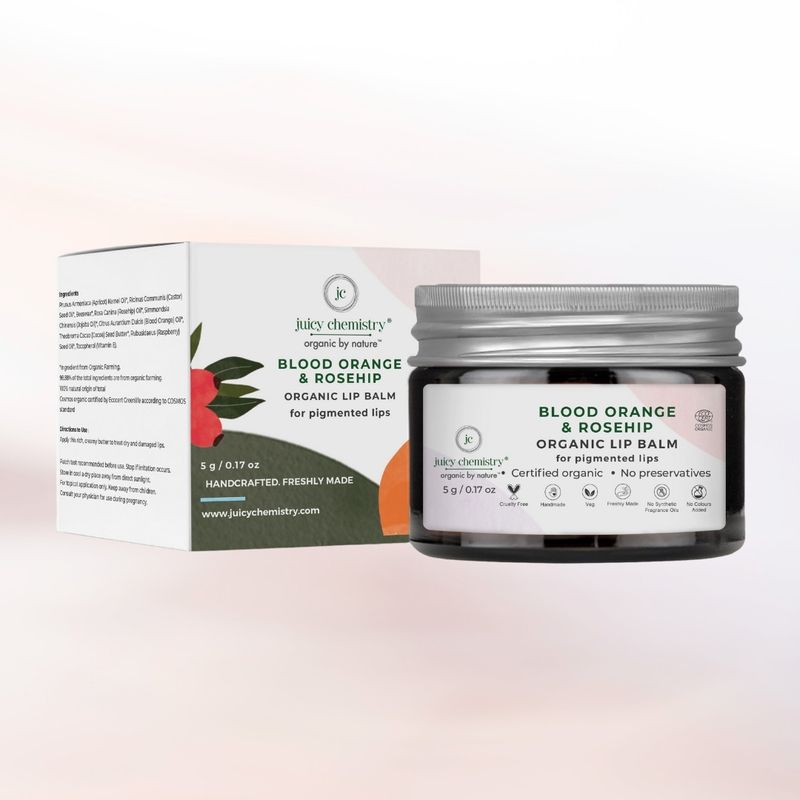 This certified-organic lip balm is rich in antioxidants and fatty acids to help reduce pigmentation. Other variants include Tuscany Lemon & Green Tea Lip Balm where the ingredients work as a natural sunscreen; and Damask Rose & Fig Lip Balm.
3. Plum Candy Melts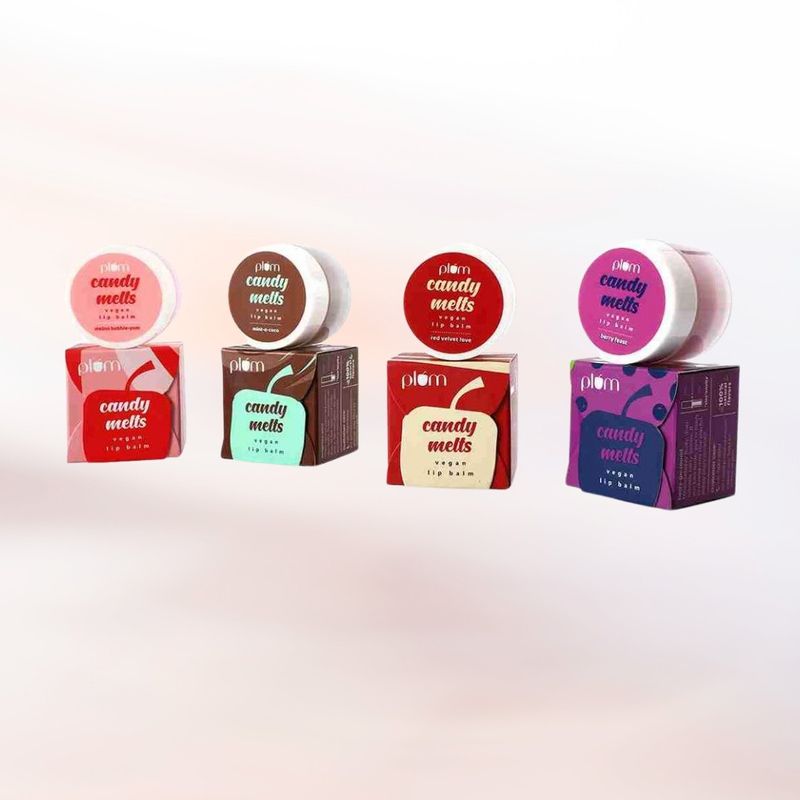 These vegan lip balms are made with carrot seed oil which is supposed to provide natural UV protection and also uses carnauba wax, a vegan alternative to beeswax. It comes in four tinted flavours— Melon Bubble-yum; Mint-o-Coco; Berry Feast and Red Velvet Love.
4. Extra Virgin Coconut Oil by The Tribe Concepts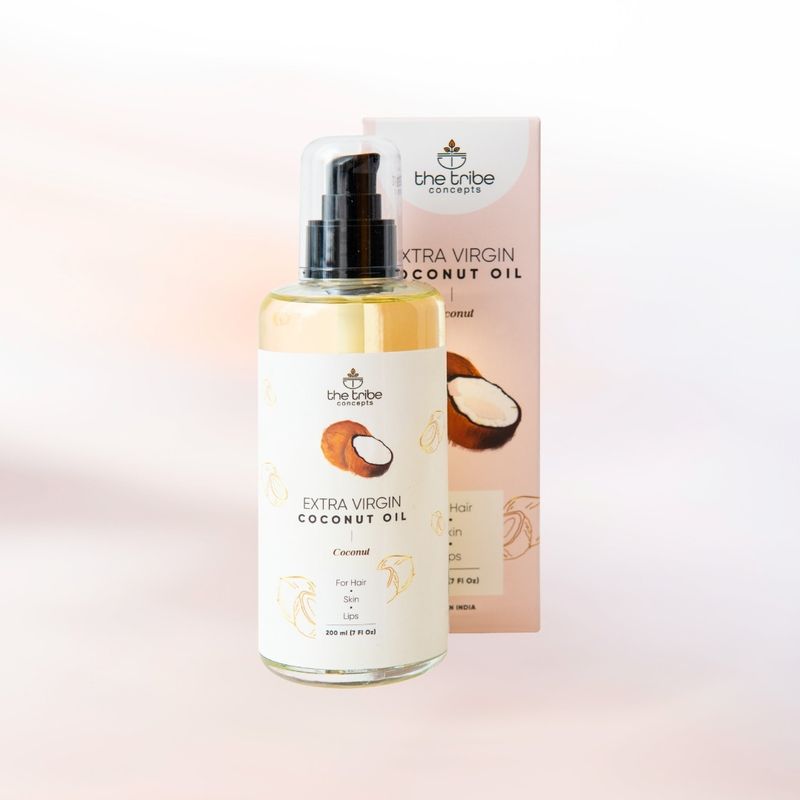 f you don't like to see a long list of ingredients on the label, try this cold-pressed natural oil that is pure enough to eat. Not only can you use this multitasking product as a lip balm, but you can also use it for oil pulling and for a body massage. 
5. Overnight Lip Mask by Ethiko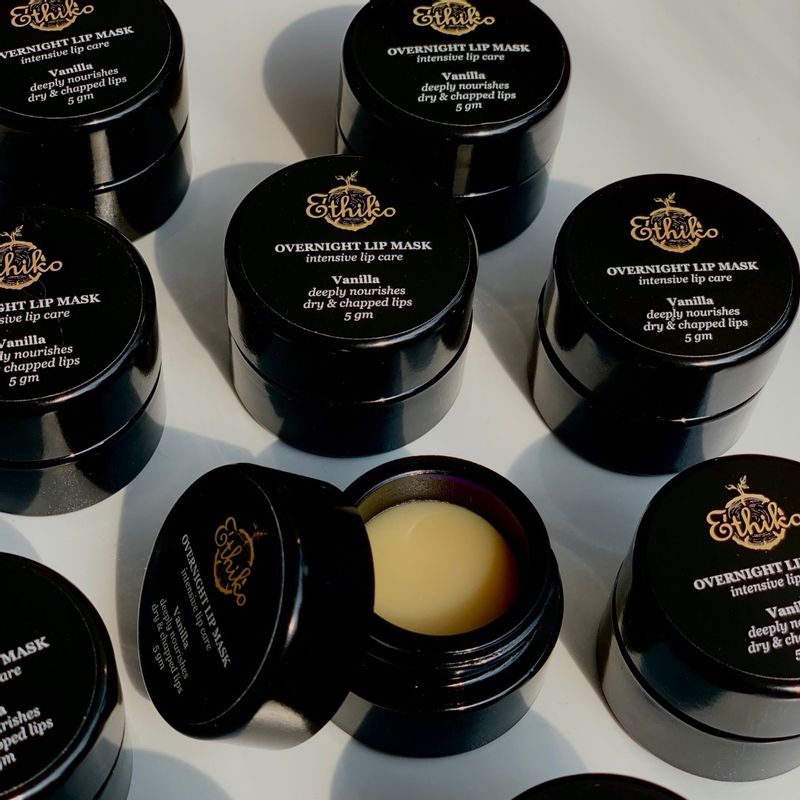 This clean beauty brand contains no harmful ingredients such as parabens or chemical fragrances. Their Overnight Lip Mask has nourishing ingredients like almond oil, organic cocoa butter and Vitamin E to reduce pigmentation and soothe dry lips.
6. Huda Beauty Diamond Lip Balm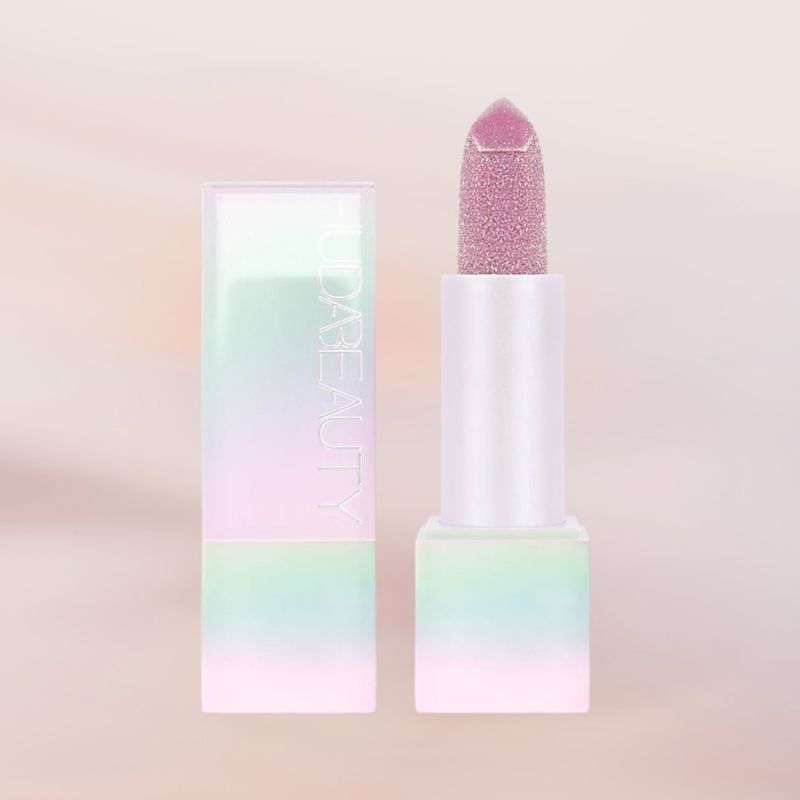 It's tinted, it's sparkly and it's buttery. This lip balm is made with mango butter and coconut oil, which together hydrate the lips first and then create a natural shiny shield that locks in the moisture on your sparkly lips.
7. Glamglow Poutmud Wet Lip Balm Treatment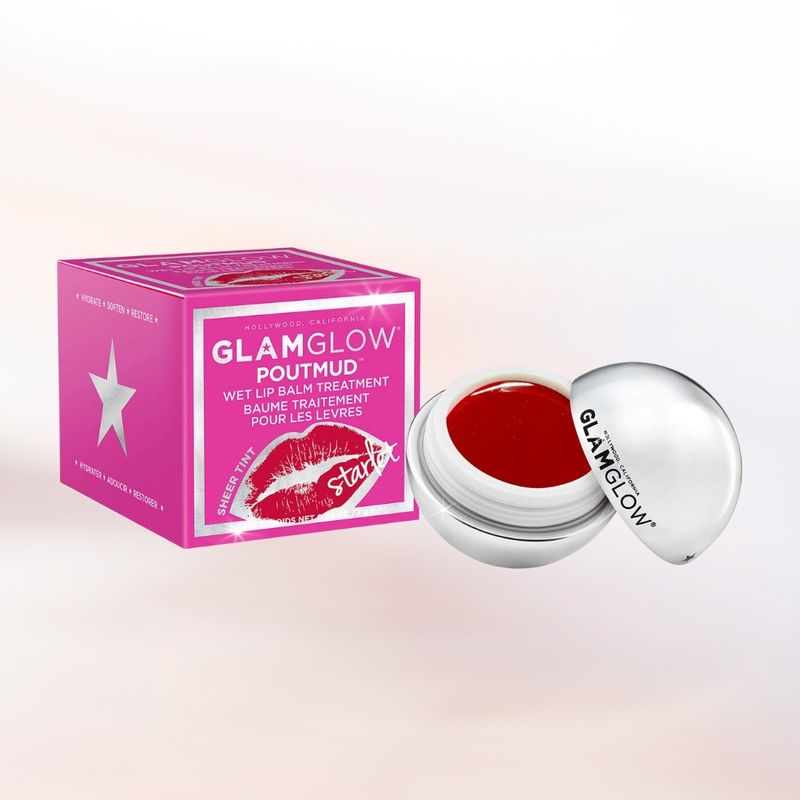 This unique product has no Parabens, Sulfates and Phthalates. What it does contain is the goodness of probiotic kombucha extract which can help rebuild your skin's natural barrier, and nourishing oils and butter such as sweet almond oil, cocoa butter, murumuru butter, shea butter, tamanu oil and babassu oil. It also gives a minty finish.
8. Clarins Lip Comfort Oil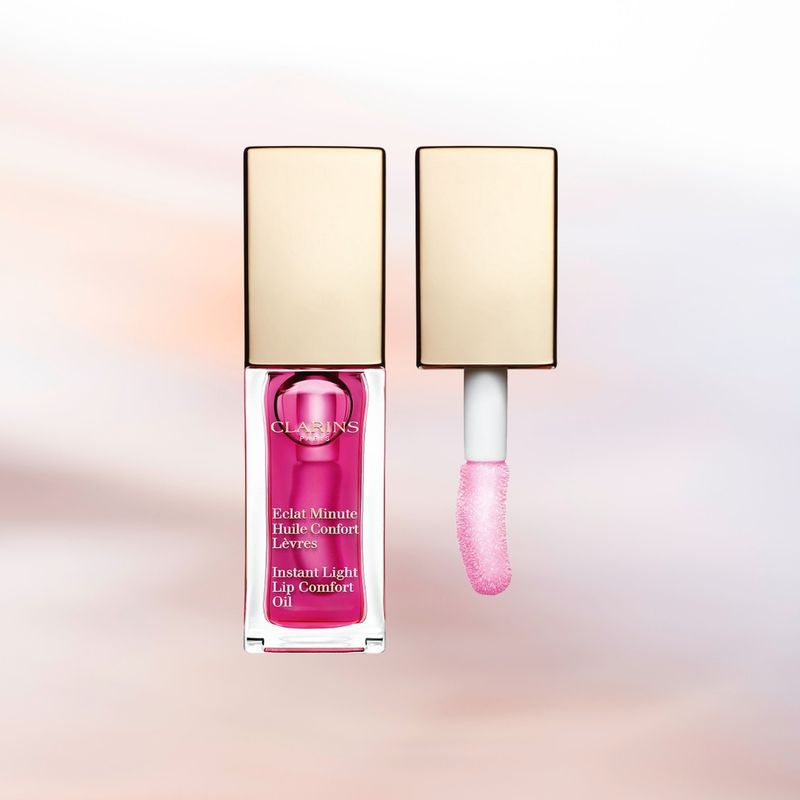 This is designed to be a luxurious lip treatment that also has a non-greasy finish. It has a gel texture but is made with nourishing oils of mirabelle plum, jojoba and hazelnut. And raspberry injects a dose of antioxidants. 
9. Clinique Moisture Surge Lip Hydro-Plump Treatment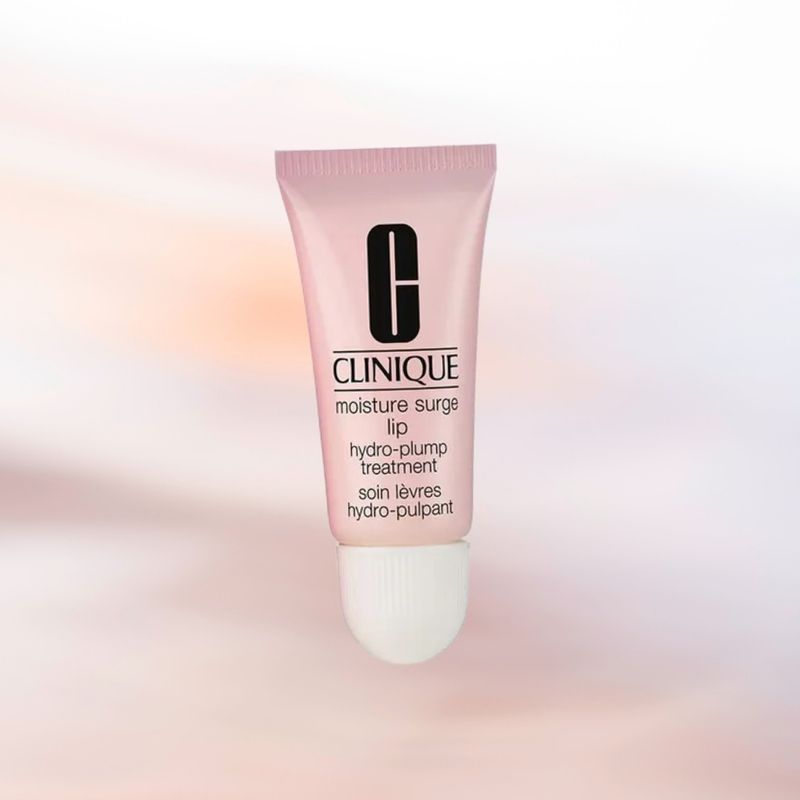 If you love to create a daily soft, dewy look; this lip balm promises to give longer hydration to leave you with plump lips.
10. Just Herbs Coorgi Coffee Lip Smoothening Salve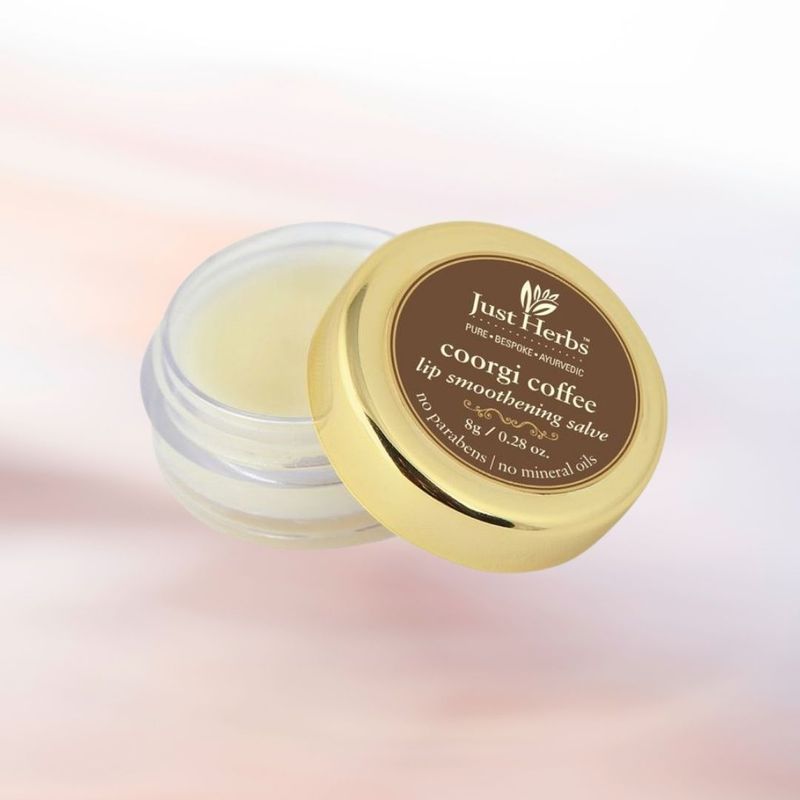 This delicious lip salve is rich in natural oils such as avocado oil, shea butter, sweet almond oil and even coconut oil. The salve has no parabens and boasts of antioxidant properties of coffee, which is sourced from the hills of Coorg.
 
---
Photo: Shutterstock