Come winter or summer, chapped lips have become a seasonless woe with masks becoming a permanent fixture on the face. If you've tried all the au courant lips balms, scrubs and masks and are still biting your lip skin off, here's some expert advice to keep flaky skin at bay. Celebrity dermatologist Dr Apratim Goel, celebrity makeup artiste, Vishakha Singh, Aishwarya Sawarna – founder of homegrown beauty brand, Global Beauty Secrets – and brand strategist and communications head at WOW Skin Science, Komal Anand give us a peak into their personal favourite home remedies for chapped lips. 
Read for the perfect pucker? 
Care with coconut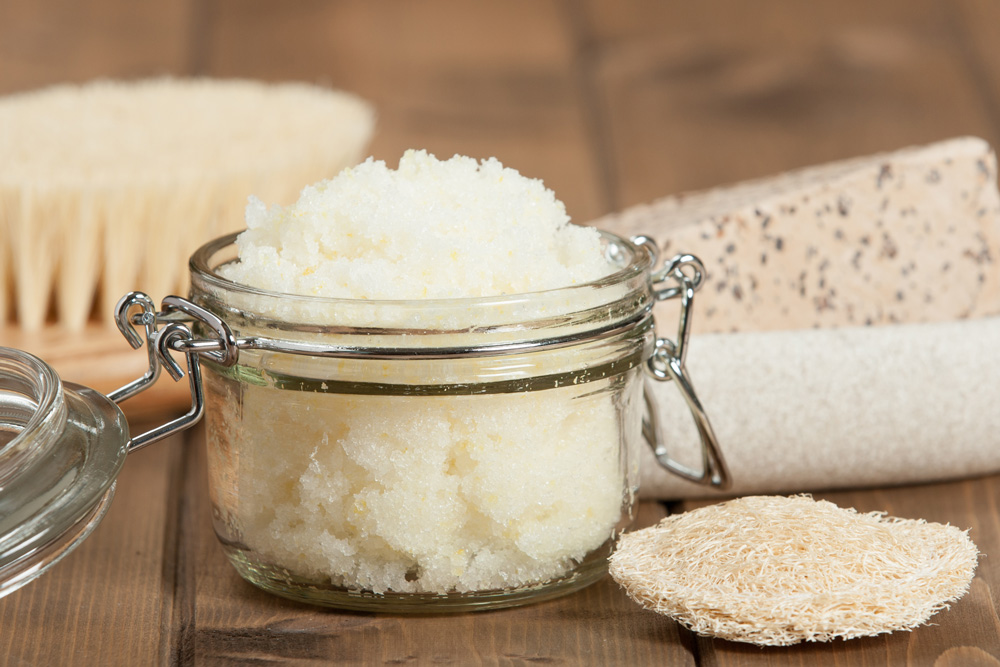 Coconut oil is rich in fatty acids that has an emollient effect on dry skin and helps to repair broken skin and soothe dryness. Ground sugar, on the other hand, is a natural exfoliator, while rice powder not only exfoliates the skin, but also has anti-aging properties that smoothen fine lines around the mouth. 
DIY Hack: To smoothen chapped lips, mix ground sugar or rice powder with 5 to 10 drops of coconut oil. Gently rub this mixture on your lips in a circular motion, focusing on the dry areas. This will slough off the dead skin on your lips. Use a warm, moist face cloth or towel to wipe away the sugar and dead skin. This leaves your dry lips smooth and moisturised.
The goodness of green tea
If your lips are dry, red, peeling and burning then treat it with soothing green tea and protect the thin skin of your lips with its hydrating and antioxidant power. Green tea helps to replenish the lost moisture of your lips and calm the burning and redness. Green tea is loaded with antioxidants and natural hydrators which protect and repair dry skin.
DIY Hack: Soak a green tea bag in warm water and apply it on your lips. Dab your mouth with it and then hold it there for a few minutes. A truly quick fix for them chapped lips!
As great as ghee 
Ghee contains essential fatty acids that helps condition and nourish dry and chapped skin. Hence, several homegrown brands that are based on Ayurvedic traditions and practices have started incorporating ghee in their lip balms. While wearing ghee for the entire day might be a task due to its peculiar smell, you can apply ghee overnight for best results. Exfoliating your lips should be included in your beauty regime to prevent excessive dryness and peeling of lips. 
DIY Hack: Combine peppermint and ghee to form a smooth paste. Ghee moisturises and peppermint helps to add plumpness to your pout.
Make your own malai
Indians are not new to the vast benefits of malai and most of us, have grown up seeing our mothers skim off the top of a milk layer and apply it on their skin. Given its moisturizing properties, malai is also great for the lips during the winter and summer season. 
DIY Hack: For chapped lips, make a malai mask using fresh cream from boiled milk and apply the mask on your lips before sleeping. Leave it on overnight so you can wake up to supple and moisturised lips.
For a rosy, red smile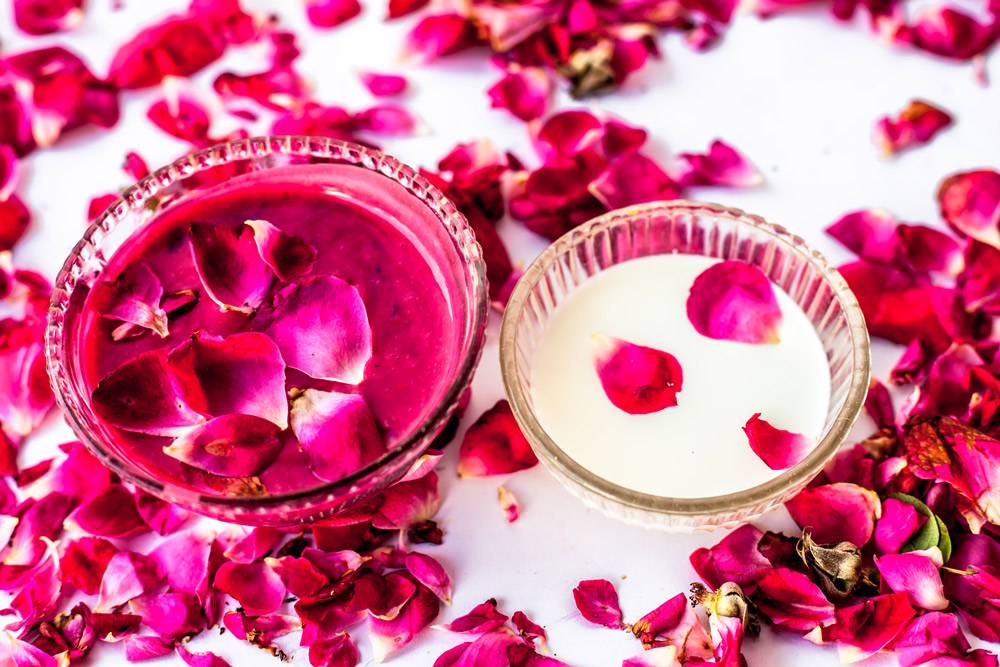 The benefits of rose in skincare are legendary. From adding a dewy glow to calming your skin down in the hot summers, rose acts as a great toning agent. Opt for rose water or rose oil to heal and moisturise dry, chapped lips.
DIY Hack: Combine rose petals and raw milk to form a mixture and gently apply it on your lips, once a day. This will help deter the dryness as the rose petals help soothe your skin and lactic acid helps hydrate them. Spend a couple of minutes exfoliating your lips so they can stay nourished. 
Olive your pout!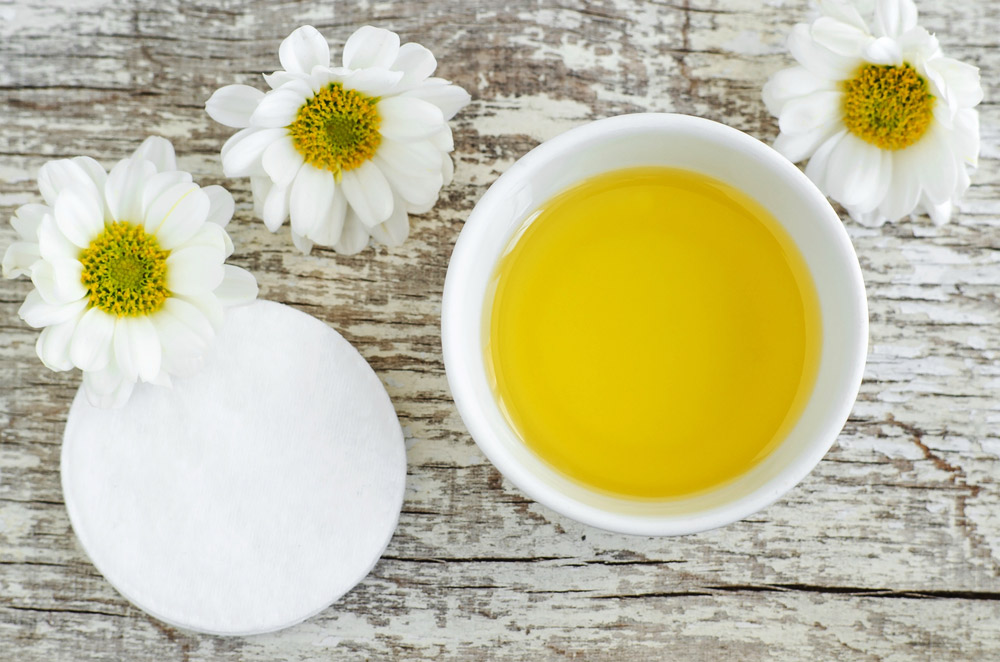 Mix one teaspoon of sugar, a few drops of olive oil and honey in a bowl, making sure that the sugar doesn't dissolve completely in the honey. Apply the mix on your lips and scrub it over gently, just the way you would exfoliate your skin to remove the dead cells. This combination is perfect for your pout because sugar and honey together have a good AHA lightening effect, whereas olive oil acts as a moisturiser and emollient.
Strawberry kiss 
Look for fresh strawberries in the winter season and freeze them for later. Strawberry is a great source of Vitamin C, which is an antioxidant, and has lightening effects. 
DIY Hack: Combined with olive oil, which has a hydrating effect on our skin, it makes for a great mix for chapped and cracked lips. Mix together strawberry pulp with olive oil and rub it for five minutes each day. Leave it on for one hour for perfectly pretty lips.
Photo: Shutterstock