A cactus like plant cultivated in the dry and hot climate of the subtropical regions, aloe vera is known to heal many skin conditions such as, acne, rash, burns, irritation. Not just the skin, it is applied to hair as well, for its anti-dandruff properties. With time, the demand for this ingredient has increased so much that not only have people started growing aloe vera at home, but many high-end beauty brands have also come up with aloe vera infused bath and beauty products.  
We have shortlisted five such brands that you can check out for their aloe vera skincare range of products.
1. Ayouthveda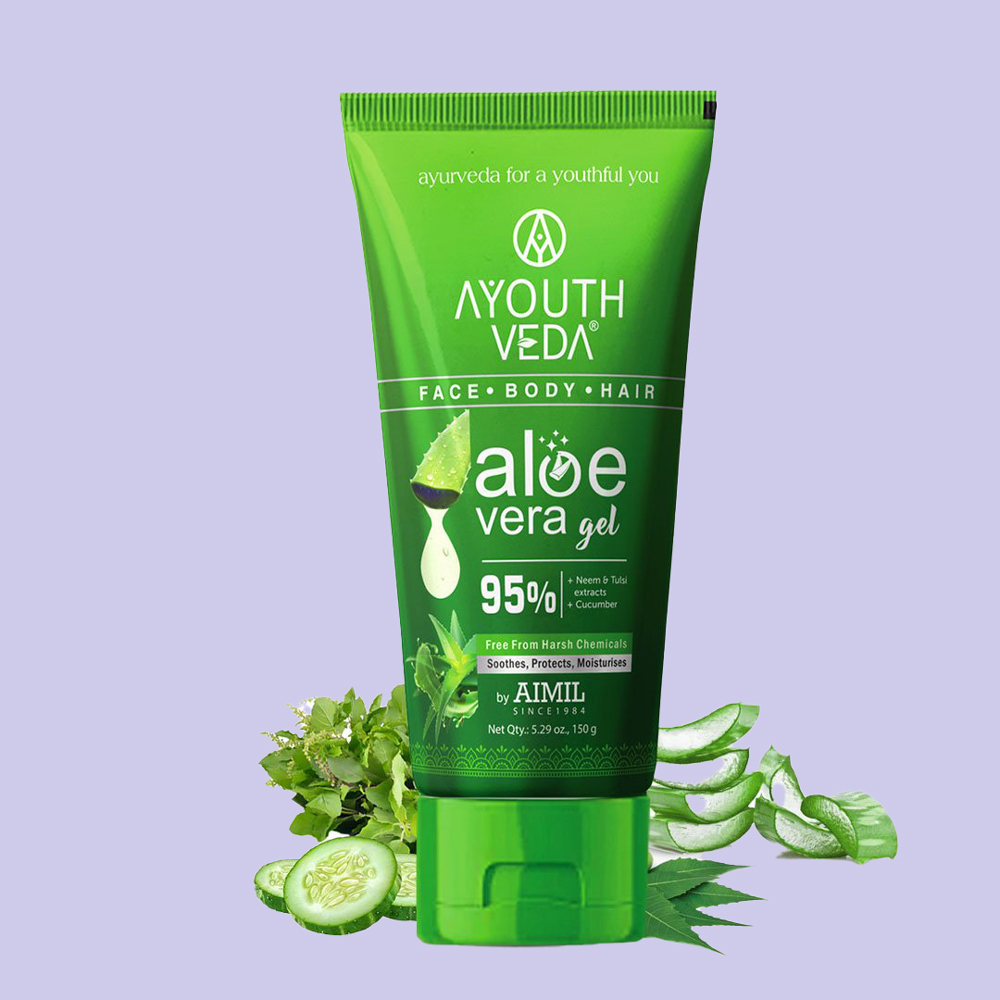 Ayouthveda Aloe Vera Gel is a hydrating blend of 95 per cent pure aloe vera enriched with nourishing extracts of tulsi and neem that instantly boost skin hydration and revive dehydrated cells. A lightweight and non-sticky formula, the gel gets easily absorbed in the skin giving it an instant glow. Its cucumber essence replenishes skin moisture, leaving it healthy and radiant. The brand further claims its products are free of chemicals such as, parabens, silicones, sulphates and petroleum.  
2. Good Vibes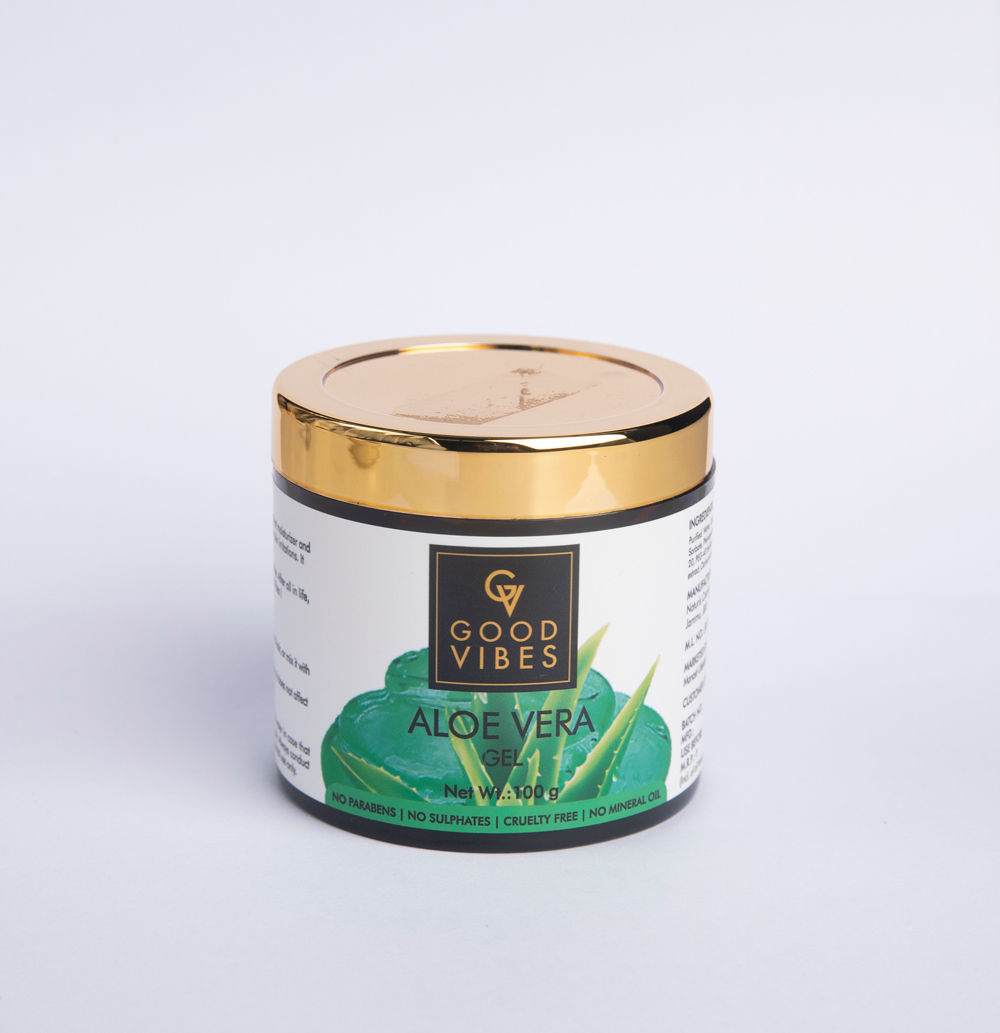 Good Vibes Nourishing Multipurpose Aloe Vera Gel is free from mineral oil, parabens and sulphates. When applied to the skin, it helps soothe sunburns and prevents acne. It also fights signs of ageing and reduces skin damage. Not only is it a moisturiser apt for deep nourishing of the skin, but can also be applied to the hair and scalp, as it helps fight dandruff, promotes hair growth, deeply nourishes and conditions the scalp.
3. Indya Skin Care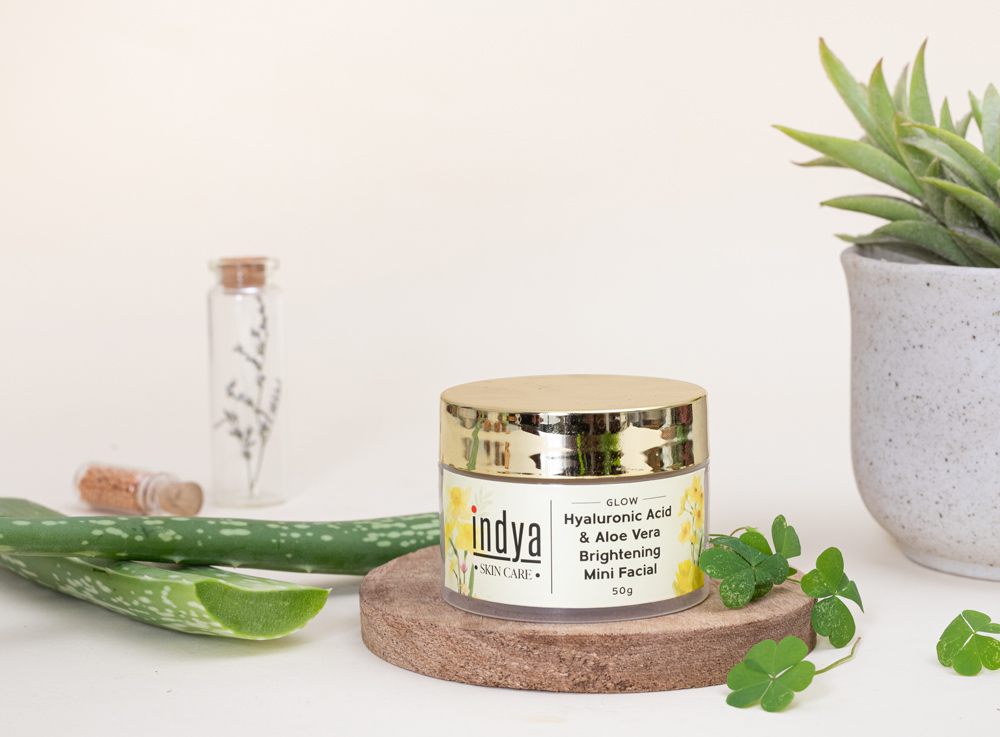 Treat yourself to a nourishing mini facial that repairs and brightens your skin with Indya Skin Care's Hyaluronic Acid & Aloe Vera Brightening Mini Facial. While the aloe vera scraps dead skin cells and unclogs pores to reveal brighter, even skin; the hyaluronic acid replenishes the skin by attracting and holding in moisture to leave it radiant and glowing. Another product worth trying is its Apple Cider & Aloe Vera Hydrating Face Wash, which is infused with the antioxidant, moisturising properties of aloe vera, and pH balancing apple cider vinegar.
4. Clinique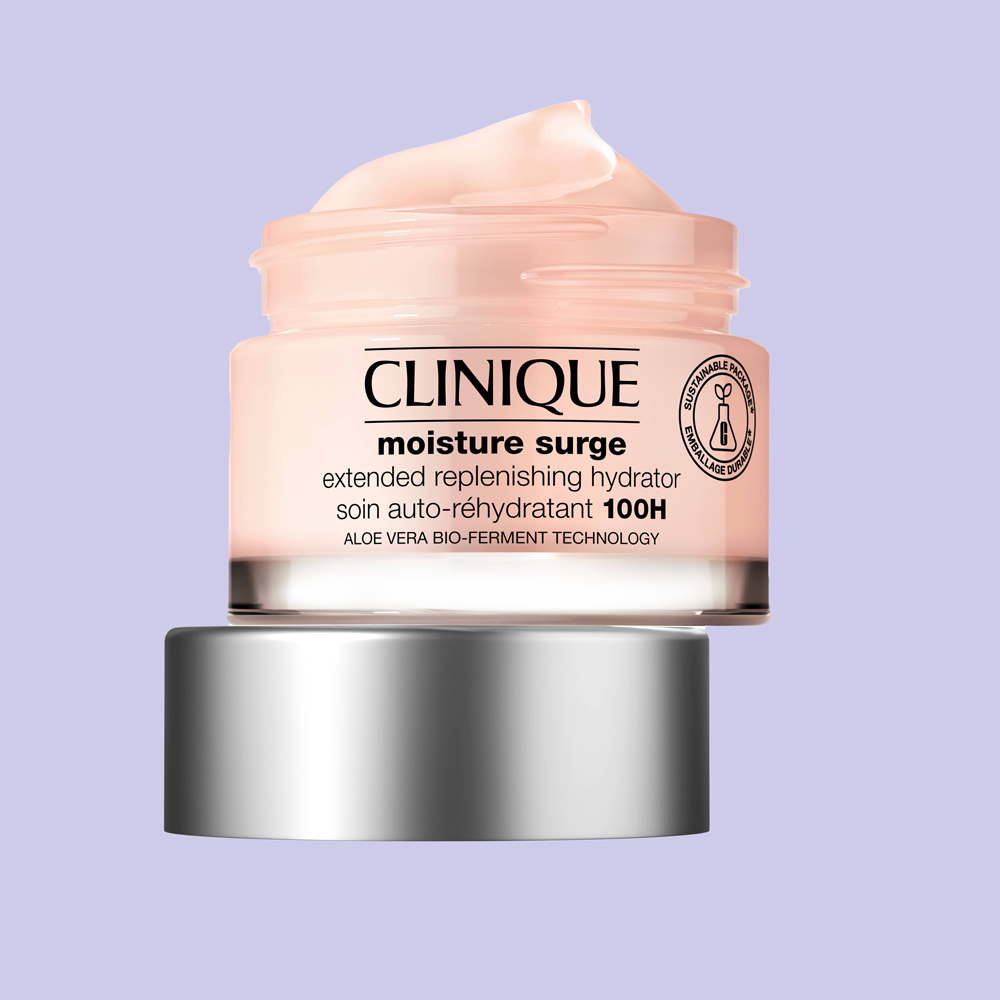 Its gel-cream hydrator with its auto replenishing technology, goes 10 layers deep into the skin, and provides 100 hours of hydration. Its aloe vera Bio Ferment is created using sourced and certified organic aloe extract powder, lactobacillus, and activated aloe water. Its unique fermentation process transforms these into a nutrient rich bioavailable ingredient that is absorbed by the skin. While the aloe extract powder, rich in polysaccharides acts as food source during the fermentation process, lactobacillus, which is a probiotic yeast feeds on the aloe extract, and bio converts it during the fermentation process; the activated aloe water is used to brew and grow the Aloe Vera Bio Ferment.  
5. Oriental Botanics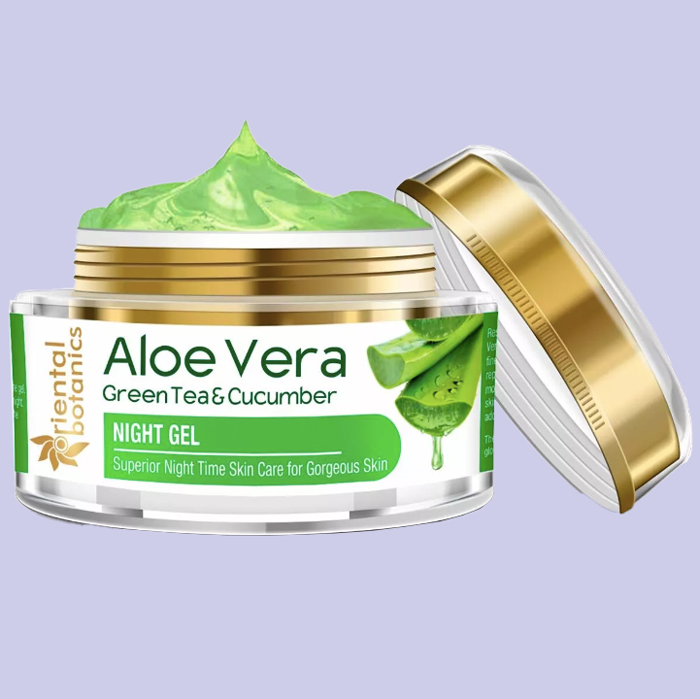 India's premium homegrown brand, Oriental Botanics, has come up with a range of products with aloe vera, green tea and cucumber properties, such as, shower gel, face toner, night gel, peel off mask, and hydrating face wash. The botanical ingredients rich in bioactive compounds help in diminishing imperfections caused by exposure to pollution, the active ingredients in serums and moisturisers easily penetrate through the skin, the skin-brightening effect of the mask helps fade the hyperpigmented spots and patches, and the moisture mantle in facewash helps minimise daily skin damage.   
Photo: Shutterstock