'Tis the season of flaunting your cutest winter fits. Summer dresses might have been a thing, but nailing those boots-and-sweaters combos is in. In the end, styling your winter fashion outfits can make or break your confidence. A mismatched combo could make you feel like a grandma, but the right winter footwear could bring out the queen that you are. So needless to say, leave no stone unturned when hunting for winter shoes for women. Here is some winter footwear you need to pair with your winter fashion outfits.
Why do you need winter footwear?
If the temperatures in your city drop lower than 15 degrees, winter footwear will keep you warm. Since your feet are the farthest away from your heart, they get colder faster. So not only do you need boots to look classy, but also to ensure your body temperature stays regulated.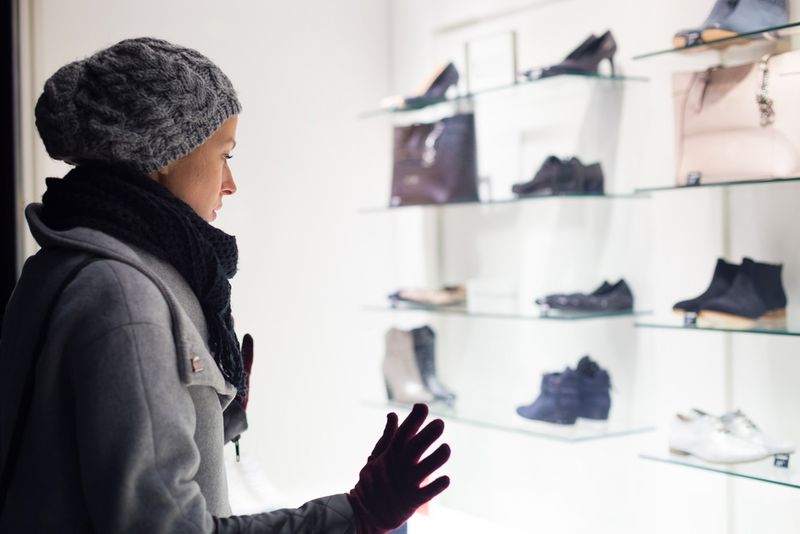 How to choose the best winter footwear?
While there is so much choice available in winter shoes for women, you need to be careful of what you invest in. The climatic conditions (apart from the temperatures), greatly determine how your boots work against the cold. While considering the perfect footwear for winter, keep in mind its resistance to elements like rain or snow.
Types of winter footwear to pair with winter fashion outfits
1. Fuzzy boots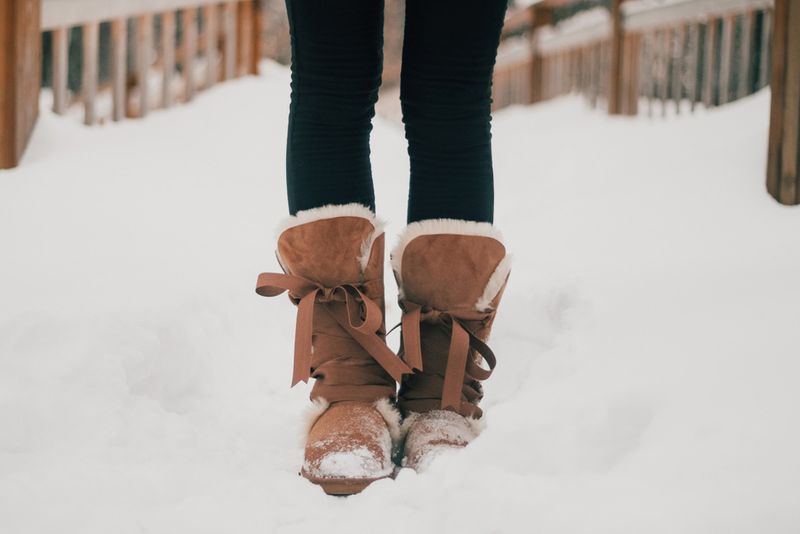 Want to pull off a cute Parisian outfit, but can't find the right footwear for winter? Bérets are out and fuzzy boots are in. Match faux fur-lined or fleece-lined boots with your chic denim and warm sweater. Pull this outfit off in neutral beige tones, shades of brown or fun pastels. If you want to fuse in a mysterious touch, amp up your winter outfit with dark shades and a black overcoat.
2. Thick sneakers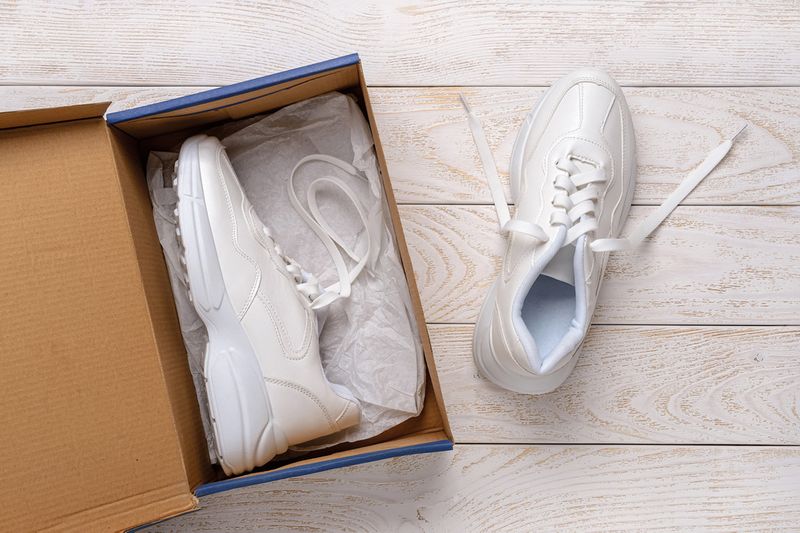 Boots aren't the best option if you want to pull off a casual outfit. Sneakers are the best way to complement your hoodies or sweatshirts. Needless to say, your summer shoes won't survive the cold winters. Instead, opt for thick, bulky sneakers with ankle coverage. They make great footwear for winter. They'll look cool and keep your feet warm. If it gets unbearably cold, pair them with woollen socks for added comfort. Don't forget to accessorise!
3. Thigh-high leather boots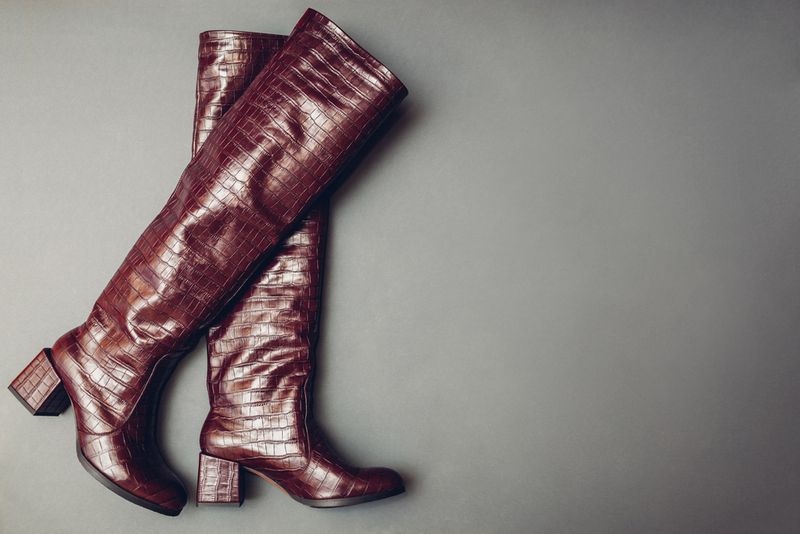 High boots make it to the haute couture of winter fashion. They are sleek and elegant and resonate confidence by just existing. Keep it casual with flat-heeled faux leather boots or bring out that boss-girl look with strapping high heels. While beige and browns are better suited to a workplace outfit, opt for red and black for your winter soirées.
4. Goth boots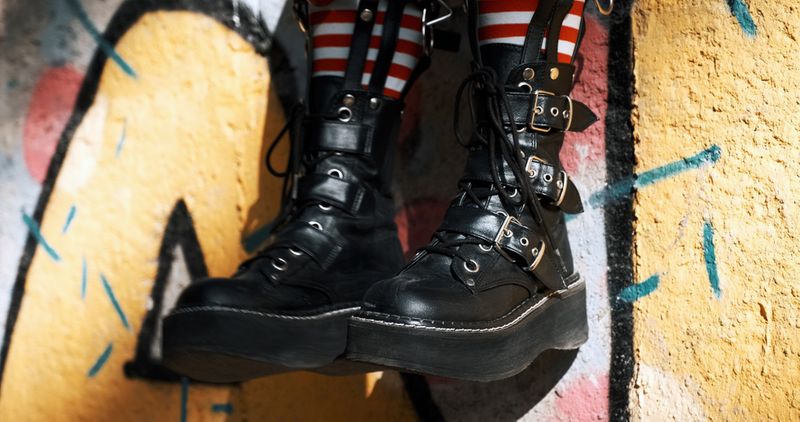 Some girls like to keep it minimal but mysterious. If you are one of those fashionistas, get your hands on combat boots for a goth touch. This footwear for winter is chunky, goes above your ankles, and comes in loud lace-down designs. Pair it with your skirts or dresses, messy hair, and bold lipstick to go 'Wednesday-mode'. You will fall in love with these women's winter boots.
5. Chelsea boots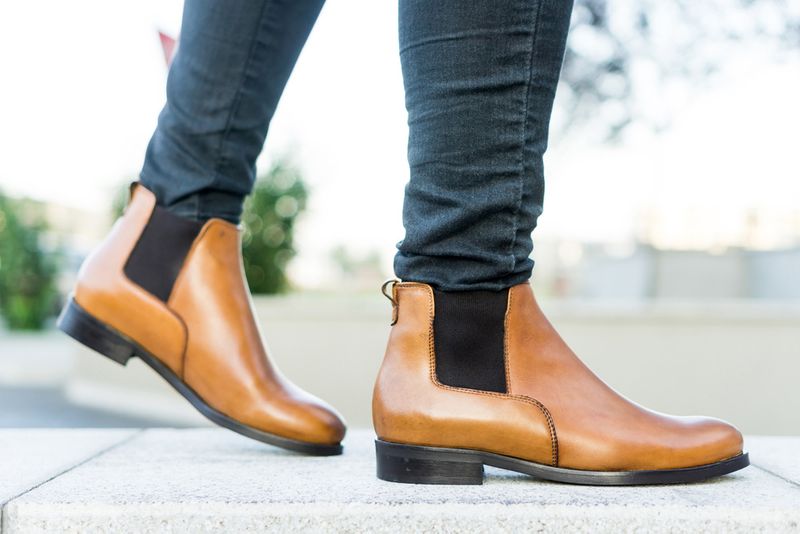 Not all winters are dry. Some come with rainy spells and messy puddles that threaten to ruin your precious footwear. To tackle those unfortunate days, get a pair of Chelsea boots to your wardrobe. They are typically designed in leather, which makes them waterproof. What's more, these are one of the most comfortable things you can get your hands on. Why? Because Chelsea boots don't have laces or things to tighten them up. This means that they need to be designed for a perfect fit. And, they live up to it. Talk about good women's winter boots right? Usually, they adjust to your foot size and structure over time, making them irreplaceable. Lastly, these shoes also come in an insulated version making them ideal footwear for winter.
6. Uggs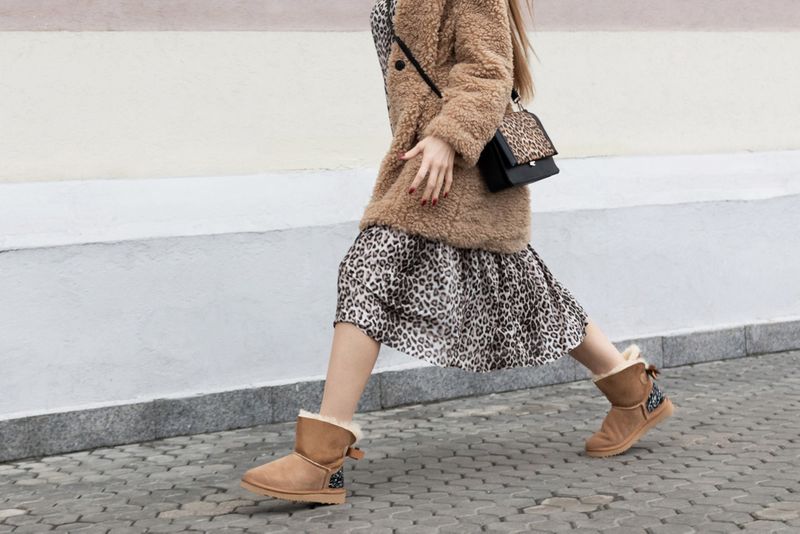 No one says no to Uggs - it's a fact. They are the most comfortable shoes for the winter season made on this planet. The boots have a shearling lining that works as a warm duvet for your feet. That's all you need when looking for winter footwear for ladies. However, they are not waterproof so it's best to save them for cold areas where there isn't rain or snow. The boots need to be protected at all costs because this is one heartbreak you won't survive.
Your shoes for the winter season determine not just your look, but your comfort as well. Finding winter footwear for ladies, especially, can be a difficult task. There are certain types of loafers (for men, there's a different guide to wearing loafer shoes too), mojadis, or ballet flats that look great too. It's best to consider top shoe designers' best tips to help you choose better.
---
Photo: Shutterstock