A perfect respite from the sweltering heat and dry weather, the first showers of monsoon bring in a much-needed sense of relief and joy. While the rains are rather romantic and ideal for you to enjoy a piping hot cup of tea with a plate of pakoras, it is also a time when your home battles a gloomy ambience, wet floors, and some musty smells. Given this scenario, it is imperative that you keep your house dry, bright, and smelling good to ward off those dull grey tones and monsoon blues. An airy, vibrant house is not only hygienic but also exudes a whole lot of positive and cheerful vibes.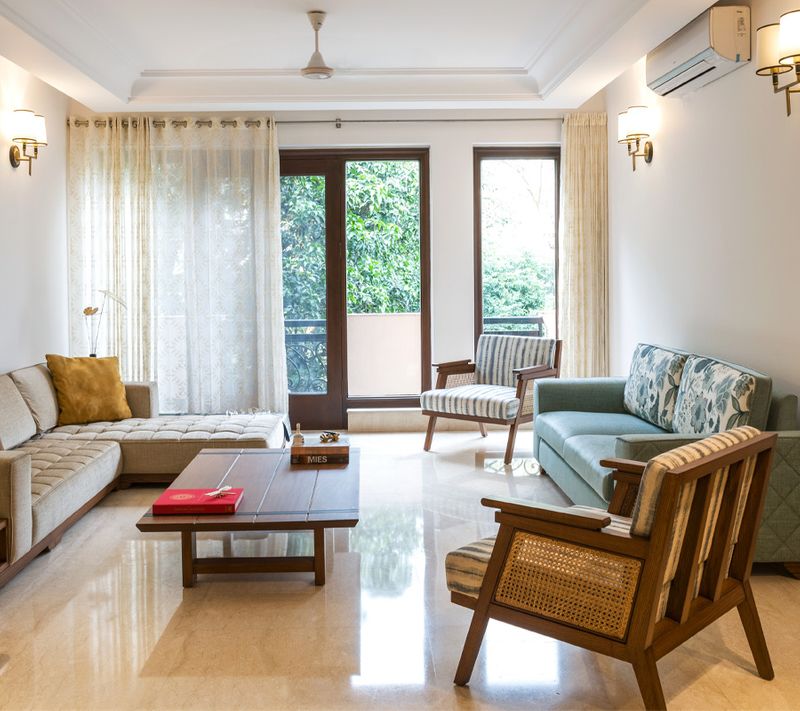 Trap the dirt and dampness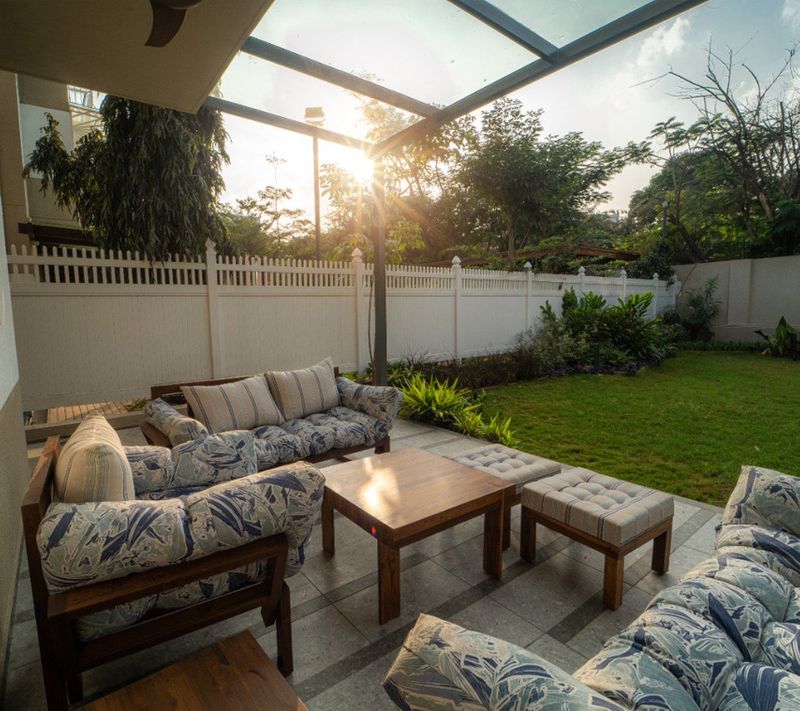 The rainy season is synonymous with wet umbrellas, drenched boots, dirty slippers, and floors replete with mud and dirt. It is key that you make your entryway monsoon friendly by finding ways to keep it clean and dry. "Keeping a clean foyer can be quite a challenge with wet footwear and rainwear; hence it is best to keep a coir mat of your choice at the entry point. It is both functional and aesthetic. Have a large cane basket or a sleek slender vase to store umbrellas. You can even mount a quirky wall hook at the entrance to hang in your drenched coats and caps," says Ipsita Panda, founder, Houzeoum.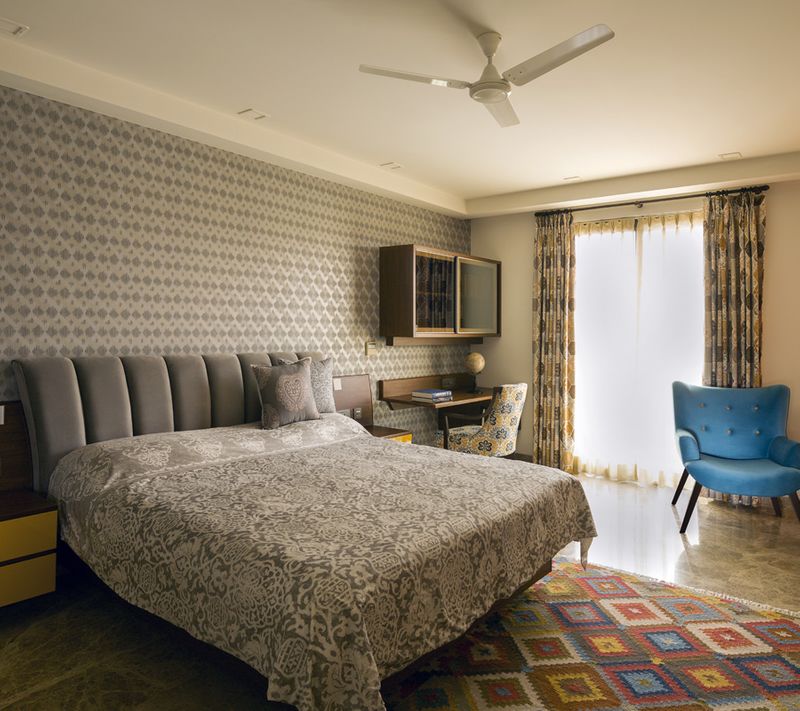 Recycled rubber mats with funky prints and patterns are also a great way to introduce a dash of colour and quirk to your foyer. "Since the humidity during the monsoon months is high, a dehumidifier is an absolute must to keep the indoor air crisp. Apart from umbrella bins, one can add elements such as awnings and driers at the entrances to keep the interiors neat and dry," says Apoorva Shroff, founder of Lyth Design. One can also invest in a chic stand or a unit with shelves where one can leave all the wet items in the bottom shelves. The top shelves can be styled with flowers, candles, and even scented potpourri. Place the unit in a well-ventilated corner where damp items can dry and are handy to pick up while stepping out.
Style cues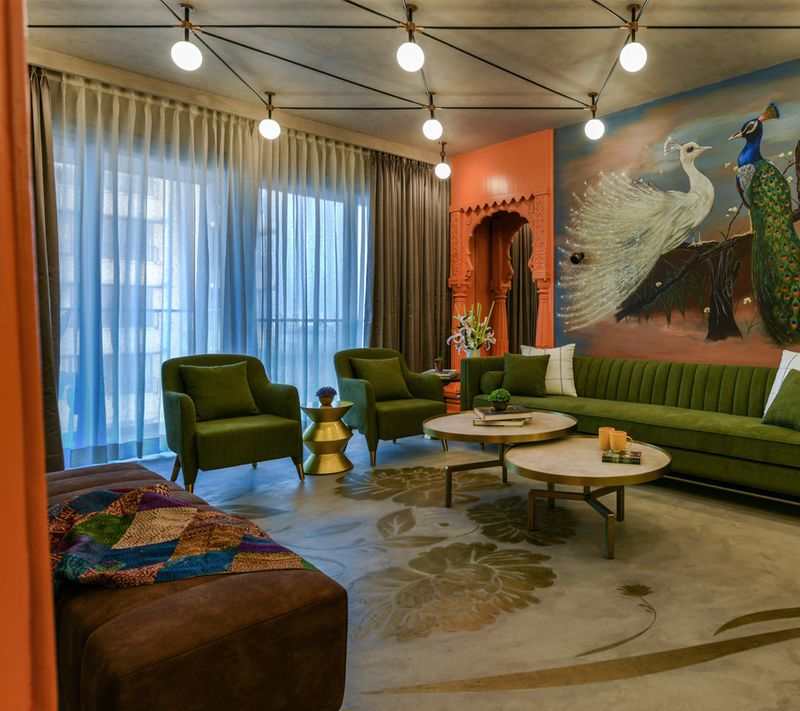 Monsoon is a time to put away those heavy furnishings and go in for something light and breezy. "Avoid thick fabrics like velvets and jacquard and opt for light linens, sheers or lace curtains to allow for sunlight to stream in, keeping your space bright and airy. Swap your greys and blues for peppy hues to resist the dull atmosphere at home," says Rahul Mistri, principal designer at Open Atelier Mumbai. Keep those thick rugs and carpets stashed away to prevent dampness that can lead to a musty odour. Do not forget to keep a freshener with it so that it remains sweet smelling for the next season.
"Bring in fresh fragrances through candles, diffusers, essential oils, and incense sticks. Light up dark corners with soft lights and plants. Invest in suitable table lamps and floor lights to enhance the ambience through mood lighting," suggests Devika Khosla, creative director, The Works Interiors. Woody scents, frankincense as well as patchouli lend in an earthy fragrance. Pair them with lilies, asters, or chrysanthemums as they make for a great combination. "Use a jute rug or an earth-toned dhurrie in various corners to add warmth and texture. Lamps with linen shades diffuse light beautifully, and can be interspersed at different heights in the living room," say the team from KAR Conscious Living.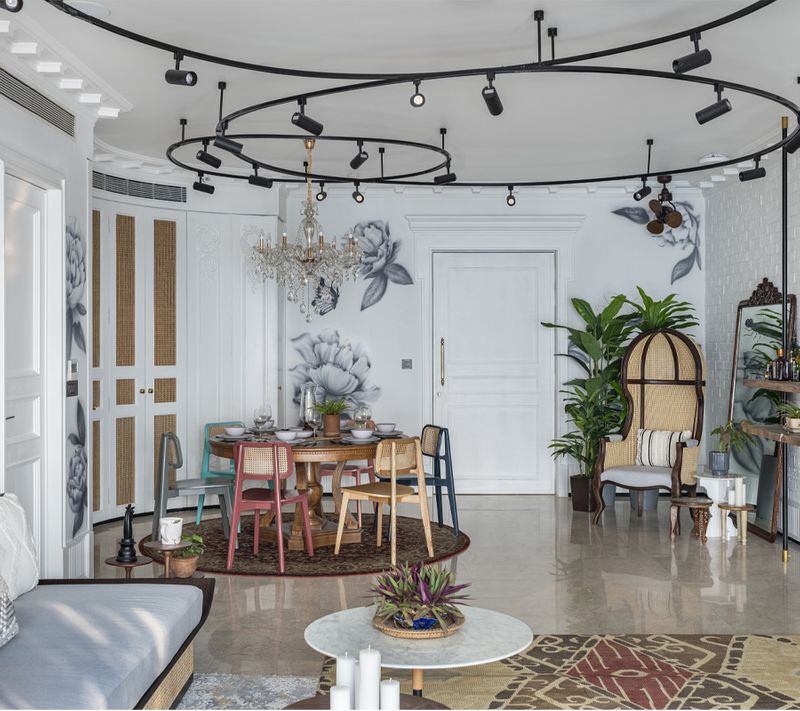 And while decorating for the rainy season, do not underestimate the power of green elements. Indoor plants always help induce invigorating vibes. "Plants bring in an atmosphere of freshness and if you have a balcony, it is an apt time to give it a makeover. Use wooden planter shelves, trellis, and macramé hangers to make your balcony look spacious and bright. You can also opt for lanterns, wind chimes, and designer-ceiling lights for a picture-perfect balcony," says Jitesh Agarwal, CEO of WallMantra. Invest in good quality, water-proof outdoor furniture to enjoy the fresh air and breeze in the balcony or covered terrace. "Rattan, treated cane, wicker, or ornamental wrought iron furniture which is resistant to water and UV rays is ideal for balconies and semi outdoor spaces. They are light and easily portable," says Sunali Goenka, Founder and CEO, We Create- "Everything Interiors"
Add in pops of colour using cushions, throw blankets, or even fresh flowers in hues like yellow, terracotta, or olive green. Furnishings with bold prints in the living room and vibrant-coloured sheets instead of whites in the bedroom can add spunk to the entire space.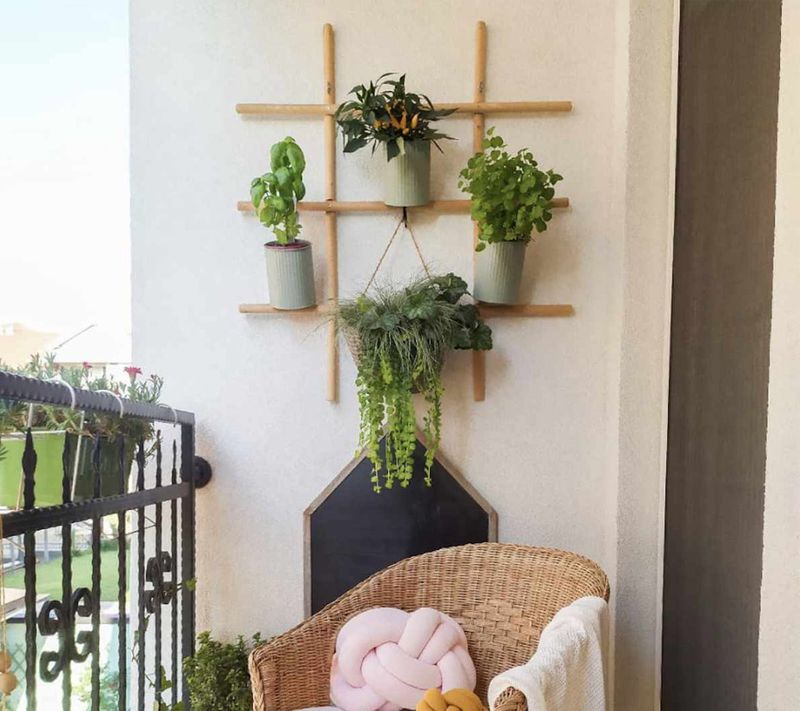 Fixes and repairs
Before the advent of the monsoon, it is key to fix cracks and leaks. Pipes need to be cleaned to prevent water logging. Wires and electric connections should be checked especially if they are in a place where rainwater can potentially seep in. Secure window frames, ensure cracks are filled, and adequate waterproofing is done during the dry season before the actual monsoon sets in. Ensure that your furniture is varnished and any paint jobs are completed before the rains kick in in all their glory. 
---
Photo: Banner image : Prashant Bhat