Vastu Shastra is the science of positioning the five essentials of nature i.e. earth, fire, air, water, and sky inside your house in complete synchronization. Vastu tips for your house can help make the house's vibes better especially if you're just moving in. Some of the most well-known Vastu items that can bring good fortune into your homes include Buddha statues and crystal tortoises among others. They're believed to bring fortuity and harmony in life. In fact, these items can enhance your overall well-being too. 
Here are 12 home decor items you must bring home for better luck and affluence, according to Vastu 
1. Keeping a crystal tortoise is basic Vastu for home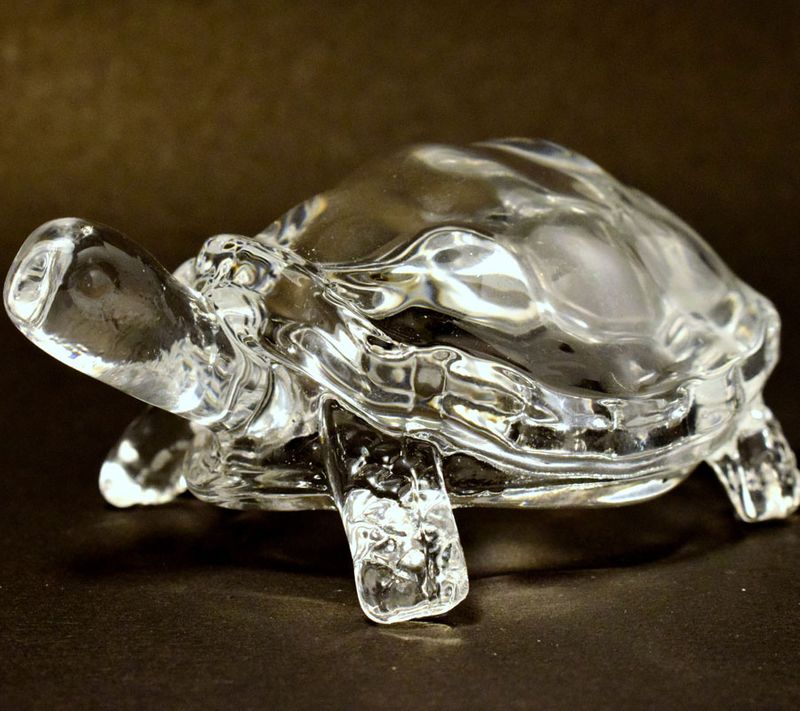 The logic here is that tortoises have a sturdy outer shell that guards our home against external misfortunes. Tortoises evidently have a long life and therefore a massive family. If you happen to find an item where the tortoise is one upon another, it will help in augmenting an upsurge in family, positive living, and better health. Consider this a must-have Vastu shastra item for home. 
2. Crystal shreeyantra
Crystal shreeyantra aids in attaining comfort, prosperity, good fortune, and reputation.  This item is one of the most famous Vastu Shastra items and is commonly used by leaders and businessmen to achieve financial accomplishments and fame. It is advisable to place it in the east so it can face the west direction.
3. Flowers and water
Very simple yet indispensable Vastu duo for peace and luck is flower and water. All you have to do is to take a crystal bowl and add some water in it with rose petals floating in it. In addition to it making for stunning home décor, it also helps in spreading positivity. According to the ideologies of Vastu Shastra for home, it helps in bringing prosperity to the home. 
4. Windchimes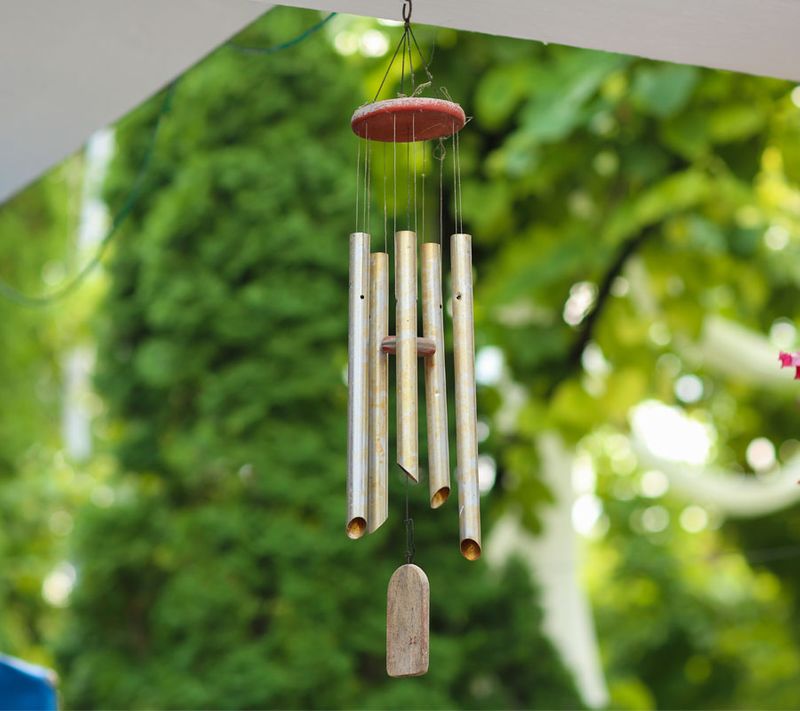 Beauty and positivity is what wind chimes bring to your home. These are also a great source of affluence, peace, and cheerfulness. The right direction for placing metal wind chimes is in the north, the west, and the northwest areas of your home, while wooden ones are perfect for the southeast, east, and south areas. 
5. The laughing Buddha
One of the most important and useful Vastu décor items is the laughing Buddha which is considered as a sign of contentment, wealth, happiness, and happiness. Laughing Buddha figurines are considered propitious and are often found in homes, offices, hotels, and restaurants, for bringing in positive energy and abundance of good luck. If you want a Vastu-approved Buddha idol for a peaceful and serene life, you must opt for a figurine of a laughing Buddha in the deep state of meditation. Doing so will help in managing any strain in your life.
Then the other option is the sitting stance of Buddha, which signifies the steadiness of opinions and peacefulness. The laughing Buddha should always be placed in the east, the direction of the rising sun. It is also said to be the spot that brings in good affluence of the family. If you want to bring happiness and cheerfulness to your home and family, you must place the idol in this direction.
6. Arowana fish statue
Arowana fish is considered as a ruler in the fish kingdom and signifies authority and wealth. It is believed that the Arowana fish figurine is the perfect Vastu décor item for attracting affluence. It can also be used if you are living on rent. 
7. Fish aquarium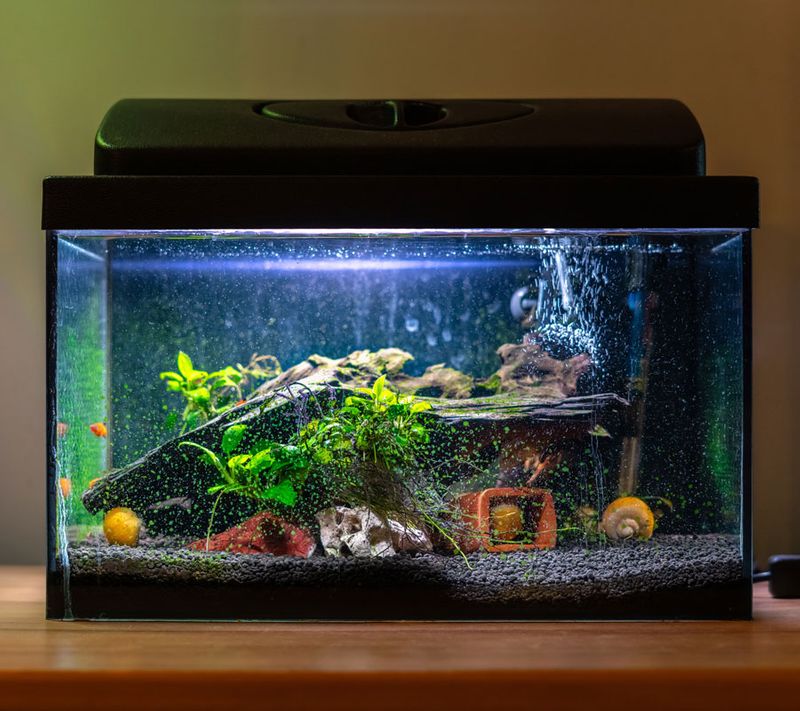 Beautifying your home with aquariums can bring life to your living space. As per Vastu Shastra's ideology, keeping a fish aquarium at home can help fix many doshas (flaws). Many studies also suggest that aquariums tend to lessen tension, high blood-pressure, and stress.
8. Feng Shui elephants with frog
Nothing defines strength like elephants. A wealth frog is also considered a well-known sign of outstanding wealth and luck. When these two fortunate animals are united, they signify steadiness and triumph. This is a must-try Vastu tip for home.
9. Gomti chakra tree
Gomati chakra tree is one of the most significant and crucial Vastu items for your home. It is believed to be the habitat of Goddess Lakshmi. And since it is also similar to Sudarshan Chakra, it is believed to be related to Lord Vishnu. The ideal placement for this item in your home for good fortune and prosperity is in the mandir. To eliminate Vastu doshas, it is advisable to place this tree in the southeast direction or your home or office. You can also keep it in your workspace. 
10. Horseshoe amulet
If you want to offer prayers to Lord Shani and bring home good wealth, then get a horseshoe. You should hang it on the entry of your home. It is believed that evil eyes and evil spirits will never arrive at your doorstep if you have a horseshoe to protect you. 
12. Flowing water fountain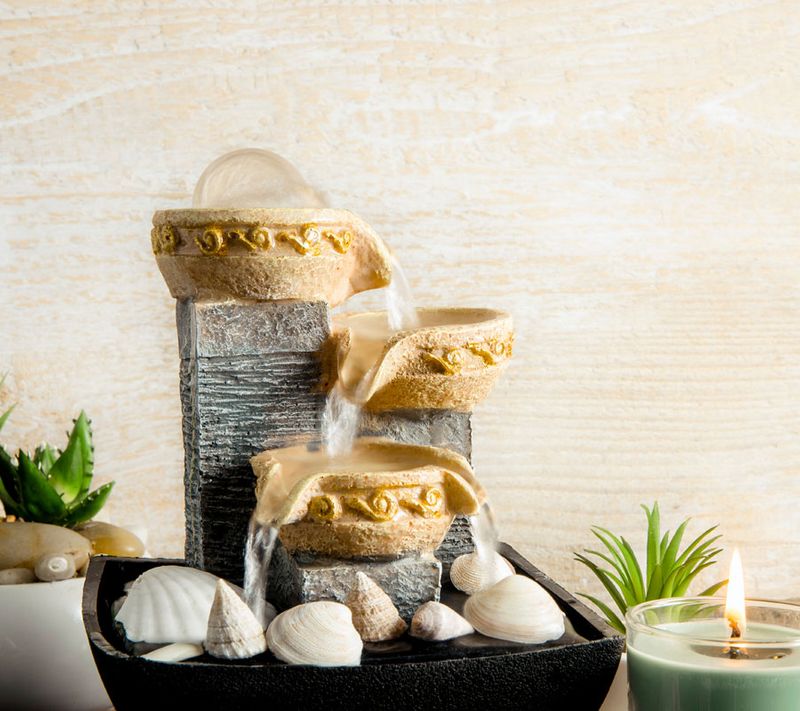 An enclosed fountain is considered very favourable for Vastu Shastra for home. It must be placed in the north, east, or northeast corner of your home. The important thing to consider here is that the water should always be flowing.
13. Spiritual Vastu items
The Divya Mantra Trishakti Yantra Trishul Om Swastika Vastu item will also guard you against evil and will spread heavenly energy in your home. It is believed to be very fortunate and shields the people living in the house from evil.
---
Photo: Shutterstock