The term mirror decor might seem odd to many, especially to those who consider home decor to be confined to just furnishings and wall accents. For all those late bloomers, here we are deciphering an important home décor—mirror decoration.
For years, mirrors have been confined to bedrooms and powder rooms. However, with time, many people are realising the potential this simple piece of decor possesses.
Every well-designed home should have mirrors, not just to check the fitting of a dress or to correct your makeup, but as a décor item that adds life and colour to the house. However, just a plain mirror will not add any character or appeasement. That's why we are listing seven home decor mirror ideas that will help you spruce up your home:
1. Spice it up with plants
Embellishing a mirror with planters is an ingenious décor idea that is yet to be explored by many. However, the few who have explored it would agree that it is a style choice worth trying.
2. Hang it on the gallery wall
Artwork and photos are not the only things that can be placed on a gallery wall. Mirrors, too, can look sleek here. Find a vintage decorative mirror and add it to your gallery wall. It serves as a focal point for the wall decoration.
3. Mirror door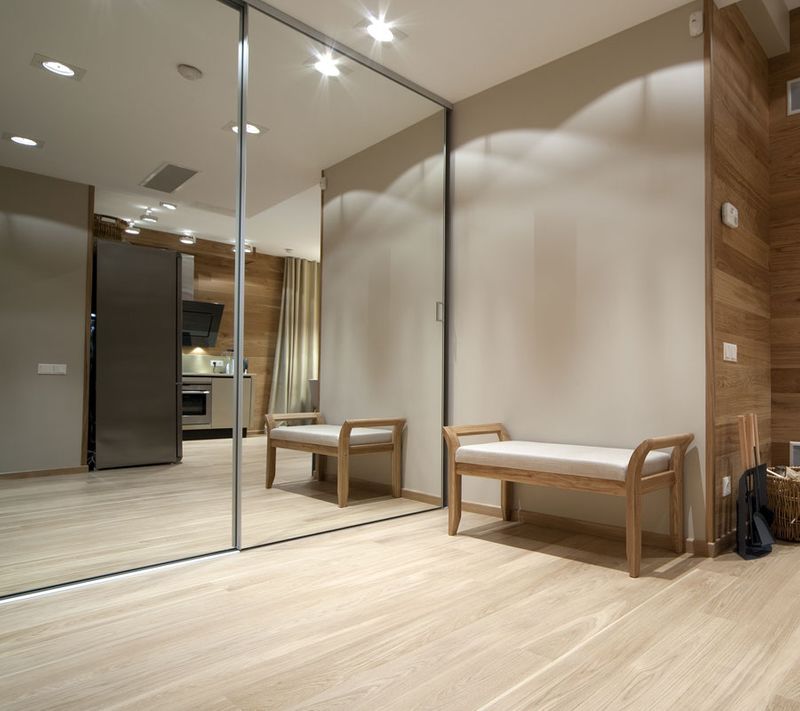 Instead of hanging a mirror on a wall, you can place it on a door. Not an indigenous idea, but it is worth a try. This decor advice is ideal for people with smaller homes. This way, you will save space, and the mirror will make your space look larger than it is.
4. Matte metal frame
If you have an affinity for modern décor ideas, then a matte metal framed mirror will surely impress you. These kinds of metal-framed mirrors are trending, and people prefer them over traditional vanity mirrors. They are also ideal for small spaces. Furthermore, they are light and easy to install.
5. Large, accent mirrors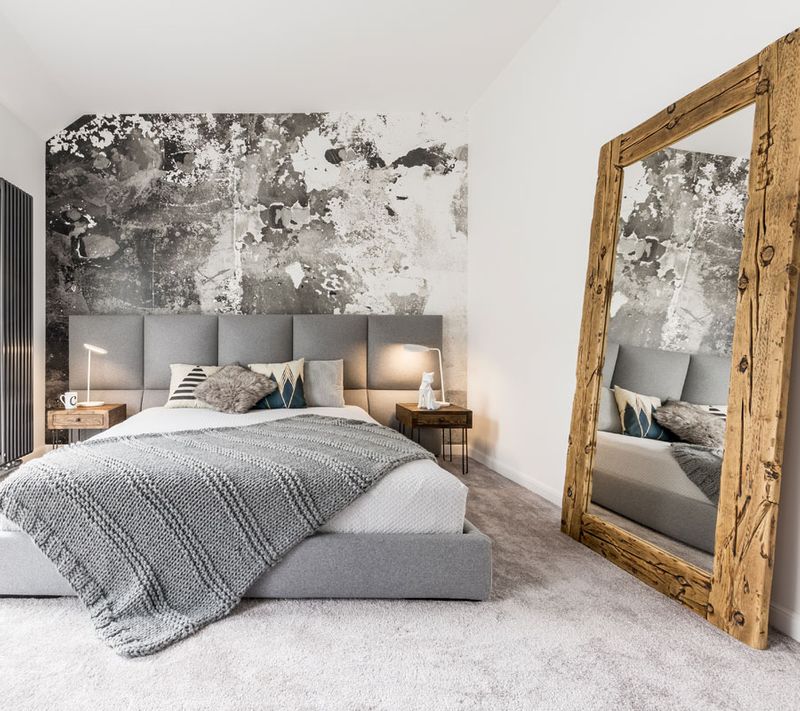 If you are into minimalistic interiors and prefer fewer décor items in your house, then consider installing a large mirror on the accent wall of your living room. The mirror will single-handedly add a unique character to the space.
6. Artsy headboard
Find a giant mirror, install it behind the bed, instead of the headboard, and voila! You have found an artsy, one-of-a-kind headboard for your home. It is aesthetic and inexpensive.
7. Small and mighty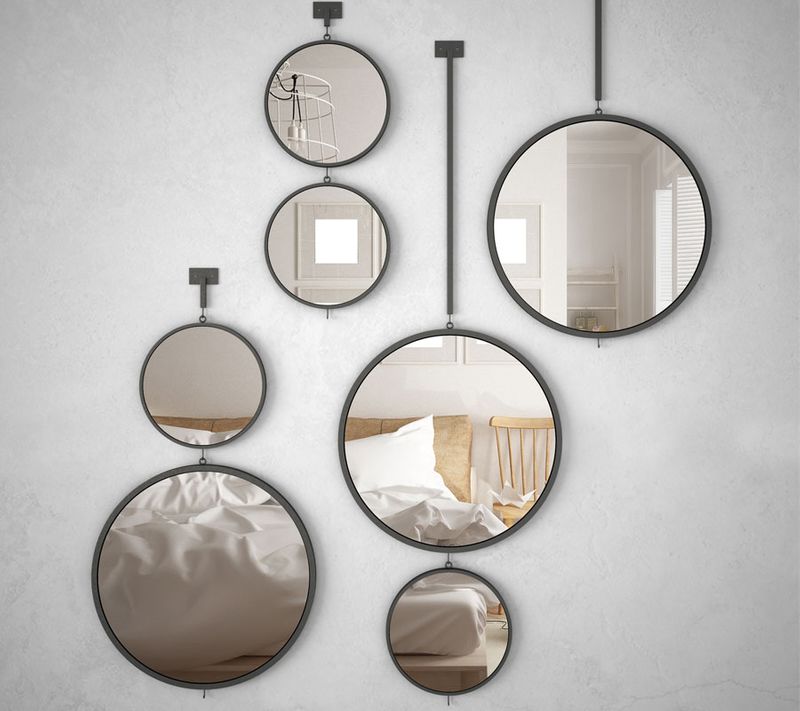 People assume that only large mirrors can spurn magic. However, many don't know that tiny mirrors can add to the charm as well. Small, square-shaped mirrors can be a mighty addition to your mirror interior design.
Mirrors aren't just for show—they can make your space look big and brighter. Here are some prerequisites to consider before decorating your home with a mirror:
Reflection: Before hanging the mirror, take into consideration what is across from it. For instance, if you place your mirror opposite an important architectural element or painting, it will give it more importance. Furthermore, hang a mirror opposite a window. It will reflect the light back into the room, hence, increasing the amount of light in the room.
Placement: A mirror should be hung at the appropriate space and height. If not, they will make the space visually unpleasing.  
Focal point: Mirrors make great focal points. And, they should be placed at the focal point of a space, or else they will look displaced and spoil the aesthetics of a space. 
Hang properly: Use proper wall hooks to hang the mirrors. This will ensure the mirror is held flat to the wall. A wire hung to the mirror is dangerous and can result in falls and breakage. Also, a small nail hammered into the wall will not work.
Style: Mirrors can be modern, traditional, classic, etc. So, choose a style of mirror that matches the interiors of your home.
Mirrors can be an integral part of your home decor. They have the power to change the dynamics of space; so, the next time you redesign your space, don't forget to add mirrors.
---
Photo: Shutterstock