Macramé, also known as knotting, is a versatile form of fibre art with a history dating back thousands of years! Although made popular in the 1970s—the age famous for bell bottoms and disco music—macramé's roots is quite interesting. Originating in the 13th century, macramé is believed to have come from either Arabic or Turkish culture. Back then, these decorative knots were used as a way to secure pieces of weaving. Known for their skill in knotting, sailors have been given the credit for spreading macramé around the world. First introduced to England in the Victorian era, the craft rose to its peak popularity as most households used it not only to decorate clothing but also curtains, bedspreads and tablecloths. 
The 1970s, quite an experimental era in all aspects ranging from music to clothing to culture, resurrected this dying craft to symbolize their bohemian style. However, soon the popularity of macramé designs faded. But now, macramé is back—stronger than ever before, with crafters looking for innovative ways to incorporate this decorative and functional art form into our lives. This article covers a few of the popular and creative ideas to take your home decor game up a notch using macramé.
1. Macramé hangings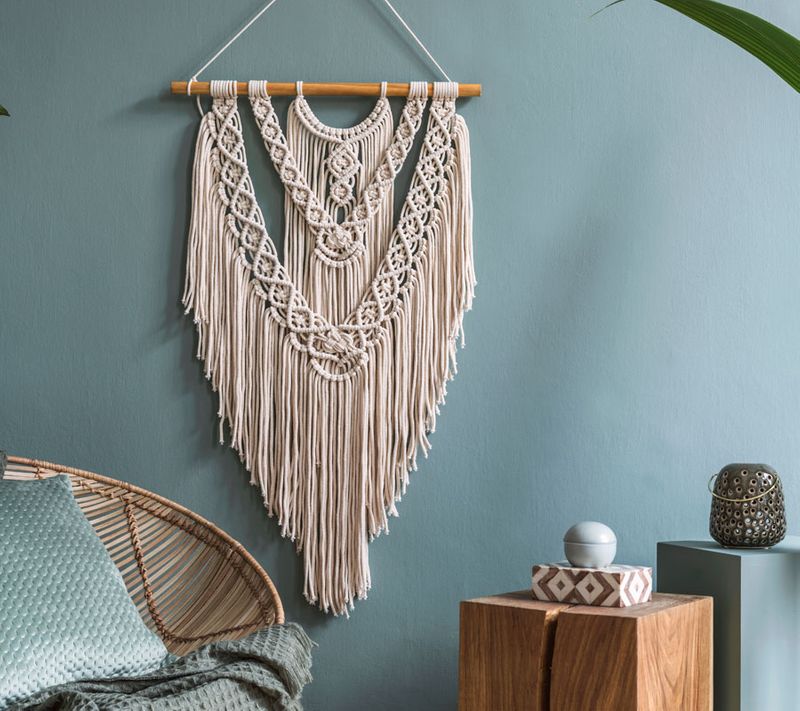 Typically crafted with natural materials, these lightweight airy pieces can give any space an instant boho-chic vibe. Today, hanging home decor is an artful affair with a contemporary touch. Available in a variety of hues and elaborate patterns, macramé decor can replace a framed artwork. 
In the Victorian era, almost every household accommodated a macramé home decor, most of which were wall hangings. It is said that Queen Mary herself taught macrame lessons to the ladies in waiting.
2. Hanging planters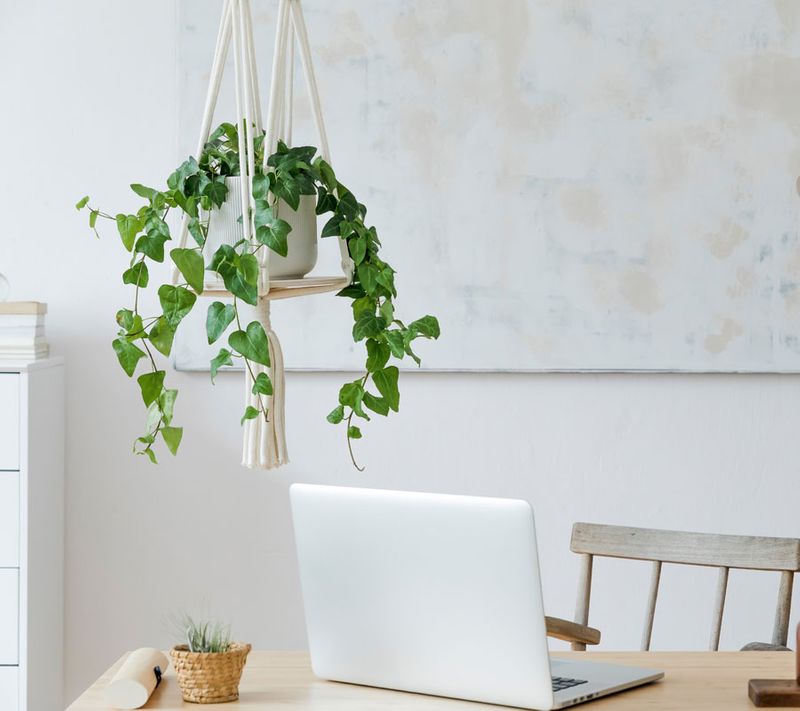 Hanging plant holders are a unique way to add greenery to your home. And macrame plant holders offer a vintage vibe but with a modern twist. Macramé hanging plant holders can grace your home, balcony garden, or even office.
3. Pouffes and cushion covers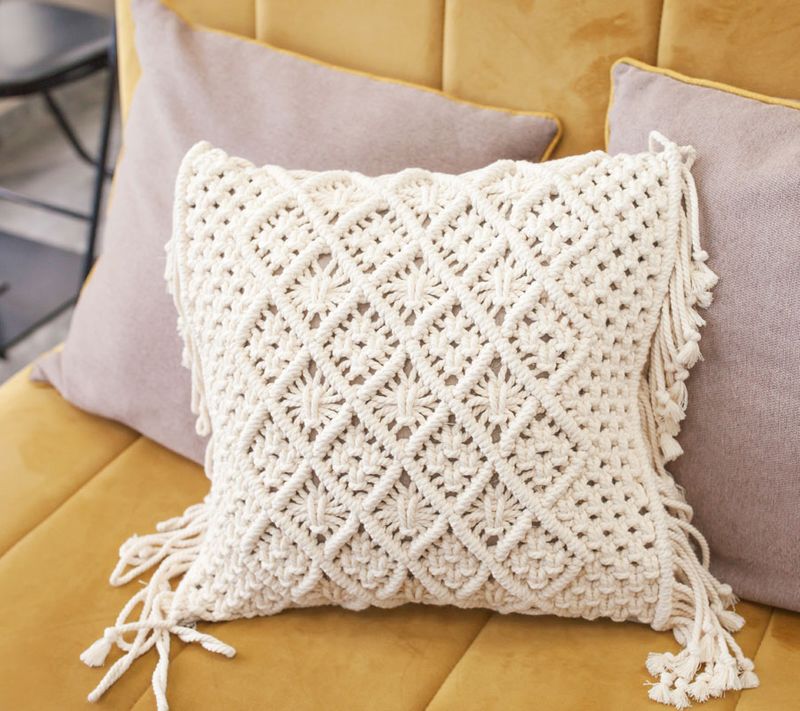 A macramé covered pouffe or cushion with fringes and tassel detailing can easily become the most beautiful vintage artwork in a room. They require a lot of maintenance as they are the main attractions when you step into the living room of your house.
4. Macramé organisers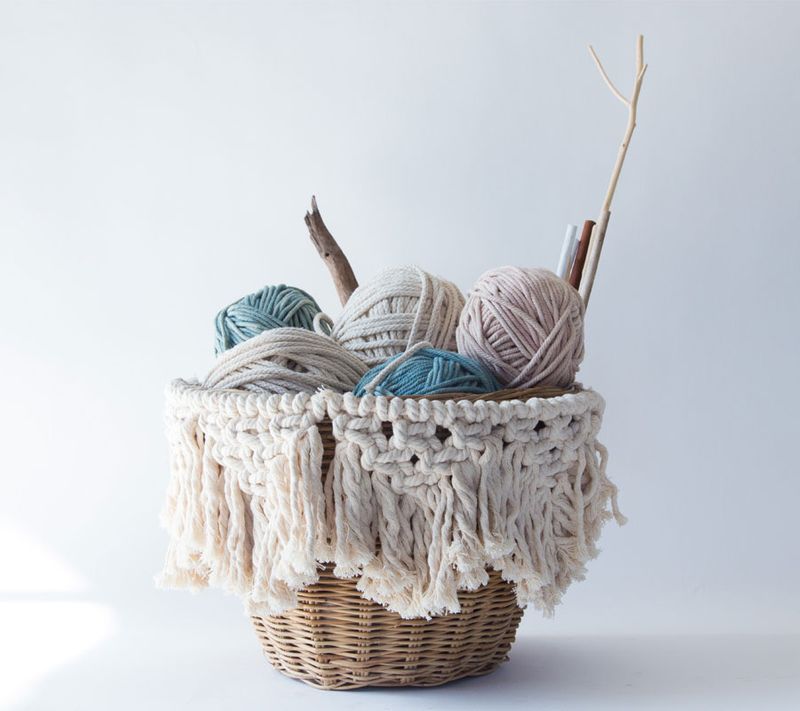 This is one of the most functional macramé ideas. Be it as a magazine rack, a wall organizer, or baskets—these macrame decor items will fulfil the purpose of storing your belongings and also act as a focal point in any area.
5. Hammocks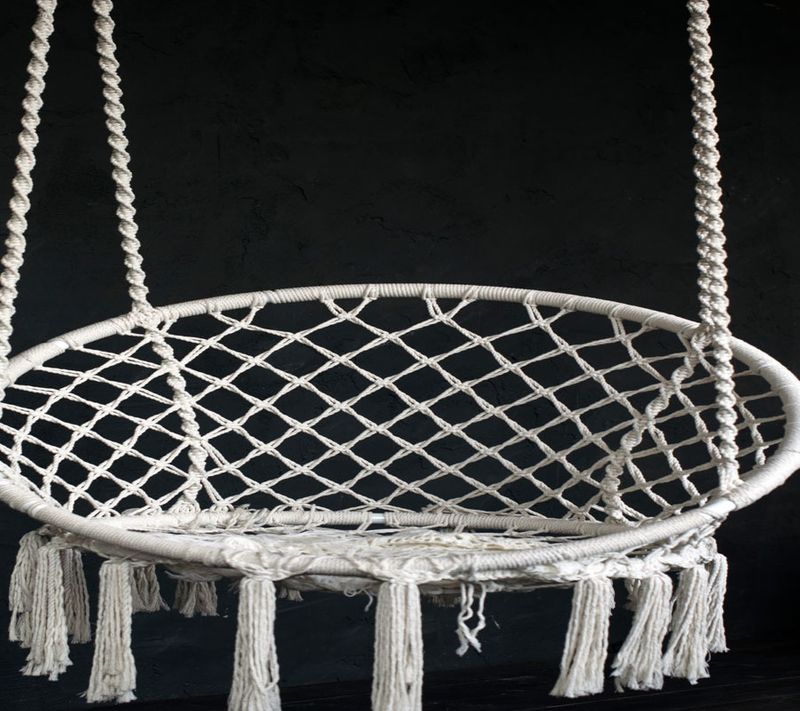 Woven by hand using approximately 1000 yards of cord, macramé hammock swings bring style and glamour to any home. The fact that the materials used are raw and natural with almost no machine processing involved proves the significance of the evolution of handicrafts in today's world.
6. Placemats, runners, and curtains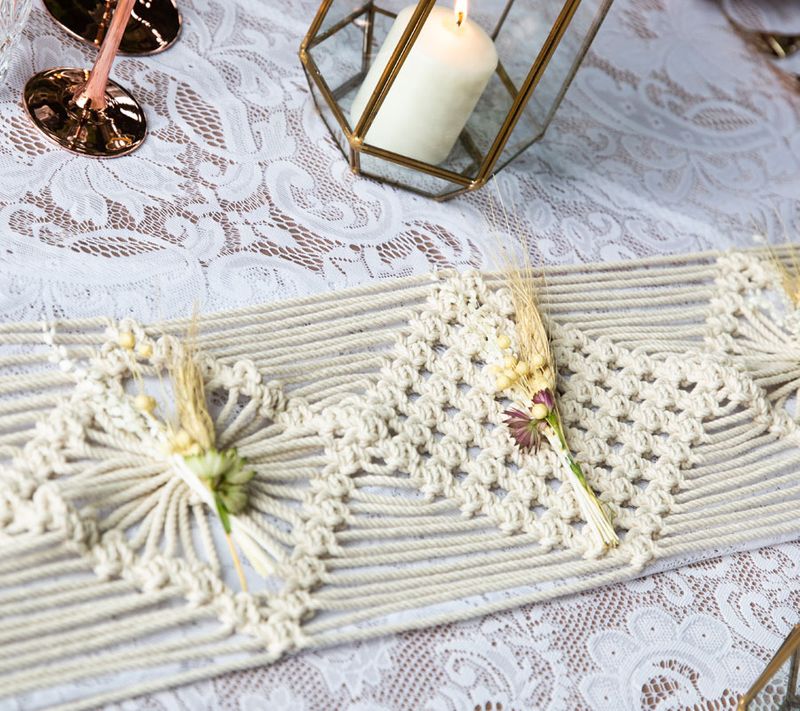 One of the easiest ways to give your home a bohemian-inspired look is to add macramé products including curtains, table runners, and placemats. While the table runners and placemats bring a vintage aesthetic to your table, curtains keep things breezy and open. It is better to go for darker hues as it is difficult to get rid of stains and dust particles.
7. Macramé votive holders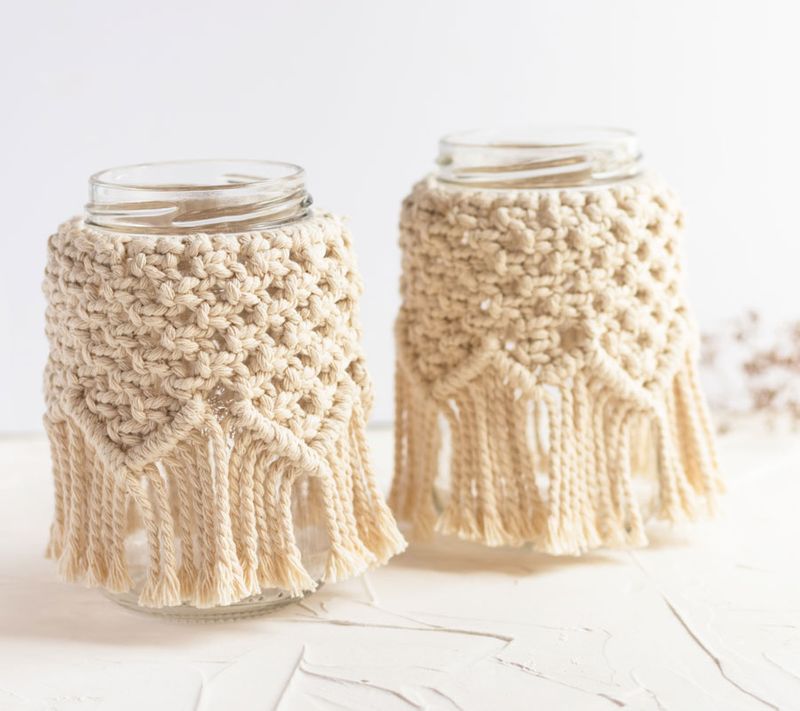 Cover your jars in macramé creations and hang them on the wall. Witness the soft glow of the candle for yourself. A macramé chandelier, which happens to be yet another hanging home decor, also brings out Victorian aesthetics.
8. Mirrors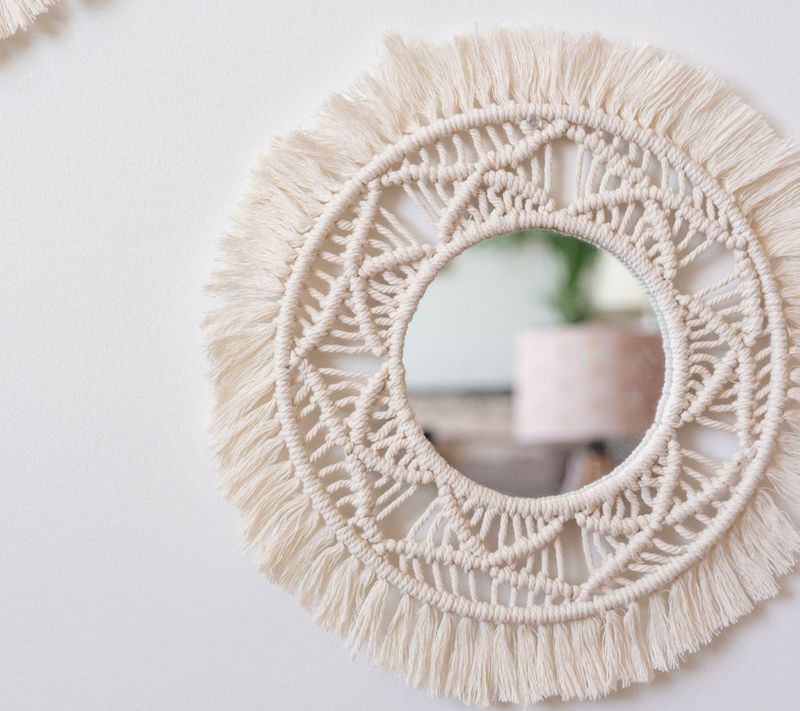 Recently, mirrors embellished in macramé have become a major home decor trend. And why not? Elegant yet stylish, they add a statement to your wall.
Macramé is an art form that sets your soul free, creating an escape from the stresses of your daily life. When you've never tried macramé before, macramé design might seem intimidating at first. But if you're crafty, try your hand at macramé art design and bring some of these macramé decor ideas to life. And for those of you who were wondering "what is macramé?", we hope this article gives you an insight into this age-old craft and its intriguing art.
---
Photo: Shutterstock