It is often said that there is no place like home for it is here that you can truly be yourself. 
A place where you can unabashedly put your feet up, relax and rejuvenate. Home is a feeling and an emotion rather than just a location.  And in order for your home to be your sanctuary, all you need is some warm, cozy vibes that instill a sense of comfort, security and familiarity.  "A house becomes a home the minute you put in bits and pieces that add warmth. And one of the best ways to do it is with rugs and throws. Correctly placed, they accentuate good design, create a focal point and can also liven up what might otherwise be a dull space.  They can change the character of a space with their simple addition," says Srila Chatterjee, founder and owner of Baro Market.
If you've been questioning whether to invest in a rug, carpet or throw for your home, here are 6 reasons why you must!
1. Add layers to your décor with rugs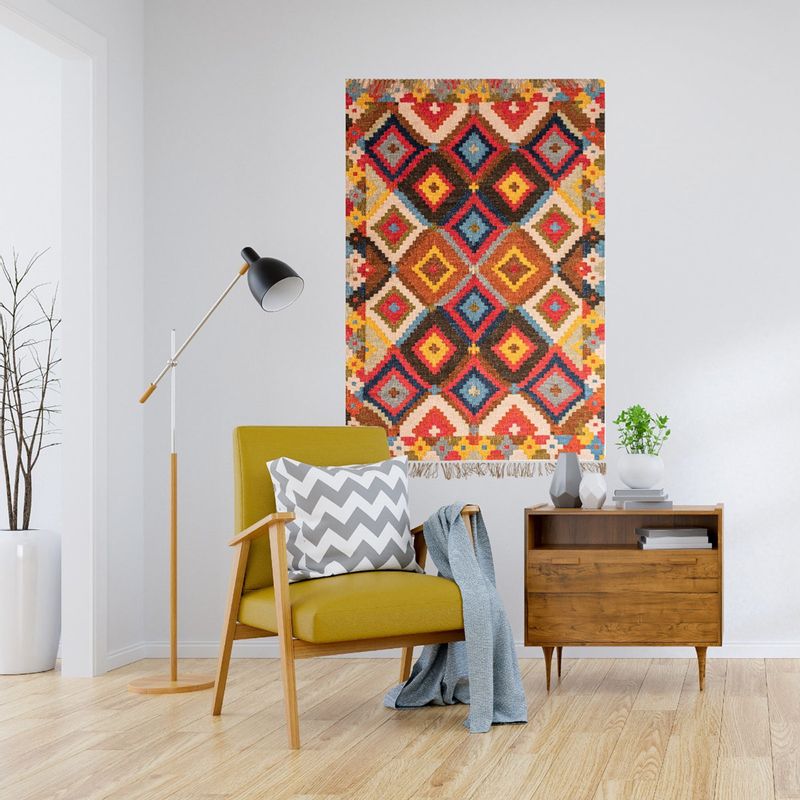 Perfect tools to create a visual pathway, rugs and throws are a great idea to give spaces a distinct look and feel.  With their unique colours and patterns, they manage to add texture and charisma to any room. "Rugs and throws have today become synonymous with floor designing and décor since they are versatile. An intricately designed rug effortlessly works as a statement piece and can be a great conversation starter," says Giulia Baima Bollone, business head, Embassy Interiors. And if you are looking to add some style without investing in something elaborate, go for throw blankets that are functional and yet have a unique appeal. Whether you drape them on the arm of your sofa, or on the backrest of your chair or on the headboard of your bed, it is sure to bring in an element of vibrancy and variety to your interiors. 
2. Create variety with patterns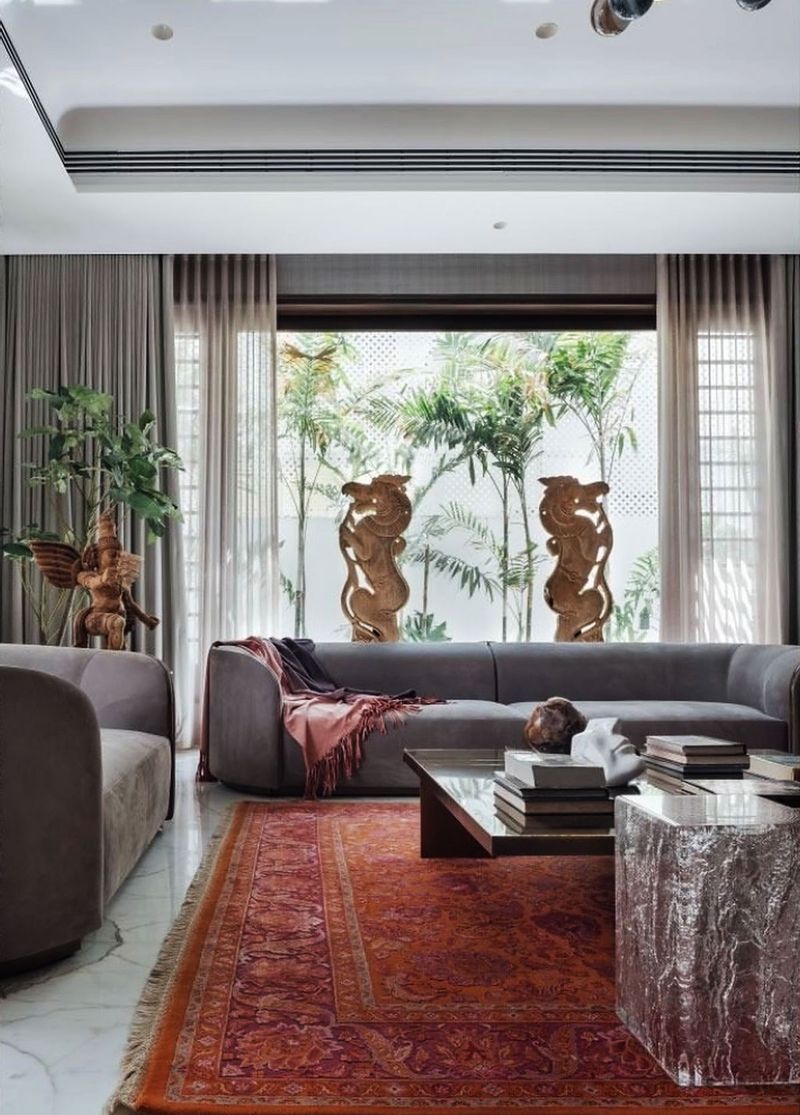 When it comes to rugs, one is generally spoilt for choice given the wide variety that is available. They can be classified based on material, design as well as, theme:
Traditional rugs include the classical Indo-Persian, Ziegler, kilim, Moroccan and Turkish styles, besides the oriental rugs.  These rugs blend in style with a sense of comfort.
Modern rugs are characterised by their contemporary patterns which include boho chic, neutral-hued and unconventional prints. They often have less intricate patterns with bold prints strewn across the entire area of the rug. The modern rug can have many facets — playful, fun, romantic or even formal making it a unique accessory on its own.
Based on the materials rugs can be classified as silk, jute, leather, cotton, wool, bamboo, microfibre, shaneel, pet yarn and even polyester rugs.
3. Style cues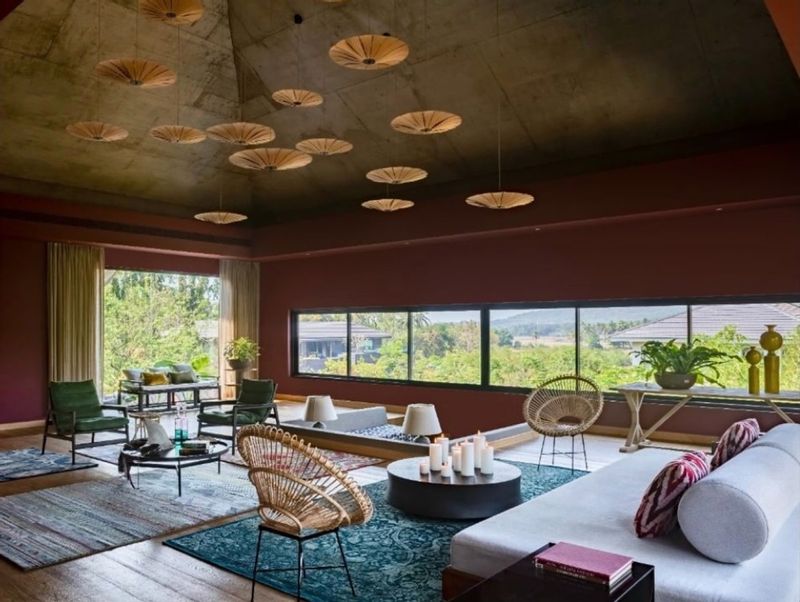 It is generally recommended that you avoid complex patterns and colours on throws. Solid hues, simple geometric patterns and elegant designs work well for visual appeal, class and help break the monotony in the space. "It is popular to have throws by the foot of the bed to bring in an element of layering of the linen. Mounting curated rugs on walls is also gaining popularity and is being accepted as a piece of art instead of conventional portraits" adds Baima Bollone. 
"It helps to be mindful of the colours and patterns that are trending. Adding a rug is an opportunity to accentuate the look of your space; so, try various colours like reds, tan and teal. If you want to introduce warmth in the area, consider brown rugs. Flooring is an integral part of your decision-making in that the colours of your rugs and those of the floor should complement each other" says Sudeshna Guha, design expert, Design Café. 
Here are handy tips to accentuate your interiors with rugs and throws.
"Always keep the furniture and colour palette in mind. The area of the space is also key in choosing the size and pattern of the rug.  For instance, a rug with vertical stripes creates an illusion of space and makes a small room look larger. While throws are extremely flexible and can be used as per the room's demand, rugs are different. A small rug can suffice for the bedroom whereas to fill the living room, you might have to opt for a bigger size," says Kshitij Mirania, founder, Mirania Luxury Living.
If the colour of your space palette is wide, a neutral-hued rug or one in similar or complementary colours can help tie the various elements together and bring in a sense of cohesiveness to the space.
Lighting is also a key factor to consider. If a space is not very well ventilated, avoid dark coloured rugs and throws.
Similarly, if the furniture and walls are in solid colours, a patterned rug can really highlight the look of the space.
If there is patterned furniture, a solid rug can tone down and neutralise the accents.
4. Things to consider when choosing rugs to define spaces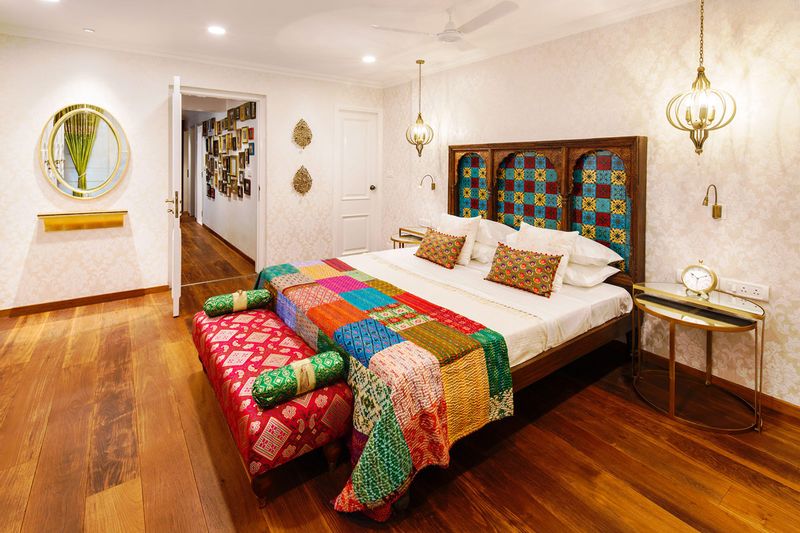 Depending on your décor style, rugs with intricate patterns and elaborate prints work well for living rooms. While choosing a rug for your living space, do not make the mistake of picking something smaller. It is better to go bigger than smaller.
A rectangular rug that is easy to maintain works well for the foyer area.
"Rugs that do not have knots of any kind are generally easier to maintain. As a result, they are perfect for areas like the kitchen and the foyer. Knotted rugs are recommended for living rooms, dining areas and bedrooms" adds Guha.
A simple Kilim rug in contemporary colours would be perfect for the study area while a small antiskid rug in your bathroom is not only functional but also adds a subtle sense of sophistication.
The rug in the bedroom provides us with a feeling of safe harbour and restfulness. It should unfurl an element of intrigue and interest through a play of its weaves, textures patterns and materials.
"The children's room carpet has to be functional and serve the needs of a child whether in providing a cushioning effect to the body or in filtering the noise created by all the jumping and playing on the floor. Choose a bright colour, bold stripes, an animal or fun pattern to keep the room lively and interactive" says Smitha Zachariah, interior designer and creative head, ZXP Design.
5. Keeping up with trends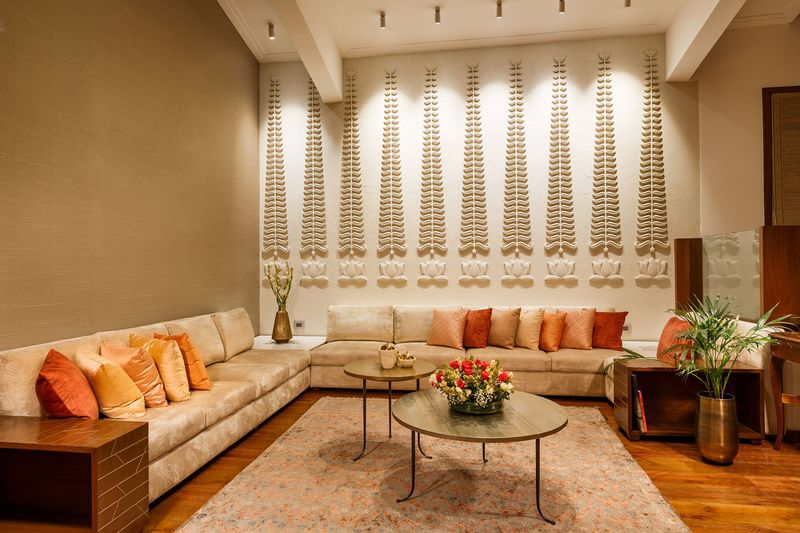 According to design experts, 2021 is trending towards warmer, earthy, natural, and authentic designs that evoke a sense of comfort and familiarity. Chevron-patterned, hand-made and wall-mounted rugs are also in vogue. The layering of rugs is another trend that has been going strong for the last couple of years as it is a great way to bring in texture to your interiors and add a bohemian vibe.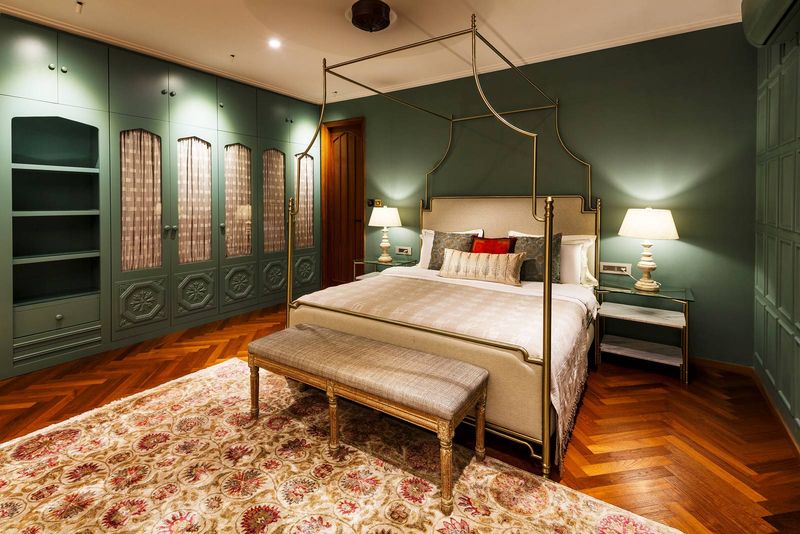 Rugs are available in a wide variety of materials ranging from wool, cotton, synthetic and even faux fur. In today's times where busy lifestyles are the order of the day, it is practical to have something that is light, functional and can be easily maintained. Do keep in mind your budget and the weather when selecting pieces for your home. It is ideal to choose a material that will repel the dust during the summers and the dampness during the monsoons. While synthetic rugs are incredible for these reasons, fibre rugs always give a better look.
Additionally, consider factors like pets, children and the amount of movement in the area, all of which influence the quantum of spills, dirt accumulation and the level of maintenance the rug will entail. Wool and jute rugs are recommended if you have pets and for high traffic areas as they are extremely durable. Regular vacuuming and deep cleaning can help avoid the accumulation of dust on rugs and throws.  
When it comes to pricing, rugs cost anywhere between a few thousand rupees to a few lakhs depending on the material, workmanship, size and whether it is handmade or machine-made. The knot density (the number of knots per square inch) is another key factor that determines price when it comes to hand-knotted rugs.  Apart from big names like Amazon and Ikea, there are several avenues like Rug Republic, Yak Carpet, Kaleen India, Carpet Kingdom, Grey Weave and Rug Studio that you can check out before buying your favourite piece for your home.
---
Photo: ZXP Design