There is a case to be made for Indian textiles that goes well beyond weddings and festivities. It's not just about supporting the weaver and artisan community, but also carrying forward the rich legacy of Indian textiles that add an old-world charm to your place with striking fabrics and patterns. Home décor, along with fashion, has always been a mainstay for handloom fabrics and textiles such as ikats, kalamkaris, ajrakh, brocades, jamdanis and more that have an undeniable charm of their own.
A new league of interior designers, furniture specialists, décor brands and DIY enthusiasts share easy DIY ideas that can not only help you give your handlooms a new lease of life, but also decorate your home in your own signature style.
1. Experiment with soft furnishing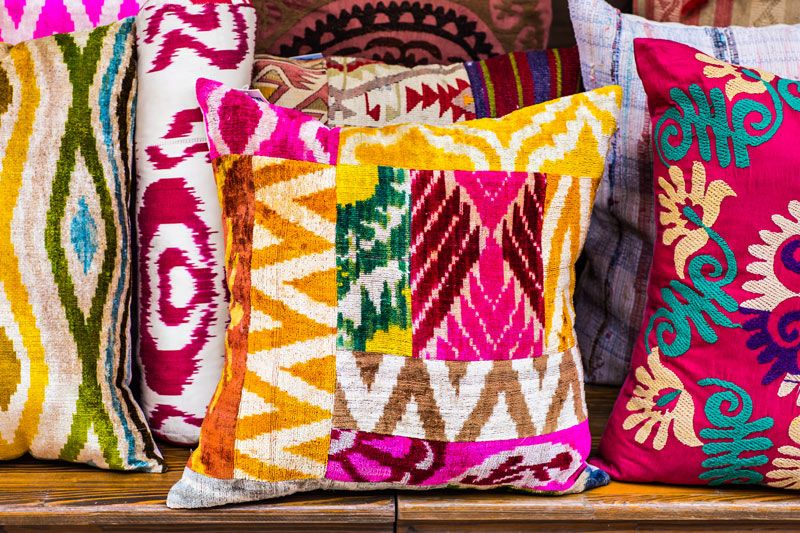 Whether you're a renter with a tight budget or someone who has big aspirations for your brand-new home, soft furnishings are the best way to experiment and play around with. These can be changed according to seasons and themes unlike furniture which is often a one-time purchase. "Changing soft furnishings are easy on the pocket and brings fresh energy. By replacing furnishings, you can bring some new life into your home, combining the best of the old with some new touch that can make you fall in love with your home again," says Ankita Chand of Creative Portico. Sometimes a simple change in cushion covers can add pizzazz to your room. 
2. Play around with textures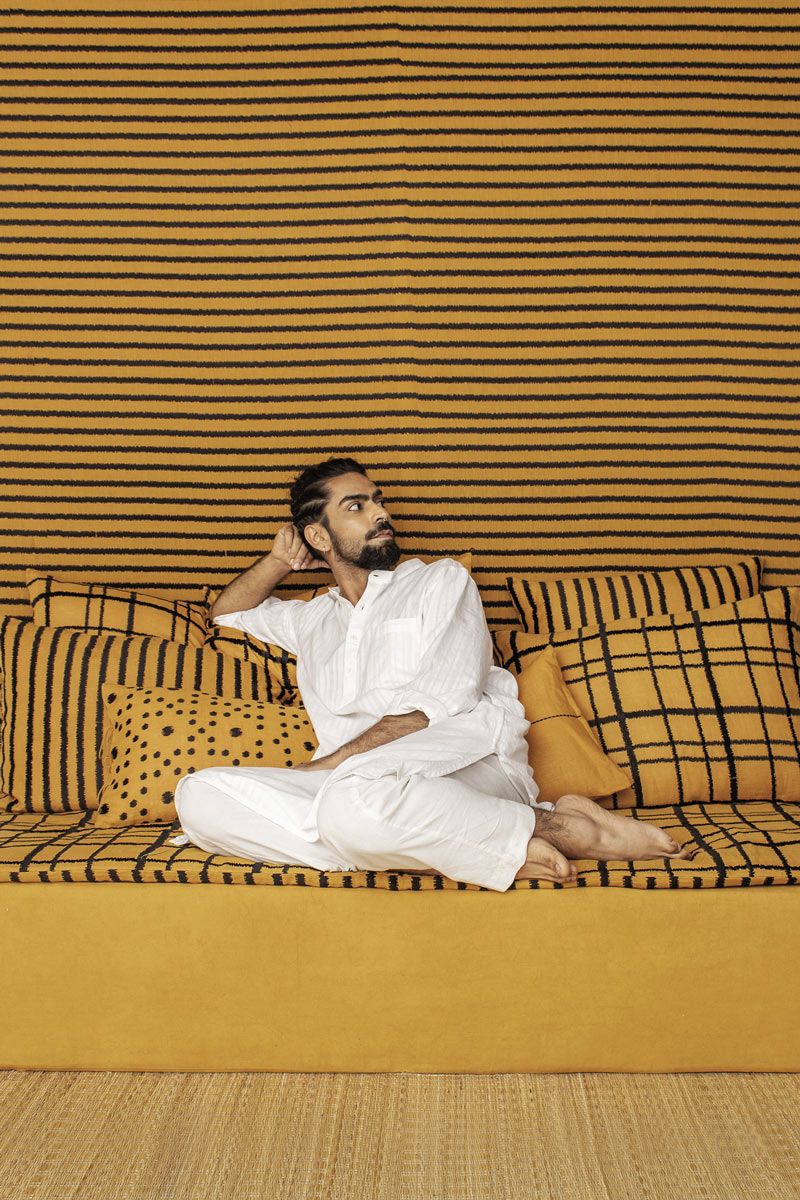 Let hand-woven patterns and motifs such as floral, geometric, paisley, tie and dye add charm to your upholstery. From lampshades, table runners, coasters to fabric wall art and wall frame, these eye-catching patterns in striking colours is sure to add a rustic element to your abode. Arushi Kapoor of No-Mad says, "Ikat and Khadi have become a global phenomenon and can be used easily in creative ways. A simple handmade rug could be framed and hung as wall art and it becomes a focal point of an entrance lobby or a living room. Textiles in general add a softer look to your home, giving it a more lived-in vibe."
3. Strike the right balance in aesthetics
"The most important consideration in buying rugs, carpets and floor coverings is finding something that has a beating heart and is going to please you every time you look at it," says Krsnaa Mehta, Founder and Executive Director at India Circus, a Godrej Venture. He adds that finding the right balance between natural light and colours of your cushions, rugs and curtains is very important. 
Miti Jhunjhunwala of Label MJ feels that Indian handlooms and textiles can easily be adapted into the decor in the form of beddings, table accessories, etc., if there is a balance of aesthetics. "Always mix fabrics with other elements to maintain the aesthetics," she says.
4. Colour code it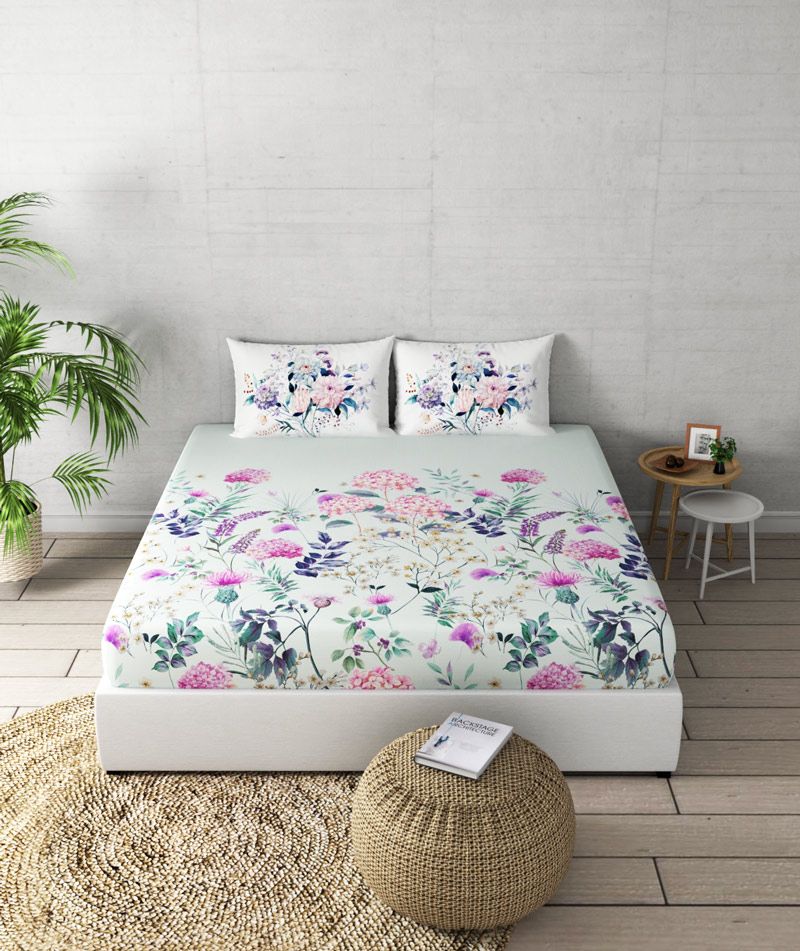 Colours are a very personal and subjective choice. While some may like bright, bold colours, others may prefer subtle and pastel hues. There is no right or wrong when it comes to colours, suggests Aradhana Anand of Limon Design. However, it is a good idea to work with a broader colour palette. "It helps bring your vision together," she says. The right colour scheme has the ability to instantly transform the entire mood of a room, but as a homeowner, you need to understand the space and its essence. "It can sometimes be challenging to pinpoint the perfect hues for your décor, but when you nail the ideal palette, the results transmogrify," says Krsnaa Mehta. To achieve this Anand suggests working with neutral colours as a base on which you can add pops of colour. "I prefer working with greys and blues, but beiges and browns also work. Once you have that, you can start layering colours," she suggests.
5. Natural fabrics FTW
Apart from colours, the other big advantage that Indian handloom fabrics offer is textural abundance. "We can be experimental and play with prints, patterns and textures, but we usually prefer to follow a colour palette that works well with each other," says Kapoor. Since these fabrics are cotton-based, they blend and work well with multiple layers offering a mixed canvas to play with. The quality of your base material also plays a crucial role—it should be durable yet comfortable, breathable yet eye-catching. Natural fibres and Indian textiles allow all these criteria to function in harmony. Kapoor suggests fibres such as cottons, linens, hemp and Eri silk.
If you are confused as to where to begin finding the appropriate inspiration for your modern 'ethnic' home, start the search in your mother's cupboards. Old sarees can make amazing cushion covers, runners and even window blinds. As Jhunjhunwala says, "Essential table elements like table runners, cushions can never go out of fashion." Keep an eye out for neutral textures like No-Mad's take on Ikat embroidered on linen or even minimalist Bagru block prints from House of Ekam.
Don't forget to share your home makeovers with us on our social media handles @zeezest on Facebook and Instagram. Use the hashtag #ZeeZestMakeovers.
---
Photo: Limón Design