Banjara Market in Gurugram is a one-stop destination for all your home and kitchen décor items, and it's not just another flea market but a place where you will find high quality, artisanal products at throwaway prices. 
Home to around 50 shops, this over 20-year-old market is spread across the Haryana Shehri Vikas Pradhikaran (HSVP) land. It is said to house Rajasthan's nomadic community of Gadiya Lohars, whose ancestors they claim migrated from Chittorgarh around 20 years ago. 
Shop owners and artisans donning traditional clothes, start to set up stalls as early as 7 am at this flea market that though runs round the clock, but has an official closing time of 10 pm. 
Known for their impeccable designs, the products at this market range from furniture, to crockery, to home décor items, such as closets, mirrors, wall hangings, and more. While, like every other flea market, the collection here comprises of many discarded branded products; but the main takeaway is the artisanal goods made from scratch. The one of a kind artwork on them done to perfection by skilled workers, with detailing such that buyers often claim to have never seen anywhere else, is something that attracts customers from across the country. 
One such example is of a Nagpur-based baker, photographer and content creator, Parth Bajaj, who flew all the way to the NCR region, just to buy rustic vintage décor for his new home from the popular market. "I planned to visit Banjara Market after the 2020 lockdown when I saw many influencers posting pictures and videos of the place. Several brands started selling products they had acquired from the market. In fact, you can also shop online on the website, Artisans of Banjara. So, even without a list in hand, I managed to buy at least 30 to 40 items from there," he says.    
Let's find out what more he explored at the market, that has now resumed for public after being shut in the second COVID wave. 
Surprises at Banjara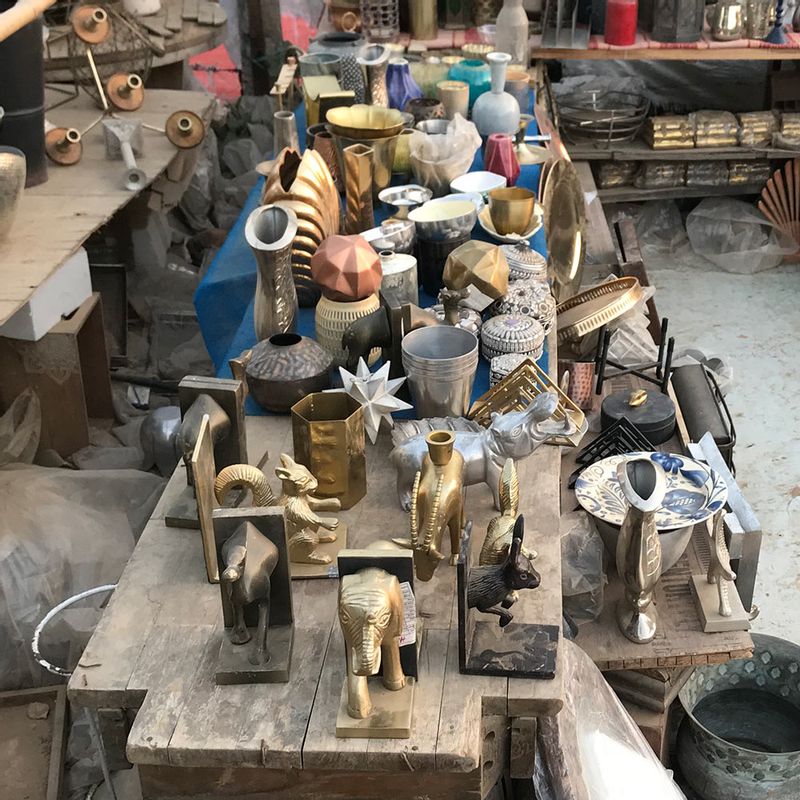 One of the most surprising elements at Banjara Market for Bajaj was its large area. "I honestly couldn't cover even 20 per cent of it. During the two hours that I spent there, I just saw the tip of the iceberg," he says, adding that everything was one of a kind with only few pieces of each.
"There were really beautiful frames which I haven't seen anywhere else except in European cafés. There were huge six-feet tall frames, literally the size of a door, in shades of blue. These aren't available in home décor stores or online, he further informs also mentioning that one can even get furniture such as, wooden tables and chairs made from scratch..
Speaking of the variety and the unique artwork he came across, Bajaj recalls, "There is nothing that you won't find here whether it is home décor or crockery; from ceramic to glass, metal and wooden items and appliances."
In order to make the most of Banjara Market, Bajaj recommends that one must visit early between noon and 1 pm because it takes at least three to four hours to just window shop. He further says that if one is planning to buy furniture, then it's better to visit twice and plan stay in Gurugram.
Quality Check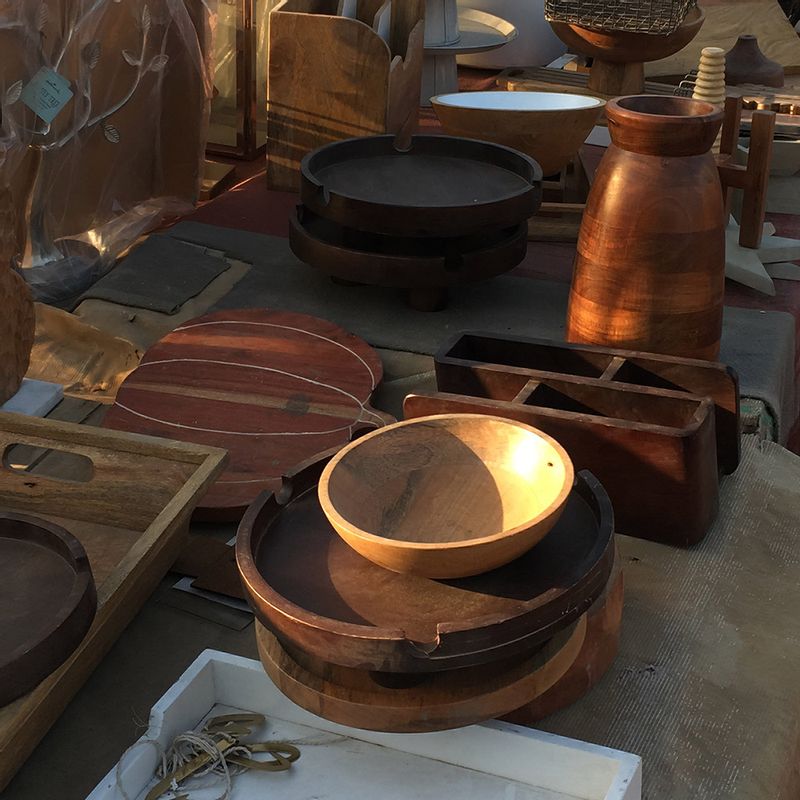 As far as the quality is concerned, he doesn't see an issue as one might end up finding discarded products from high-end brands such as, Westside Home, Zara Home, and H&M Home, including some of which are not operational in India yet. But their products with minor defects, end up being available in Banjara market.
"You just need to have a good eye to find what's best for you. Being an open area, all the products have dust on them which might make them look old and used, even if they are not. Therefore, whenever I buy anything from flea markets, I make sure to sterilise them before using. As long as you take good care of them, it's fine," he says.
"The quality is amazing; the wood is also quite nice as they don't use plywood. And I feel, even if it gets damaged in three to four years, it's still a good deal. In fact, many of my friends who have bought furniture from here, are happy with the quality even after two years. And of course, it's handy to have good bargaining skills at such markets," he adds.
Items purchased at jaw dropping prices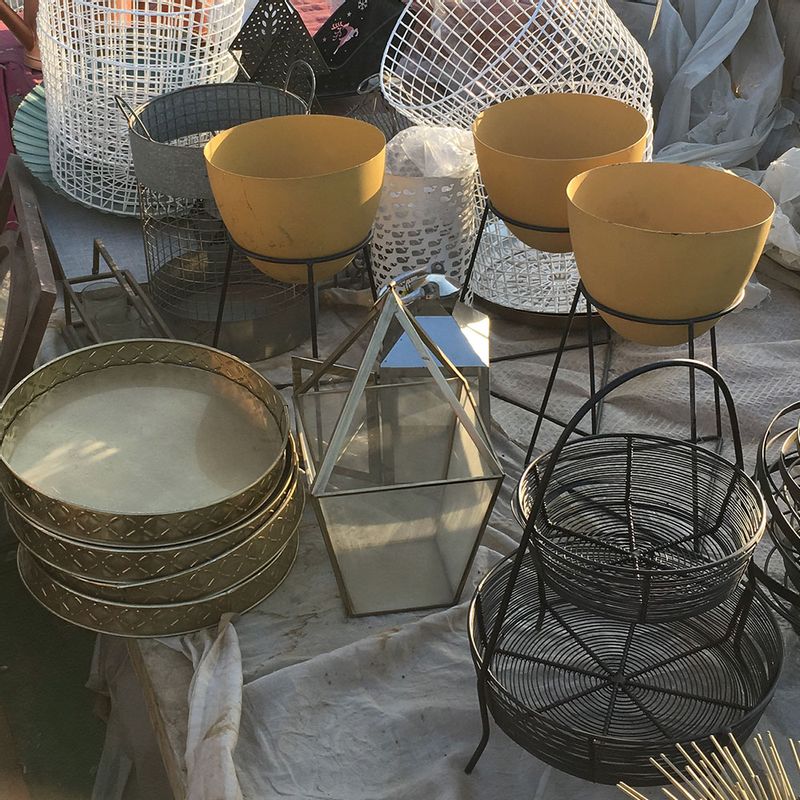 Some of the items that he bought from the market at insanely low prices include:-
Plates at INR 10, maximum INR 30-40, if made of good quality ceramic or China glass.
Large candle stands made of good quality wood for INR 80.
A three-feet long chopping board for INR 220.
Cake pans for INR 120-200.
Frames for INR 60-80 each.
Bajaj, who had to get his buys couriered to his place, even plans to revisit Gurugram just for the market, but this time in his car so that he can take back bigger furniture items.
---
Photo: Facebook/Banjaramarketindia and Parth Bajaj