Flea markets, wherever they may be, are vibrant hubs brimming with activity, chaos, and electrifying energy. Stepping into a flea market allows you to immerse yourself in the very essence of the city it belongs to. The experience is nothing short of amazing and exhilarating, offering a treasure trove of diverse items, all conveniently concentrated in one bustling area.
From fashionable clothes, unique décor pieces, and exquisite furniture to dazzling jewellery, trendy footwear, and so much more, a flea market never fails to delight shoppers. You'll be spoiled for choice, and it's nearly impossible to leave empty-handed.
The cherry on top is that these flea markets offer an array of fantastic finds at incredibly pocket-friendly prices. And as if that weren't enough, you'll be treated to some of the most delectable street food options available from various stalls scattered around the market. So, when you've had your fill of shopping excitement, indulge in mouth-watering street food to rejuvenate.
Here are some of India's most popular flea markets
1. Sarojini Nagar, New Delhi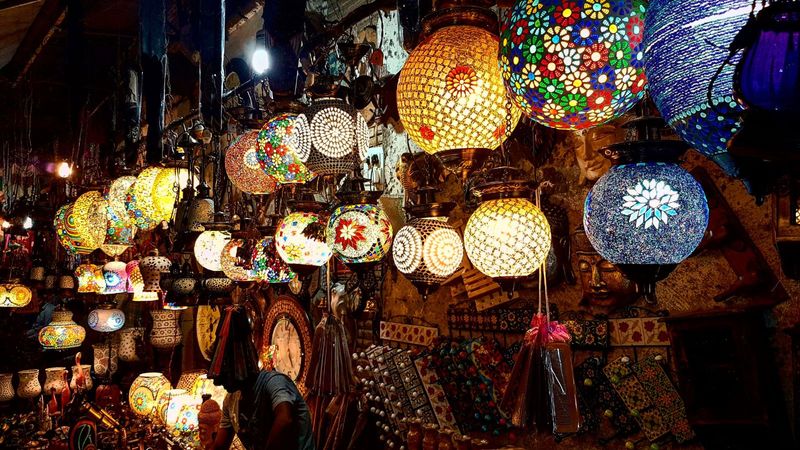 Sarojini Nagar boasts one of New Delhi's most extensive, if not the largest, flea markets. Renowned for its immense popularity among students and people of all ages, this bustling market offers an astonishing array of goods. From trendy clothes, shoes, and accessories to makeup, home décor items, sunglasses, and so much more, the variety will leave you pleasantly surprised.
Resisting the urge to shop here is a challenge, given the irresistible options available. However, the best part is that all this retail therapy comes at remarkably pocket-friendly prices. The market's fame for affordable prices is as remarkable as the incredible range of items it offers. So, you can shop to your heart's content without worrying about denting your budget.
2. Colaba Causeway, Mumbai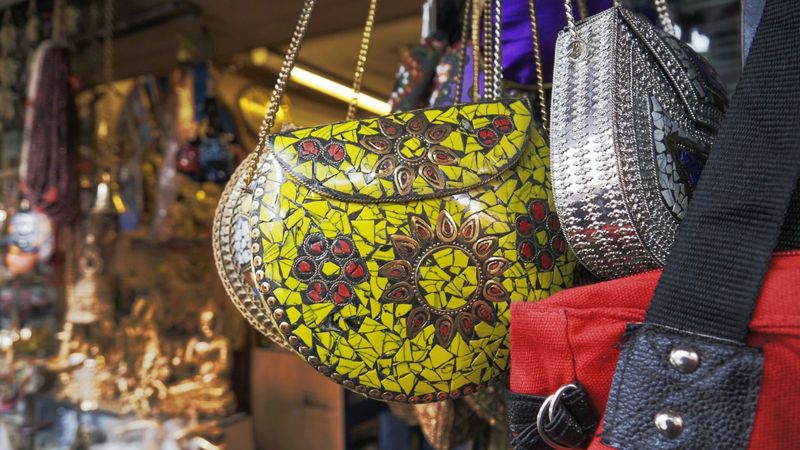 Colaba Causeway stands out as a must-visit destination for every tourist in Mumbai. This vibrant shopping street is renowned as an iconic landmark in the city, attracting visitors from all walks of life. Situated in the heart of Mumbai, the flea market exudes a distinct charm that captures the essence of the city.
At Colaba Causeway, you'll encounter a fascinating blend of typical flea market wares and designer items, creating a truly eccentric and captivating shopping experience. From unique décor items and antiques to stylish accessories, footwear, and the usual array of clothes and bags, the market offers an extensive range of products to explore.
3. Johari Bazaar, Jaipur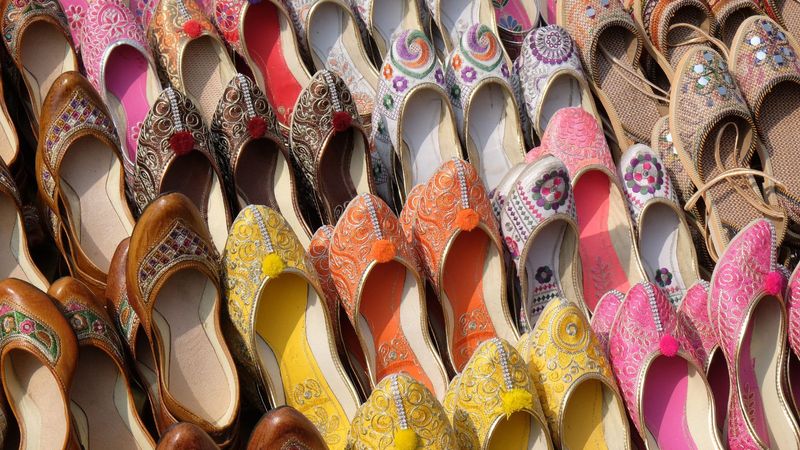 Johari Bazaar's fame extends far beyond Jaipur, making it a renowned destination across the country. When it comes to jewellery shopping, this market is second to none, offering an exquisite selection of gold, kundan, polki, and various other kinds of jewellery. Over the years, Johari Bazaar has earned an incredible reputation as a hub for all things jewellery.
While its jewellery collection is the star attraction, the market doesn't stop there. Amidst the glittering gems, you'll also find an exciting display of traditional Rajasthani outfits, such as sarees, lehengas, and dupattas. The vibrant fabrics showcase the rich heritage and artistry of Rajasthan in an impressive and captivating manner. Whether you're a jewellery enthusiast or a lover of traditional attire, Johari Bazaar promises an unforgettable shopping experience that celebrates the beauty and craftsmanship of Rajasthan.
4. Saturday Night Market, Goa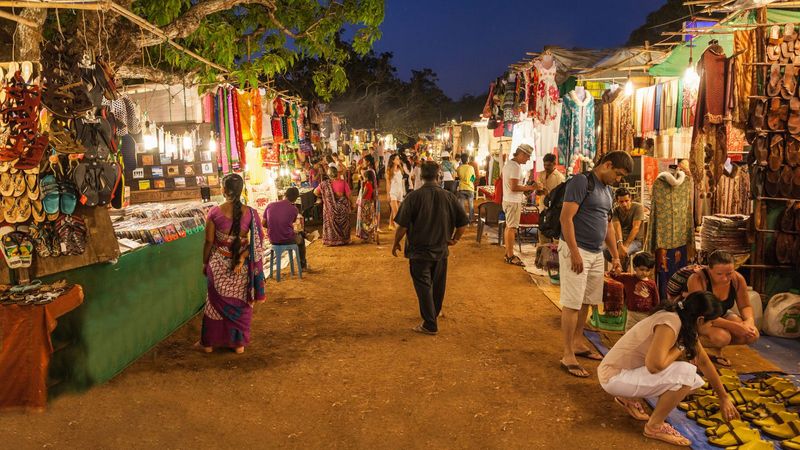 The famous Saturday night market of Goa takes place in Arpora, and it's a must-visit if you're travelling in this vibrant state. This weekly flea market offers a delightful glimpse into the charming local life of Goans, as they gather together to showcase and sell a diverse array of products. From clothes, bags, and shoes to a plethora of other fascinating items, the market buzzes with an eclectic mix of offerings.
As you browse through the market's stalls, you'll be serenaded by pleasant live music, adding to the lively and energetic ambience. The aroma of delectable food fills the air, tempting you to indulge in some delicious treats while you shop.
5. Laad Bazaar, Hyderabad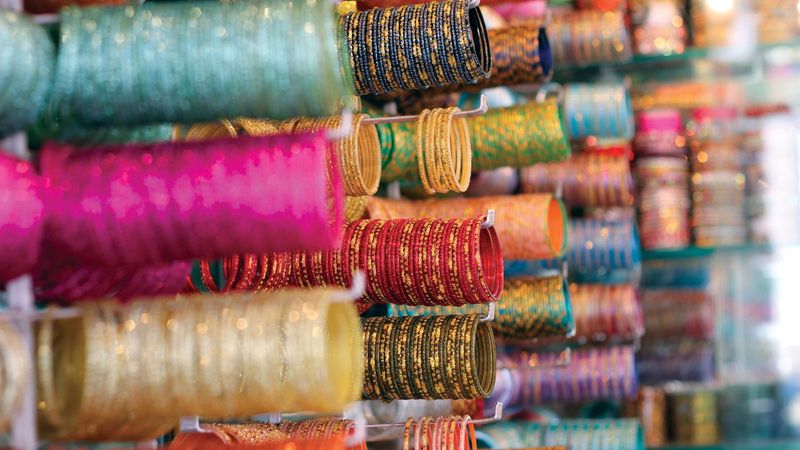 Laad Bazaar has earned its name and popularity over centuries, rooted in the ancient art of lacquer, which is skillfully used to create exquisite bangles. This time-honoured bangle-making technique has made the flea market a renowned destination for these beautiful adornments. Even in modern times, Laad Bazaar remains one of the best places to find a stunning selection of bangles.
Beyond the enchanting bangles, this market offers a treasure trove of delights. Shoppers can explore and acquire amazing silverware, captivating paintings, and various other wedding-related items, all at incredible prices. Laad Bazaar continues to be a go-to destination for those seeking not only bangles but also an assortment of unique and artistic pieces that capture the essence of its rich history and vibrant culture.
6. Jew Town, Kochi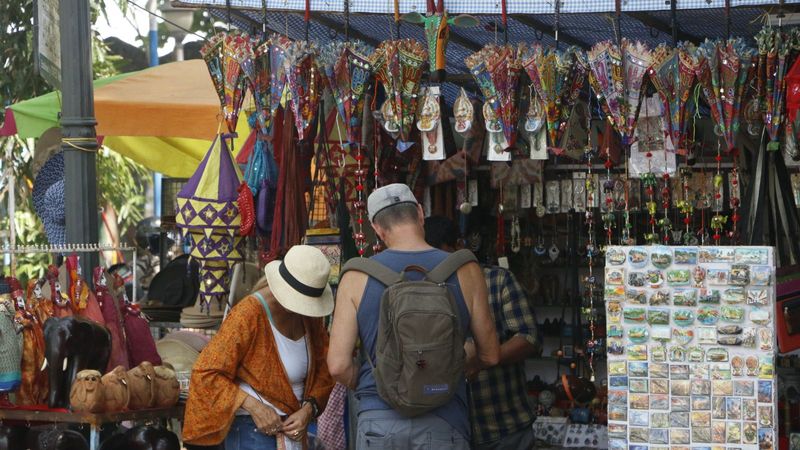 Jew Town, one of the oldest and most historically significant neighbourhoods in Kochi, traces its roots back to 700 BC when Jewish settlers chose this area as their home. Their presence endured until the collective decision to relocate to Israel. Presently, Jew Town still boasts a vibrant community of Jewish residents leading flourishing lives and running businesses.
This historic neighbourhood is renowned for its charming alleys lined with quaint shops, forming one of the most captivating flea markets in the region. Stepping into this market is like journeying through time, as it offers an impressive array of antique furniture, quirky lamps and lighting, captivating décor pieces, and so much more, each bearing the intriguing touch of its rich history.
7. Ravivaari Bazaar, Gujarat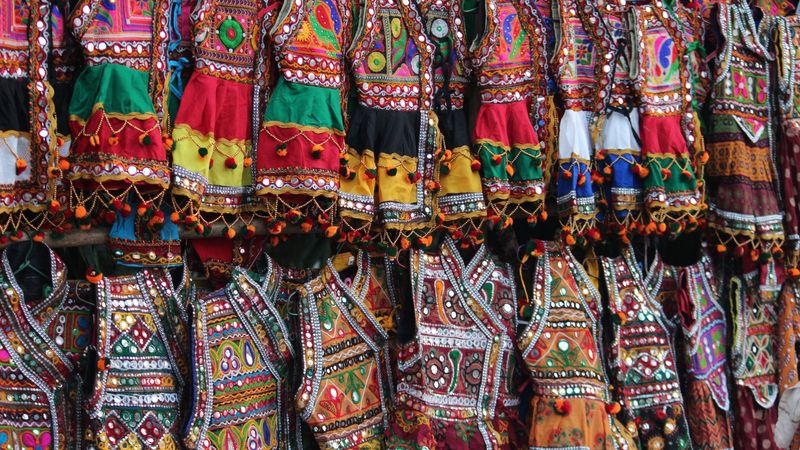 Ravivaari Bazaar, also known as Gujari Bazaar, boasts an impressive history dating back six hundred years. Traditionally held along the picturesque shores of the Sabarmati River, this ages-old flea market provides a fascinating glimpse into the lives of the locals through the years.
As you meander through the market's vibrant lanes, you'll be captivated by the diverse array of offerings. From crockery to antique furniture and everything in between, the variety is bound to surprise and delight you. While you indulge in a shopping spree, the market also treats you to delectable local food, adding a delightful culinary experience to your visit.
---
Photo: Shutterstock