Shopaholics beware! New Delhi is more than a city of historical landmarks, temples and cultural institutions that takes you back in time. It's also one of the top shopping destinations in the country. Hundreds of tourists and locals flock to the national capital's famed retail locations. Delhi is a buzzing shopping hub of India, known for Madhubani art, silk fabrics, tea, spices and puppets, among other items. Of course, like in any other part of the country, street food is an important part of the market and shopping experience. Here's a list of the best shopping markets in Delhi which you shouldn't miss.
1. Janpath Market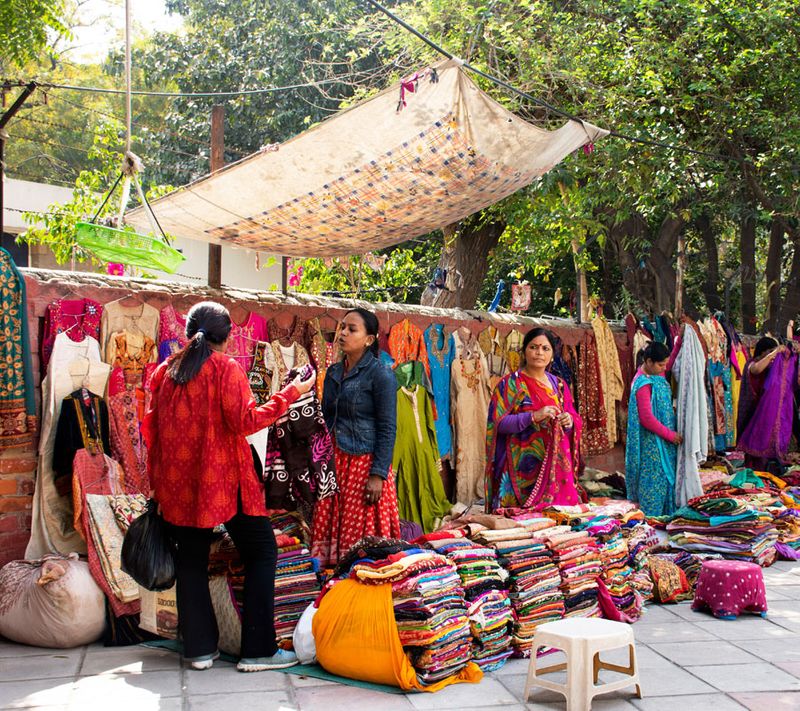 Janpath Market boasts unique antiquities, paintings, leather items, jewellery, shoes, handicrafts, brassware and clothing. You will need excellent negotiating skills in this famous Delhi market. Rajiv Chowk is the nearest metro station, and there is also a bus stop devoted to Janpath Market. This Delhi market is also known for its Tibetan shops.
2. Dilli Haat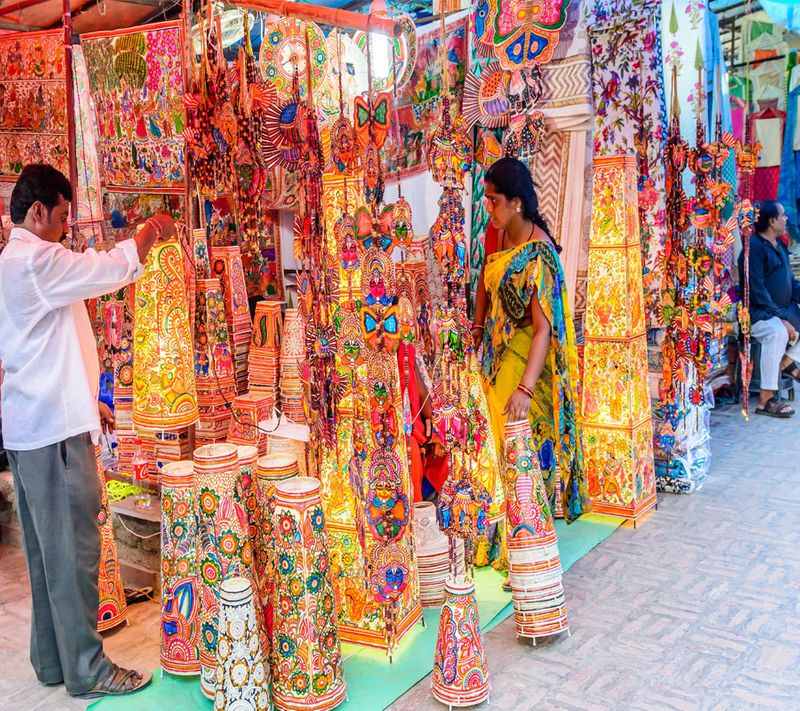 The Delhi Government founded Dilli Haat some decades ago to support the city's tourism. Today it's renowned as the state's brainchild. This Delhi shopping market is widely regarded as the go-to place for handicrafts from across the country. You will find traditional artefacts, various beads, gemstones, necklaces, shoes, Madhubani artwork, Phulkari pieces, camel skin handbags and bamboo-made crafts. The green roof and rustic appearance of the stalls add to the atmosphere. This Delhi famous market also hosts several cultural activities regularly.
3. Chandni Chowk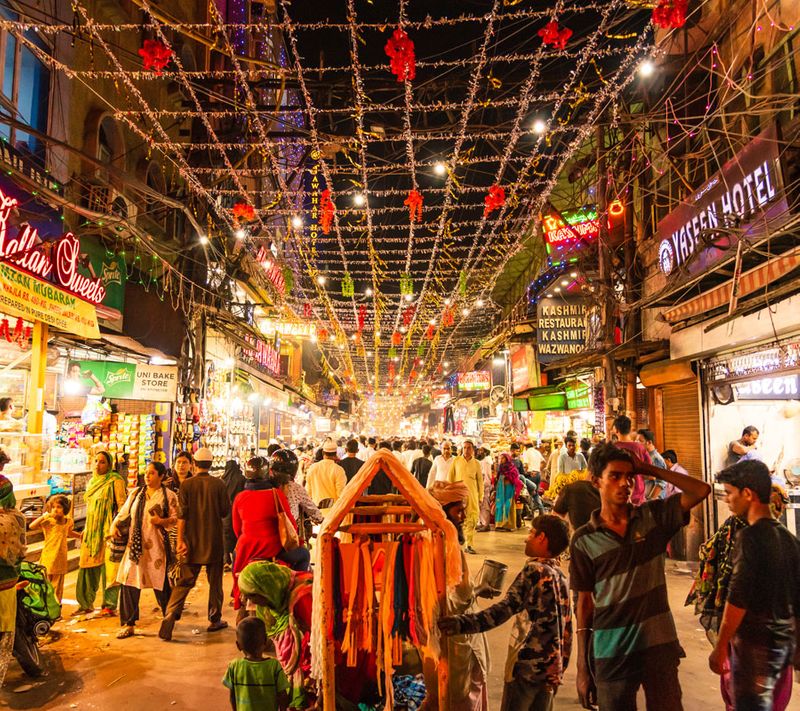 Chandni Chowk, located in Old Delhi, dates back centuries and is one of the best markets in Delhi. Walking through the narrow lanes of Chandni Chowk gives you a glimpse of Delhi's rich historical and cultural grandeur. There are several bazaars in the market like Katra Neel, Dariba Kalan, Khari Baoli, Tilak Bazaar, Bhagirath Palace, Daryaganji and Chatta Chowk. Each of these Delhi markets has its own distinct selection of textiles, electronics, hardware, culinary equipment and old books.
Dariba Kalan is well-known for its pearl, gold and silver jewellery, and natural scents. Khari Baoli is a must-visit for spice connoisseurs. Katra Neel's textile market sells a wide range of materials, including silks, satin, crepe, cotton and muslin. Bhagirath Palace is Asia's largest electrical goods bazaar, and it also sells medical equipment and allopathic drugs. Tilak Bazaar is known for chemicals, whereas Chatta Chowk is known for semi-precious jewellery, embroidered purses, hand-painted wall hangings and antiques. While you're here, do not forget to indulge in some of Chandni Chowk's delectable street cuisine.
4. Sarojini Market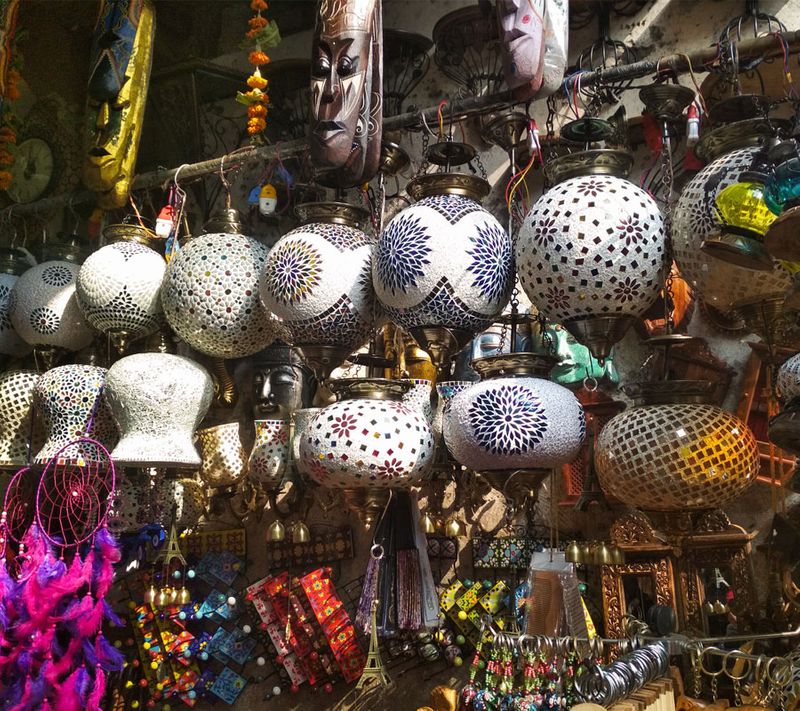 Sarojini Nagar is known as the best clothes market in Delhi. You will find designer clothing from some of the biggest labels at steal prices in this Delhi famous market. Shops and kiosks offering all types of apparel, accessories and footwear spread out on the streets of this Delhi market. New merchandise is stocked every Tuesday, so get there early for the best deals.
5. Khan Market
Khan Market is one of South Delhi's most popular street markets. From branded businesses and boutiques to street sellers and Ayurvedic medical stores, you'll find it all here. It is a hybrid of both street and high-end marketplaces. Aside from Ayurveda and fashion, you will also find books, cosmetics, kitchenware, clothing, and exotic fruits adding to the wonderful shopping experience. The market is especially well-known for its tailor shops.
6. Paharganj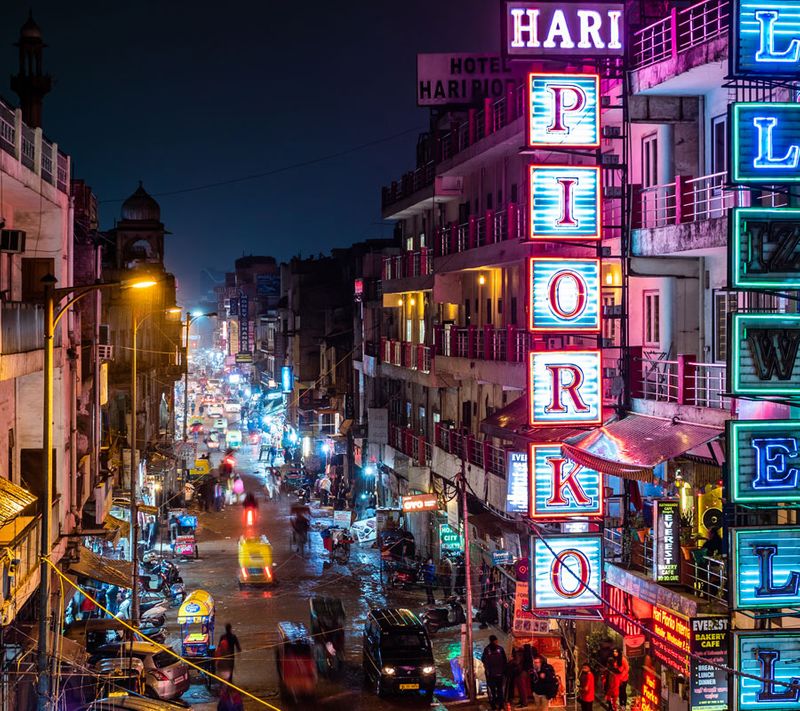 This is one of Delhi's tumultuous marketplaces. Wholesale merchants run the majority of the establishments here, so you will find several international items at bargain prices. Closed on Mondays, the market is open from 11 AM to 9 PM on all other days of the week. Among other things, you may discover the greatest music, literature, textiles, handicrafts, clothing and hookah pipes in this Delhi market.
7. Palika Bazaar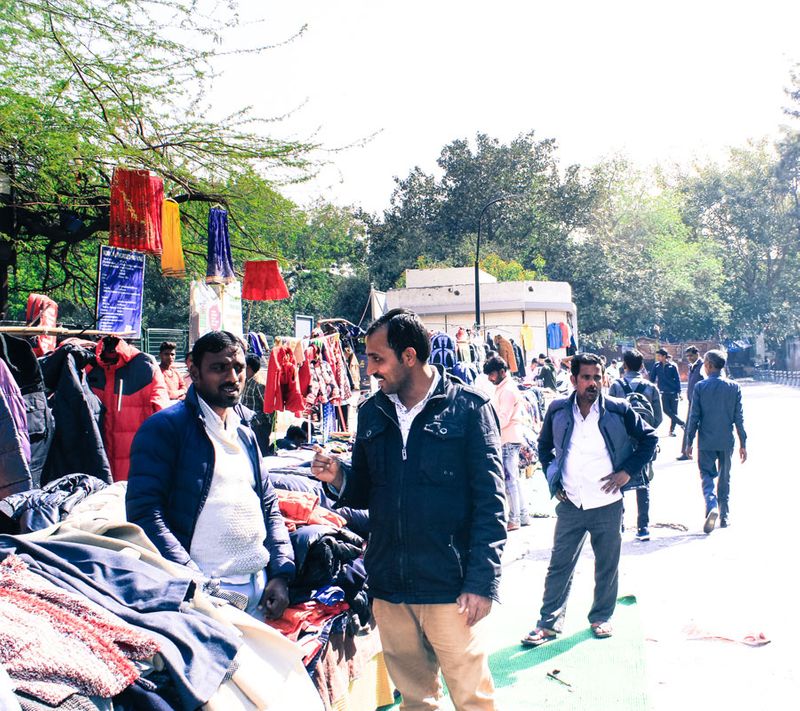 Palika Bazar is another popular shopping destination. It is completely air-conditioned and ideally positioned in the middle of Connaught Place. Delhi locals and visitors from various parts of India head to this market to purchase apparel, perfumes, shoes, footwear, electrical gadgets, and a variety of other merchandise. It's also a bargainer's paradise, so you may negotiate to your heart's content to get the best price.
8. Karol Bagh Market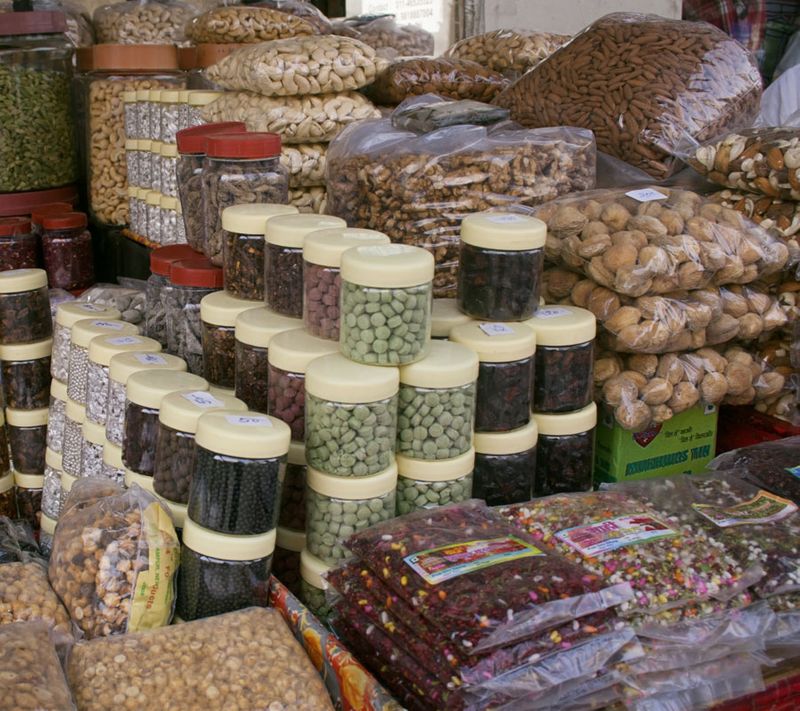 It is one of India's oldest markets, where customers continue to crowd street booths and shops. It is well-known for its beautiful bridal gowns and traditional Indian clothes. Cosmetics, books, shoes, gadgets and electrical products are also available in this Delhi market. You will also spot many mehendi artists here who apply stunning henna patterns on your hands.
9. Connaught Place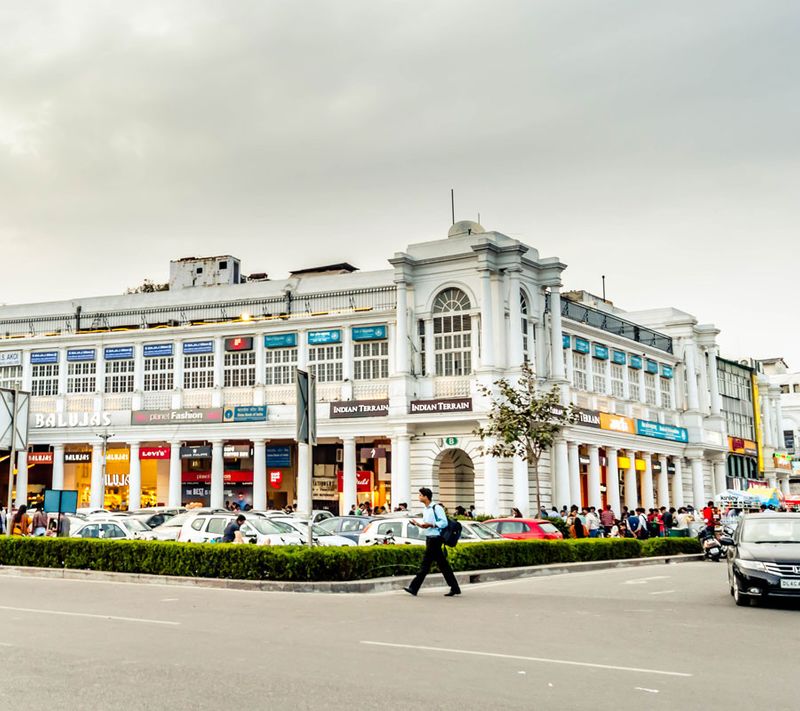 Connaught Place is the city's busiest shopping hub. You will find outlets of all the latest brands within a few steps of each other. The well-organized showrooms and stores at Connaught Place provide a variety of contemporary textiles, jewellery, Indian books, handcrafted pieces and electrical products, among other items. It also has a plethora of restaurants, cafés, multiplexes and boutiques.
10. Greater Kailash
Greater Kailash is separated between N-Block and M-Block portions, and the shops are alive all year round with lifestyle outlets, restaurants, bars, nightclubs, cafés and branded apparel stores. It's one of the city's most upscale shopping areas. You will find the best in traditional and casual clothing and footwear. It's a great spot to hang out as it boasts the trendiest pubs, restaurants and nightclubs.
Delhi's shopping markets will leave you spoilt for choice. From accessories and stylish wear to home décor and exotic delicacies, there is something for everyone. So, when you're in Delhi, don't forget to visit its various wholesale marketplaces, colourful bazaars and flea markets in addition to its luxury shops and exquisite boutiques.
---
Photo: Shutterstock