We totally understand if quarantine and WFH life turned your home into a chaotic mess. No doubt, all of us want to make our home look like it is straight out of a magazine. You may have already started to think about getting new furniture to give your home a new look. But, before you spend truckloads of money on new items, what if we told you there's no need for such a dramatic makeover? You can still redecorate your home's interior with the items you already have. Whether you are trying to give your space a cosy feeling or just bored of your old furniture, you can give it a whole new look with a few simple tips and tricks. Here are some DIY furniture ideas to give your home a more aesthetic vibe! 
Photo Lamp
Tired of the same old regular bedside lamp? How about giving it a new look? Create a lampshade out of photos of your loved ones. Take a plain fabric lampshade and wrap a collage of your favourite photos around it. The glow from the photos onto the fabric sets a beautiful mood in your room. Remember to choose the photos that hold a special meaning for you. Now you can have all your favourite memories right by your bedside. 
Towel Holder
Do you have the habit of leaving damp towels and worn clothes across the floor or bed? If you are a towel abandoner, this DIY furniture idea is for you! Turn an old ladder into a holder for towels and clothes. Make sure you clean it thoroughly before you start using it for its new purpose. This DIY furniture will create an ideal and dedicated space for you to hang all the towels and worn clothes. Apart from being a great organisational tool, they also help to fill awkward walls. And if you're going for a farmhouse-themed aesthetic, this can be the perfect detail. 
DIY Triangular Shelves 
If you're a sucker for wooden decor and are looking for ways to incorporate them on your walls, consider wooden triangular shelves. If you have wooden planks at home that are of no particular use, craft triangular shelves out of them. You will find many tutorials for home furniture ideas on the internet to assist you in the process. Mount your new DIY shelves on the wall and use them to keep or display your favourite items. Triangular shelves also help to make the most of unused corners.
A Bar Cart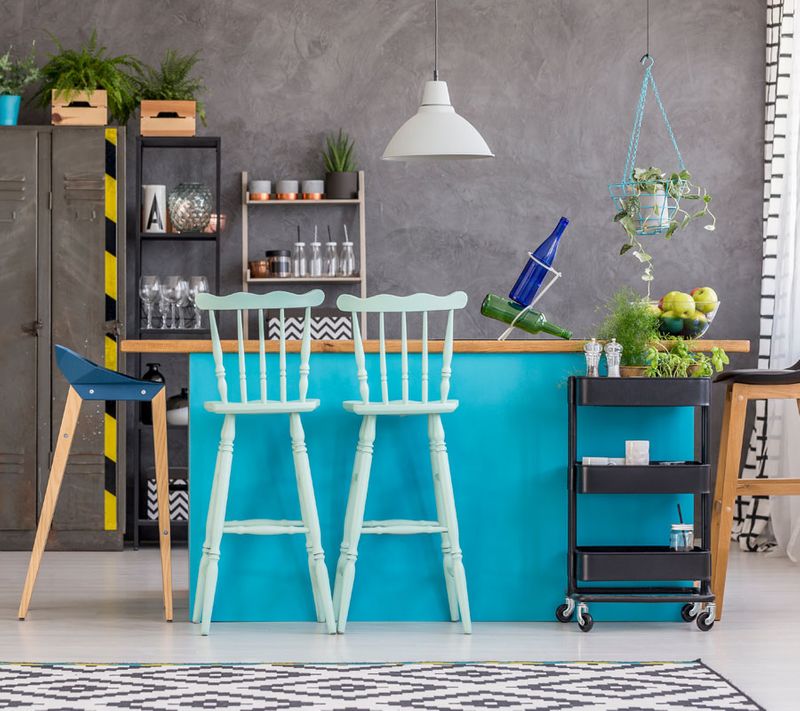 If you like hosting intimate cocktail gatherings at your home, you don't need to stock a full bar for a casual affair like that. Instead, turn any side table in your home into a DIY bar cart. It's perfect for outdoor and indoor entertaining. Go pick the theme for your cocktail party, add the essential elements to your bar cart and get ready to have fun! 
Drawer Pull Handles
Sometimes, small details can make a huge difference. If you're bored of the drawer handles around your home, get rid of them. These days, coir and pearl drawer pulls are the rage in DIY modern furniture plans. Go check them out and create your own drawer handles.  
DIY Ottoman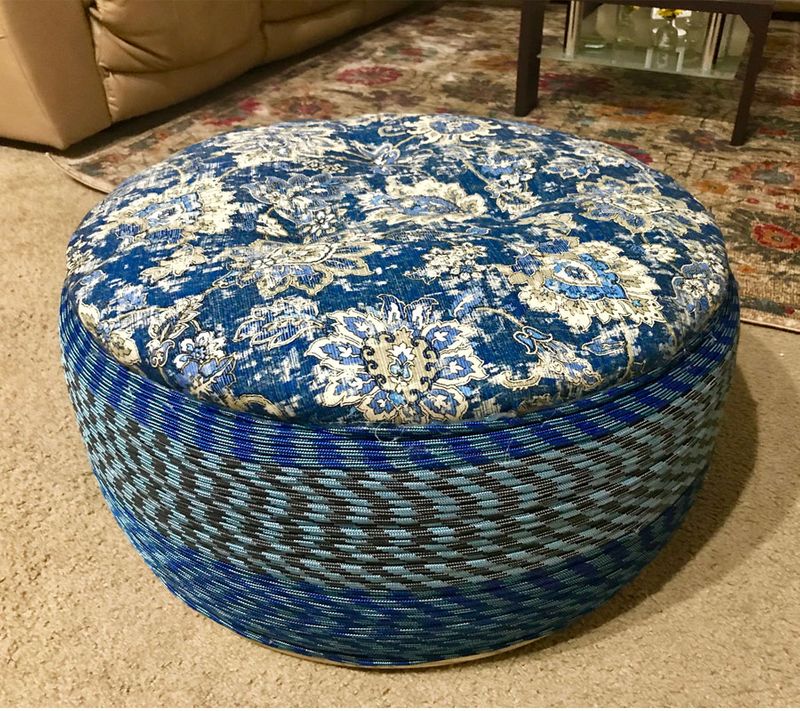 There's always a need for extra seating in the living room or bedroom. But you also need a piece that blends in with the rest of your furniture. We understand your dilemma! If you happen to have good quality fabric lying around that you don't use anymore, put it to good use by fashioning an ottoman out of the fabric. 
Plant Shelves
Give your plants a place among your other wall decor by crafting DIY furniture to hold them on the walls. Again, make use of wooden planks. Cut them out in different sizes and mount them on the walls. A wall full of plants will instantly give your room a fresh vibe and bring a touch of natural green indoors.  
A house becomes a home when it reflects you and your interests. Your home is the space where you have the freedom to create. It's the place that lets you explore your personal style. With these simple DIY furniture ideas in hand, give your home the aesthetic look that matches your vibe! 
---
Photo: Shutterstock