A versatile material, bamboo has myriad forms that make it ideal for home décor. With World Bamboo Day being celebrated on September 18 each year, bamboo is having its moment under the sun, rightfully.
1. Grass tales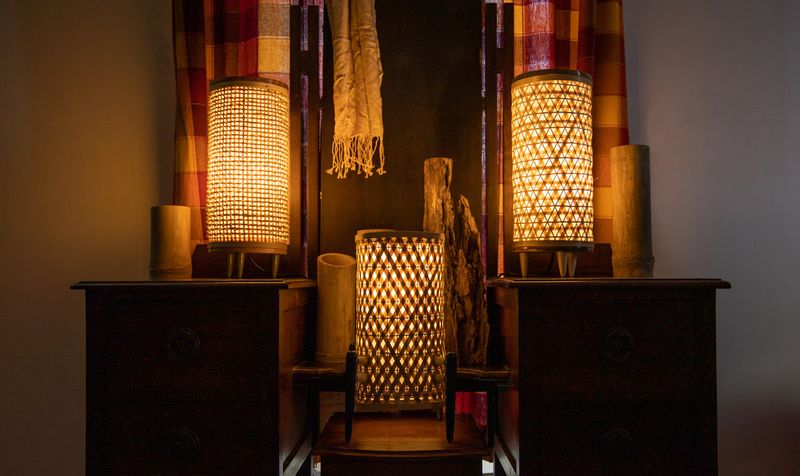 Commonly mistaken for a wood species, bamboo is from the grass family and hence, it does not need to be replanted. Bamboo matures for harvesting within four to five after plantation, as compared to softwood or hardwood which takes 30- 80 years. This makes bamboo a very good alternative for home decor products. Bamboo has a lot of environmental benefits like it is grown without pesticides or chemical fertilizers. "Its production of fibers has a lower environmental impact than other forms of fiber, especially synthetic ones that make it a sustainable choice. Bamboo can be used for diverse products like handicrafts, skewers, boards, beams, furniture, flooring, paneling, etc. Increasingly advanced methods of processing and preservation are being adopted by industries, which rely on bamboo as their raw material for manufacturing," says Neelam Chhiber, Co-founder, Industree Foundation.
2. Go green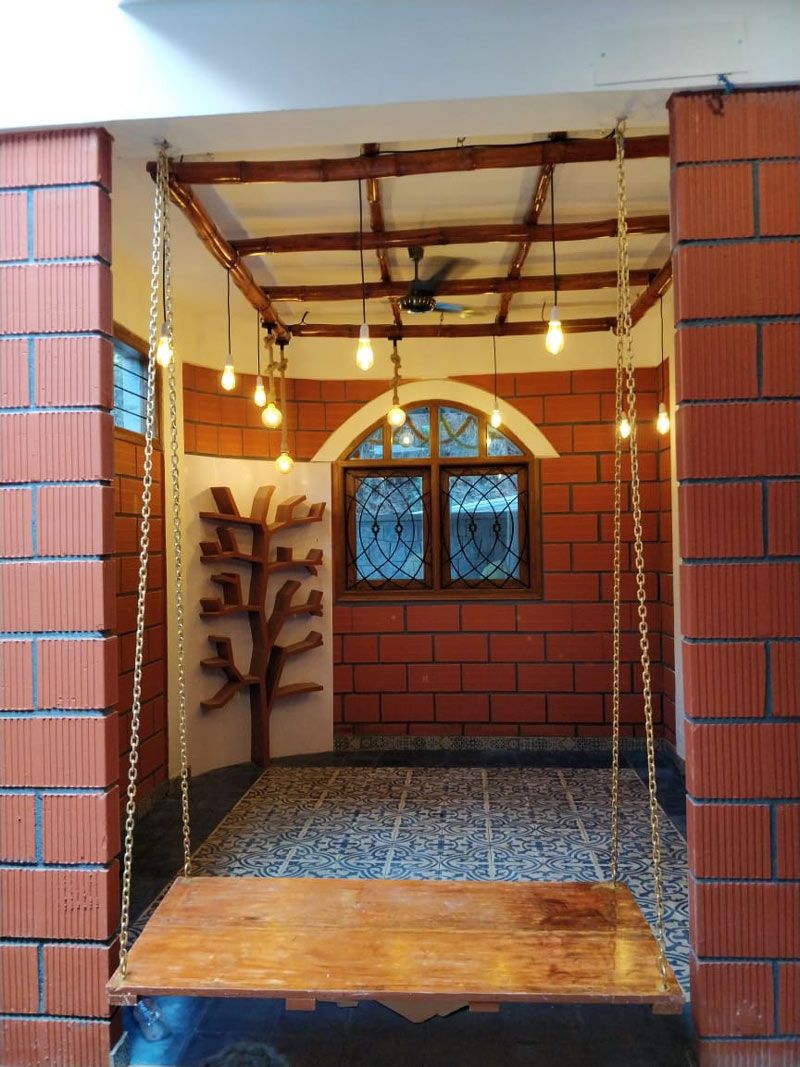 Bamboo is now hailed as 'Green Gold' and is known to be good for the environment, even after an item or décor has completed its life cycle. "The material is biodegradable, and it will not cause harm to the environment in comparison to plastic. With a huge array of by-products that can be made from bamboo, there is no one single cycle of usage of bamboo. As a fast-growing plant, and which grows almost everywhere, there is no depletion of natural resources," says Abhijith R Priyan, CEO, buildAhome. Bamboo is lightweight yet has high tensile strength. Even when plucked out of its root, it has almost zero maintenance and appears to live forever. There is no harm to nature when sustainable materials like bamboo are used in décor. 
3. Sustainability cues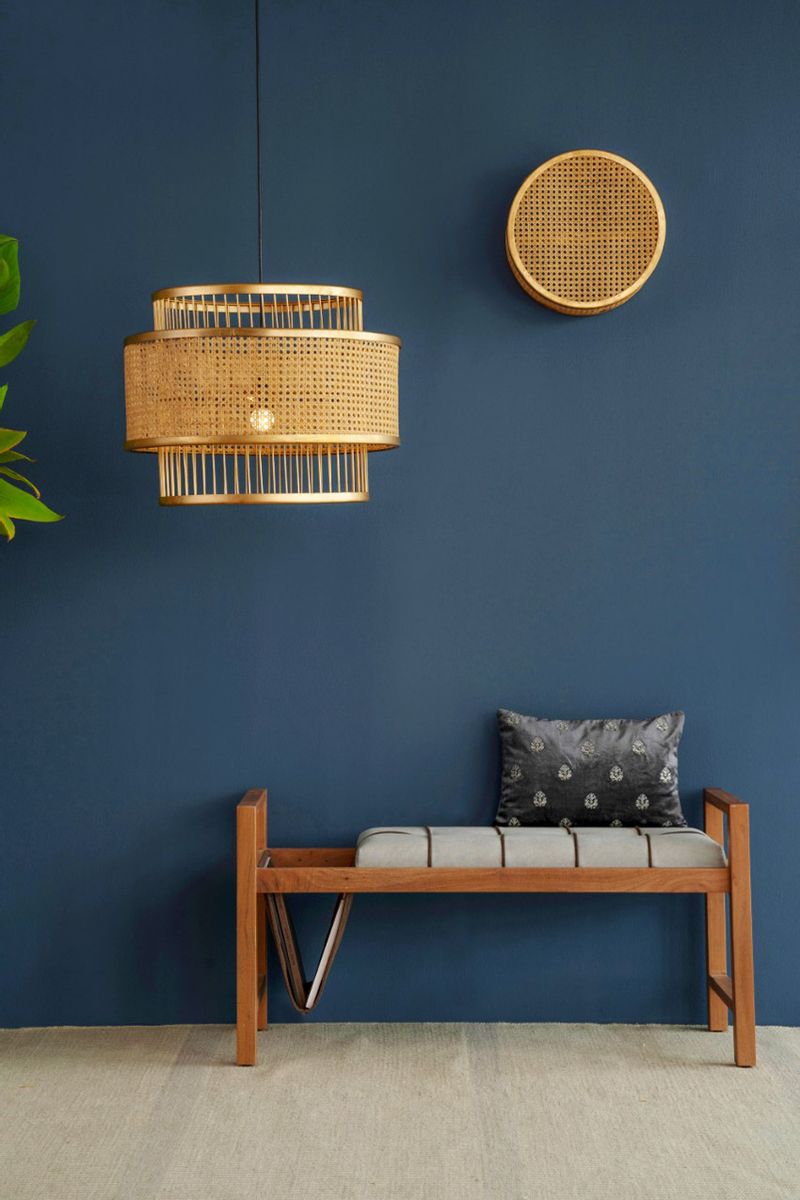 Bamboo in home décor has evolved beyond hammocks and cane vases. Even the most functional items around the house are now being developed using versatile grass. With its smooth texture and calm tones, Bamboo adds character and can fit in almost all décor styles. Nikita Bansal, Head of Lighting, Orange Tree says, "In a world that's finally woken up to the severity of the climate crisis, sustainable life, and aim to consciously choose products that are good for our planet. In concrete dwellings, natural bamboo décor helps us to stay connected with nature in a simple, minimalistic way." 
Sanjana Vaghani, Founder and Partner, SKV Craft LLP, 'Saanjh India' adds, "There are innumerable ways to use bamboo in styling your homes. Commissioned pieces of wall art using cane baskets; we have also used bamboo shoots as room dividers, sofa sets, love seats, wardrobes and more are very popular. We have partnered with Magikelf, a curated marketplace for homegrown brands to retail our bamboo products."
4. Décor details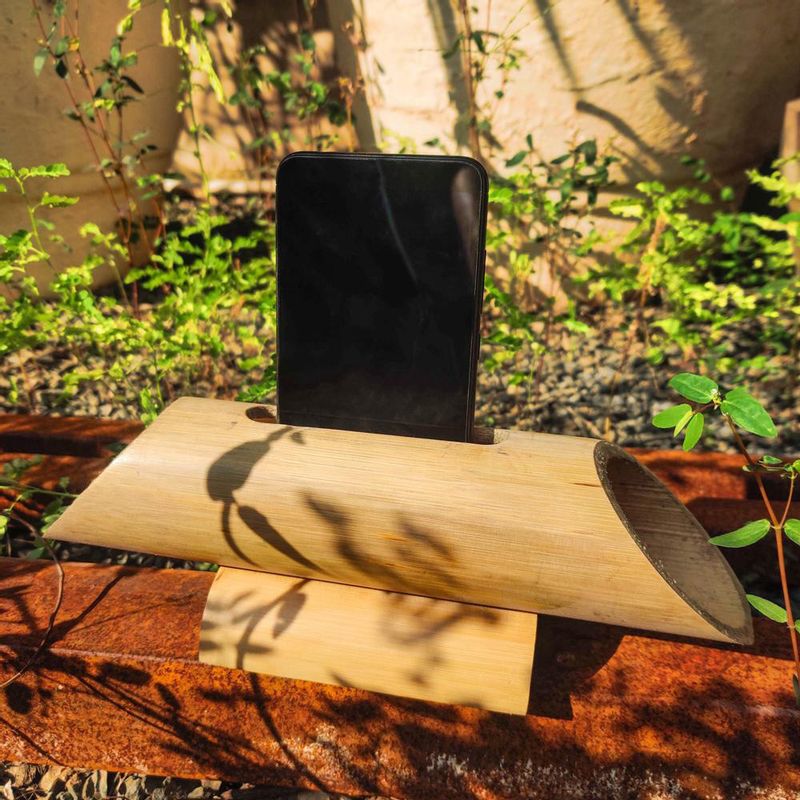 Home décor items made of bamboo are handmade by local artisans, and each item has a unique design and a luxe look. Bamboo is a versatile material that is used in a variety of forms and design styles. From table mats to wall clocks, candle holders to trays, boxes, and baskets to furniture and lamp shades to wearable accessories, bamboo looks good in every form. Nitin Pamnani, Co-founder, iTokri says, "Bamboo is the strongest material in the organic design world. It is light in weight, resistant to wear and tear, and is naturally resistant to moisture. It is biodegradable as well. At iTokri, we work with artisans from West Bengal, Assam, Madhya Pradesh, and Orissa who make products out of bamboo and Sabai grass, and other natural grass products. They create handicraft products that are unique in design, handmade, biodegradable, sustainable, and eco-friendly."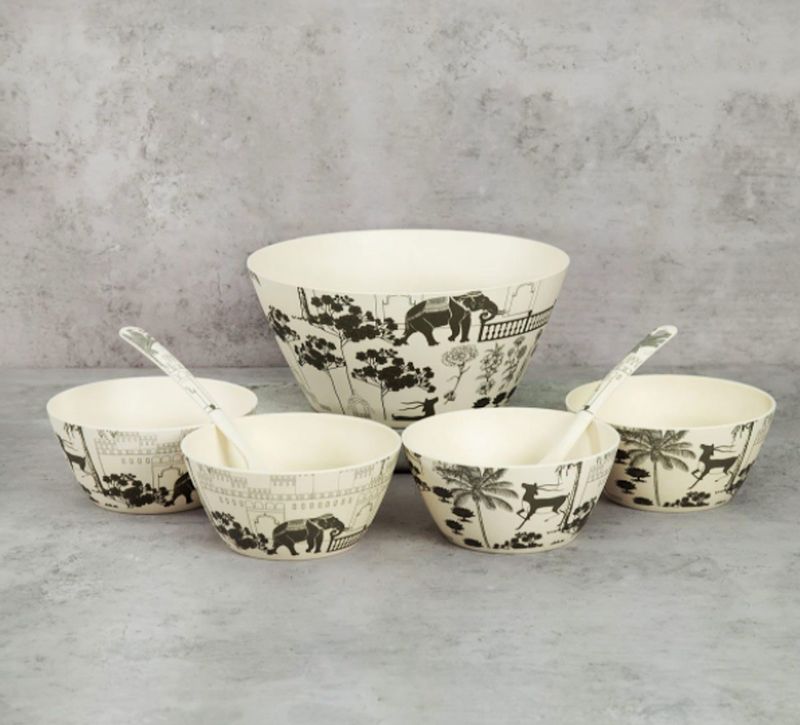 Krsnaa Mehta, Founder and Executive Director, India Circus – A Godrej Venture adds, "Bamboo is easily one of the most versatile and neutral materials that can be used in your décor all year round. With its attractive and calm colour tones of green, yellow and brown, bamboo is best suited to give your home a sense of peace and tranquillity. It can easily be incorporated into any rustic or modern home style. Use it in its natural texture for a rugged aesthetic or buy something in a finished style for modern home space." Time to make a bamboo push for your home.
Tips to decorate with bamboo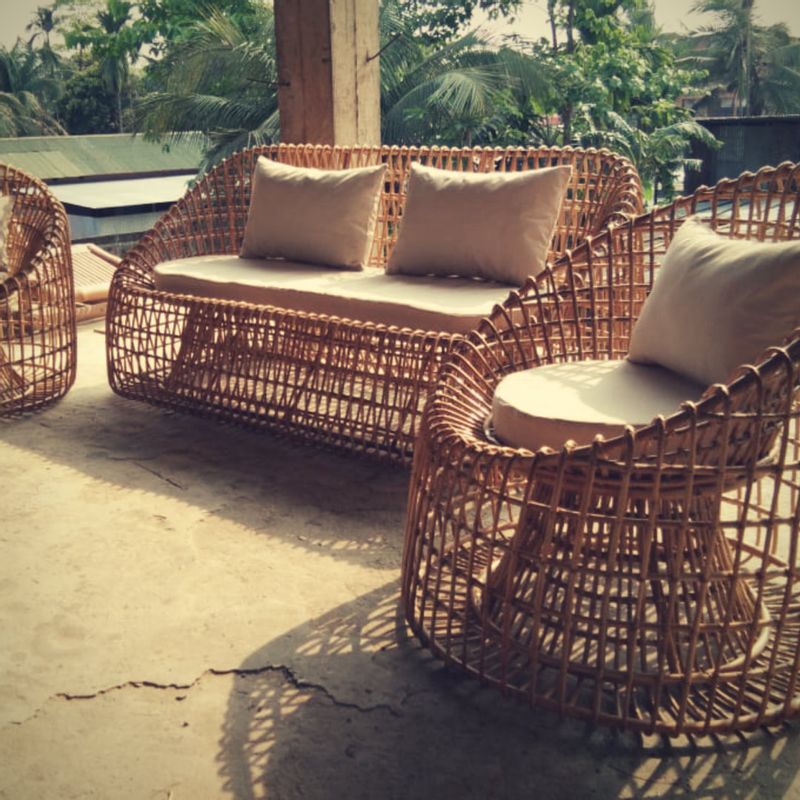 Mumbai-based architect Shweta Shetty suggests regular cleaning of bamboo artefacts with a dry cloth. Occasionally, you can clean with mild detergent and wet cloth. Regular polishing with linseed oil will make sure they look good and last longer, only avoid direct contact with soil in balconies.

Avoid going for bamboo with smaller knots and check the diameter of the bamboo before buying it. It is vital to choose a bamboo cut at the right time (end of rainy season) and take care of it or else it will decay soon.  

Always research a little about the origin of the bamboo before commissioning bamboo furniture or other items of decor.

Avoid using unpolished bamboo interiors especially if living in regions with a humid climate.
---
Photo: Industree Foundation