Sustainable living is no longer a far-fetched concept or an after-thought; it's has become a conscious lifestyle choice for several households in an effort to be energy efficient.
Apart from energy efficiency and social responsibility, a sustainable home is also cost effective, offering an innovative sense of comfort to its occupants. 
While structural optimisation is an important part of an energy efficient home, albeit complicated, utilising interior design ideas can be a great way to reduce costs on those utility bills. Here are the most effective tips to make your homes energy efficient.
1. Turn to nature 
Using natural light effectively is the foremost way to a sustainable home. Selecting suitable window systems while renting, buying or making your own house is essential. Large windows are the ideal energy-saving features for most climates, other than extremely harsh winters. 
According to interior designer Vaishnavipratima Kodakalla, "Windows in the north and east direction will provide ample sunlight and fresh air, in turn cutting down on electricity usage." "Solar panels can also be installed to reduce the dependence on the state provided power grid energy, further reducing the cost and creating energy-efficient sustainable homes," advises interior designer Punam Kalra.
2. Smart technology 
In case natural light is not a possibility, modern technology ensures that artificial alternatives come in handy. Kalra suggests, "Switch from incandescent to LED light bulbs and to energy-efficient electrical devices. These can help you save 40% or more on energy costs." The biggest challenge is the initial investment required to make the switch; however, it pays off in the long run with the long operating life.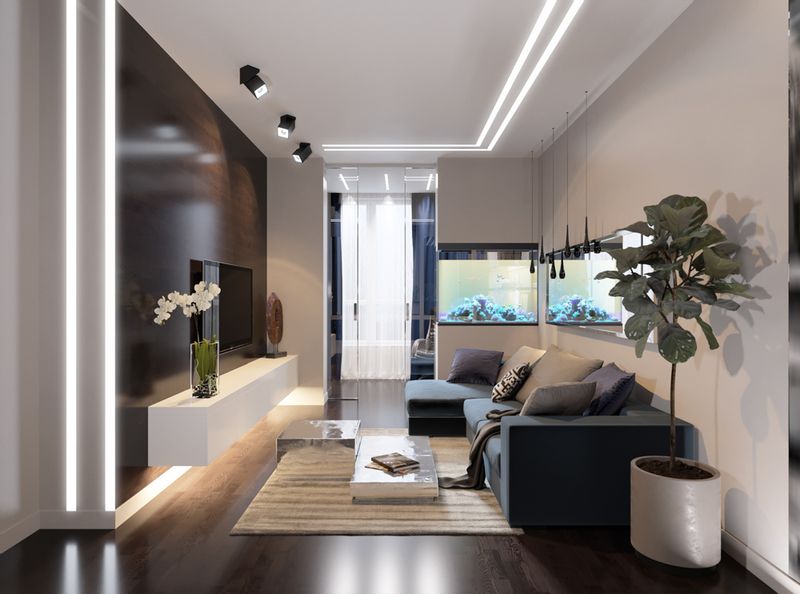 For further savings, Radeesh Shetty, Lighting Designer and Founder of The Purple Turtles says, "Opt for smart lighting allowing you to control energy usage from a smartphone or tablet. Also lighting fixtures with sensors are energy efficient as they switch on and off sensing your presence in the room/space." 
3. Proper insulation 
Our addiction to air conditioners in summers and heaters and geysers in the winters is causing irreparable harm to the environment. An effective insulation system can help you control the indoor temperature through the year.
Kalra suggests focussing on the roof, "A cool roof is a smart and efficient way to prevent the roof from heating up due to the direct exposure to sunlight. Reflective paint, shingles or tiles are all-time favourite materials for creating a cool roof." They reduce the amount of heat absorbed by the roof and transferred throughout the house via the ceiling, substantially reducing the need for air-conditioning or heaters.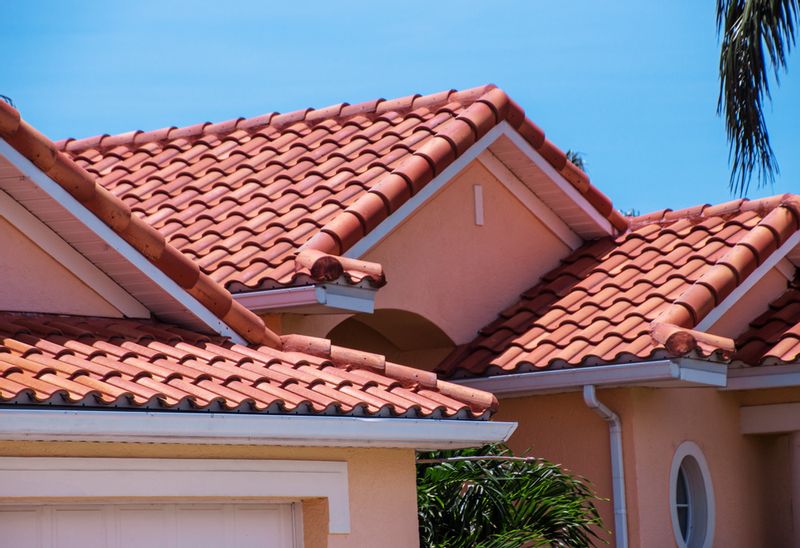 Use of clay is another innovative and simple way to lessen energy consumption, says Kodakalla, adding "Using green roofs can also keep a home cool to make your home sustainable. Using HVAC system is also advisable." 
4. Instant heaters 
Switch to instant heaters over conventional water heaters says Shetty. "Instant water heaters provide hot water on demand, there's no standby energy loss and it reduces energy cost by one fourth compared to the traditional geysers." 
5. Floors for your weather 
Kalra adds, "Hard flooring, such as stained concrete, wood or stone, is foot-friendly in summers and also winters and hence the most popular option for a mixed climate. Tiles and bamboo flooring are a great summer choice for extremely hot environments as it cools down your flooring and room temperatures, making it easy to fight the heat."
6. Quick Home Improvements
Heavy investments aren't the only way to take a step towards sustainable living. Kalra uses a ceiling fan as an example: "A good ceiling fan not only keeps you cool in the summer but can also create warmer air currents in the winters using a fan with a reversible direction option." 
There is a plethora of aesthetically designed fans to cater to your every need. "Fans with inbuilt light helps to illuminate a space, thus reducing the net energy utilised in the inhabited space," Kalra calculates. 
While Kodakalla suggests, "Drinking water from earthen pots, using regular water in place of hot water and having kitchen gardens are some home ideas one can adopt." A green balcony/terrace not only provides shade from direct sunlight but also helps control indoor temperature. 
Do these simple measures inspire you to adapt a sustainable lifestyle? Which of these tips you would apply to your homes in the future? Share your thoughts in the comments below. 
---
Photo: Shutterstock