These days, almost all houses have a balcony or patio. Many people try to convert their balcony space into a modern-day jungle by adding lush-green plants and trees. However, only a few think of hanging a swing in their patios. Not only can a swing add a beautiful nuance to your outdoor place, it can also help you relax after a long day at work.
So if you want to spruce up your space and elevate its aesthetic value, here are six jhula designs you can count on:
1. Cotton swing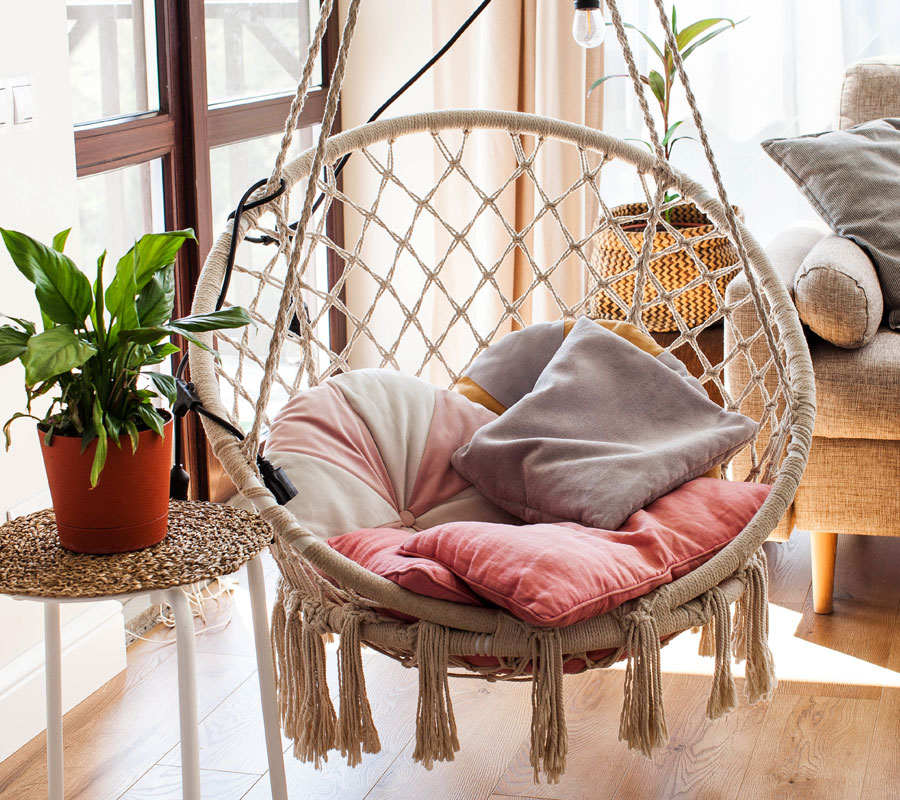 This swing can undoubtedly be labelled as a 'Made in India' creation. This type of design is widely seen in many Indian households from time immemorial.
A cotton home swing is ideal for small balcony spaces. It is durable and holds up to 100 kilos of weight. Its humble design makes it suitable for any style of interior. You can spruce up this simple balcony jhula by adding some cute throw pillows. You can buy this kind of swing on Amazon.
2. Swing chair with a stand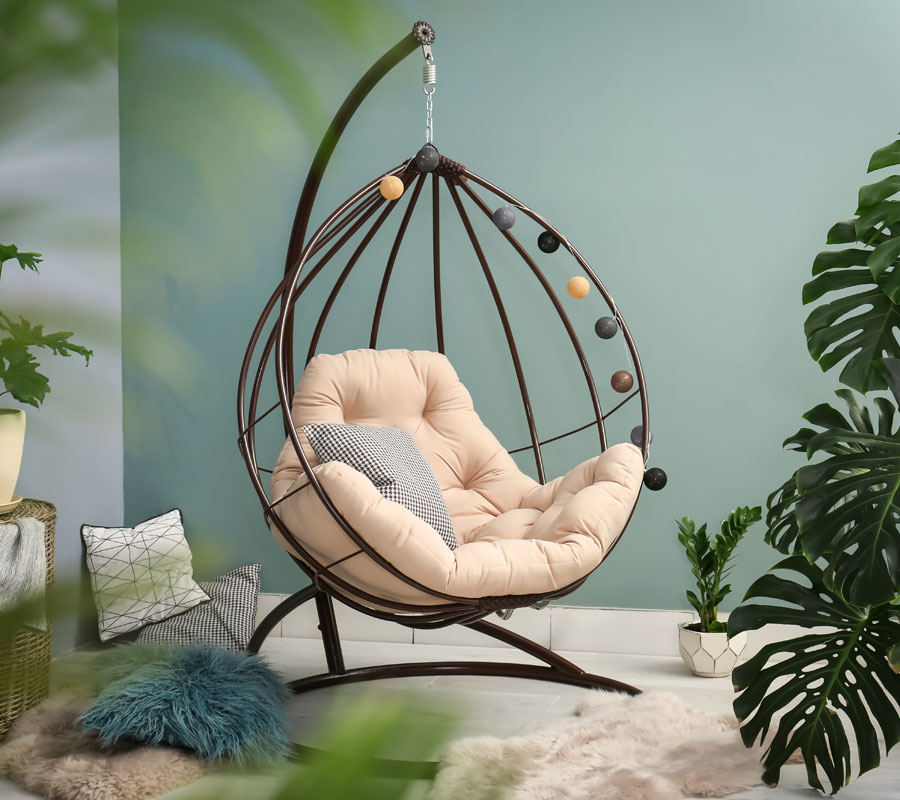 This jhula design has comfortable seating, making it ideal for large balconies and patios. Interestingly, you might have seen many homes having these types of swing chairs in their indoor living areas—mostly because of its comfortable seating and minimalistic design. This jhula is perfect for your home if you want to create a space where you can sit for hours minus any discomfort. You can buy this balcony jhula design on Urban Ladder. 
3. Hammocks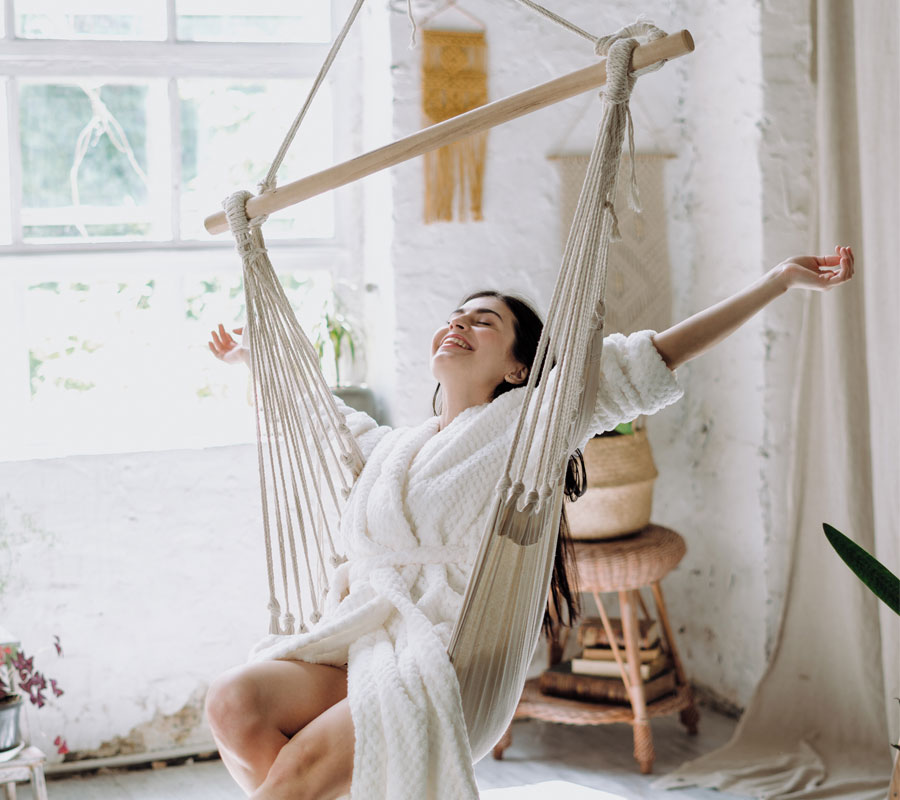 The modern design of hammocks make it a stylish and contemporary accessory for both indoor and outdoor spaces. Moreover, if you have all-white interiors, then this jhula design will elevate the aesthetic of your balcony even more. Guaranteed to be a hit among your friends, especially children, a hammock also offers an opportunity to include bohemian vibes in your space. You can buy this hanging swing for the balcony from Pepperfry. 
4. Relaxed balcony swing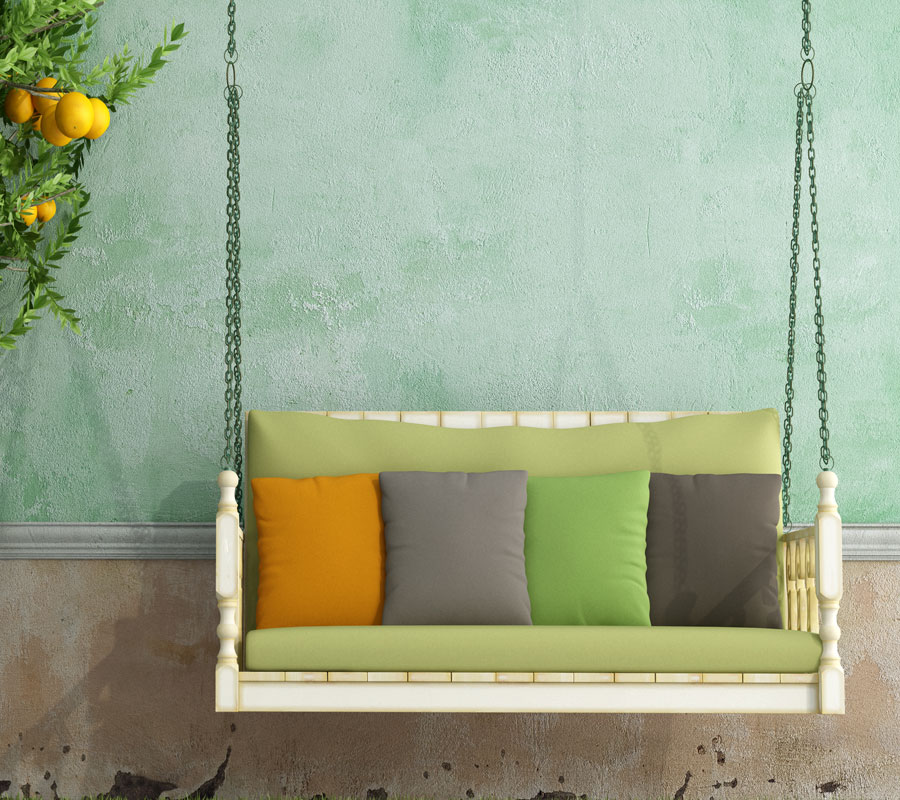 Are you someone who likes to drink their morning coffee in the balcony? If yes, then this jhula design is ideal for you. The highlight of this relaxed balcony swing is the soft bedding, which makes it extremely comfortable and ergonomic. This jhula design has enough space for you to lounge comfortably. That said, as compared to other types of balcony swings, it is expensive. You can find this Jhula for the balcony on Amazon or at a nearby local vendor.
5. Cane swings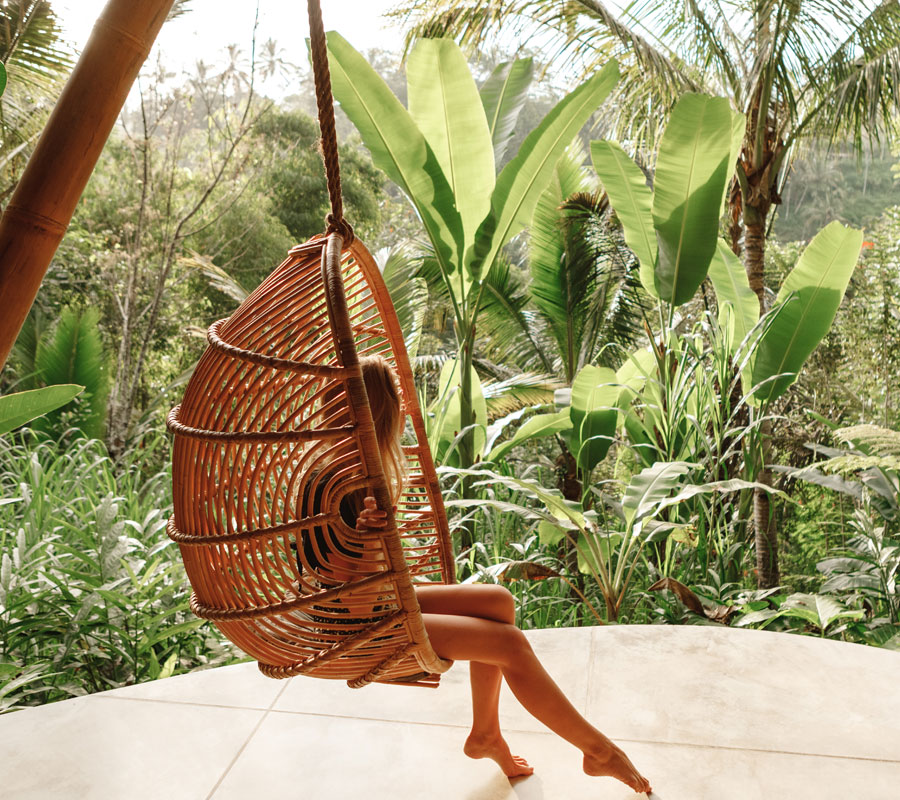 Cane swings are considered to be one of the most affordable balcony swings that offer value for money. However, this type of jhula is less durable as compared to others and is good for light use only. You can buy this swing on the Chennai chairs' website. 
6. Wooden hanging jhula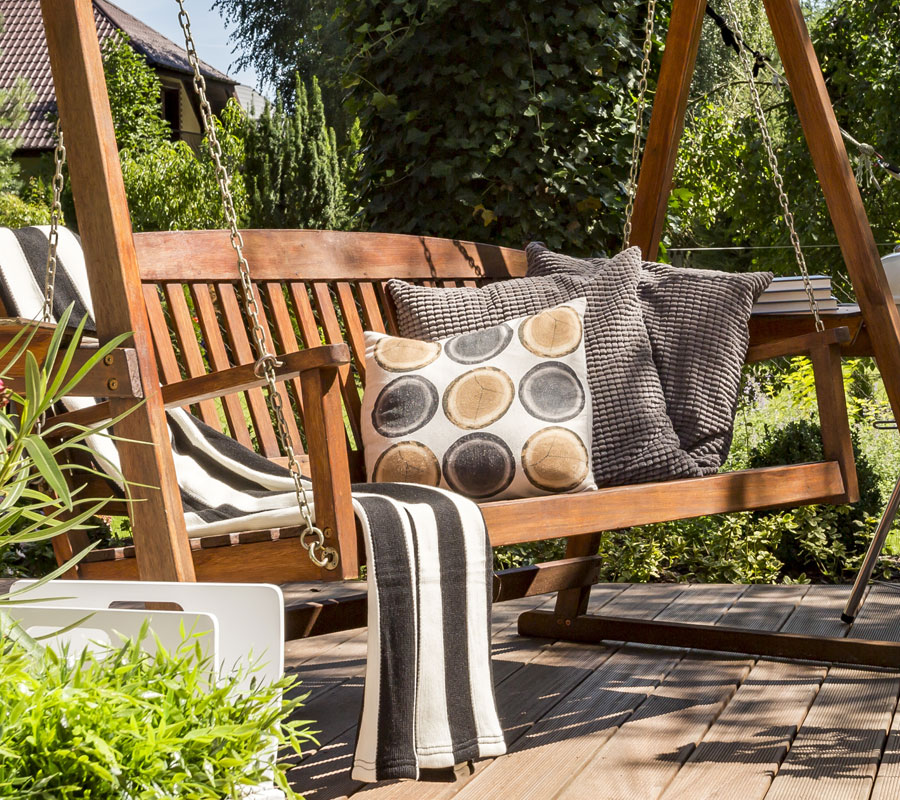 This charming balcony jhula will enhance the look and feel of your space. A wooden jhula is perfect for relaxing on weekends, when you want to read a book with a cup of tea in your hand. The best part? You can get a local carpenter to custom make this for your balcony.
If you enjoy gazing out your balcony, then a swing is the perfect accessory for your space. And these options will help you choose the right one for you.
Photo: Shutterstock