The festive season is upon us and as we get ready to dress our families and ourselves in the best of the season, it is important to ensure that our personal space is not left behind. While it is easy to pick expensive, branded products to re-decorate our homes, it is neither pocket friendly, nor good for the environment to do so. A home reflects your personality in the most basic, aesthetic, even quirky way, and re-doing it does not need to burn a hole in your pocket. 
This festive season we bring you five ways to make your home a little more you — in its own classy, kitschy, quaint, or quirky way. And no, it doesn't have to be restricted to traditional Indian decor.  
1. Decide what you want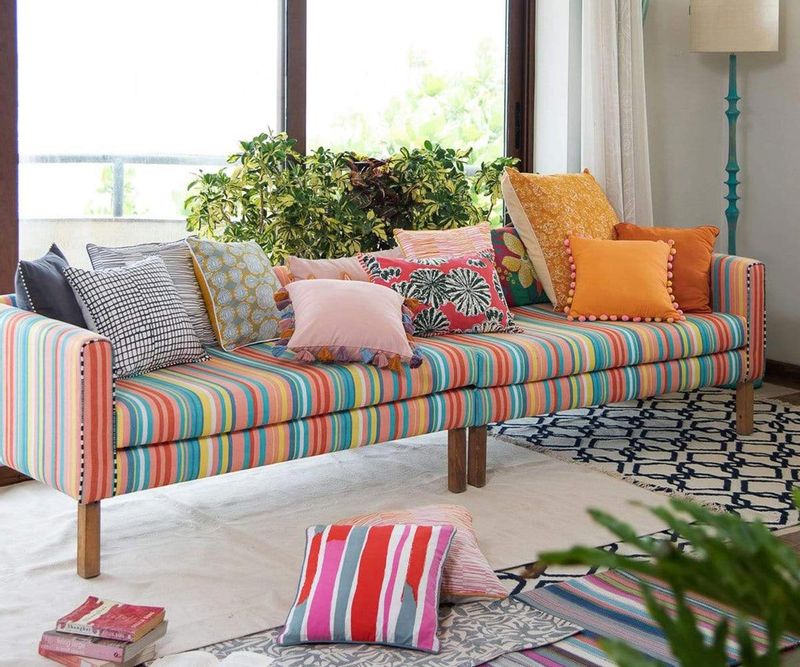 Maximal or minimal, classic or quirky, bohemian or quaint — a home should be a reflection of its inhabitants. It should also grow and evolve like those who live inside it. And so, before you set out to redo your home this festive season, it is important to take some time to understand how you would like your space to be and what do you want your home to reflect. 
Before you get to the drawing board, it is also crucial to consider if your design sensibilities have changed in the past few years. Do you want an overhaul, or do you want just topical changes in your home? Are you looking for a cosier home or do you want to open up the space? Taking your changing needs into account is important too. Would you like to carve out space for a home office or create an entertainment niche; would you redo the kids' room or make a nursery for the baby could be just a few of many points to consider. Remember: a little foresight can go a long way and ensure the longevity of your plan.  
2. Make a statement 
A house becomes home only when it reflects your personal ethos. Think of that map that you picked up on a trip to Europe, pull out the postcards your friends have sent you over the years, bring out your favourite China you have collected, and retrieve all heirloom pieces that you have inherited. All of these have the potential to be used in and as decor pieces that not only add character to your space but also add a personal touch.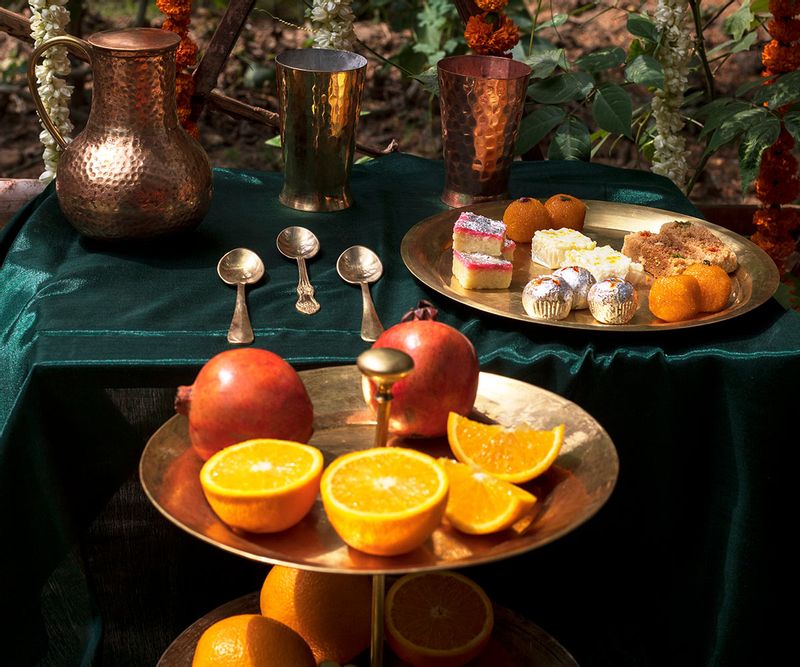 String together your travel pictures with fairy lights, frame postcards, menus, or even artsy paper bags to create quirky individualistic artwork and create a gallery wall with all these. Different porcelain pieces can be bunched together with some dried flowers or fresh foliage on a console to create a quaint corner. Heirloom pieces like brass urlis, copper pots, Kansa plates can turn into statement objects in the living area, kitchen, or entryway. Add a hardy plant by the window or use empty alcohol bottles to grow money plants — as long as what you do reflects you and your design aesthetic everything you possess can be turned into decor item.  
If you need ideas, Ptal, a homegrown brand that works with local artisans in three states offers statement pieces that are both utilitarian and decorative and can be used in various ways. Coppre is another homegrown brand that supports local artisans across states and makes high-quality copper, brass, and Kansa products that are contemporary, modern, and blend beautifully in all kinds of spaces. 
3. Small changes can make a huge difference
Redo one wall of your bedroom in a statement colour or put up new wallpaper in your living area; move around some furniture, bring in some plants, and you will have a totally new space. 
If you want to move from bold to subtle, go the other way — remove heavy prints, dark colours, and frames off the walls and add neutrals. Repaint and repolish old furniture in shades of cream, powder blue, or dusty pink, replace the heavy drapes and curtains to sheer fabrics, and re-do the sofa and chairs in shades of grey or taupe. This will instantly make your home look more airy, open, spacious, and bright. 
Check out Freedom Tree Home for your upholstery needs; it also offers decor and furniture options. Amsu, a homegrown home linen brand offers good quality table and bed linen that can easily integrate with any kind of decor. Purplepirateco is a homerun brand by watercolour artist Deepti Ahluwalia Sinha with a focus on Original watercolour art and affordable art prints with options to go both quirky and classic.
4. Let there be light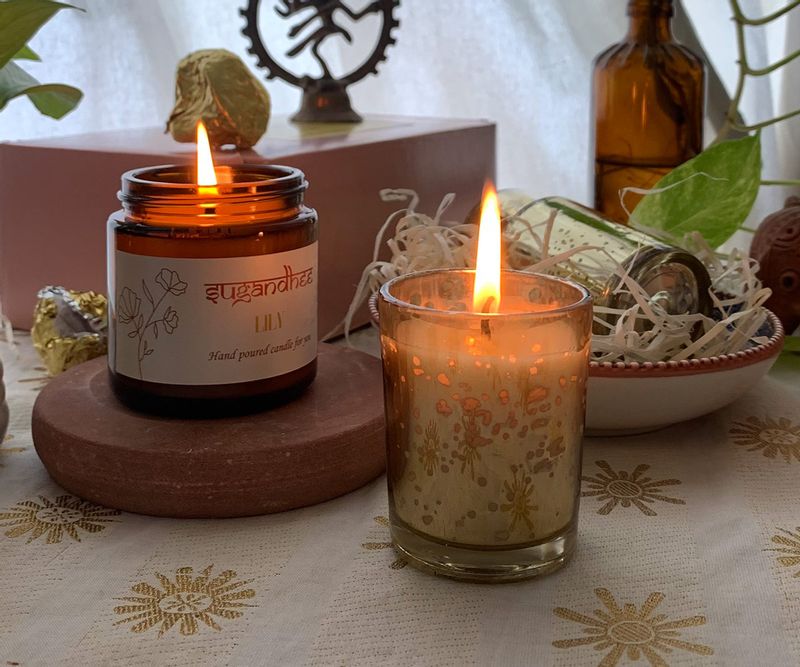 Lighting plays a vital role in setting the tone of a space. A room filled with natural light is inviting and exudes positivity, while diffused lights at night bring in warmth and character. Opening up the windows and draping them in sheer curtains help utilise daylight and make your rooms look larger. 
Layered lighting with diffused overall light and lamps, chandeliers, or pendants, used as focal points is easy to execute. It is also a great option for rental homes where making civil changes may not be possible. Invest in good-quality lamps and place them in spaces that you want to highlight — a corner in the guest room, a console in the entryway, a study table in the bedroom.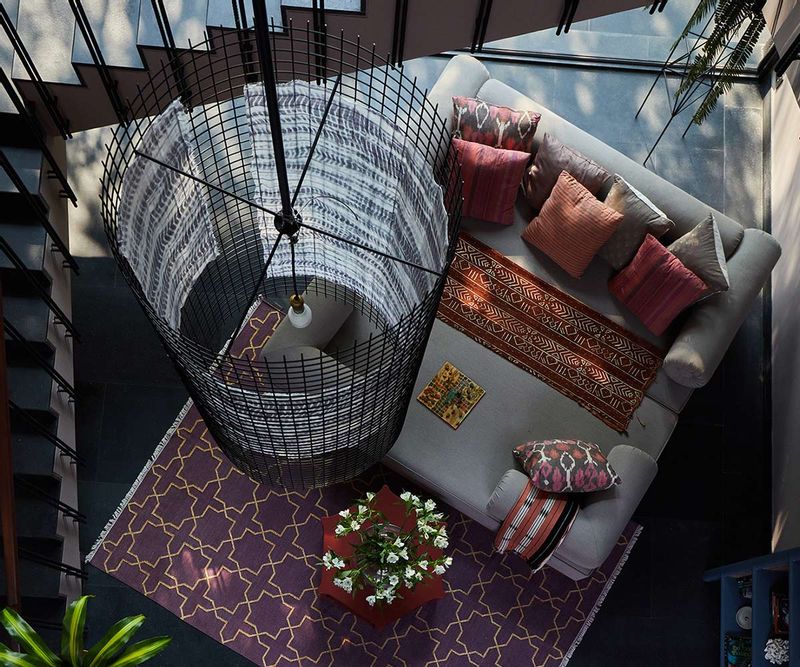 A low pendant above the dining table, wall lights above the bed, and tall floor lamps in the living area are great ways to add warmth and character. Keeping the lamp bases neutral and changing lampshades with the mood and season lets you use lamps as decor pieces too. 
Fabindia home offers good quality lighting options that can blend easily with all kinds of decor. Sugandhee candles is a home run brand that offers exceptional fragrances and products at affordable prices and can add both warmth and comfort with their mellow floral fragrance. 
5.   Invest in timeless high-quality products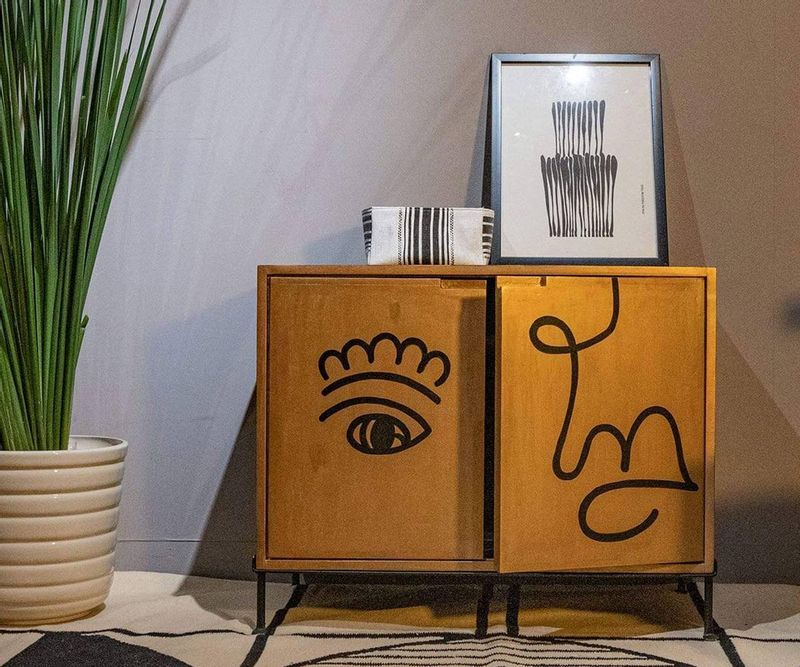 Having one high-quality accent or furniture piece can create a statement look. If you are setting up a new space and want to invest in furniture, decor, lighting, tapestry, and linen, make sure to choose a good quality product. The market today has enough and more homegrown brands that offer excellent products at affordable prices. 
When choosing to buy a new product also look at its versatility. A console can also work as a TV unit, a book rack can become a statement piece; a ceramic platter can be used as serve-ware but can also be the caddy for your candles and small plants. A set of handcrafted cups can also hold candles while a brass water jug can also act as a vase for fresh flowers. Playing with shapes, textures, materials of good quality linen can bring in interest. So, spend some time and thought in buying things that will last longer and can be conversation starters — for what is a home if it does not exude warmth, style, and passion. 
White Hill Studio and A Clay Story offer great quality, limited edition ceramics that are modern and contemporary. Jaipur Rugs works with marginalised women in Rajasthan and offers a wide variety of floor coverings in varying styles and budgets. 
---
Photo: Fabindia