Diwali is the one time in year when even the biggest procrastinators are up in arms to clean-up the home. This also provides an opportunity jazz up the home. What better way to do so with the festive launches and special editions?
Here are some of the unique and festive home décor pieces that caught our eye:
1. Jewellery tray by Studio Palasa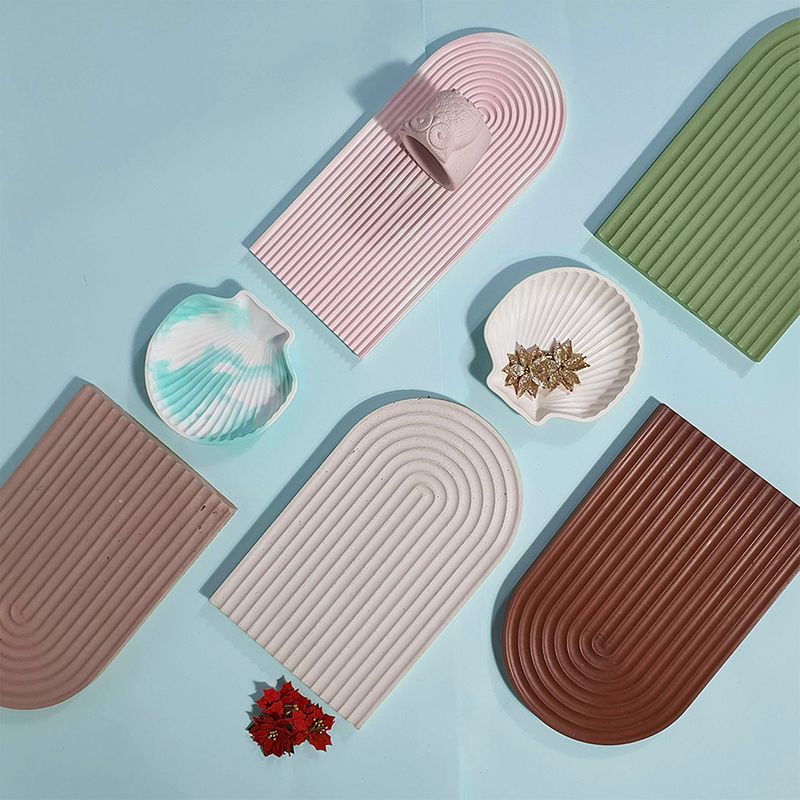 For all your odds and ends, and bits and bobs, this jewellery tray from Studio Palasa is the perfect choice. It is part of their festive collection titled Minimalistic Elegance.
Price range: Rs 250 onwards. Buy here.
2. Bowl set from Le Jahaan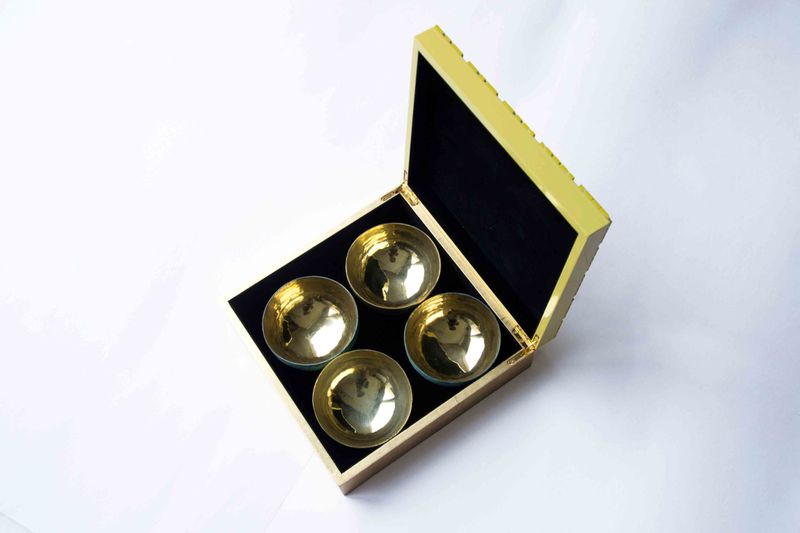 Packaging and décor brand Le Jahaan has unique Diwali gifting options such as this bowl set. More such options are available in different sizes and colours, handcrafted from wood to accommodate various types of items.
All products are available here.
3. Lotus blossom table runner from The Yellow Dwelling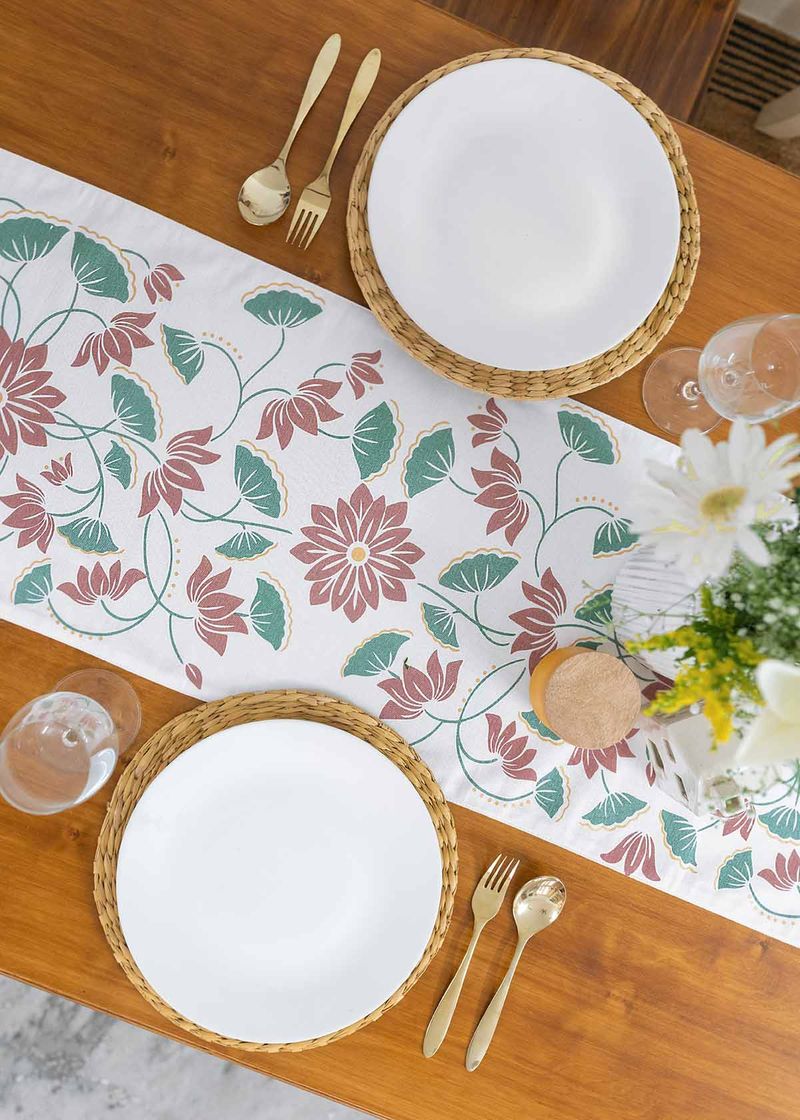 Inspired by the royal palaces of India, the lotus blossom table runner is part of The Yellow Dwelling's latest collection. It is made from 100% natural fibre inspired by the majestic architecture of our grand palaces and the sprawling gardens.
Price range: Rs 750-950. Buy here.
4. Gyasar silk cushion by Junekeri Homes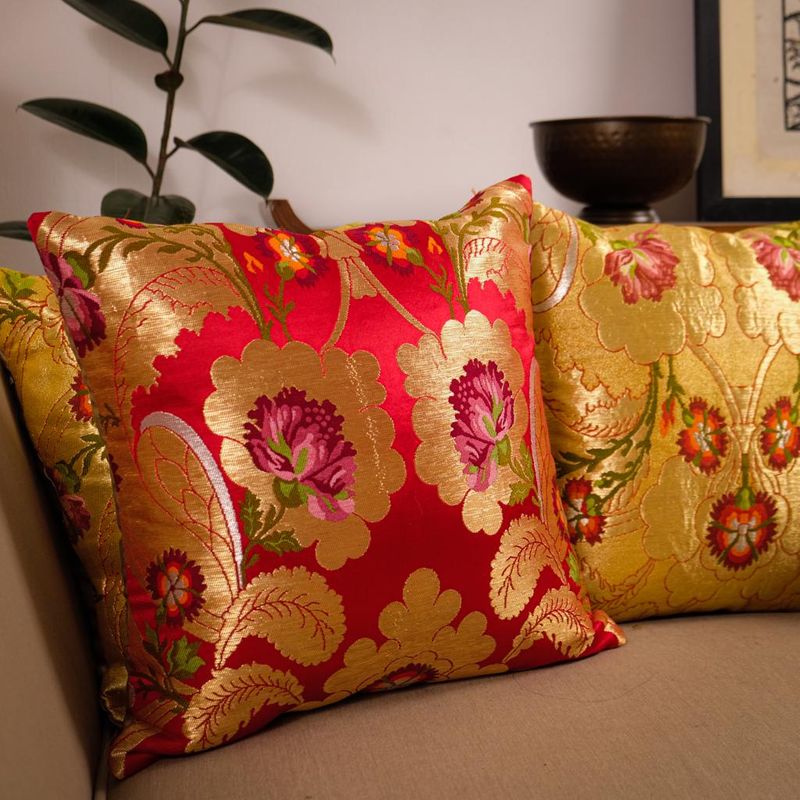 Junekeri adds a vibrance to Diwali with its Pemaand Sera pure Gyasar silk cushion with Tibetan-style marigold print in gold. It is part of a new collection of handwoven Gyasar silk. Gyasar is an ancient textile made of Kinkhwab, prominently featuring Tibetan characters signifying happiness and long life.
Price: Rs 3500.  Buy here.
5. Printed bed set by Tiger Marrón
If it is vintage, shabby-chic vibes that you crave, check out Tiger Marrón's home collection. This pastel pink bedding has caught our eye. It is made from 100 per cent organic cotton cambric and has an anti-bacterial coating. Tiger Marrón's collection adds elegance into one's space with simple and clean silhouettes.
Price: Rs 17600. Buy here. 
6. Handmade artwork from Art o'Walls
Gift your friends and family handcrafted pieces that is made with a lot of care, diligence and patience. The wide range of styles are created to match with all types of interiors and colour options. The variety of products and new additions are just perfect to keep for self and also serve as amazing gifting ideas.
Connect on WhatsApp here to browse through the artworks.
7. Gift sets from Knot Your Type

In search for something eclectic to gift this Diwali? Checkout Knot Your Type's handmade goods, which are crafted by artists with perfection.
Connect on WhatsApp to curate your gifts.
8. DIY Diwali kits from The Aesthete Project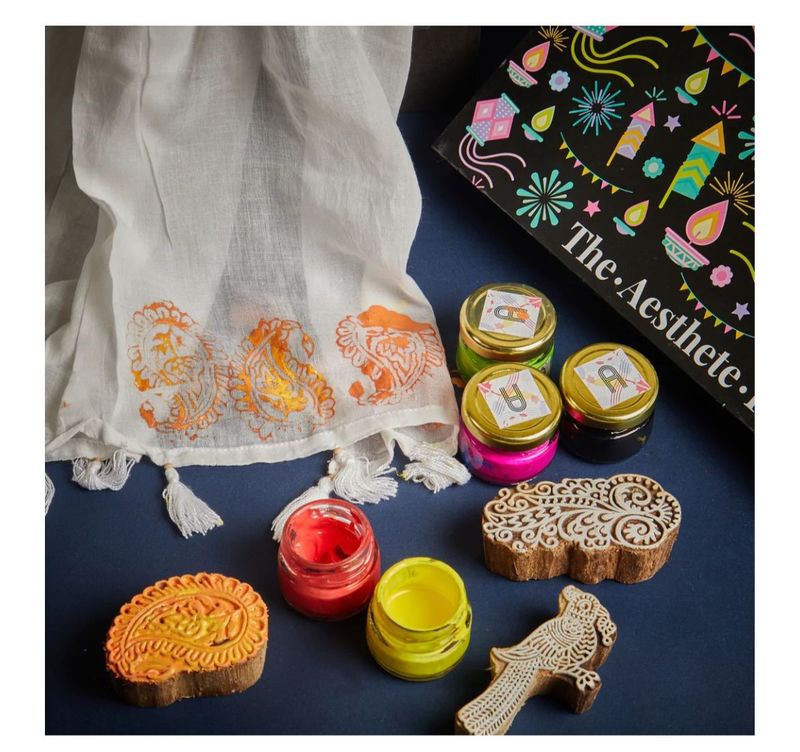 The Aesthete Project has special Diwali kits such as Sip & Paint, Tie & Dye, The Baby Box, The Edible Art Box and the Cookie Box which are thoughtfully curated & suitable for gifting, an intimate gathering, team bonding event or corporate gifting.
Price: Rs 2,000 onwards. Buy here. 
9. Cake stands from Objectry
These maybe cake stands, but they will also hold you mithai and desi snacks for your Diwali taash party. One has a marble top while the other a matte brass top where the base is left raw and unpolished for an organic, hand-crafted feel.
Price: Rs 2900 onwards. Buy here.
10. Ceramic oil lamps from The Orby House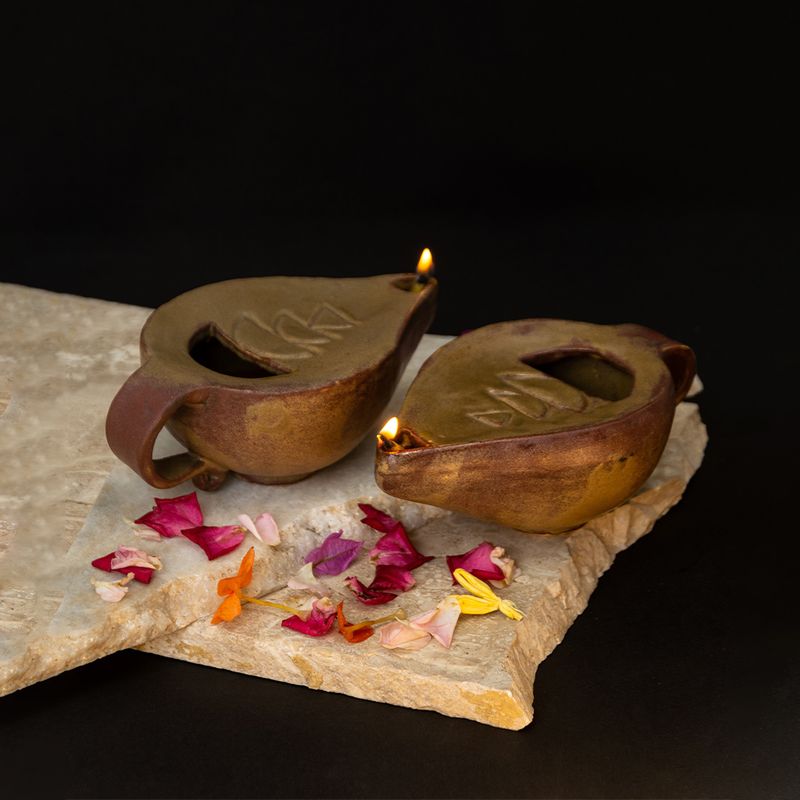 What is Diwali without diyas? These ceramic diyas from The Orby House are a great replacement for the use-and-throw clay ones. These diyas are part of their ceramic collections which also include urli-style bowls, incense stands and pots.
Price: Rs 900. Buy here.
11. Cutlery stand from Furnmill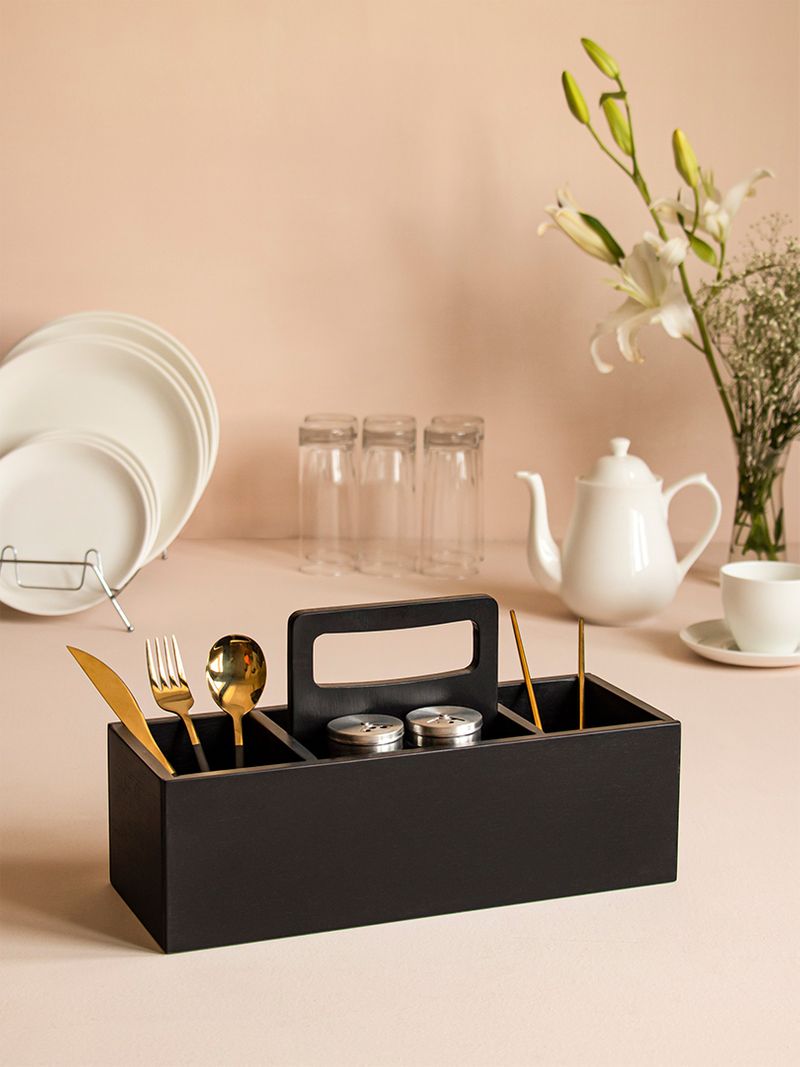 Grace your dining table with this nifty cutlery stand from Furnmill. It is an ergonomically designed and made from solid wood. The sleek look will add to your Diwali gathering.
Price: Rs 1503. Buy here.
12. Serveware from Rena Germany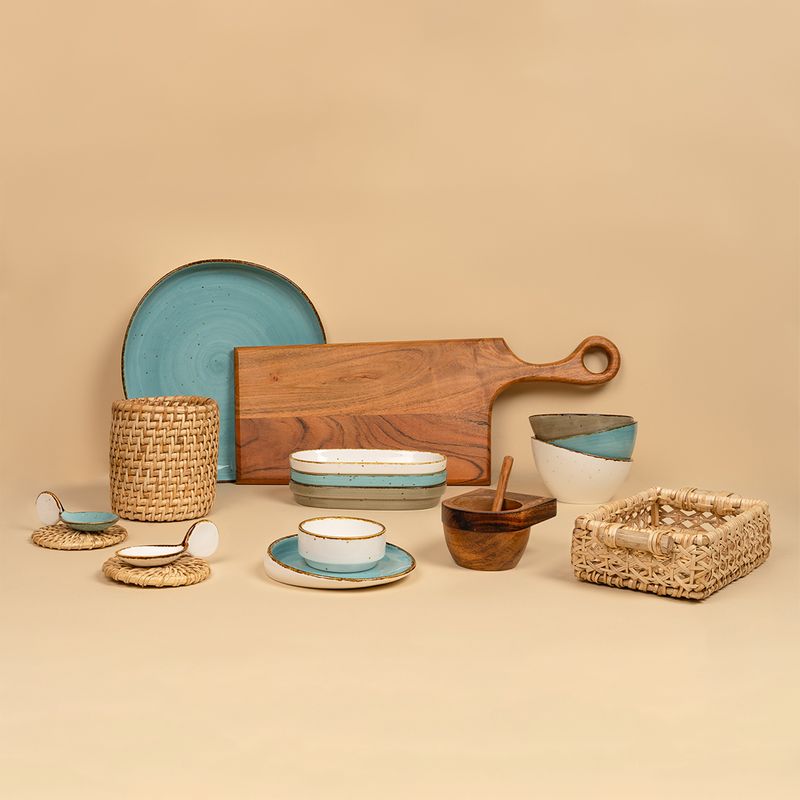 Diwali parties are the time to show-off you're the best of your tableware and serveware collection. This collection from Rena Germany is a great excuse to indulge in shopping. Diwali calls for sprucing up the house with lovely new additions and decor. While we place a lot of emphasis on the living room and the front of the house, the kitchen cries out for something fresh and cheery. And Rena Germany is the perfect solution for your dinning and hosting needs! Rena Germany offers premium bakeware, kitchenware, and host-ware to elevate your cooking and dining experience. It specializes in stainless steel products like knives and baking equipment for common households, and distinctive culinary aids and accessories for commercial usage.  
Price: Rs 525 onwards. Buy here. 
13. Cushions from Westside Home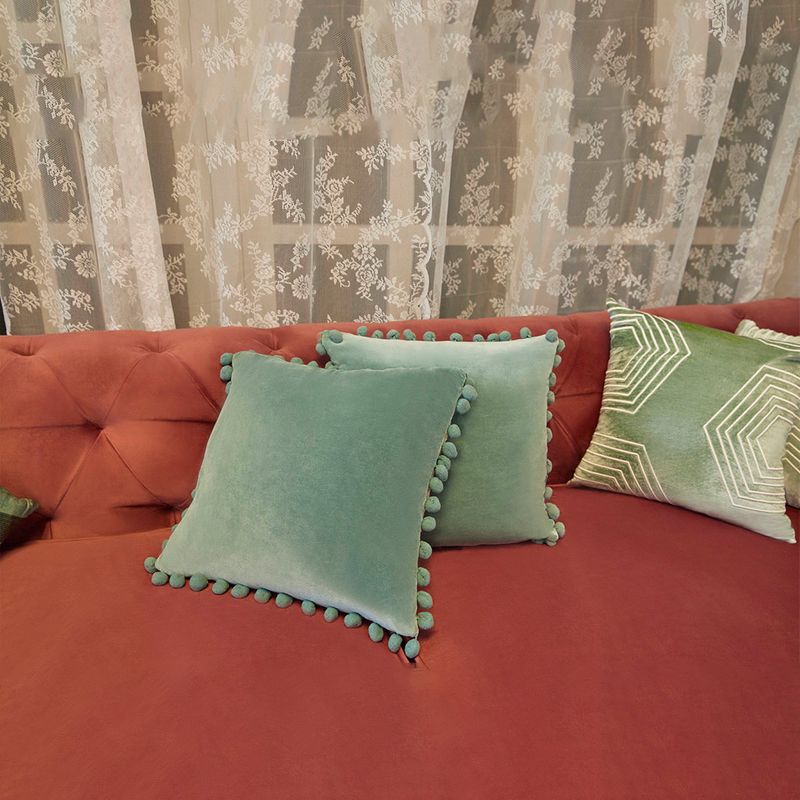 These blue cushion covers add calmness and elegance to your living spaces. These cushion covers balanced with neutral-coloured furniture could make your room look a class apart.
Price: Rs 599 onwards. Buy here.
14. LLADRO Blue & White 1001 Lights South Tower Candle on Tata Cliq Luxury
Inspired by the magical world of the tales of the Arabian Nights and its evocation of exoticism, fantasy, and adventure, the candles in this collection combine light and aroma to produce a dreamy atmosphere. Held in poetic containers of translucent porcelain, the luminous effect produced by the hand-engraved motifs on the surface transports us to a world of fairy tales.
Price: Rs 22000. Buy here. 
AlsoRead3
15. Fall 2022 collection from Kar Conscious Living
The home décor brand has launched a collection, which offers dinner napkins throws, cushion covers, and more. They've also designed a range of extra-long lumbar cushions for beds and sleek, modern couches. These are in shades like midnight blue and terracotta, mustard and navy, light blues and greens that all complement their minimalist block-printed range.
Price: Rs 2500 onwards. Buy here.
16. Pleasant peduncle cylindrical lamp by India Circus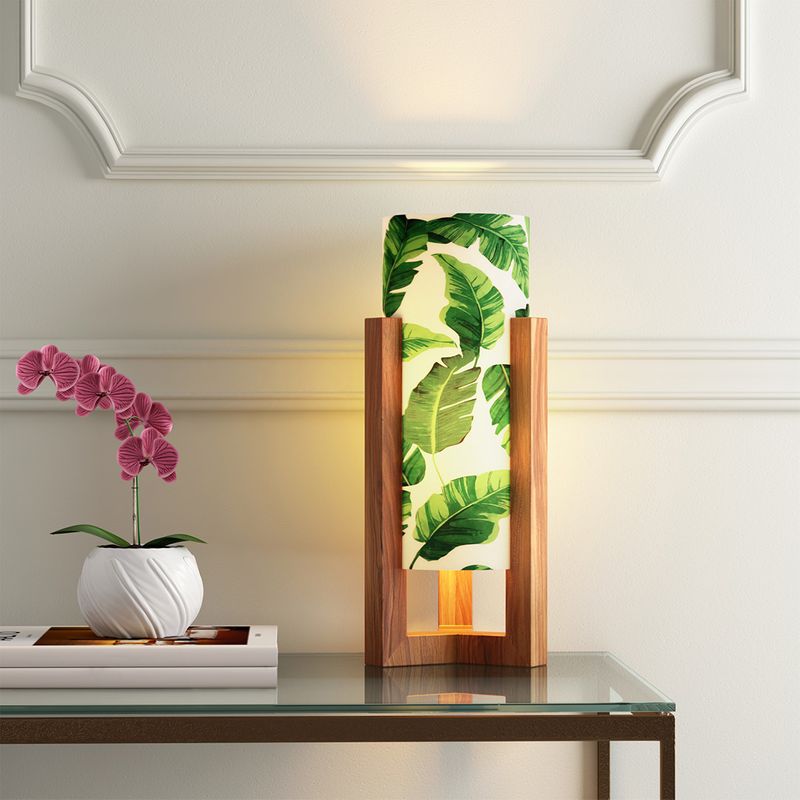 Let there be light in your home this Diwali. India Circus's quirky and kitschy Indian inspired prints are perfect for the festival of lights. This banana leaf print on a white cylindrical lamp adds a touch of tropical wonderland to your room.
Price: Rs 2399. Buy here.
17. Tea light holder with Mother of Pearl inlay by Orvi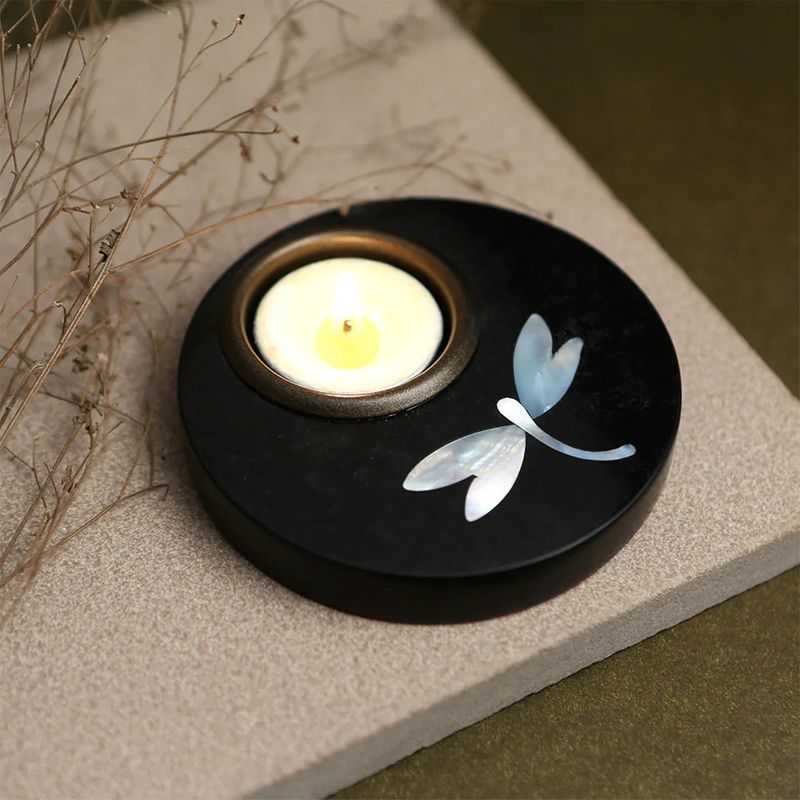 Light up your home with these striking tea light holders from Orvi. The circular design, which is handmade by master craftsmen, fits into small nooks and crannies too. Whether you want to create an ambient setting for guests or for an evening by yourself.
Price: INR 2180. Buy here.
---
Photo: Shutterstock; Featured brands