The stigma around infertility and IVF remains prevalent in our society even today. Despite being around for 44 years, people still find it difficult to talk about IVF openly. Deep-seated beliefs related to fertility are rampant and conversations about IVF are hush-hush, leaving women to suffer in silence. However, in the past few years, personal disclosures by leading celebrities about choosing IVF have been a welcome change and raised hopes to help women struggling with infertility.
Many celebrities have opened up about their emotional and difficult journey to parenthood. They have spoken about choosing IVF (in vitro fertilisation) in a bid to normalise the conversation around the procedure. Michelle Obama, Kourtney Kardashian, Kristen Wiig, Chrissy Teigen, Deborra-Lee Furness and Céline Dion are just some of the celebrities. Closer home, many Indian celebrities have opened up about their struggles with infertility too. While celebs such as Kiran Rao, Seema Khan and Farah Khan took the IVF route, Tanishaa Mukerjee, Mona Singh, Ekta Kapoor, and Diana Hayden chose to freeze their eggs.
Jennifer Aniston shares her unsuccessful IVF journey
The latest celebrity to share their IVF story was Friends star Jennifer Aniston who tried for years to get pregnant. It was during an interview with Allure, that the actress revealed she was trying to get pregnant and that the baby-making road had been challenging for her. She said, "All the years and years and years of speculation, it was really hard. I was going through IVF, drinking Chinese tea, you name it. I was throwing everything at it. I would have given anything if someone had said to me, 'Freeze your eggs. Do yourself a favour.' You just don't think about it."
Anniston also slammed rumours about choosing her career over kids. "It was absolute lies…narrative that I was just selfish... that I just cared about my career. And God forbid a woman is successful and doesn't have a child," she remarked. Talking about how she's in a happy space now with no regrets, she said, "Here I am today. The ship has sailed. I actually feel a little relieved now because there is no more, 'Can I?' I don't have to think about that anymore. I've spent so many years protecting my story about IVF. I'm so protective of these parts because I feel like there's so little that I get to keep to myself."
IVF isn't a pleasant experience for all
As more people open up about their IVF journey, it's becoming known that the process isn't a cakewalk. It's loaded with complications, hormonal changes and most times doesn't go as planned. It's not a success for everyone and requires several costly attempts that affect physical and mental health both.
For Kourtney, it had some serious side effects, "The medication that they've been giving me, they put me into menopause. The medication basically put me into depression. I just feel a little bit off. I'm super moody and hormonal," she told her mom.
Bollywood actress, Amrita Rao, who had a baby through IVF, shared her experience in a video on her YouTube channel, Couple of Things. "Every time the nurse used to come to give me those hormonal shots, I used to hate it. They were painless but I used to hate it. After that, I decided not to do IVF again," shared Amrita.
Indian TV celebs Payal Rohatgi and Sambhavna Seth have also spoken about their failed attempts.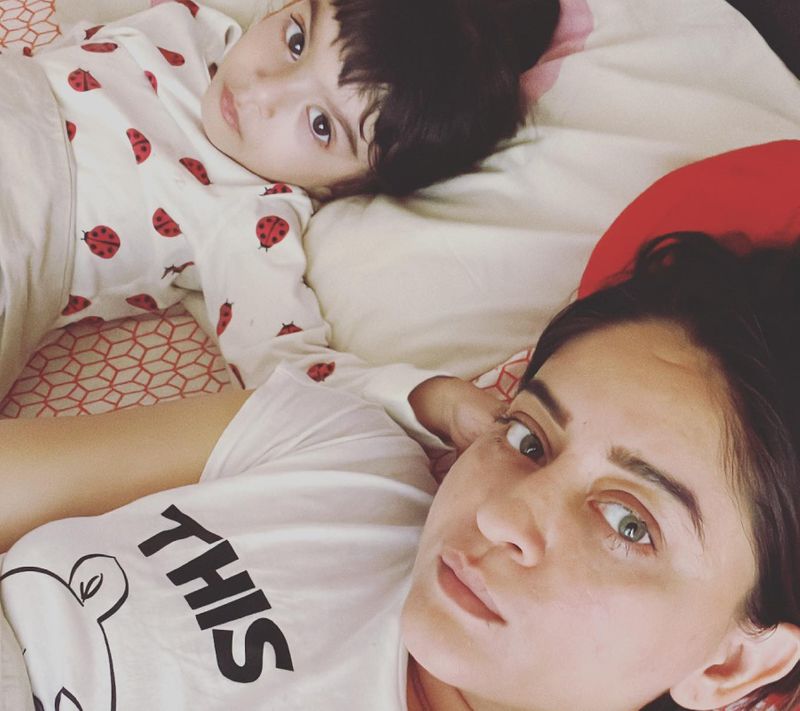 TV actress Mahhi Vij shared how her first IVF attempt was not a success. Stressing the physical and mental ordeal, she told Bollywood Bubble, "I had tried IVF when I was 32 (in 2014) but it didn't click. And then at a certain age, a lot of doctors told me I should opt for surrogacy. But Jay wanted to enjoy those nine months… IVF is not an easy journey. Emotionally you feel drained, your health and your mental health go for a toss."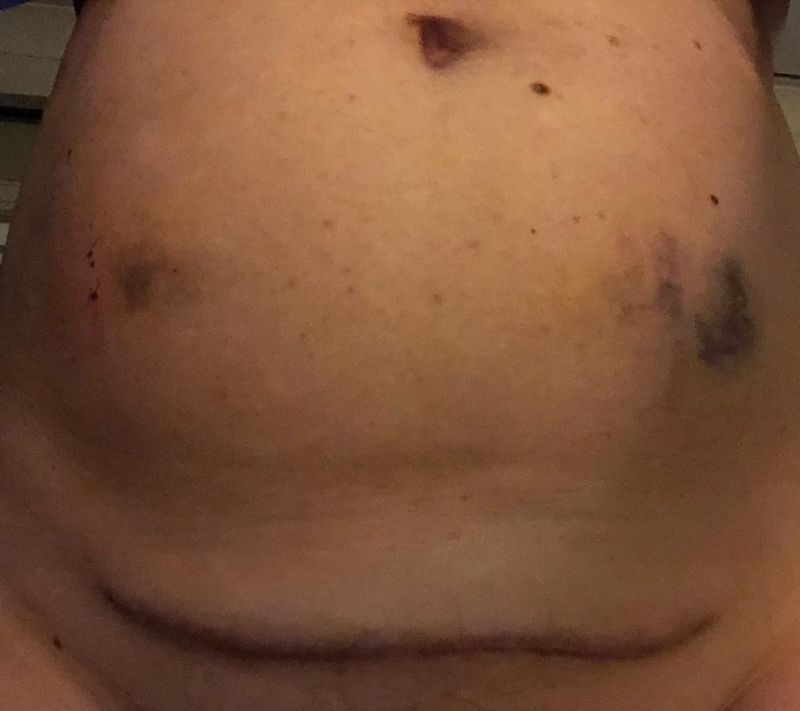 In 2010, American stand-up comedian Amy Schumer shared a picture of her bruised stomach on Instagram with a caption that read, "I'm a week into IVF and feeling really run down and emotional."
IVF and its impact on mental health
Dr Nisha Pansare, Fertility Consultant, Nova IVF Fertility, Pune explains, "Not just infertility, but the hormone medication can have an adverse effect on the patient's mental health. The hormones you are given affect your mood, although not everyone will experience the same effects. Among other symptoms, these may include insomnia, changes in sexual desire, heat flushes, depression or anxiety."
The psychological symptoms may affect fertility, treatment tolerance and pregnancy outcomes. Dr Pansare notes that the likelihood of conception may increase with reduced psychological distress.
Dr Sonal Anand, Psychiatrist at Wockhardt Hospital Mumbai, explains, "The inability to conceive can cause feelings of guilt, low self-esteem and frustration. These may lead to varying degrees of anxiety and depression. Some may experience feelings of hopelessness and self-harm. Stress and anger outbursts resulting in marital discord, sexual difficulties and social withdrawal have been seen. Increased stress levels can cause headaches and migraine or increase the frequency of previously known migraine episodes. Sleeping difficulties and ruminating about the problems lead to irritability and mood swings. It is also known that increased stress depression can lead to problems of infertility, further worsening the problem."
---
Photo: Shutterstock and Featured Celebrities