Getting pregnant post 30 is no longer a new trend. Madhuri Dixit became a mother at 36, Aishwarya Rai Bachchan at 38, Kareena Kapoor Khan at 36, Anushka Sharma at 33. The list is endless.
Over the last two decades, celebrities have flaunted and helped ease the conversation around pregnancy at an advanced age. But it remains a topic of concern in families, especially where financial resources to tackle medical complications, are limited. My own decision to start a family was no different. When I had the first conversation with my husband, we were on the same page. And then the pandemic hit!
I spiralled into uncertainty and self-doubt. My happy dream turned into a nightmare and there were many questions on my mind. Was this the right time to start a family? Can we take care of everything on our own? Would I even be able to conceive?
News of friends giving birth or adopting children did not help my mental state either. 
A period of self-doubt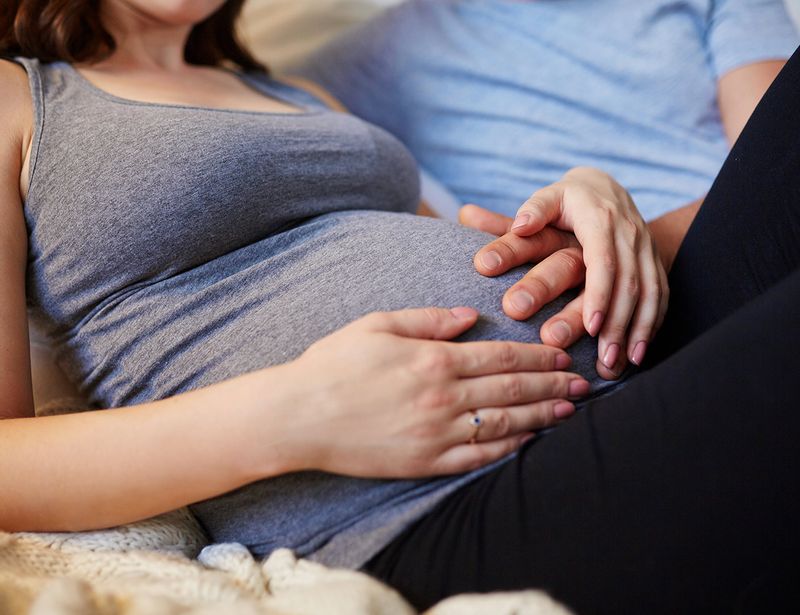 You can never give what you don't have. If I don't have a healthy lifestyle, how can I give one to my child, I thought.
I needed an objective view and set up an appointment with my gynaecologist. As a patient of PCOS, I wanted to get a realistic picture of my chances of conceiving in my mid-30s. Once she gave me a clean chit, and assured me that my biological clock was working just fine, it was time to take the next step.
I needed people who would understand and not judge, who would make suggestions without being coercive. I called up two of my closest friends. This was the first time that I spoke of my fears to anyone. They made me realise that what I was really scared of was uncertainty of the pandemic as well as of the future. I desperately wanted to give my child a perfect life. But I could not guarantee it.
My next call was to my mother. In all the years, she had never known me to be terrified of anything. I was the go-getter. I realised that this side of me was as new and scary for her, as it was for me. She gave me the soundest advice, "Do what makes you happy. Have a child only if you feel ready. And even if you don't, that will be your decision. No one has the right to judge you. Your happiness and well-being should be your priority."
My husband and I decided that we wanted to wait a little more before having a child, at least till we had a better idea of how the pandemic would change our lives.
Take advice, but decide on your own
Whether facing your own challenges or not, the topic of pregnancy brings out the all-knowing padoswali (neighbour) aunty in everyone. From friends, neighbours, and relatives, you will receive an unprecedented amount of advice. Right from advice on conception to home remedies, they have a quick-fix for everything. Here are some that I got: 'Eating a banana offered to the holy fire during a religious ceremony will ensure a child within a year.' 'Trying new positions every single time will speed up the process.' Bring on the Kamasutra. 'Consuming milk and curd will ensure a fair baby.' Who cares if you are lactose intolerant? 'Try during the full moon, you're sure to conceive.' Who needs foreplay?
7 tips easy tips that might come in handy for women planning to have children in their mid-30s:
1. Start a pre-natal plan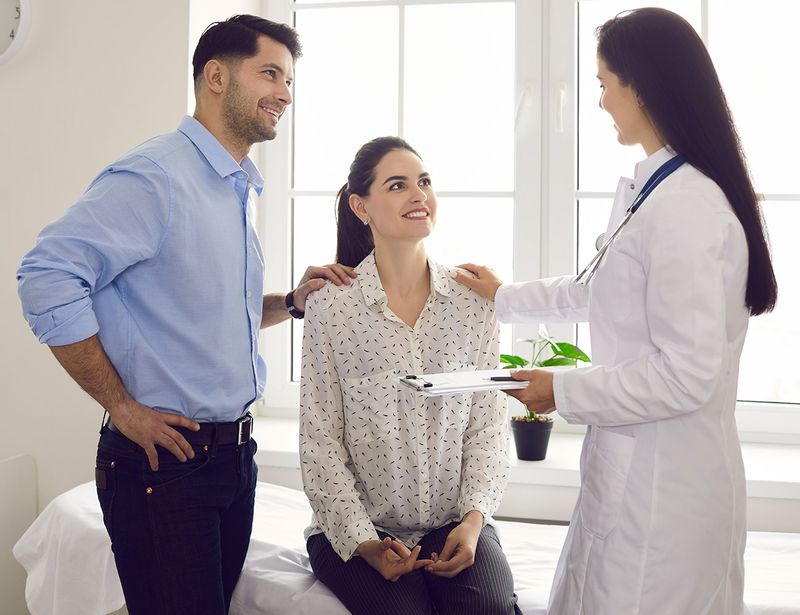 My gynaecologist suggested pre-natal tests for me and my husband. It is a myth that men can father a child at any age. Sperm count can be impacted due to various reasons. Don't listen to people who will shame you for getting your husband tested. It is important for both partners to be tested to ensure that they are medically fit to start a family. These tests also help detect possible problems in either partner and start medication early. Keep in touch with your doctor at every stage.
2. Communicate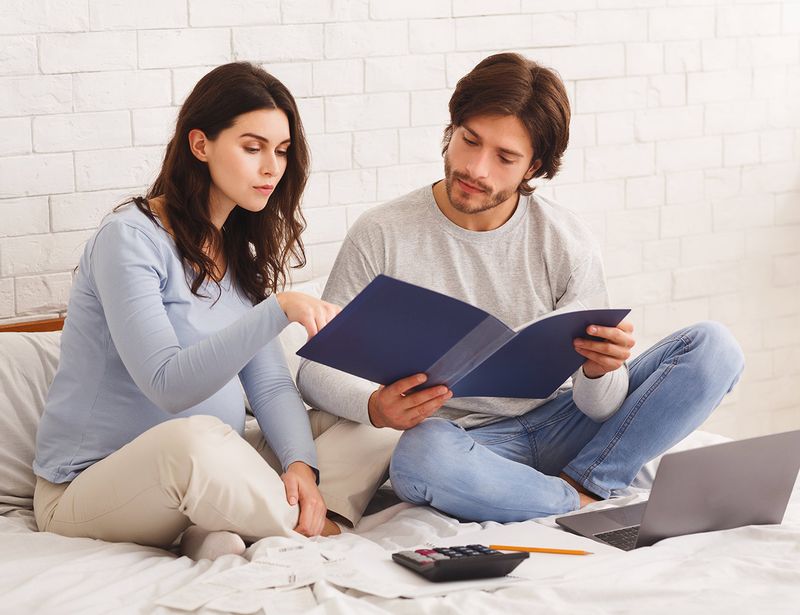 Talk to your partner. The biggest mistake I made was to hide my thoughts from my husband because I didn't want to hurt him. You are both in this together. It would be unfair for you to feel pressurised to get pregnant. Similarly, it would be unfair for him to keep hoping for a child while you are secretly on the pill. For the husbands, listen to your partner. Even if you don't understand any of it, just give her a patient hearing. Respect her feelings and talk about yours. Mutual decisions are the best decisions.
3. Reach out for help
Men, unfortunately, are rarely taught about women's issues. Anything related to a woman's body or her feelings are taboo topics. Women, too, are taught to keep secrets. Both men and women, are unaware of the physical and hormonal changes that take place during pregnancy until they actually start happening. It's not all glowing skin and attentive husbands. No one talks about the acne break-outs, the frequent pee breaks, and the constant additional weight. In such scenarios, find help. From a wise elder to a non-judgmental friend, or a professional therapist. Create a safe space for each other to talk, and not feel guilty.
4. Our journeys are unique
Pregnancy is not the most beautiful experience and motherhood is not the most delightful journey, for everyone. Most women are forced to become mothers when they are unprepared. But to admit it feels like a sin. You will often find women saying that it is normal to feel scared and jittery, and that you will get used to it in good time. Don't get forced into guilt. That is a recipe for disaster in the long run.
5. Padoswali aunty is not always wrong
Yes, all the advice can feel overwhelming and irrational. When desperate, you may feel tempted to try it all out, from milk to the moon. Step back and think. You'll find that amidst all the bizarre advice there are some actual gems. Alcohol and tobacco can have an impact on your pregnancy. Consult your doctor on ways to cut down the intake. Calcium is important. If you are lactose intolerant, ask for calcium supplements. Working till early hours in the morning and binge-eating can feel normal but a healthy lifestyle is important. Adjust your routine to make sure that you get enough sleep and eat right. A good rule of thumb is to follow the cycle of the sun. It will help you set your rhythm. Find healthy alternatives for your binge-eating. We don't crave for a particular food; we actually crave for certain tastes. So, if you have a sweet tooth, replace chocolate bars with fruits (banana has high sugar content). If you like your crisps, replace them with baked alternatives. Regulate your food intake to match your day. Consult a dietician, if required.
6. Marie Kondo your life
People, places, work, material possessions - if they don't spark joy, give them up. Your and your partner's mental health is important and plays a big role in your physical health. Body anxiety is real and it can manifest itself in various forms, right from infertility to cancer. It is important to be happy and calm even before you get pregnant. Don't grin and bear it. Find a solution.
7. It truly takes a village
As Dumbledore put it perfectly, "Help will always be given at Hogwarts to those who ask for it." You may be living in a nuclear family but help is available all around you. Just ask for it. Age and experience have their own worth. Don't hesitate to benefit from them; be it neighbours, relatives or parents, they have a world of wisdom to give.
I'm still on my pre-natal journey. I'm following my doctor's advice and keeping an open mind. I don't know if I will conceive over the next year. What I do know is that I will try my best to keep my body and mind healthy. And if the child comes, I will try to give him/her a happy and safe place to grow. 
---
Photo: Shutterstock