Bollywood actor Sameera Reddy who has recently recovered from COVID-19 has some tips for people going through the same in the second wave. In a recent Instagram post she mentioned all the super foods and exercises that helped her beat post-COVID weakness, and here's what they are:
Coconut water Dates / Kala jamun.
Soaked almonds /raisins overnight.
Amla / lime juice.
Fresh fruit.
Jaggery and ghee after meals.
No refined /processed foods.
Wholesome foods like pulses, khichdi with veggies.
Sleep, sleep, sleep.
Controlled screen time especially before sleep.
Slow walks, no intense workout.
Sunlight for 15 minutes.
Pranayama, shavasana, deep breathing.
Feeling emotional and sharing your feelings.
Most important -- Taking time to heal.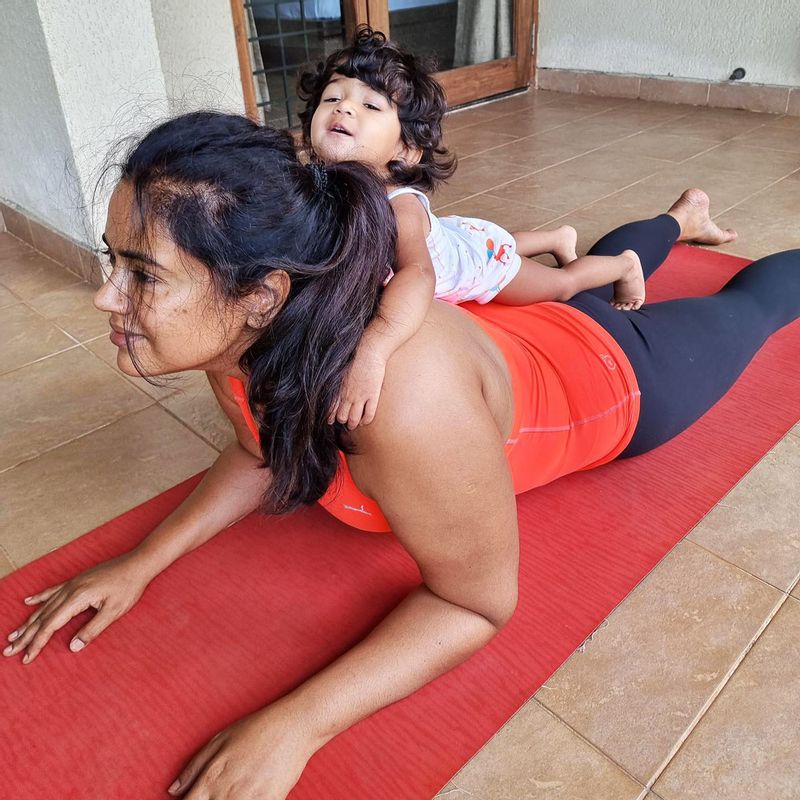 It was only last month that Reddy and her husband, Akshai Varde, tested positive soon after their two kids – Hans and Nyra – had already contracted the virus. And like every other panic-stricken mom, keeping calm was the toughest task for her, for which she even resorted to #fitnessfriday -- weekly slow walks, yoga, and play dates with the kids.
Later, after successfully winning her battle with COVID, and testing negative, she posted, "Committing to #fitnessfriday with you all has really helped me get past this tough time because my stamina and focus was such a big help. I had to keep calm with the kids going through COVID and then having me and Akshai pass it physically was challenging. I'm still left with weakness and I'm very focused on getting my strength back. I've started daily walks and light yoga with nutritious meals. I would like to request everyone to really take time to do some spot jogging/ breathing/ stretching/ any movement. Even simple walking in the house to help with increasing stamina. Eat healthy, sleep well, take your vitamins, do yoga and keep a routine on to stay balanced."
Apart from starting the required medications, other home remedies that she resorted to include:
Steam inhalation
Saltwater gargles
Breathing exercises
Pranayama
Eating wholesome meals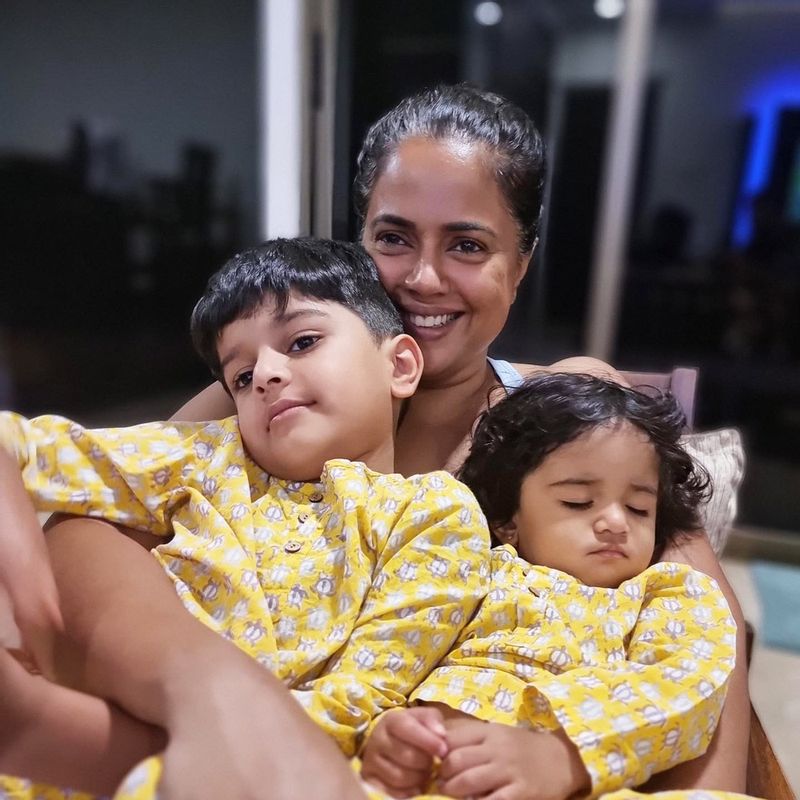 Moreover, she also uploaded a video of her Q&A session with a leading pediatrician from Mumbai, Dr Nihar Parekh, where he resolved all her queries, from COVID symptoms in kids, to the right diet for kids. And, during the entire period, she made sure to constantly update her followers about her kids' COVID status.
"The most important thing is to be aware that the second wave is affecting many children, but doctors believe that it has mild symptoms in most of the cases. Doctors are also recommending Vitamin C, multi-vitamin, a probiotic, and zinc (please check with your doctor). I've done everything to make them comfortable and both are in great spirits. It's important to remember that even though your kids might get asymptomatic in a few days they still have to be isolated from people who haven't been affected for 14 days to make sure it is not transmitted," she further informed.
---
Photo: Facebook/Sameera Reddy