Ever heard of sha balep? How about gur-gur chai and sho? Or perhaps, kyu? If you answered 'yes', then congratulations on your rather experimental and well-travelled palate. If it was a 'no', then we'd suggest getting familiar with them. For the uninitiated, the aforementioned quartet are all either yak meat- or yak milk-based preparations. 
The seemingly exotic fare that is considered everyday staples by the various local communities that inhabit India's Himalayan belt, yak may very well be in preparations that may soon feature on the menu of your favourite eatery. For you see, the hairy, horned, high-altitude bovine, has been recently thrust under the spotlight. And one that may very well be on its way to becoming 2023's greatest discovery!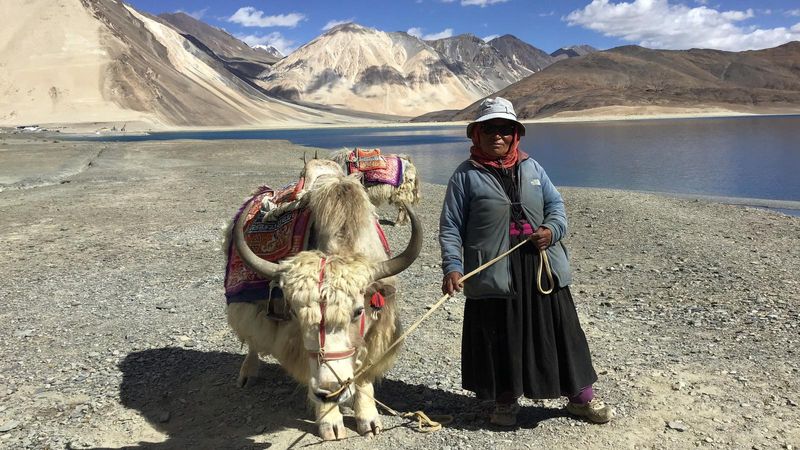 Yak milk goes mainstream
It was just a few days ago that a regulation by the FSSAI (Food Safety and Standard Authority of India) declared the yak as a 'food animal'. This report follows the recommendation by the Department of Animal Husbandry and Dairying, to categorise the yak as part of the conventional dairy and meat industries in India. Until now, the yak and its by-products such as milk, ghee, and paneer were not commercially supplied and available only regionally along the Himalayan belt. With this move, we can hopefully soon expect to find yak milk at our local dairy shop or frozen meat at our friendly neighbourhood cold storage.
But how exactly does consuming yak meat and milk benefit us? A hardy beast, the yak is one of the few animals that can be easily reared in the cold climatic conditions of the Himalayas. The National Research Centre on Yak (NRC-Y) claims that yak meat, which is a kind of lean meat is a good source of protein, and thus, healthy for moderate consumption. The juicy meat that has a slightly sweet flavour is eaten in various forms like boiled, dried, stewed, steamed, roasted, cooked into curries and fillings, and sometimes even raw. 
Yak-based meat dishes you must try
The snack of balep turns into sha balep (with sha meaning meat) also called shapaley, when minced yak meat is stuffed into these savoury Tibetan pies that are also made with vegetables like potatoes and carrots.
Laping is another fresh yak meat stir fry-like dish popular among the Tibetan community where cubed yak meat is seasoned with red chilli peppers, chilli oil, coriander, spring onion and loads of garlic.
Found in both Ladakh and Spiti, the dumpling-like kyu is a dish made from wheat dough and cooked in a warming stew along with yak meat.
Still, in Ladakh, chutagi is a bow-tie-shaped dumpling (much like the Italian farfalle pasta) used in a soup that is made from yak meat and vegetables and like a thukpa.
Ladakhi cuisine is also known for its sweet dumpling called pakchel mirku that is cooked into a warming dessert along with yak ghee and a dried yak cheese called churrpi. But more on this chewy cheese a bit later.
Benefits of yak milk
Yak milk, too, is over five per cent protein with a good amount of solids, as well as nearly five per cent lactose. Rich in good fats and other nutritional properties, yak milk can now also be used for making and supplying paneer, ghee and even yoghurt which is known as sho among the Tibetan community who consume it along with brown sugar and warm steamed rice. Different from regular cow and buffalo yoghurt, yak milk is much creamier with an unctuous mouthfeel.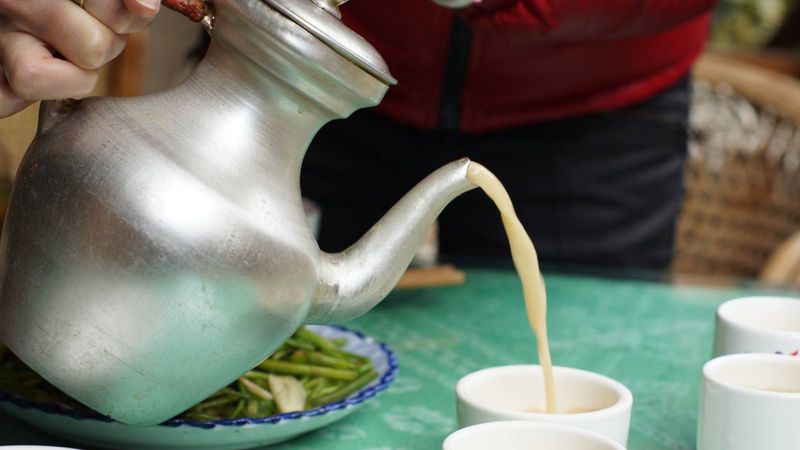 Yak butter finds itself in the unusually salty Ladakhi butter tea that is rather onomatopoeically called gur-gur chai. Here, red tea is boiled till very strong and then the butter and salt get thrown in sans any milk. In Ladakh, people drink butter tea while tucking into a sha balep to keep themselves warm on a frigid winter's day. 
Another 'edible warmer' is the yak cheese of churrpi. Made from fresh yak milk, churrpi has two iterations: hard and soft. This depends on how much it has been dried. Rich in the aforementioned protein, churrpi also contains Omega 3 fatty acids and antioxidants as well as being a good source of calcium, phosphorus, magnesium, zinc, and vitamins A, B, D, and E. It is eaten extensively across Ladakh, Sikkim and ever farther in countries like Nepal, Tibet and Bhutan.
Chefs speak on yak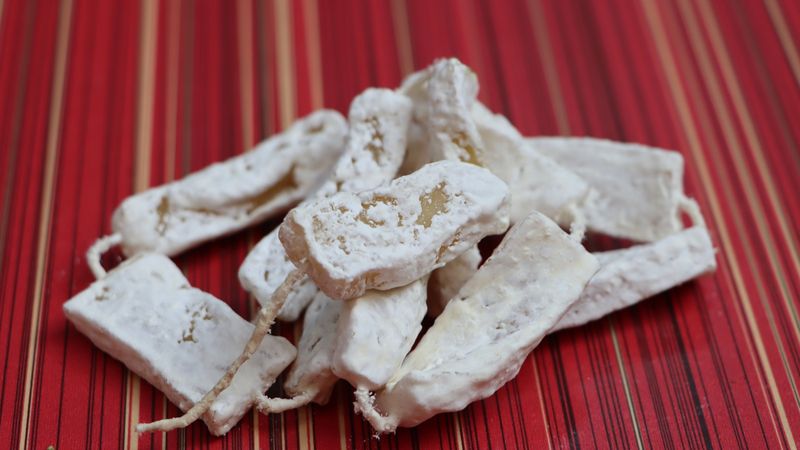 What's now left to be seen is how well and readily will yak meat and dairy products be accepted by consumers and diners. Clearly a demographic unaccustomed to eating what can only be seen as an exotic interloper among the de rigueur chickens supremes, pork bellies and lamb shanks they've been fed with this far. To this end, we get a couple of chefs to weigh in on this novelty. With this lot being purveyors and tastemakers (pun intended!) with a proven track record for cooking with and championing regional, hyperlocal and deliciously outré ingredients—from cactus to seabuckthorn and a whole lot more in between...
As the face of the ingredient-driven Noon in Mumbai, Chef Vanika Choudhary is excited by the possibility of cooking with yak meat. "We at Noon work a lot with groups of growers and foragers from far-off places in Ladakh and Kashmir. In fact, just two weeks ago, we did a pop-up with Chef Kunzes Angmo of Leh's Artisanal Alchemy restaurant where we did a buff tartare inspired by the nomadic Changthangi tribe of Ladakh's very similar raw yak meat dish that's frozen for a few hours beforehand. I wish this nod by the FSSAI had come a bit earlier, as I'd love to have had the yak version instead," says Chef Choudhary.
Equally ebullient about this new declaration is Chef Varun Totlani of the perennially experimental Masque, Mumbai. "As someone who has always sought out Yak meat dishes to try out on trips to Ladakh, I absolutely hail this move. It is of great cultural importance to celebrate the food of ignored places like Ladakh, and I looking forward to my experiments with yak meat," says Chef Totlani who's hoping that procurement issues are tackled and better streamlined to get yak meat and milk onto his menu.
Wait and watch seems to be the mantra worth chanting, it seems!
---
Photo: Shutterstock