Sixty-something Sulabha Vikas is trying to get her misguided grandchild to see the light. "Long before peanut butter and Nutella," she says pointing to the jars on the table, "There existed a magical potion called marmalade. Bitter, sweet, glorious and vivid like life itself. You spread the stuff on your toast and counted yourself lucky to be alive and privileged enough to eat it."
Why marmalade is not jam
All this is lost on the grandkid who sticks her tongue out and asks for more Nutella. Vikas rolls her eyes. For she, like other sixty-somethings, knows exactly what this generation is missing out on. The dying art and craft of making marmalade, that glorious amber fruit preserve made from the juice and peel of assorted citrus fruits boiled with sugar and water. To confuse it with jam, all ye millennials is gastronomic sacrilege; blasphemy the Lord of the breakfast table (if he exists) will not forgive. After all, jam has no fruit peel and no dash of bittersweet tang to lend it attitude.
Vikas in India would have found immense support from the British food writer Nigel Slater. After all, it's just as much a gift from England (Scotland to be precise) as the scones with clotted cream. According to him, marmalade making is as much about the journey as it is about what ultimately ends up in that jar. "Making marmalade is a kitchen job to wallow in, to breathe in every bittersweet spray of zest, enjoy the prickle of the fruit's oils on your skin and fill the house with the scent of orange nectar," he writes.
What makes marmalade special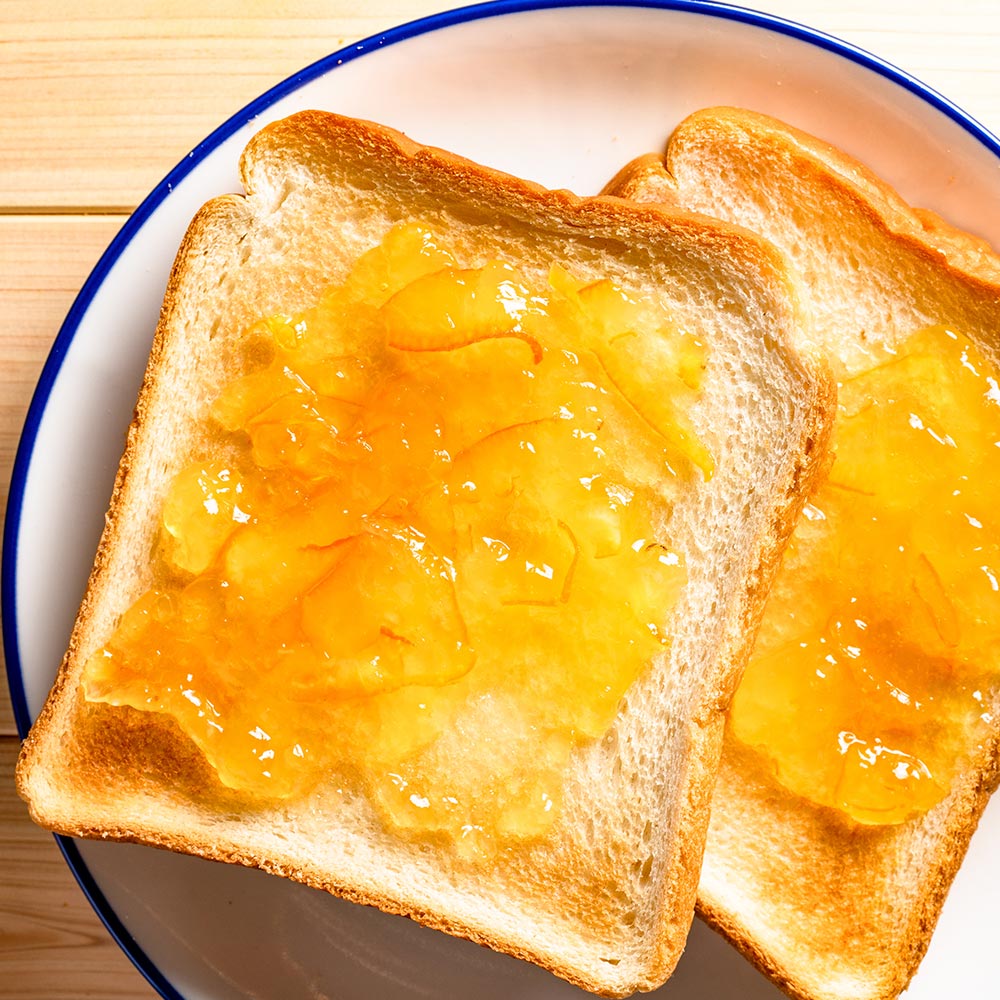 Try telling that to the millennial audience though. "Many haven't eaten it. It's a time-consuming process indeed to make it," says Rebecca Mushran, director of operations at the Himachal-based Bhuira Jams, the gourmet brand named after the village of its origin. "Not difficult by any means, but you need patience for the tedium of it. The fruits have to be just so. Long cuts for the orange marmalade, thin cuts for the lemon, it makes the product that much more special," she says, explaining how Bhuira's marmalades are faithful to her mother-in-law's original English recipe.
For the uninitiated, it was Mushran's mother-in-law, the part English-part German Linette Mushran, who started the enterprise that has for the last 21 years, successfully employed local women in making preserves, jams, chutneys and marmalades from the local produce, thereby bringing economic prosperity to the region's farmers as well. Raised on the fresh seasonal fruit of Somerset England, Linette decided to bring the art of making jams and preserves to India after her marriage to Viney Mushran. She began from a cottage in Bhuira village in Himachal, where peaches, apricots, plums and a host of other fruit happened to thrive.
The origin of marmalade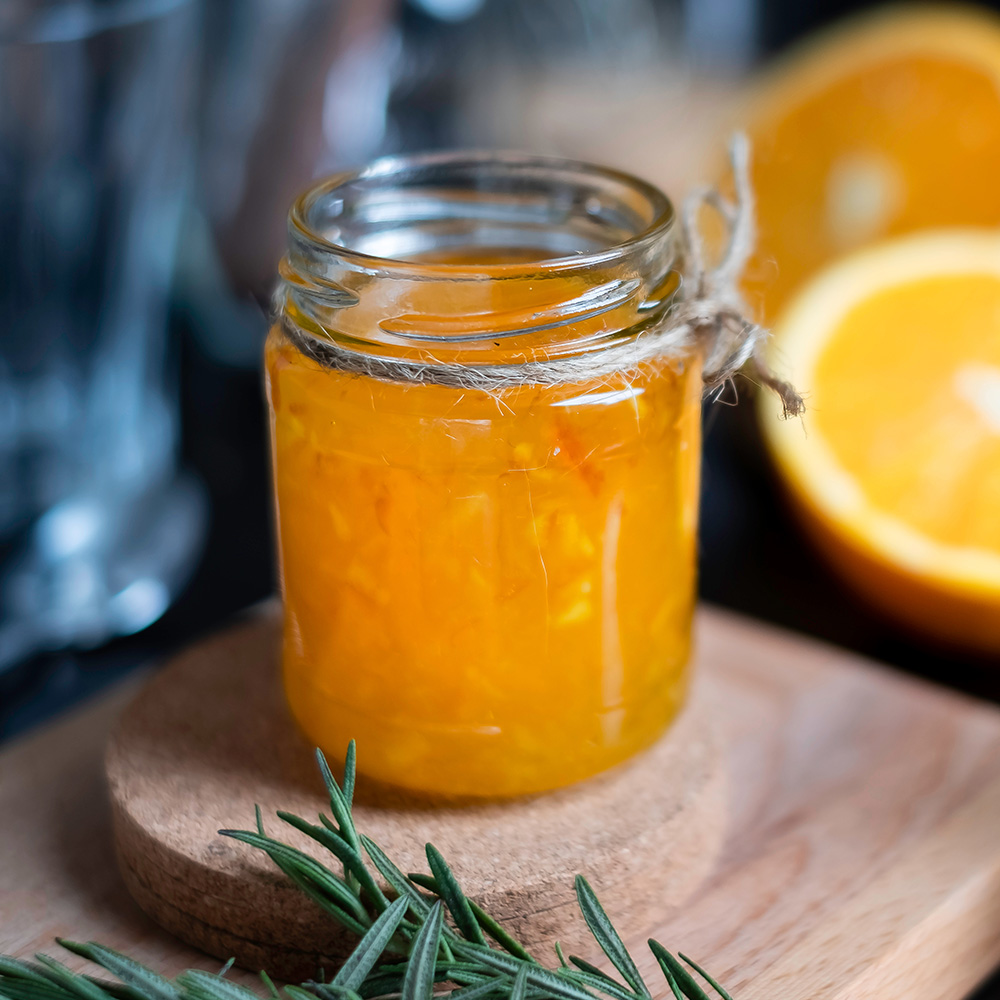 Marmalade is a fruit preserve made from the juice and peel of citrus fruits, boiled with sugar and water. It can be produced from kumquats, lemons, limes, grapefruits, oranges, bergamots and whatever other citrus fruits the earth holds, either in singular version or in a combination.
Legend has it that marmalade was first made in the Scottish city of Dundee in the 1700s, when the captain of a Spanish trading vessel, after a terrible storm, was forced to sell the cargo cheap: ripe Seville oranges that were sold dirt cheap to a local merchant who later became the world's first-ever marmalade magnate, James Keiller. It was his thrifty and creative mother Janet, a Scottish mama with an inbuilt brook no waste policy who chopped up the fruit with the peels.
The first recipe was a hit, what gave it further fillip was the British Navy using it to cure scurvy in its Naval officers—a disease caused due to abject shortage of sunlight. The citrus fruit in the marmalade was beautifully preserved by sugar and supplied the sailors with all the Vitamin C they needed. The reviews from the medical community, as well as the chefs, were glowing.
Why are sales dipping?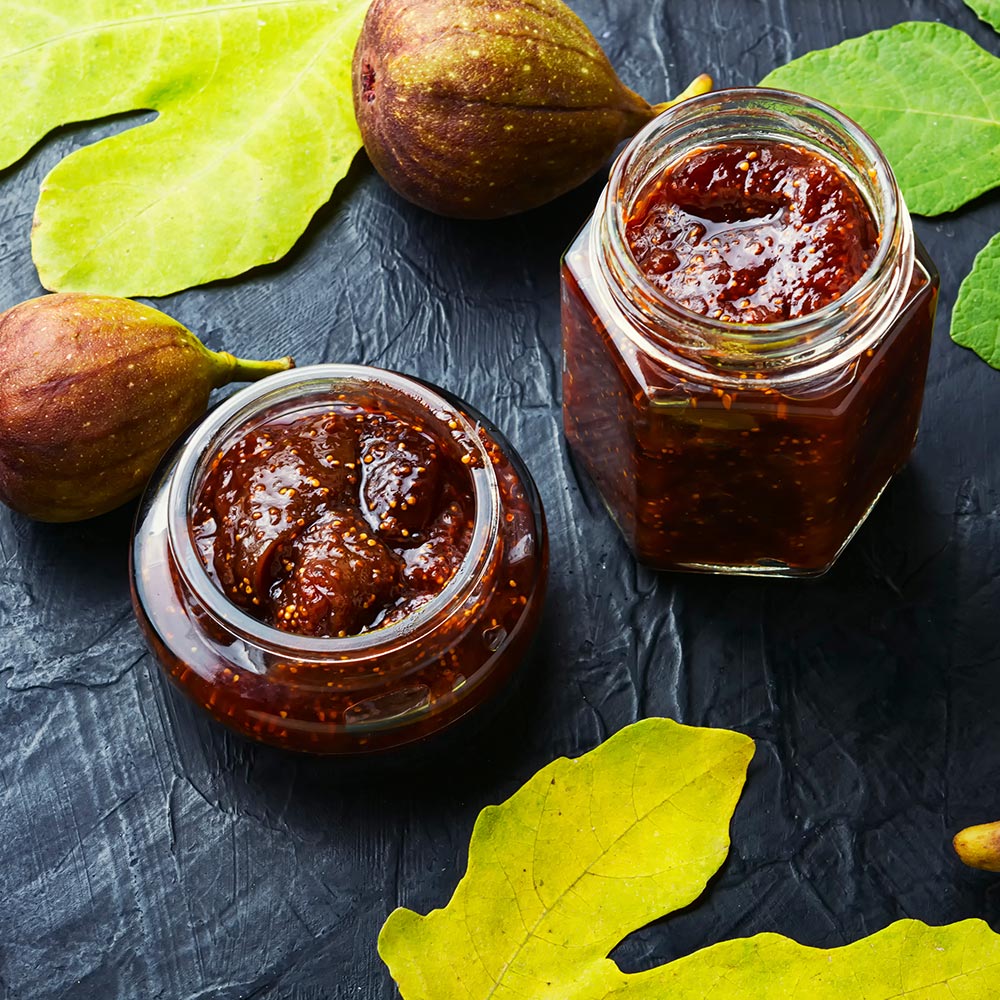 That was then. Today, the sales, complain the gastro gurus, could not have been lower.  A survey in Britain, the home of marmalade, has revealed that the once-popular spread is now mainly the preserve of older generations, with about 60% of sales going to the over-65s and just 1% to those under 28. The overwhelming majority of purchases – 89% – were by empty-nesters and retirees, according to the survey of 30,000 UK households by consumer researchers Kantar Worldpanel.
As for the figures in India, while the jams, jellies, and preserves market in India registered positive growth, hardly anyone mentions marmalade, let alone debate its merits. "Popular confectionery giants sell something called marmalade jam, which quite frankly is rubbish," says Vikas, a former fauji wife. "Let me spell it out—marmalade is not jam. What Indians call marmalade jam is just as stupid as what the foreigners call naan bread."
For their part, Bhuira sell five different varieties of marmalade—the bitter orange flavour made from Indian santras, the even more bitter marmalade from the original Seville Oranges  ("a really limited edition made for select clients only"),  lemon marmalade, grapefruit marmalade and the relatively sweeter Three fruit marmalade made of kinnow, orange and gal gals. Priced at Rs 199 for 240 gms, the Bhuira marmalades don't have preservatives or pectin—and are wet set, thereby ensuring a distinctly runny character.
"The marmalades do sell, though they admittedly have a select audience and one that is growing older at that," avers Mushran. "The bitter orange is amongst our top-selling product, right after the strawberry preserve. But marmalades are meant for adults, between 25 and 65. Kids typically would not enjoy it due to the presence of the zest that makes it bitter."
"It is only travel and exposure that will help educate audiences on the possibilities of this very English product. Though primarily a breakfast food, it is versatile as can be, you can add it to a variety of drinks, cakes, muffins and puddings – particularly the classic bread and butter pudding – for a delicious treat," Mushran adds.
No time for marmalade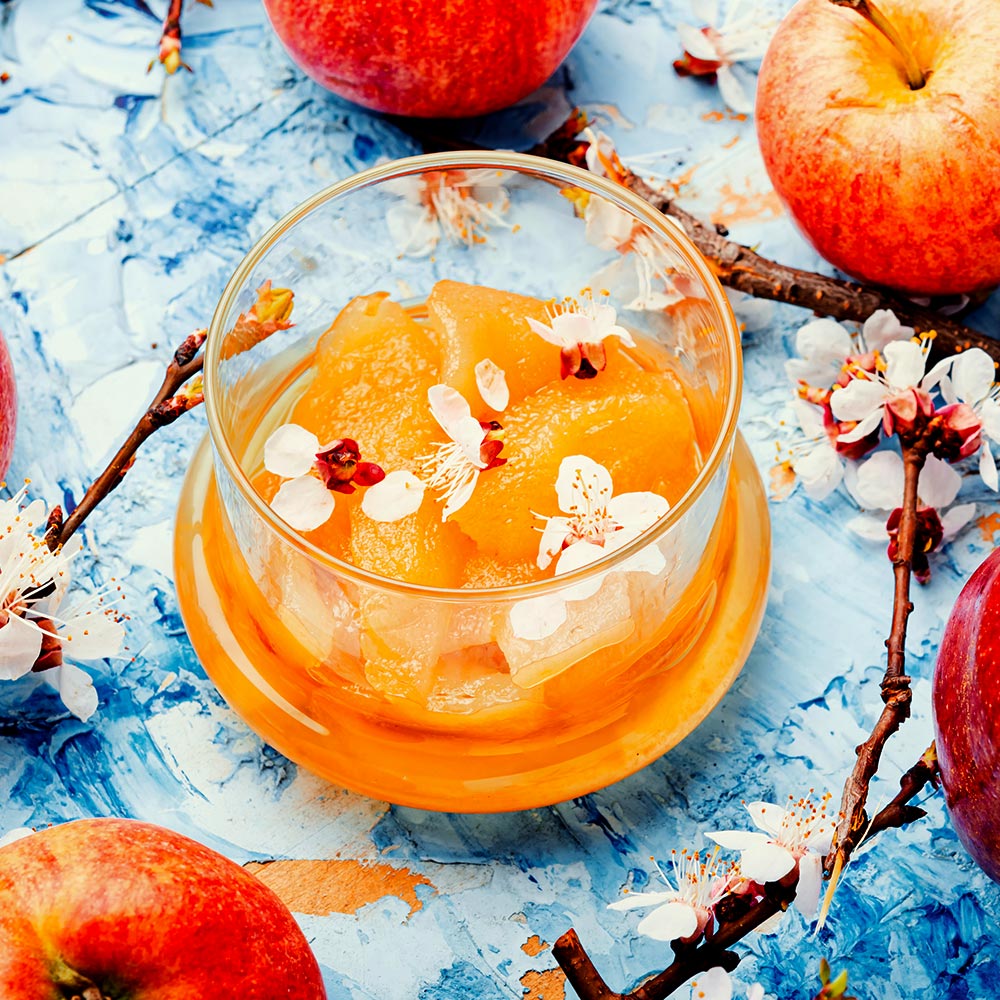 "The crux of the matter," says Linette Mushran, "is that marmalade is part of an elaborate breakfast culture that is slowly on its way out. People are short of time, and naturally, the food habits reflect that. Besides, earlier on, India's connection to the Raj was stronger what with several young men and women choosing to go to University in the UK. Today, they prefer America — and America does not have a culture of marmalade."
"There was a time when making marmalade was a ritual of love and joy for so many households. I don't mean to say it was ever an Indian thing, but those English-speaking homes who owned the recipes sure made quite a few jars of them," smiles retired teacher Firdaus Postwala from Mumbai. "The ingredients were and are expensive; slicing fruit is time-consuming, but oh so worth it when the ceramic jars line up in the kitchen shelves. Blessed to eat, blessed to gift."
Fun fact: While the average 20-something in either England or India doesn't identify with marmalade, India actually beat off the competition from other countries to take the top spot at 2018's Commonwealth Category of the World's Original Marmalade Awards held in Cumbria, UK. The winning recipe, an Orange and Ginger marmalade was made by chef Victoria Singh at the Col. Sudhir Farm in Kota, Rajasthan, using organic oranges from a local tree with Indian sugar, stone-crushed ginger juice and rock salt. The end result was pure magic, with none other than the Prince of Wales, terming it delicious.
"Only time will tell though as to what ultimately becomes of marmalade. It is still inherently a quality product, and the market of working mothers who don't have the time to make their own preserves but would still like to give their children quality foods has only grown. Not that the younger lot gives a hoot," says Postwalla with a defiant shake of the head.
"But I'll have them know that in our heyday, marmalade was as cool as a pot of Hershey's syrup. For the post-second world war generation, to which my parents belonged, marmalade was a luxury, a welcome breather from the rationing and the shortage. As post-independence kids ourselves, we relished the prosperity that was now ours. Frankly, our waistlines were the last things on our mind, the sweet smells and elixirs of the home were. Some things in life defy description for their sheer invaluability."
Photo: Shutterstock