Recently, the internet erupted with Gene Weingarten's lament on Indian food in Washington Post. Particularly under fire was a statement about Indian dishes being flavoured with a single 'curry spice'. Here's a look at a few of the many spice mixes that Indian food uses. And this, only in Maharashtra. 
The first mention of 'Maharashtrian food' anywhere takes me back to recess time in high school when my friends and I would sit under a tree in the campus for a lunch party of sorts. It was more of a dabba exchange on most days for me. In a group full of Maharashtrians, I was the only North Indian, Uttar Pradesh-ite, to be precise. Over the years, I may have turned into a fan of the food UP has to offer but as a schoolgirl, it was a classic case of ghar ki murgi daal barabar. Even the simplest of dishes in their dabbas seemed so magical to me, while they felt the same with what I brought to the table (well, in this case, the bed of grass we sat on). Poha with crunchy peanuts, crispy, lightly-spiced kothimbir wadi, sweet and spicy sabudana khichdi and soft bhakri laced with either mouth-watering loncha (pickle) or chilli-garlic thecha were a few of the gastronomical delights that ignited my interest in Maharashtrian food from different parts of the state.    
Growing up, I couldn't help but find the answer to the question: what makes these delicacies taste so damn good? Turns out, almost every one owes it to a particular spice blend, away from the world-famous garam masala. As I delved deeper, I discovered that nearly every community and each part of Maharashtra uses an intriguing combination of spices. An assortment of local ingredients is combined, roasted and blended in specific quantities to give it a distinctive flavour. Think Koli masala and Parbhi sambhar masala from Mumbai, kala masala from Vidarbha and Malvani masala from parts of Ratnagiri, and so on.  
To know more, I then turned to foodies from different parts of the western state and asked them to dish out the secrets of authentic masala mix (or mixes) that lends flavour and flair to their home cuisine – and life. This trail began with Mumbai and gradually, moved to parts of central, northeast and southern Maharashtra. 
1. Koli Masala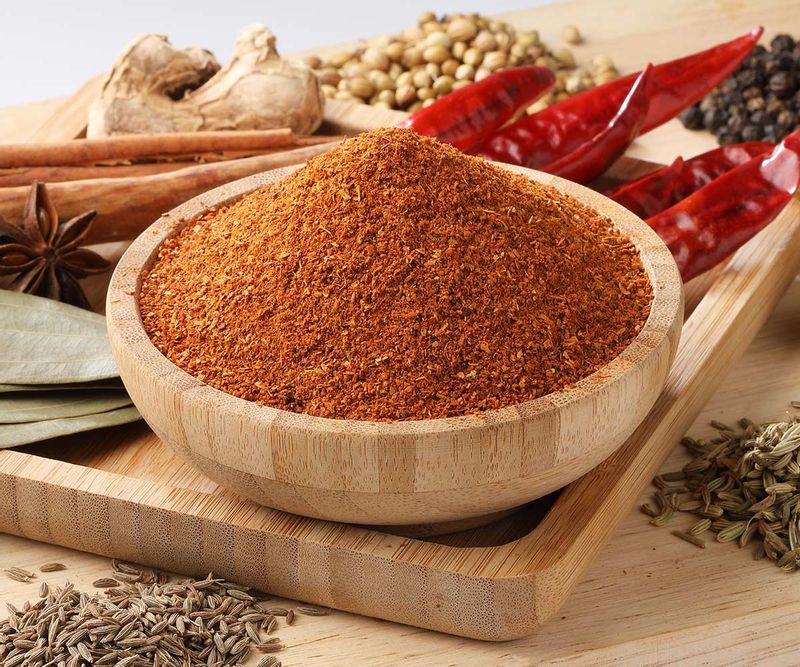 Belonging to the original inhabitants of Mumbai – the fisher folk of the western coast, the Koli masala is a flavourful concoction of 18 to 20 spices like triphal, star anise, poppy seed, mace, nutmeg, Byadgi red chilli and coriander seed, informs Mumbai-based Sujata Bhanage, who runs Maharashtrian cooking classes in Dadar. A member of the Koli community in the city, Bhanage has grown up watching the women in her home prepare this spice mix. Today, she proudly passes on this seasoning to her students.  
To make the koli masala whole spices are dry roasted one by one until fragrant, cooled, and then ground into a fine powder, which can be used immediately or stored for a couple of months. Ask her what makes the masala so special and Bhanage reveals, "Koli masala is generally on the milder side and its secret lies in roasting. When you dry roast whole spices, they release natural oils, which lends depth of flavour and robustness to the end product." It can be used to marinate fish as well as flavour vegetarian and non-vegetarian curries, mainly seafood. 
What to cook: Prawns koliwada/sukka, paplet che kalwan (pompret curry) and surmai rawa fry (fried kingfish) 
2. Pathare Prabhu or Parbhi Sambhar Masala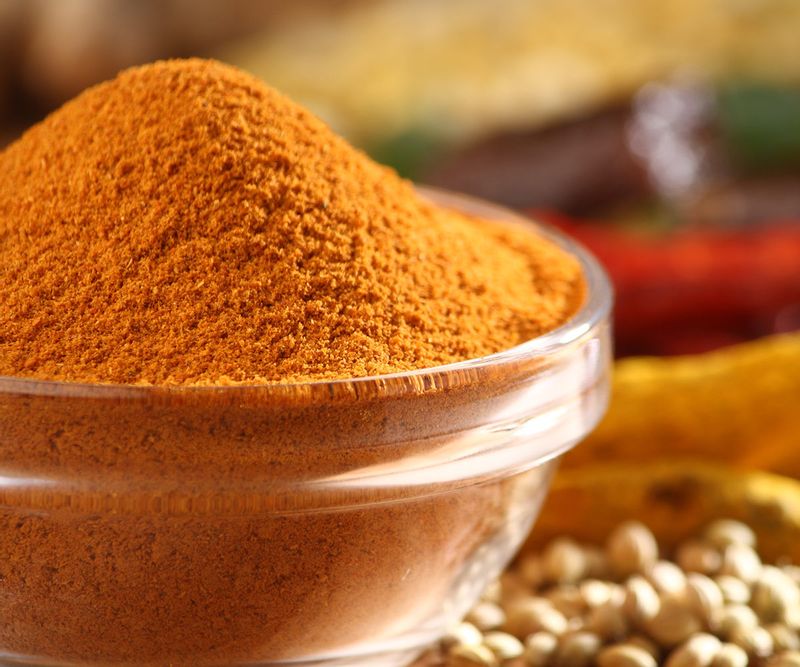 Talk about the original inhabitants of Mumbai and you can't miss the Pathare Prabhu (PP) community, which is known for its non-vegetarian fare. Its cuisine is inspired by the Gujarati, Koli, Agri and Bhandari communities and at the core of this community's cuisine is the sambhar masala. "It has nothing to do with the Tamilian sambar masala. In fact, its name is a combination of two words 'sam' and 'bhar', which means equal proportions," says Soumitra Velkar, a home cook specialising in the community's cuisine. He adds that it's commonly a family recipe and a closely guarded secret. His variation of this spice mix boasts of 22 spices including spices and herbs such as dagadphool (stone lichen), nagkesar (Indian rose chestnut), nutmeg, mace, and poppy seed.  
Whole wheat, split Bengal gram, coriander seed, cumin, fenugreek seed, mustard seed, asafoetida, dry red chilli and black peppercorns, are a few of the common ingredients in a PP sambhar masala. Wheat, Bengal gram and coriander seed lend a unique texture to the blend, while the others are for aroma and flavour.  
What to make: Kolambiche khadkhadle, vaalache bhujne and shewalache sambare 
3. Goda Masala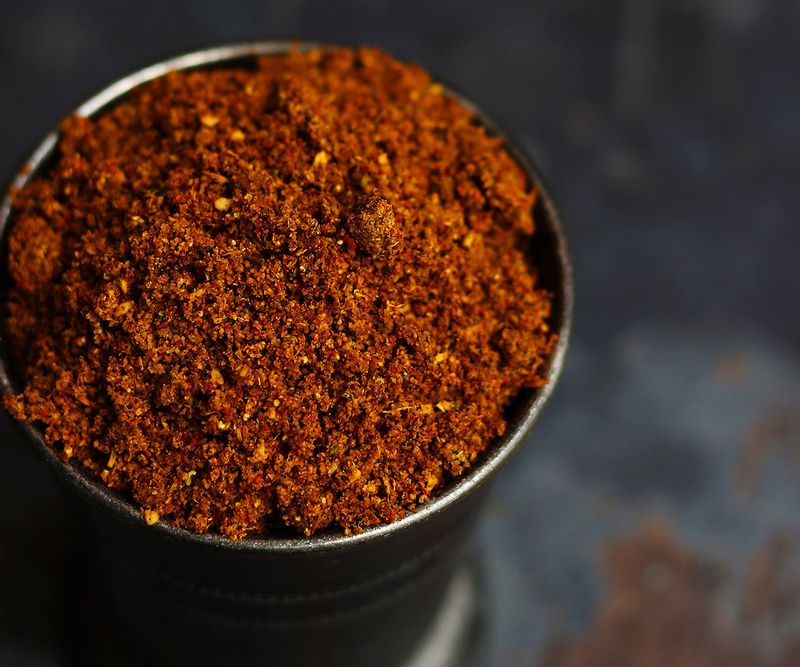 A staple in the kitchens of Pune's Brahmins, this exquisite masala mix is made without garlic and onions and is a versatile preparation, Bhanage tells us. "The masala is spicy, sweet, and nutty and has a smoky flavour that comes from roasting spices until dark – not burnt, just dark in colour. Sesame seed, coconut, stone flower and nagkesar give it a certain nuttiness and earthiness. The masala's texture, when made at home, has some moisture in it so don't worry if it is sticky and paste-like (clumpy)," she adds. The commercially sold goda masala is drier and has the consistency of a powder. Dishes made using goda masala usually also call for the use of a souring as well as a sweetening agent.  
What to make: Katachi amti, matki chi usal and masala/vaangi bhat  
4. Kala Masala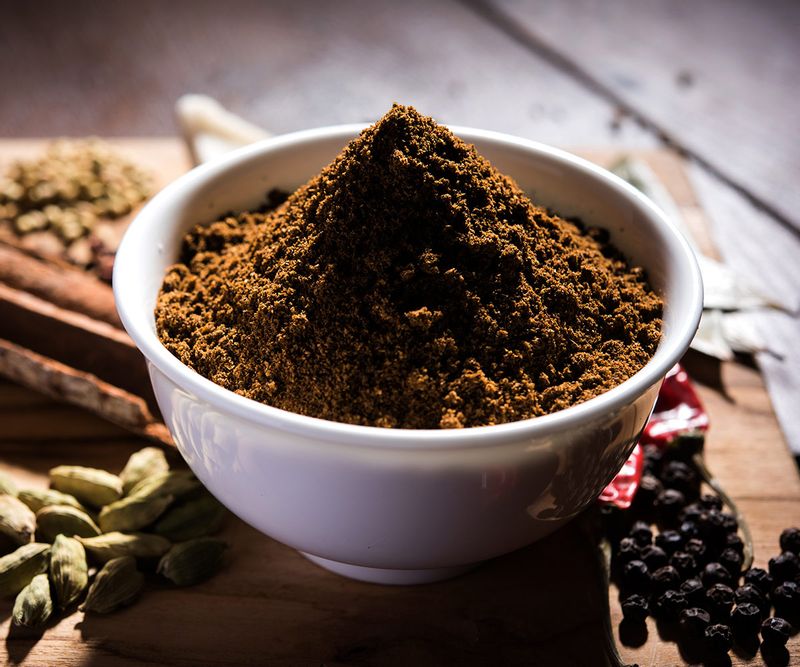 Often mistaken as goda masala, the kala masala uses the same ingredients and process as the former, minus the addition of sesame seeds and coconut. But TV host and chef Shailendra Kekade points out that several regions across Maharashtra have their own version of the kala masala – Khandeshi (belonging to a central district in the state), Varhadi or Saoji and Solapuri are three of the commonly known ones. The masala mix, which requires 20 to 23 ingredients, gets its name from the Marathi word 'kala', meaning black, because it is darker in colour not just due to the intense roasting of spices but also the addition of stone flower. Apart from its distinct colour, this flower gives the kala masala an earthy flavour.  
Food and travel writer, Tara Deshpande, on her blog writes that the Khandeshi kala masala has Mughal influences that justify the use of poppy seed, green cardamom and nutmeg. According to her, this spice powder is mainly used in making chicken and mutton curries. 
What to make: Aamti, bharli vaangi, chicken solapuri 
5. Kolhapuri Masala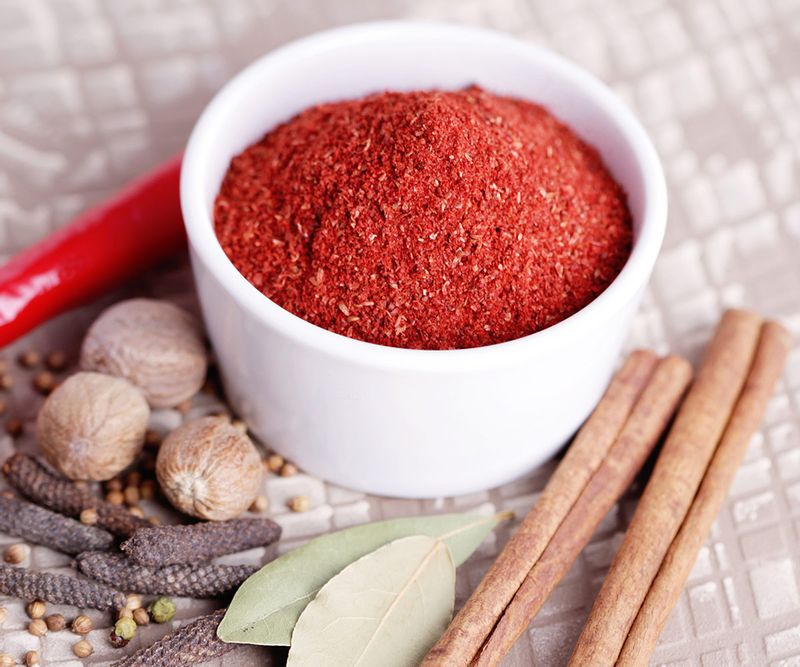 "The authentic Kolhapuri masala is reddish-brown in colour. Extremely hot, piquant and aromatic, this masala mix is not for the fainthearted," shares Mitali Bendke, cinematographer and a proud Kolhapurkar. Bendke, who has grown up eating and cooking with this spice blend, says that the Kolhapuri masala features dried red chilli, sesame seed, coriander seed, coriander leaves, cumin seed, fennel seed, black peppercorn, fenugreek seed, clove, black mustard seed, dried coconut, nutmeg and red chilli powder. Both the forms of red chilli and the black peppercorn make it spicy, coconut and sesame seed give it a mildly sweet taste, and the addition of coriander leaves makes it aromatic and herby. "People often add onion and garlic to the same due to their digestion-aiding properties," she adds.  
What to make: Kolhapuri chicken and mutton curry, and Kolhapuri misal 
6. Saoji or Varhadi Masala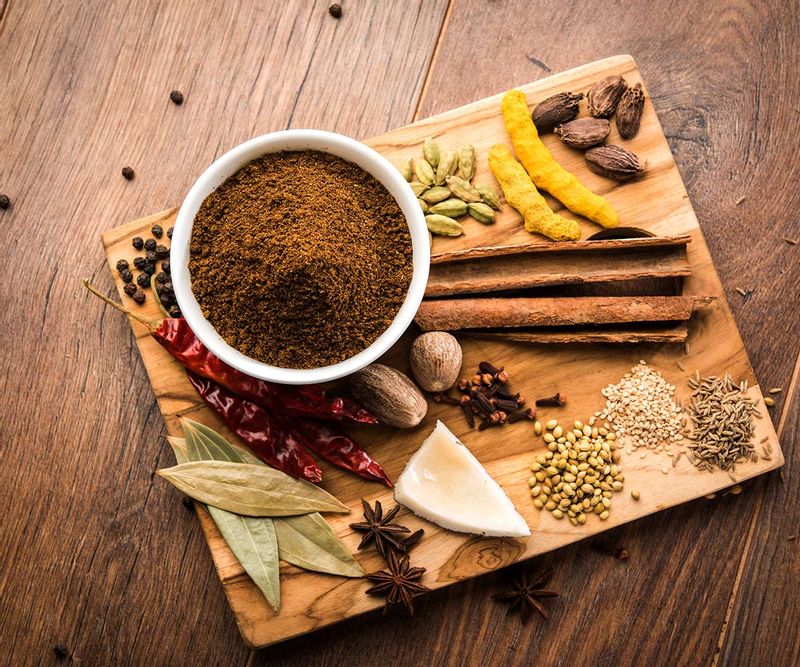 A niche cuisine from the Vidarbha region, the Saoji cuisine belongs to the Halba Koshtis, a weaver community from Madhya Pradesh that migrated to Nagpur around the late 1800, and features delectable mutton, chicken, fish and egg curries. Their food, especially the famous Saoji mutton curry, is known to make your eyes and nose water. What makes the curry so fiery and hot is the dark-coloured saoji masala, a combination of two masala mixes: bhukri (made using 12 ingredients) and kala masala (made using 20 ingredients), shares TV personality Kunal Vijayakar. He tells us that these two powders are a part of the four main masala mixes used in Saoji cooking. Apart from the bhukri and kala masala, there are two pastes – one, which is prepared by combining onion, garlic, ginger and roasted cumin, and the other, made with poppy seed, cashew and coriander seed.  
What to cook: Saoji mutton, Saoji chicken, Saoji dal kanda 
7. Bhajaka Masala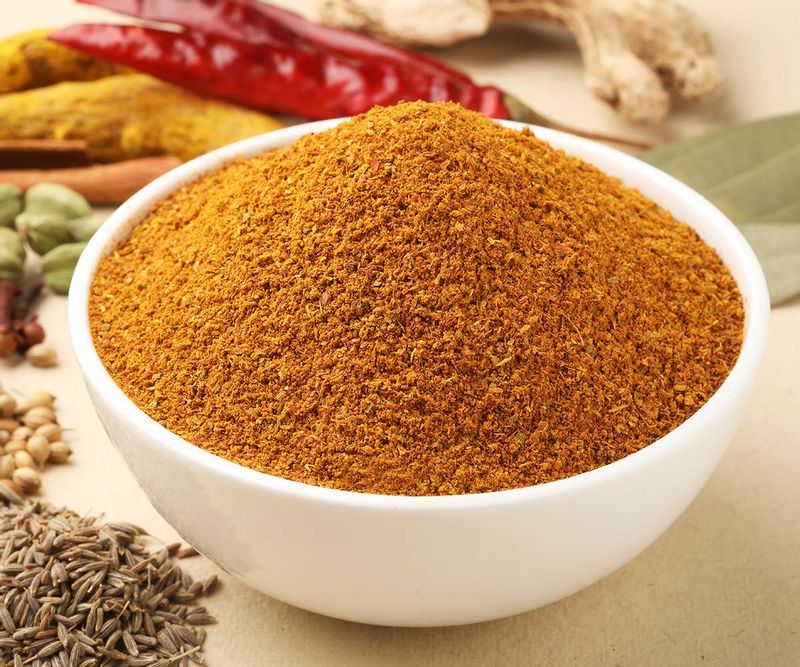 Also known as Malvani masala, this spice powder is the pride of Malvan, a small coastal town in the Sindhdurg district of Maharashtra, and a few other parts of the Konkan region. Mitra Walke, whose family owns a popular Malvani eatery in Mumbai named Chaitanya, describes the Malvani masala as a fragrant and flavourful fine powder that combines dry red chilli, black peppercorn, star anise, coriander seed, cumin seed, clove, cinnamon, fennel seed, cardamom, turmeric powder and asafoetida. This masala mix is best suited for seafood dishes but can also be used to cook certain vegetables and sprouts.  
What to cook: Malvani kurlya rassa, tisrya masala and olya kajuchi misal 
---
Photo: Shutterstock