Soggy vada pav at airport food stalls, poha on breakfast menus and sabudana wada for snacks, pretty much what sums up Maharashtrian cuisine for the rest of India. As nuanced as it is pronounced, as delicate as it is dynamic, here's looking at the flavours from Maharashtra waiting for their time under the spotlight. You may be travelling to any part of the state, we have you covered.
1. Misal Pav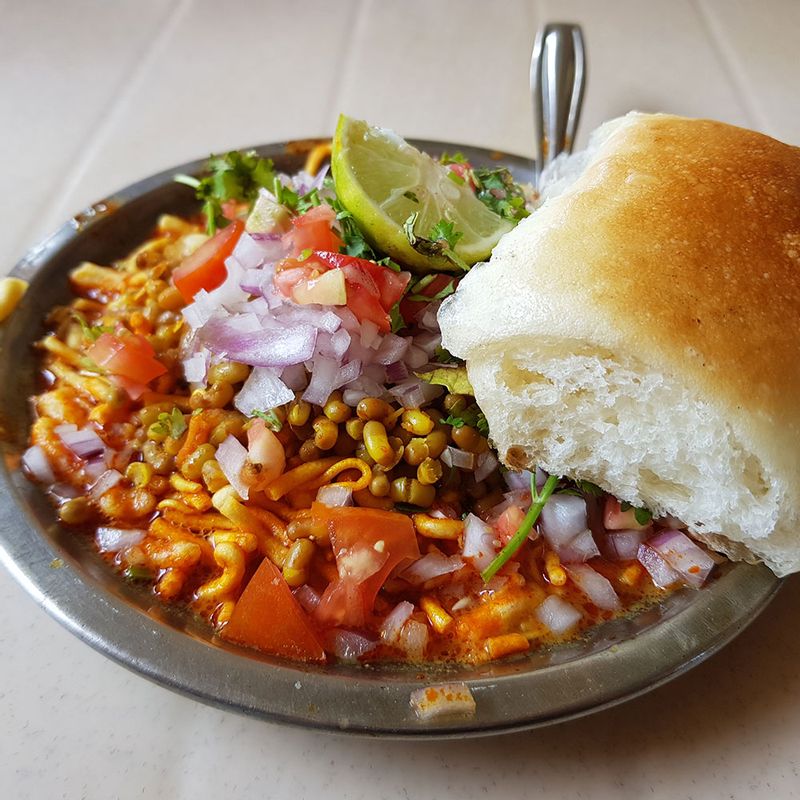 The go-to food for lovers of chatpata khana, the curried dish featuring sprouts and farsan (fried savoury crunchy snacks like sev) and served with pav, is not to be missed. It is available across the state and is a popular highway snack.
2. Zunka/Pithla Bhakar
At one time a politically charged dish, when a regional party promised to make this poor-man's dish available and affordable to all. Zunka-Bhakar is a simple pasty dish of besan tempered with onions, chillies, turmeric and hing. It is eaten with jowar bhakri or roti. Served with a side of raw onions and chilli, here is a meal fit for kings and never mind its humble origins.
3. Alu wadi
A delicious snack made with colocasia leaves and besan, not to mention a touch of tamarind-jaggery for tang. This mini-swiss wheel like dish can either be steamed or fried. Alu wadi is also called Patra in Gujarat, Patrode in Goa and Karnataka.
4. Kothimbir vadi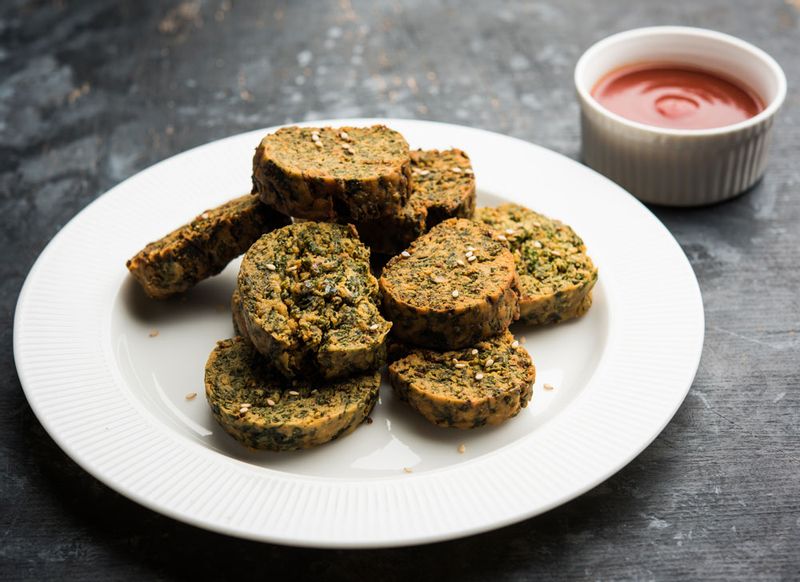 This is a crisp snack made mixing besan, coriander leaves (when they're in season and abundantly available) and spices, fried and served piping hot with garlic chutney.
5. Bakarvadi
This spicy-tangy-sweet snack has received some attention from savoury packaged brands and is now seen in supermarkets across the country. It's a long-lasting snack, made from gram flour dough, shaped into spirals and stuffed with coconut, poppy and sesame seeds. It is fried until crispy and can be stored for weeks.
6. Ambavadi
Vadi in Marathi is a dish that's cut into squares or little pieces. Ambavadi, as the name suggests, is a sweet made with amba or mango. It is made by boiling fresh mango pulp with sugar in a pan, cooled and then cut into squares. Along with the Bakarwadi, perfect to courier to loved ones who live on the other side of the world. Or pick up when you're visiting Maharashtra.
7. Thalipeeth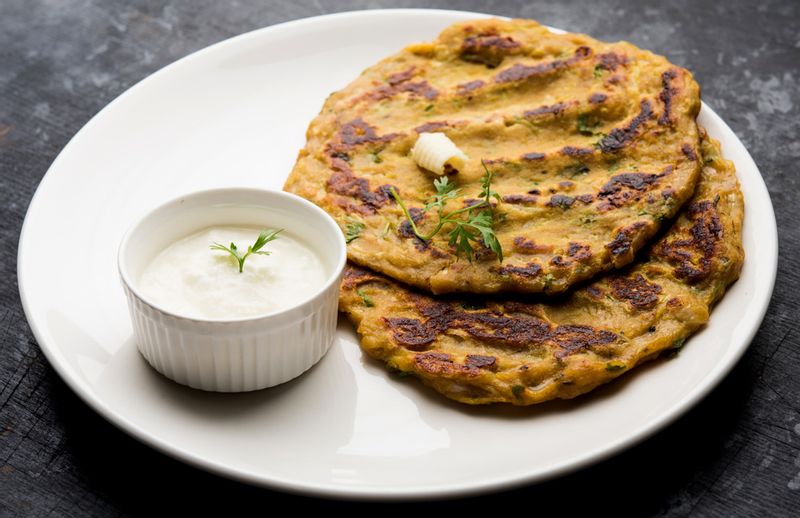 A multi-grain roasted pancake served with a dollop of white butter and groundnut-coconut chutney, this dish is the perfect choice for anyone who wants a healthy and delicious breakfast. Great idea for your child's tiffin box.
8. Kande pohe
The Maharashtrian version of this popular dish of flattened rice is tempered with onions, kadi patta, chilli, peanut. Here's a breakfast dish that's fast to cook, easy to eat and loaded with good carbs.
9. Bharleli vangi or stuffed eggplant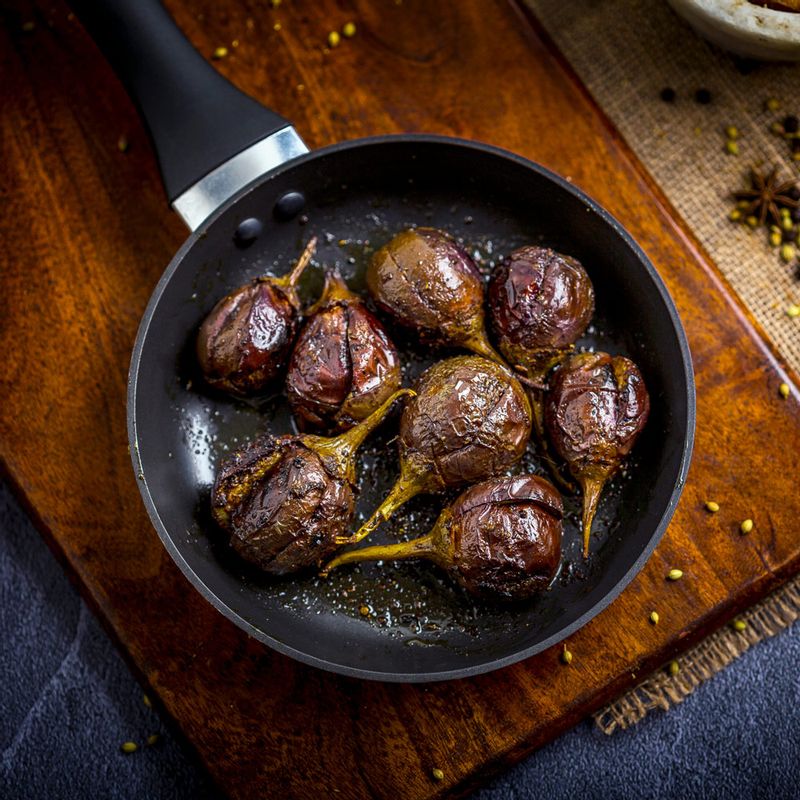 Everyone's favourite on the wedding menu – yep even with those who basically hate eggplant. For the simple reason that there's little about this dish that is basic. OTT and lush more like.
To cut a long story short, chopped tomatoes, onions, roasted peanuts, spices, red chilli powder are mixed well into a paste that is then stuffed into the eggplant. The eggplant is then cooked until they get a roasted texture.
Delicious with jowar bhakri or chappatis, sometimes even with rice. Whoever thought the humble eggplant could be this sinful?
10. Tambda and Pandhra Rassa aka white and copper-red curry
Lovers of mutton, here's the ultimate in mutton mania. All the way from Kolhapur come these two curries that are pretty much like nothing you've tasted before.
While the pandhra rassa is like a rich and creamy mutton broth made with cashew nut paste and coconut milk, the tambda rassa or red curry is way fierier. Made out of the iconic Kolhapuri masala, this curry features black pepper, turmeric, spices, cardamom, tomato, onions, red chilli powder and coriander leaves. Once again, served with bhakri.
11. Malvani fish curries
Fiery, spicy, tangy, and delectable, the use of kokum and seafood set the preparations apart. An amalgamation of the flavours of Goa and Konkan coast of Maharashtra, this cuisine, native to the Sindhudurg district of Maharashtra will fill the hearts and souls of seafood lovers.
Strictly speaking, Malvani fish curry is a generic name for there are ways and ways to make a variety of these fish, prawn and squid curries, using a dazzling number of combinations of spices and ingredients, as well as dry and wet cooking styles.
12. Khandeshi masala Khichdi
All the way from the arid terrain of North Maharashtra aka Khandesh comes a cuisine that makes the most of nature's modest offerings in this very hot region.
Naturally, the uber-spicy Khandeshi masala is the cornerstone of this iconic khichdi that's made of toor (arhar dal) and moong dal, dry coconut and a variety of local condiments. A one-pot meal, it is practical, yummy and long-lasting, like the region itself.
13. Khandeshi mutton
Just like the khichdi, the kala masala is the basic ingredient. Please do note, it tastes completely different from Kolhapuri meat preparations despite being spicy like the former.
14. Naan Khaliya
All the way from Aurangabad in the heart of Marathwada comes a legendary dish that is a throwback to its military history. Dating back to the era of the Mughals, this dish is a meal in itself and was used to feed the imperial army.
Basically, a naan-like bread served with fiery mutton curry, this is completely different from Hyderabadi cuisine – though they both come under the umbrella of Deccan cooking. The crucial differentiator is that Hyderabadi cuisine is more leisurely and laidback whereas this is in your face-and made in larger quantities. After all, a soldier's meal is bound to be no-nonsense and hearty.
15. Srikhand/Amrakhand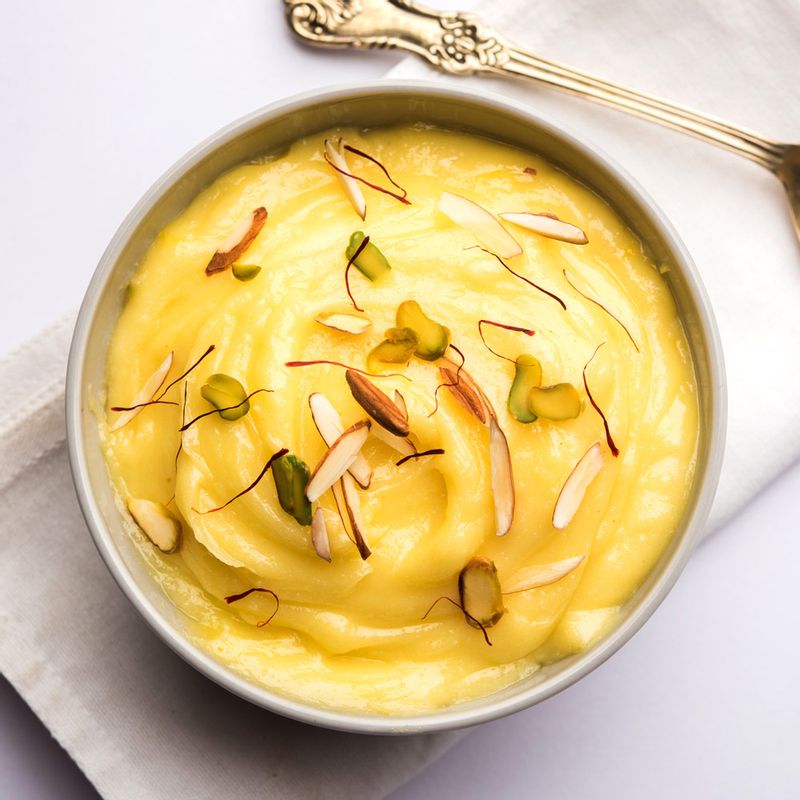 One of the most popular sweets from Maharashtra, Srikhand is made with hung curd churned with sugar and cardamom and then flavoured at will, (amrakhand or mango being the most famous variation), here's India's very own frozen yoghurt-long before the New Yorkers tried to show us how.
---
Photo: Shutterstock