India's rich culinary heritage is a tapestry woven with a diverse array of flavours, ingredients, and traditions. Each state boasts its own distinct breakfast dishes, reflecting the local culture, ingredients, and regional preferences. From the iconic South Indian dosa to the hearty Punjabi paratha, the breakfast offerings across the country are a testament to India's culinary diversity.
In this guide, we will explore 11 breakfast dishes from 11 different states in India, celebrating the flavours and traditions that make each dish unique
1. Poha Jalebi from Madhya Pradesh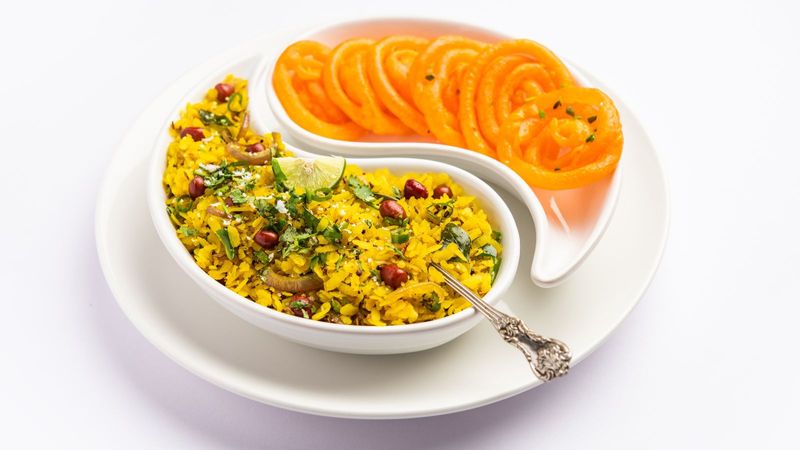 Hailing from the heart of India, Poha is a beloved breakfast dish in Madhya Pradesh. This dish features flattened rice cooked with mustard seeds, turmeric, chopped vegetables, and often peanuts. The result is a flavourful and nutritious breakfast that's a perfect start to the day. It is often paired with Jalebi to add a sweet touch to the meal. Not just Poha, Jalebis make perfect combinations with a lot of other food items. 
2. Dhokla from Gujarat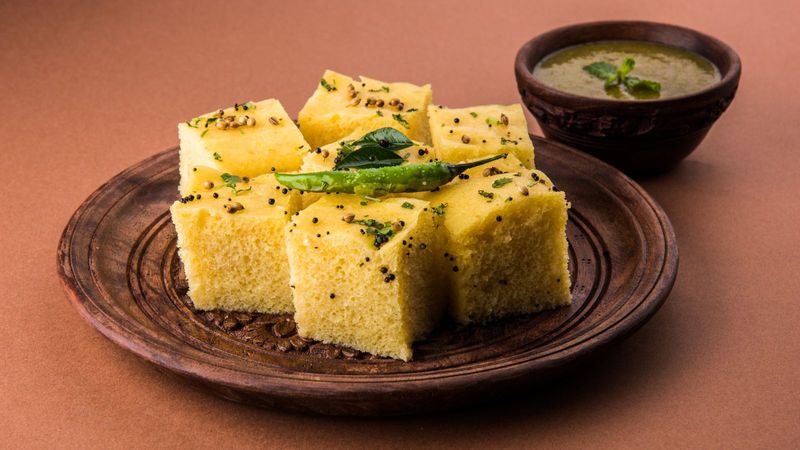 Dhokla, a steamed and spongy cake made from fermented chickpea flour batter, is a popular breakfast dish from the western state of Gujarat. Tempered with mustard seeds and curry leaves, and served with tangy chutneys, Dhokla's light and airy texture makes it a delightful and guilt-free choice to kickstart your day. If you haven't tried making Dhokla at home yet, you can always start with this easy recipe. 
3. Luchi and Aloo Dum from West Bengal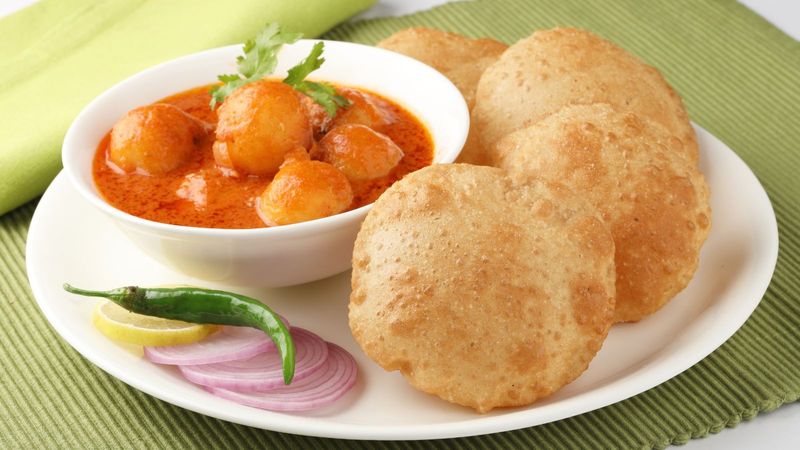 In West Bengal, breakfast is a celebration of flavours, and Luchi and Aloo Dum take centre stage. Luchi, deep-fried flatbreads, are paired with Aloo Dum, a spicy and rich potato curry. This hearty and indulgent combination is a delightful way to start the day. For a fun twist on this beloved breakfast, you can try this fusion recipe. 
4. Pongal from Tamil Nadu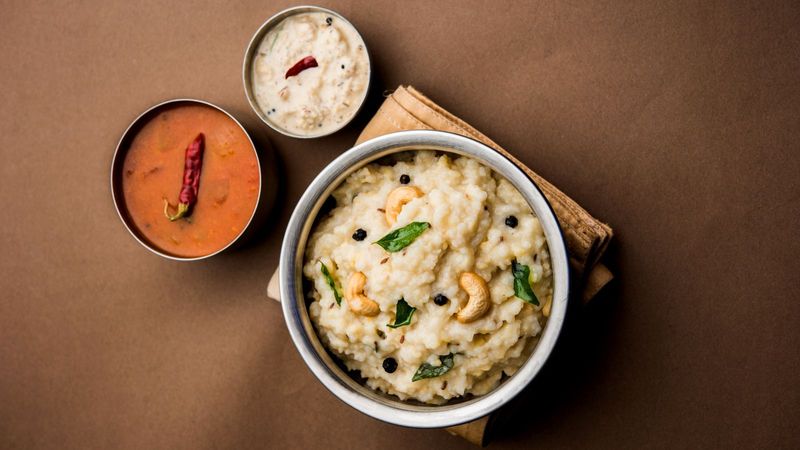 Pongal is a traditional breakfast dish from Tamil Nadu that's made with rice and lentils, cooked together until they're soft and creamy. Tempered with ghee, cumin, and black pepper, Pongal is a savoury and soul-warming dish that's often enjoyed with coconut chutney and sambar. If you prefer sweet over savoury, you can also try Sakkarai Pongal. 
5. Misal Pav from Maharashtra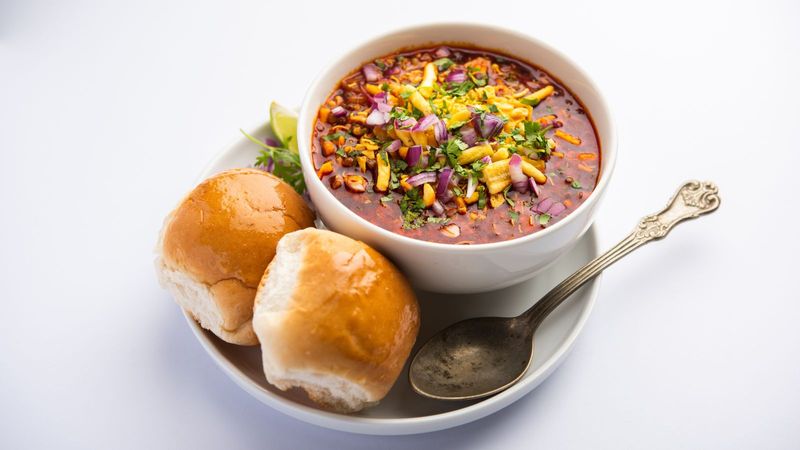 Hailing from the vibrant state of Maharashtra, Misal Pav is a flavourful breakfast dish made with sprouted lentils, spices, and a fiery gravy. Served with pav (soft bread rolls), Misal Pav is a sensory explosion of flavours and textures that's sure to wake up your taste buds. Maharashtra also has a lot of slightly lesser-known dishes that can be easy breakfast options. 
6. Jadoh from Meghalaya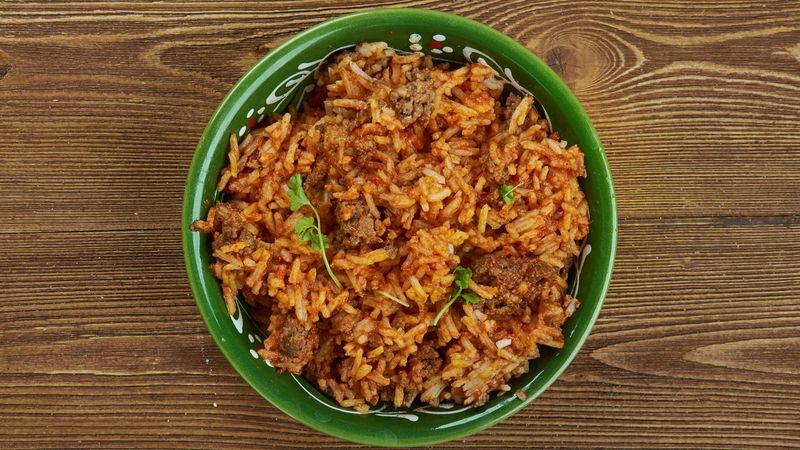 Jadoh, a beloved dish in Meghalaya, is a flavorful combination of rice and pork. The rice is cooked with aromatic spices and the tender pieces of pork add a rich and smoky dimension to the dish. Jadoh is a testament to the region's love for rice and its expertise in working with indigenous ingredients.
7. Idli and Sambar from Karnataka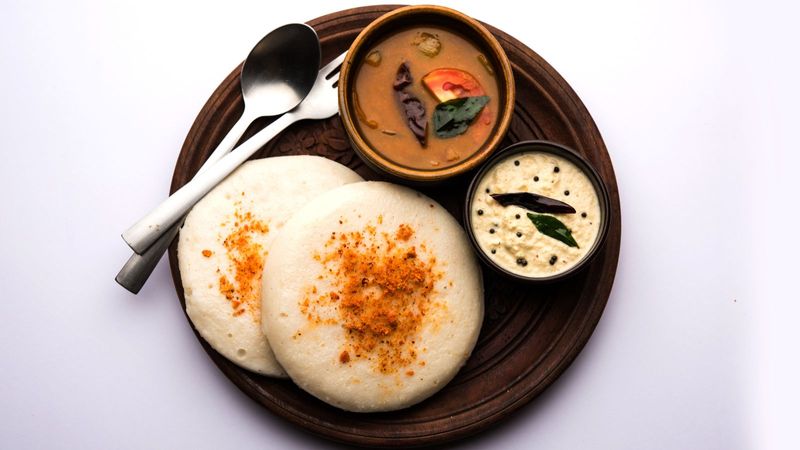 Idli is a South Indian staple that's a favourite breakfast option nationwide. In Karnataka, these soft and fluffy rice cakes are typically served with a fragrant and spicy lentil stew called sambar. The combination of flavours and textures makes this breakfast a quintessential part of the South Indian culinary experience. Here's an easy recipe to make supersoft idlis. 
8. Chole Bhature from Punjab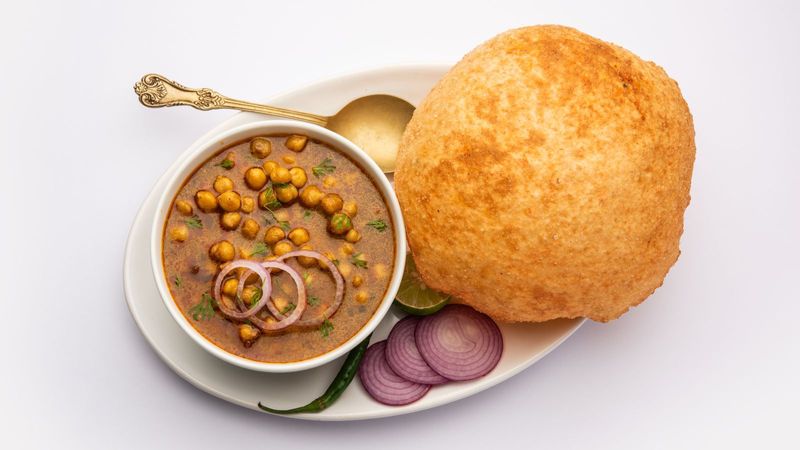 Punjab's breakfast offering, Chole Bhature, is a hearty and indulgent choice. Chole, a spiced chickpea curry, is served with Bhature, deep-fried bread made from fermented dough. This combination is a celebration of bold flavours and satisfying textures that are sure to leave you full and content. For amazing Pindi Chole Bhature, you can follow this recipe. 
9. Panta Bhat from Assam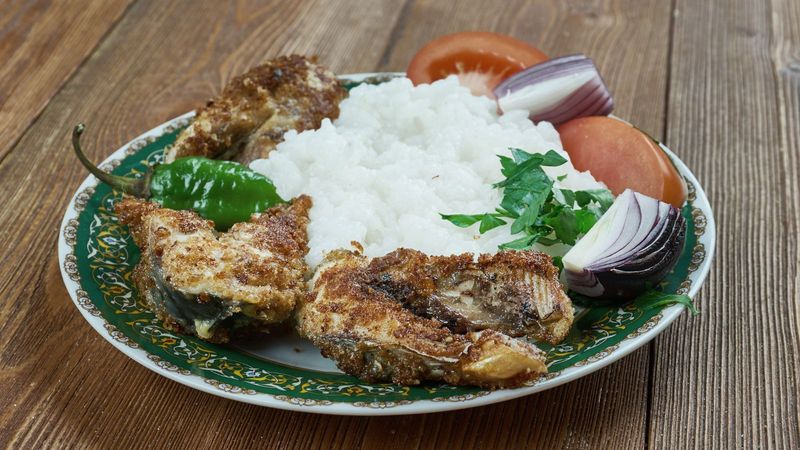 Panta Bhat, a traditional dish from Assam, is a delightful way to use leftover rice. The rice is soaked overnight and then mixed with yoghurt, green chillies, and mustard oil. This fermented dish is both cooling and flavourful, making it a popular choice during Assam's hot summers.
10. Appam with Stew from Kerala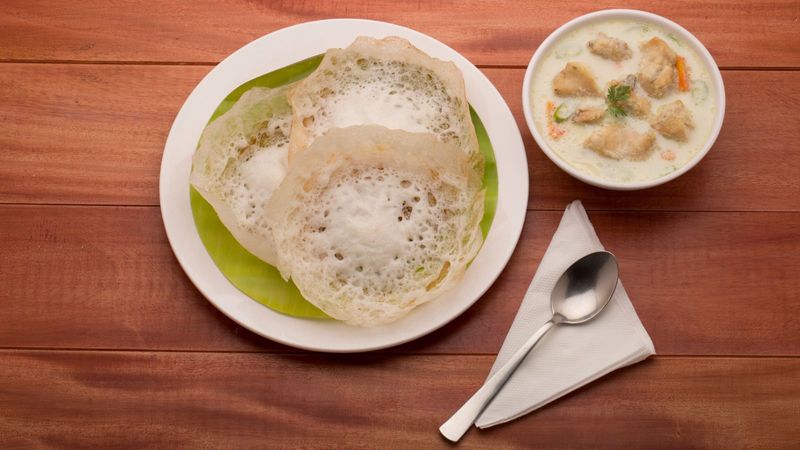 Kerala's culinary traditions are beautifully encapsulated in Appam with stew. Appam, soft and lacy rice pancakes, are paired with a fragrant and creamy coconut milk stew that's loaded with vegetables and sometimes meat. This harmonious combination showcases the delicate flavours of Kerala cuisine. Here's how to make it. 
---
Photo: Shutterstock