Film producer and stylist, Rhea Kapoor has teamed up with artisanal ice cream brand Papacream to launch four flavours—After School Sundae, Brown Butter Biskut, The Chocolate Influencer and Hazelnut Cold Coffee—under the moniker, Rhea X Papacream.
Tanvi Chowdhri, founder and CEO of Papacream India told Zee Zest that the association with Rhea Kapoor evolved from her being a customer who loved the ice creams to a collaboration based on common synergies. "Rhea is passionate about food and loved the vision of Papacream where we toy around with nostalgia to offer unique flavours that are comforting and not intimidating," she says. The Rhea X Papacream ice creams are the next step for Chowdhri in the FMCG space, where the brand has already carved a niche with its vegan ice creams. "Our foundation is gourmet ice creams, but to grow the business FMCG is an important segment. We had launched four new vegan ice cream flavours in November 2020 and now with Rhea X Papacream ice creams, we are going back to the roots," she adds. Rhea X Papacream ice creams, however, are not vegan.
The Rhea X Papacream ice cream range was supposed to launch a couple of months earlier but thanks to the second wave of the coronavirus pandemic, it has hit stores (the online one) now. The good news is that the limited-edition ice creams will be available for at least six months in the market, Chowdhri predicts.
In the last six months we have seen Indian celebrities take their passion for food seriously and put their money behind some unique brands. Here is a rundown on some of the noteworthy celebrity food associations in the FMCG space.
Rhea X Papacream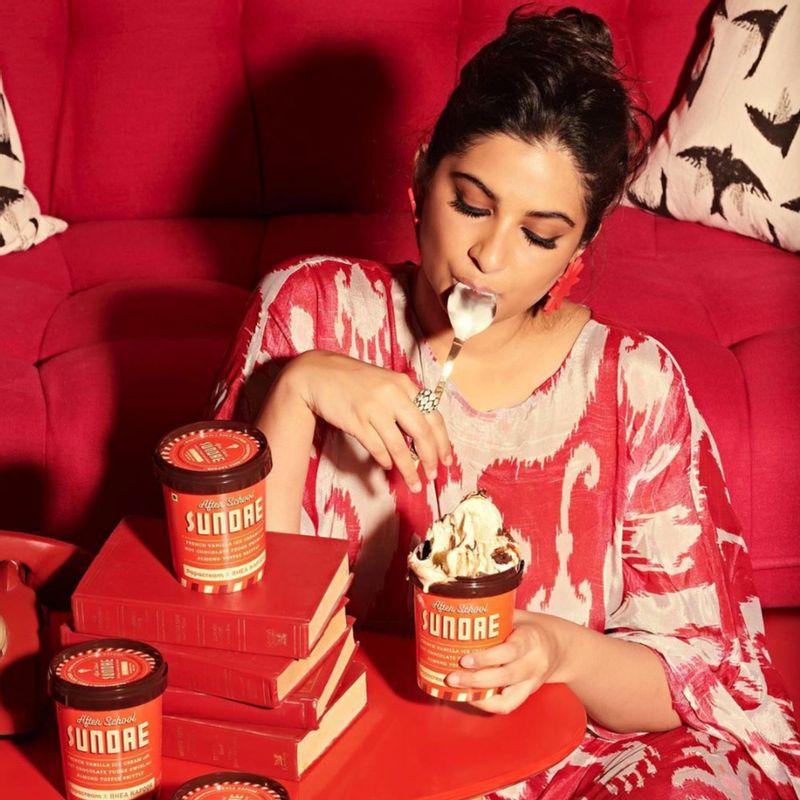 Kapoor has let the kitchen goddess within her flourish and shine during the lockdown. For the last year, she has been sharing her kitchen experiments on Instagram with the hashtag #rheamade—whether it is fried chicken for Friday cheat meals for her father, Bollywood legend, Anil Kapoor or her signature spicy lobster garlic noodles. 
This partnership with Papacream has taken her passion for food and flavours to the next level. In a note on the Papacream website, Kapoor says, "So in this pandemic I've been busy in the kitchen, looking for my daily recipe of joy. I've discovered many joy givers, one of my constants was damn good ice cream. A Classic. A no-fail road to bliss and a hug from your imaginary best friend."
Crafted By Deepika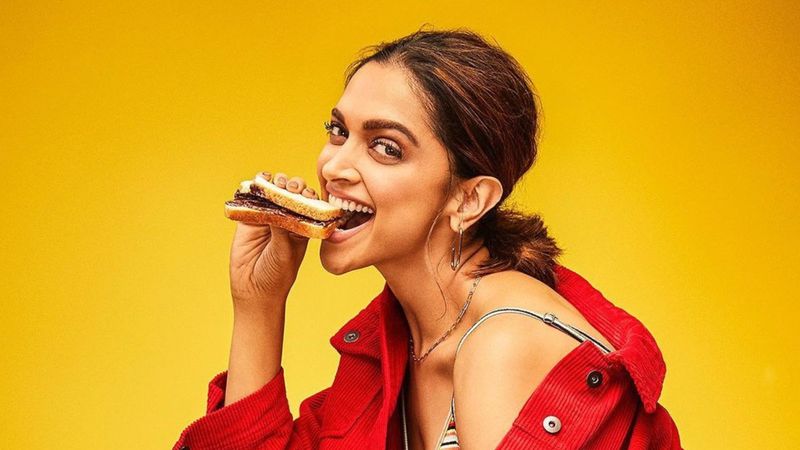 The months of March and April saw two other big names invest in FMCG food and drinks. March 2021, saw actor Deepika Padukone invest Rs 1.05 crore as part of a Series C round in Epigamia, the dairy brand. This was the second time she funded the brand following an initial investment in 2019. As part of her association with Epigamia, she launched a chocolate spread made with ghee in two flavours, chocolate caramel and dark chocolate and orange, under Crafted By Deepika. 
Both Kapoor and Padukone, used social media, Instagram primarily, for buzz and marketing around Crafted By Deepika, similar to Rhea X Papacream which was wholly on social media—Instagram primarily. Both the B-Town celebs used their profiles to extensively build curiosity around the launches that culminated in a big reveal in the form of photoshoots and videos. Padukone also started the #digswirlspread challenge, a dance challenge on the jingle for the chocolate spread.
MS Dhoni and Copter7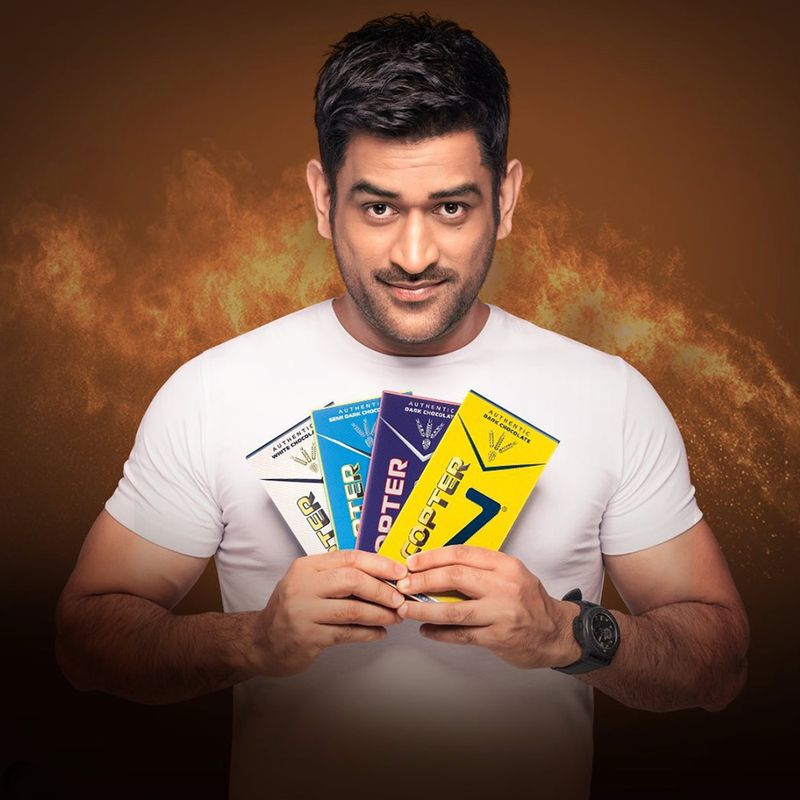 In April 2021, one of India's favourite cricketers, MS Dhoni, became the face of a newly minted brand, Copter7. A venture by 7Ink Brews, Copter7 is named after Dhoni's famous 'helicopter shot' and his jersey number. "The planning for this brand has taken over three years. The thought was to create something big and take it into the international space. MSD has been involved since inception and it was the synergy between the vision and the thought process that made him believe in what we stand for," informs Mohit Bhagchandani the founder. Copter7 is currently making chocolates and beer.
For the chocolates, Copter7 has teamed up with chocolatier and chef, David Belo of Mysore-based craft chocolate brand Naviluna. These are available in four flavours—Mosambi Zest, Strawberry and Coffee, Mint, and Mulberry. The beers are Premium Lager and Strong beer. In the launch note, Dhoni said, "When you believe so strongly in the vision of a company, it makes the association that much more meaningful. 7Ink Brews and I share a similar thought process on how exciting brands can be built from inception."
Genelia and Riteish Deshmukh's Imagine Meats
In July 2020, husband-wife duo and actors Genelia and Riteish Deshmukh broke the news about their plant-based meat venture, Imagine Meats. They partnered with Archer Daniels Midland (ADM), a leading global ingredients manufacturer, which allowed them to access expertise in food science, flavours, and product development across Singapore, Berlin, and the United States. The Deshmukhs have been vocal proponents of a plant-based diet and lifestyle. According to reports, Imagine Meats products will be available direct to consumers and will include kebabs, biryani and curry. The brand also stole the limelight on the finale of Bigg Boss Season 14 where Riteish Deshmukh and the show's host Salman Khan discussed the merits of mock meats. However, there have been no further updates on the progress of the project or the launch of the products in India, yet.
Jacqueline Fernandez and Raw Pressery
Prior to the bevy of celebrities rooting for food products and brands, actor Jacqueline Fernandez invested in Raw Pressery, a cold-pressed juice brand, in 2017. Her investment amounted to Rs 3.5 crore in the parent company, Rakyan Beverages. Unfortunately, the company was acquired by Wingreens Farms, in a firesale in early 2021, at a discounted rate of Rs 100 crore. Raw Pressery was one of the first movers in the cold-pressed movement in India.
---
Photo: Instagram/ respective brands