A bold red lip, 40s glamour and an infectious vivaciousness are some of the things that strike you about chef and food writer Rachel Khoo at first glance. We first saw Khoo on her TV show, The Little Paris Kitchen: Cooking with Rachel Khoo, whipping up a storm in her tiny Belleville apartment in Paris. Khoo cooking a gourmet meal for two in a tiny urban apartment is what made her relatable, and in the process memorable. In news reports, she has acknowledged that she may not be as big a star as Nigella Lawson, but she is no less either. With her first show, she managed to simplify the daunting French cuisine for the common person. 
Khoo, who also has several cookbooks under her name, came to the City of Love, after she quit her job as a publicist in London, to pursue a culinary degree from Le Cordon Bleu. Born to an Austrian mother and Malay-Chinese father, Khoo's life has been a culturally diverse melting pot, which reflects in her cooking style--staying true to the roots but also instinctive with a little bit of this and a little bit of that. Now based in Sweden, the 40-year-old chef is married to Swedish chef Robert Wiktorin and has two young children, and a puppy. 
She considers herself a home cook at heart, using her experiences as a foundation for interpreting and exploring food today. The warmth and joy of her personality have become a trademark feature in all her shows, including her most recent Chocolat (airing on Zee Zest). As the name suggests, it is all about the decadent ingredient the world loves. It is not surprising that Khoo, too, has a soft spot for chocolate. "I'm a dark chocolate person," she says adding that chocolate is her go-to relaxation or comfort food. 
The show, Chocolat, explores chocolate not only as an ingredient, but also the emotions it evokes, and what makes it a beloved ingredient. Khoo takes us back to the history of cacao and chocolate as 'food for the gods' and gives it a modern interpretation with fun recipes. One of the main highlights of the show is Khoo's savoury chocolate recipes such as the meatballs with chocolate and tomato sauce, and chocolate ragout with venison and pappardelle. Showcasing the versatility of chocolate, she works with odd combinations such as chocolate and marmite and chocolate and cheese. For the show, Khoo travels across the UK, Amsterdam and Stockholm, meeting chocolate lovers and chocolatiers learning the various ways the ingredient plays an integral role in cuisines. Noteworthy are Professor Barry Smith from the University of London, chocolatier Paul A Young and Michelin-star chef Glynn Purnell. Those who love quintessential chocolate as is need not worry, Khoo has tons of recipes, with her own twists, such as the Sacher Torte-inspired chocolate cake, hot chocolate and chocolate cookies.
Khoo also lets it slip that since the time she has been working on the show she's been building "a little chocolate library." "I collected amazing chocolates from gifted chocolatiers during the filming of Chocolat," she says. Khoo also has a chocolate subscription. "Every month I get five chocolate bars, so every evening I love going through all the different types of chocolates I have in my little library and decide what chocolate I want," she says.
On shooting Chocolat smack in the middle of a raging pandemic, Khoo shares, "We were a week away from filming for Chocolat last year and then the UK, where we were going to film a large part of the show, went into a lockdown. So, we had to shift production to Sweden where I'm based. We ended up filming it in my home kitchen in Sweden, which I would have never imagined." 
Always up for a challenge, Khoo's instant reaction in the situation was, "What are the ways in which we can solve it? That has always been my approach to things." She remembers The Little Paris Kitchen days and how turning that tiny kitchen with a table for two into a selling point worked in her favour. 
On a Zoom call, we spoke to Rachel Khoo about her passion for food, being a TV chef, her lockdown show, Chocolat, and more. Edited excerpts.
1. Why did you choose chocolate as a focus for an entire show?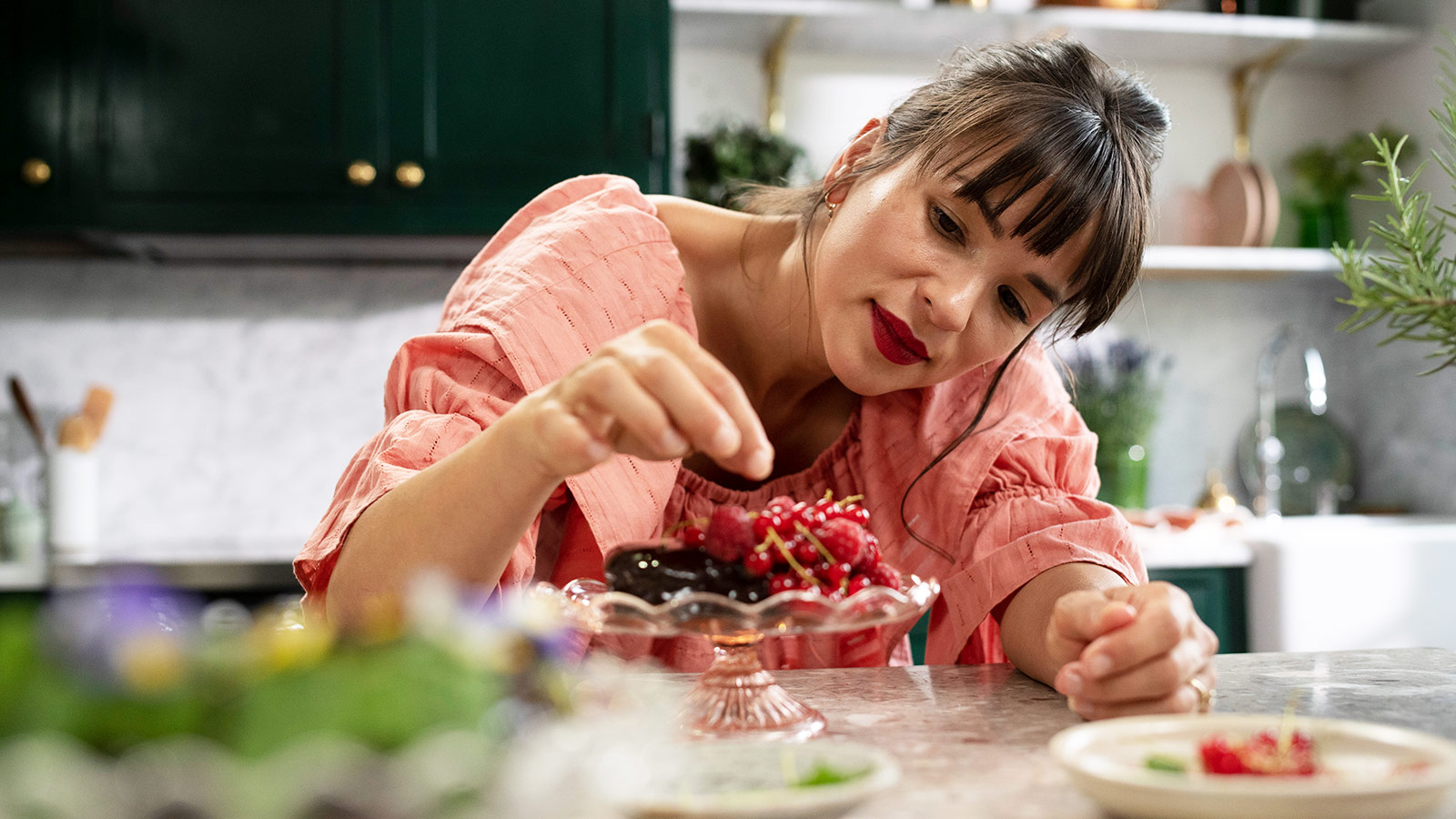 What I love about chocolate is that everybody has some connection to it. Most people I know like chocolate, and if you don't like chocolate then you haven't tried the right chocolate. There are so many different types of chocolate out there and I really wanted to explore it in all its forms. I wanted to showcase not just craft chocolate makers in Europe and UK, but also the work that goes into growing cocoa. As we filmed Chocolat through the lockdown, I realised that people just want to sit down and relax and switch off for half an hour. A show like Chocolat is a sweet escape and in the process entices you to try a recipe or two in your home kitchen. 
2. How has food television evolved over the years?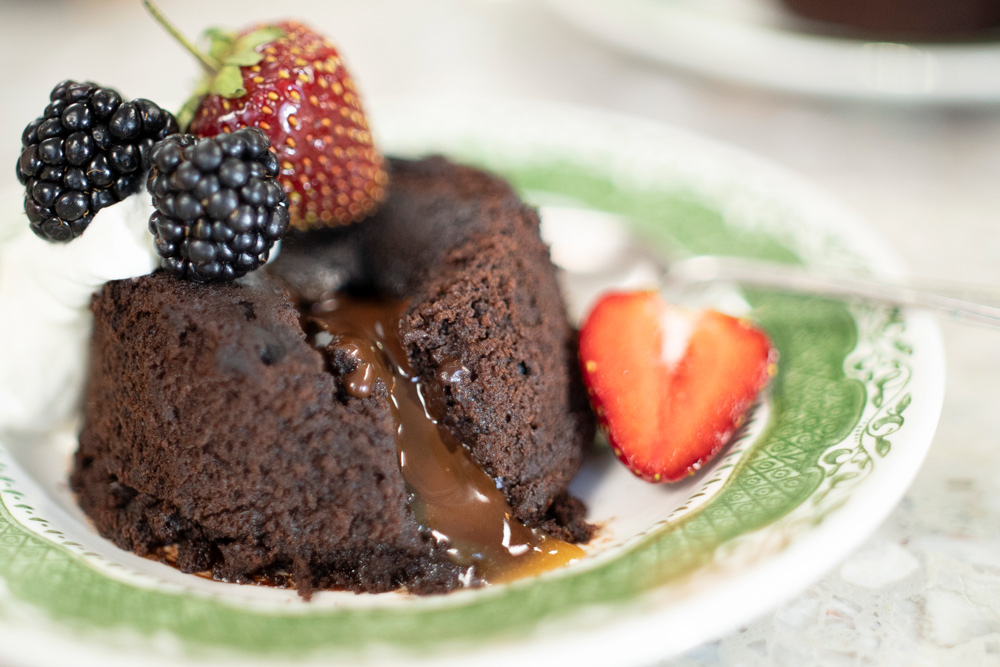 In 2012, when The Little Paris Kitchen show was aired, social media was not what it is today. The quality of content created by digital creators today on social media is just exceptional. You don't need a TV channel to put your work out there for the world to see; you can be your own publisher. TV today is influenced by digital creators, whereas earlier it used to be the other way around. It is an exciting time and even more competitive. I often get asked to do projects where they want me to shoot myself, but I'm a little old-school, so I hire a camera person. I tried it once when I went to Japan; it was like the Blair Witch Project, and worse!
3. What was it that fascinated you about the world of food enough to make it your career?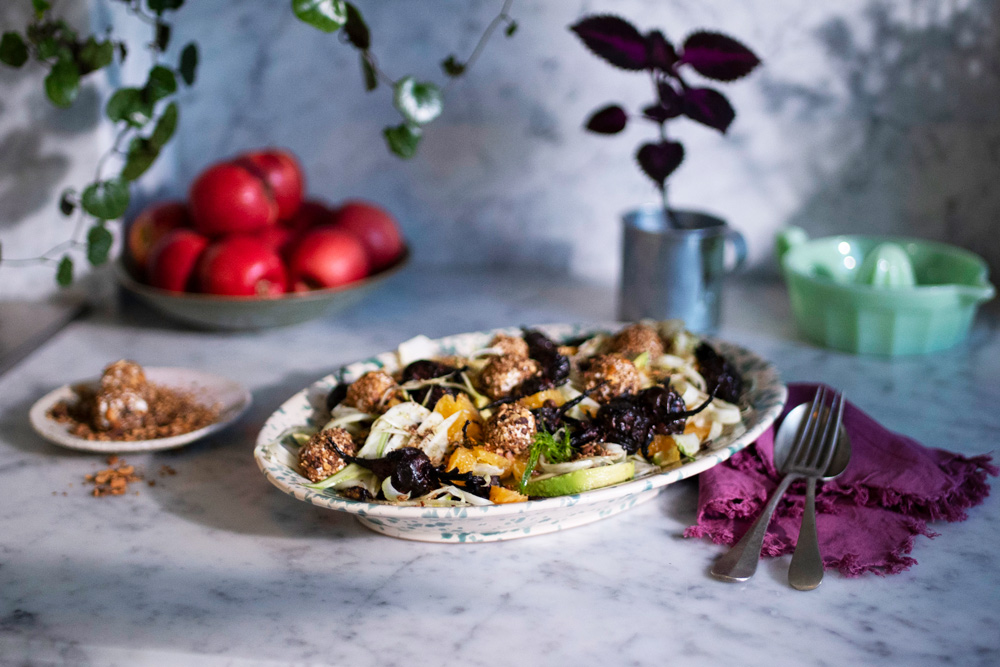 I love food and I just liked how versatile food is. So, after I got my design degree, I used food as a way of communicating my ideas. From a creative point of view, food gave me a gateway into many different types of projects. On a very basic human level, I love how food brings people together. It is the easiest way to get to know a culture. When I first moved to Paris, I didn't speak French well, but I could have a little conversation with the locals. It was through food that I built bridges.
4. Who has inspired your food journey and how?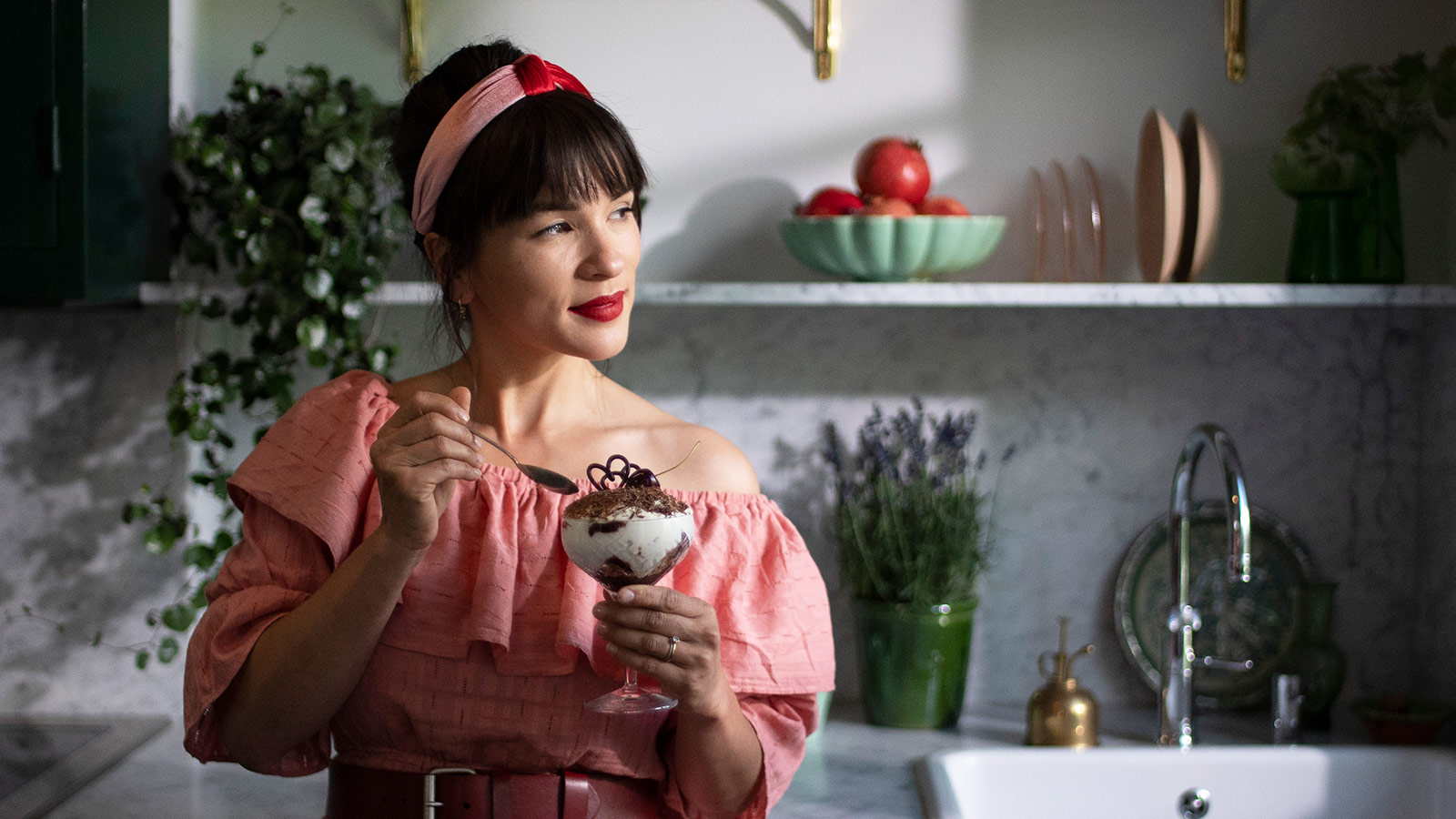 I would have to say, my mother and my maternal grandma. My mum is Austrian and she had to learn how to cook Malaysian food for my dad, which was tricky because you had to make special trips to find certain ingredients. It wasn't very easily accessible like it is in the UK today. She wasn't just a good cook, but she was also a savvy homemaker careful about how she spent her money and managed the household budget. No food was ever wasted in our kitchen, and we would often have leftover nights where she would transform a roast chicken into a chicken porridge or leftovers into curry puffs. 
I used to spend a lot of time in Austria during vacations in my grandmother's kitchen. I loved watching her make these beautiful apple strudels from handmade dough. Grandma and her food was always so generous, not in terms of ingredients, but in terms of the love and joy, she had found in cooking for people. That comes back to why I love cooking—it is nourishing, not just for yourself but also for people you care for.
5. How does your diverse cultural background inspire you and your work?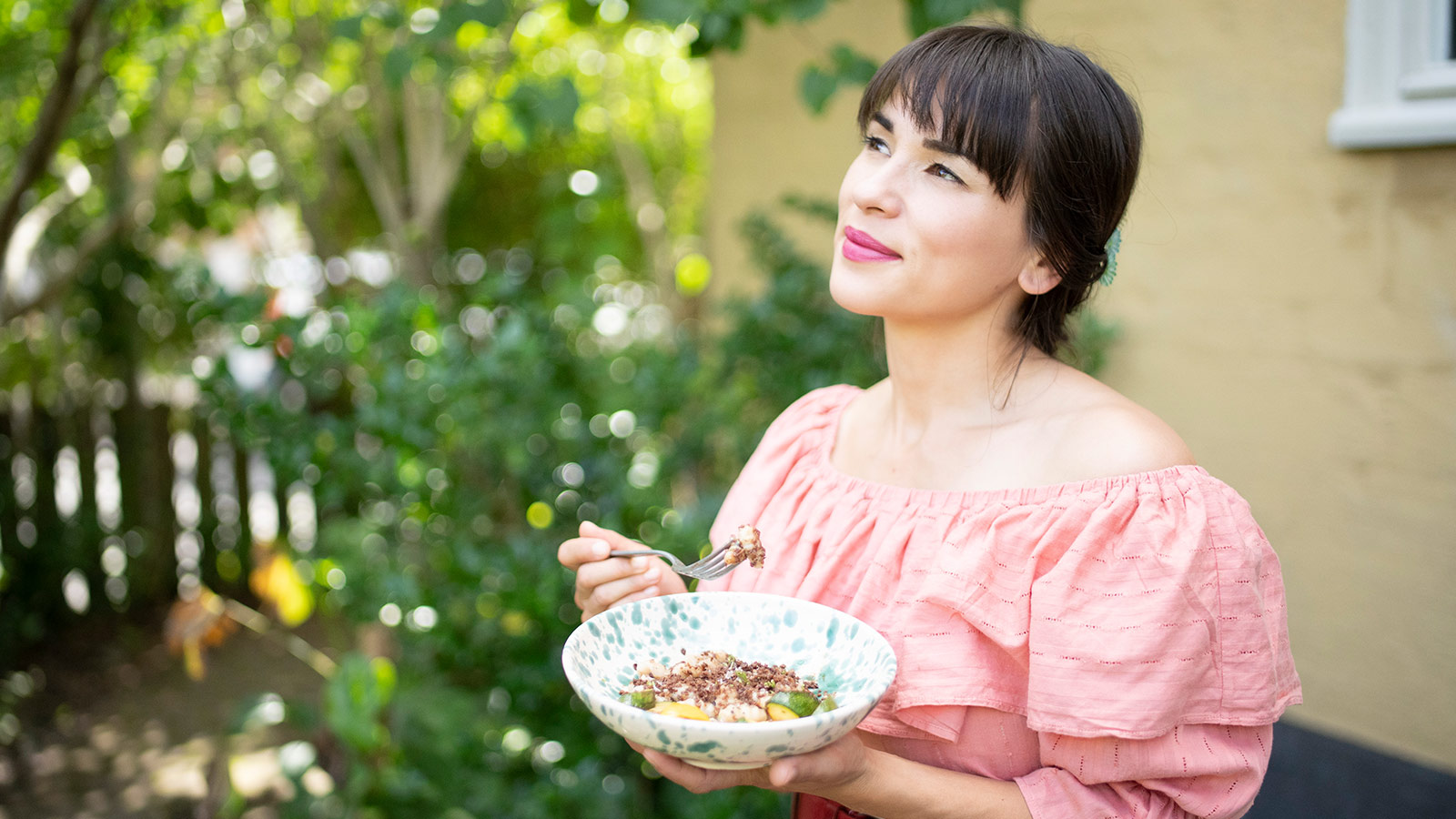 I grew up in the 80s (I am giving away my age) in the UK. I was the only mixed-race kid at school. Unlike others in school, who had fish and chips or chicken nuggets for dinner, I was having beef rendang curry or some other Malaysian dish. At that, I was quite envious of my friends who were eating very plain English food. In hindsight, I think I had a great childhood with an exciting food experience savouring Malaysian, Cantonese, Austrian, English, and even a bit of Italian cuisine. 
This experience is reflected in how I write and develop recipes. I'm respectful to the roots and origin of a dish and the culture it comes from, but then I mix it up so that there is something new on the plate. I think it's important that I put my own spin on it and I've done that with French food.
6. What would be your words of advice to budding home chefs?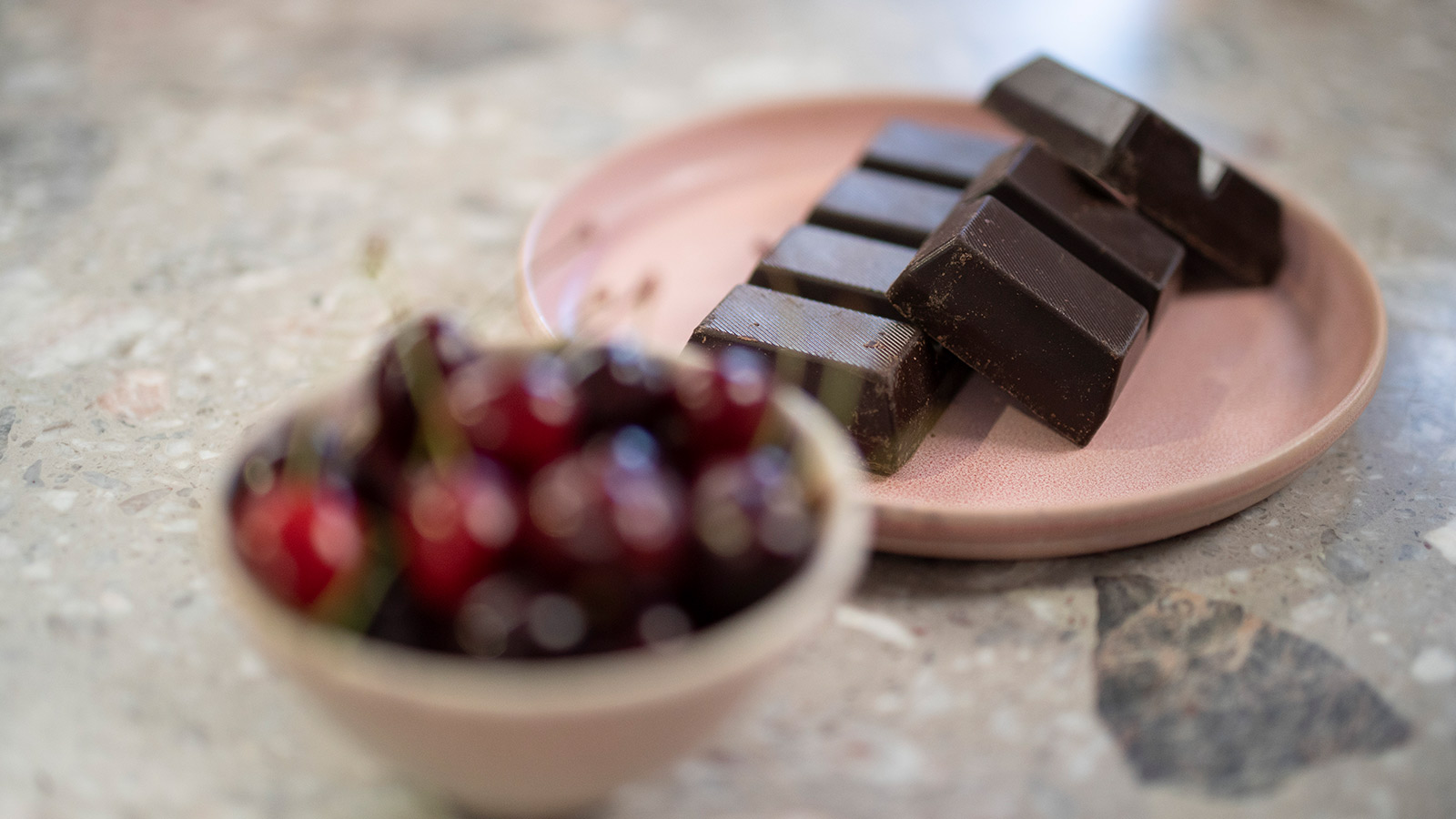 Stay true to yourself. It sounds easy, but if you stay true to yourself, you can never go wrong because home chefs are working with recipes and skills that have been handed down the generations. They've been tried and tested. Even if success eludes you, when you look back you say that you did the best you could. Don't be intimidated, because you know your story and your recipes are just as important as any big chef you know.
Home chefs have huge talent, they're the ones who go through the daily grind. Of course, professional chefs cannot be compared, but I have huge respect for any home cook, especially if they're cooking for kids. I know it's not easy with my kids!
7. How has the lockdown and the pandemic impacted your work and personal life?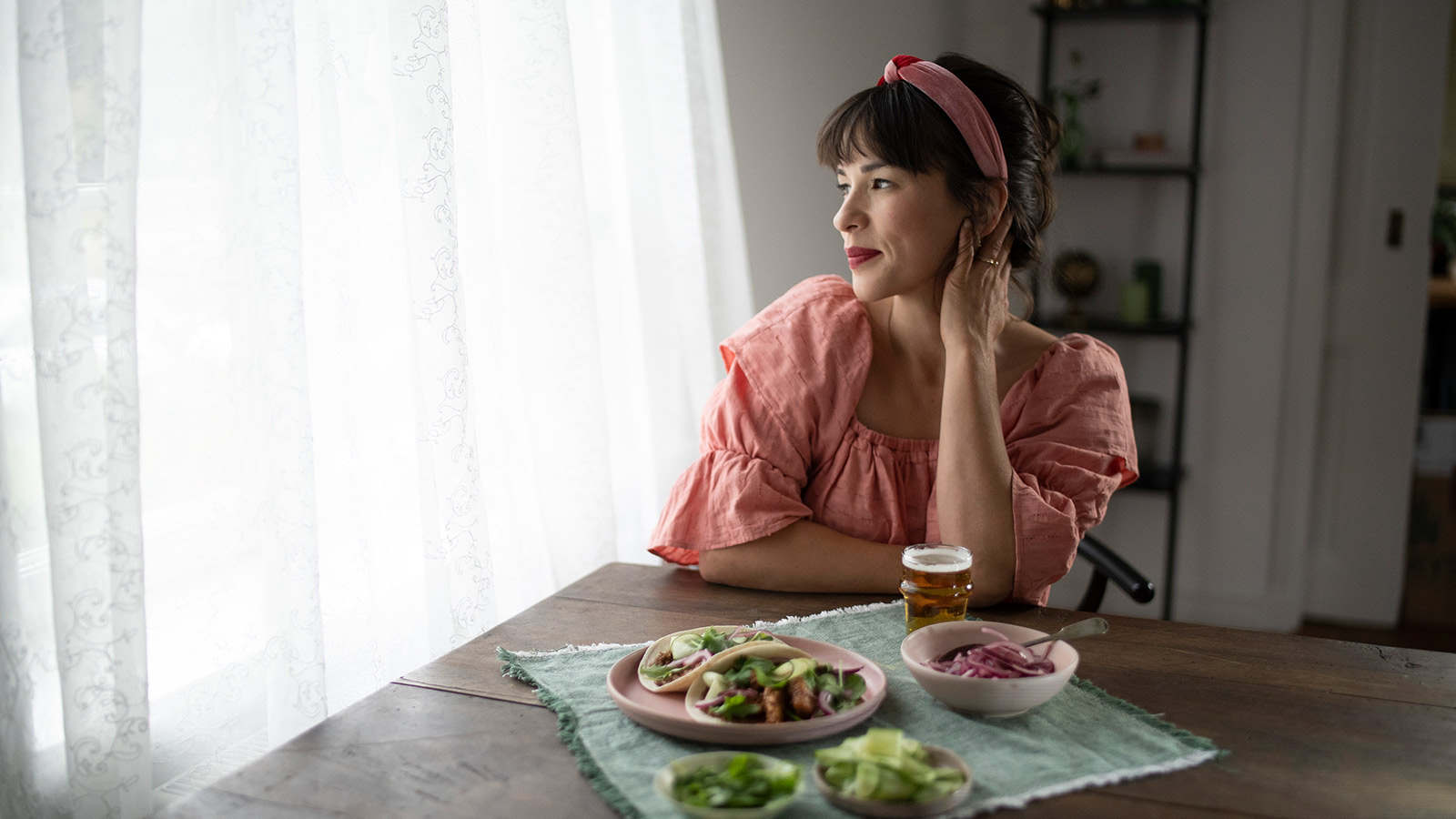 I've had to be flexible and rethink how I approach my work because it involves a fair bit of travelling. I had to go back to my clients and say, "Look, we're not going anywhere so we need to see what I can do from Sweden." I eventually set up my own production company in Sweden and ended up doing a lot of things from here. I consider myself fortunate that I've been able to work, and most importantly, everybody who is close to me has stayed healthy. I don't take that for granted in any way.
8. Where do you stand on the veganism and plant-based diet conversation?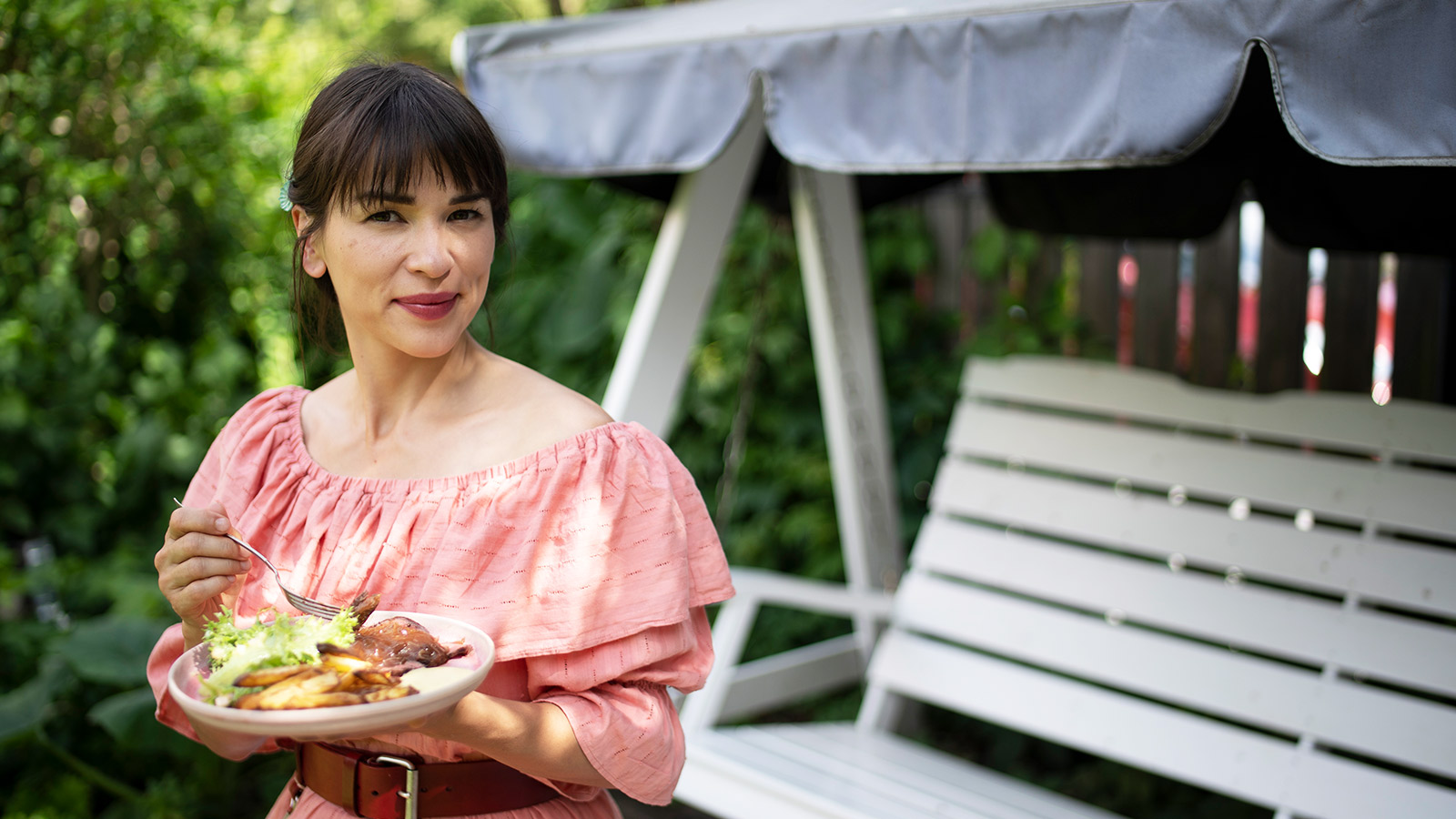 I think the perspective on plant-based diets and lifestyle is very Western. Going plant-based or vegetarian is a discussion about climate. In my podcast series—A Carnivore's Crisis—I interviewed professor scientists, activists, farmers, you name it. They were based in UK, Australia and the US so it didn't really cover different geographies, but the conclusion was that these diet-based lifestyles work differently for different countries. 
I also think there's so much pressure on the individual to solve the world's problems. Do the best you can in the situation you are in. In the UK, for instance, in impoverished areas people don't have access to fresh fruit and vegetables, expecting them to have this conversation about lifestyle is crazy. I think the vegan conversation is very narrow sometimes.  
Rapid-fire with Rachel Khoo
One food trend that should die. 
It's an old food trend, I'm glad it's died—but do you remember freakshakes? What are you supposed to do with it? Eat it? Drink it?
One good food habit that you want the world to follow. 
To be able to sit down and enjoy your food. I have to admit, many times I have to rush through my food because I've got so much to do. But I try to sit down and ideally share a meal with another person, away from distractions.
Favourite ingredient. 
Cheese!

Favourite vacation destination. 
I love just going to my husband's family house in the Swedish countryside. It's in the forest with a big lake, when it rains it looks like the perfect setting for a murder. But in the summer, it's beautiful and peaceful and you could go skinny-dipping in the lake.
India to you is? 
I think it's the vibrant colours, the fragrances, the spices.  Unfortunately, I've never been to India so I really hope I can and ideally be invited to somebody's home for a home-cooked meal and have a little peek in the kitchen.
The toughest chocolate dish. 
I always struggle with white chocolate. The chemistry is a bit different and it is sensitive to heat. It splits and you end up with the fat separating from the cocoa solids and it's a nightmare. That's happened to me on a few occasions, especially when I was developing recipes for Chocolat. 
Photo: FremantleMedia LTD