From the day that India's favourite global celebrity-turned-serial entrepreneur, Priyanka Chopra Jonas, gave us a sneak peek of the restaurant, Sona, on her Instagram in early March, our excitement has known no bounds. We stalked every social media handle and researched everyone involved in the project, and the one name that left a mark was Chef Hari Nayak. This Udupi-born chef has become the talk of the town in the culinary world, for all the right reasons; he is, after all, the man helming the kitchen of the newest restaurant on the block—Sona in New York. 
Nayak, along with entrepreneur Maneesh K Goyal and restaurateur David Rabin, had planted the seed of a modern Indian restaurant in 2015. This was way before Chopra Jonas got involved. She came on board in 2016 and has since been a big part of the project, Nayak says, adding that it has been a long journey. He admits that there has been a lot of hype around Sona, "It's a blessing in disguise because even in these difficult times we are booked for months," he says. 
In the wake of the second wave of the Coronavirus pandemic, Nayak and his partners are raising funds for relief work from the sale of one of Sona's dishes—Floyd's Goan Fish Curry, a homage to late chef Floyd Cardoz who passed away due to the virus last year. The proceeds will be added to Priyanka Chopra Jonas and Nick Jonas' fundraiser  #TogetherForIndia, which has already raised more than Rs 7.84 crore. These funds are being used to procure oxygen concentrators, oxygen cylinders and help with the vaccination drive in India. The fundraiser will also help serve food and dry rations to those in need.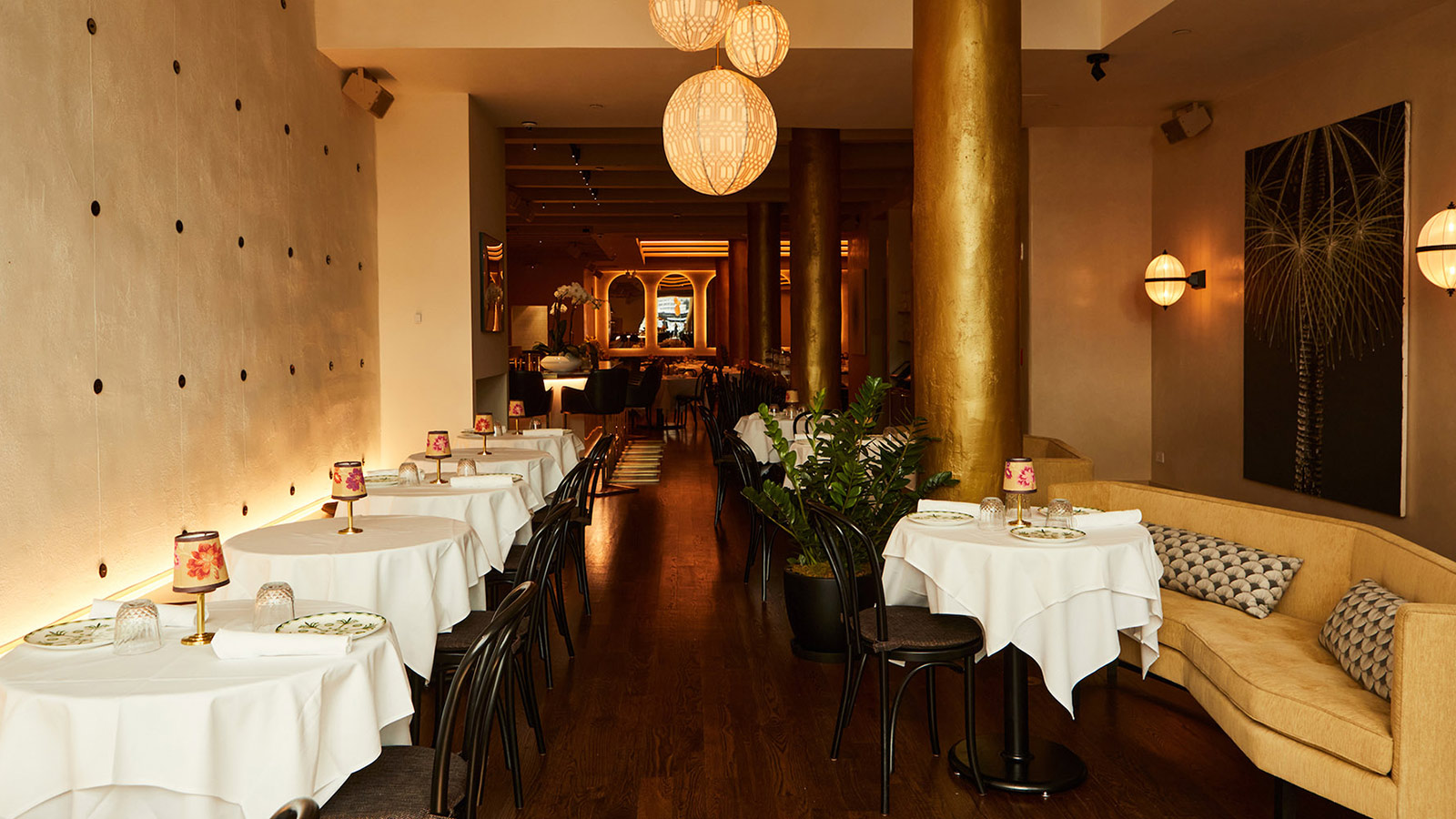 For Nayak, also a successful cookbook author, the food business is, in a way, in his genes; his grandfather had a small restaurant and shop in Udupi and his father worked with him for a while. "I did not get a chance to see my grandfather run his business. While growing up, I heard stories from my father about how my grandparents would cook and serve simple food to those who came. It was always fun listening to these stories and they fascinated me," says Nayak. The simplicity and cultural connect has stayed with the chef who has been responsible for the operation and success of several restaurants worldwide including The Alchemy in Bengaluru. 
AlsoRead2
Nayak's grandfather, however, was not the reason he joined commercial kitchens. In the 90s, he joined Welcomgroup Graduate School of Hotel Administration in Manipal, "That was the first time I saw a professional kitchen in a hotel. It was very exciting to see and that was the moment when I knew that this (cook) is what I wanted to do," he reminisces. After he graduated, he enrolled himself at the Culinary Institute of America, since then he has called the US home and has not looked back.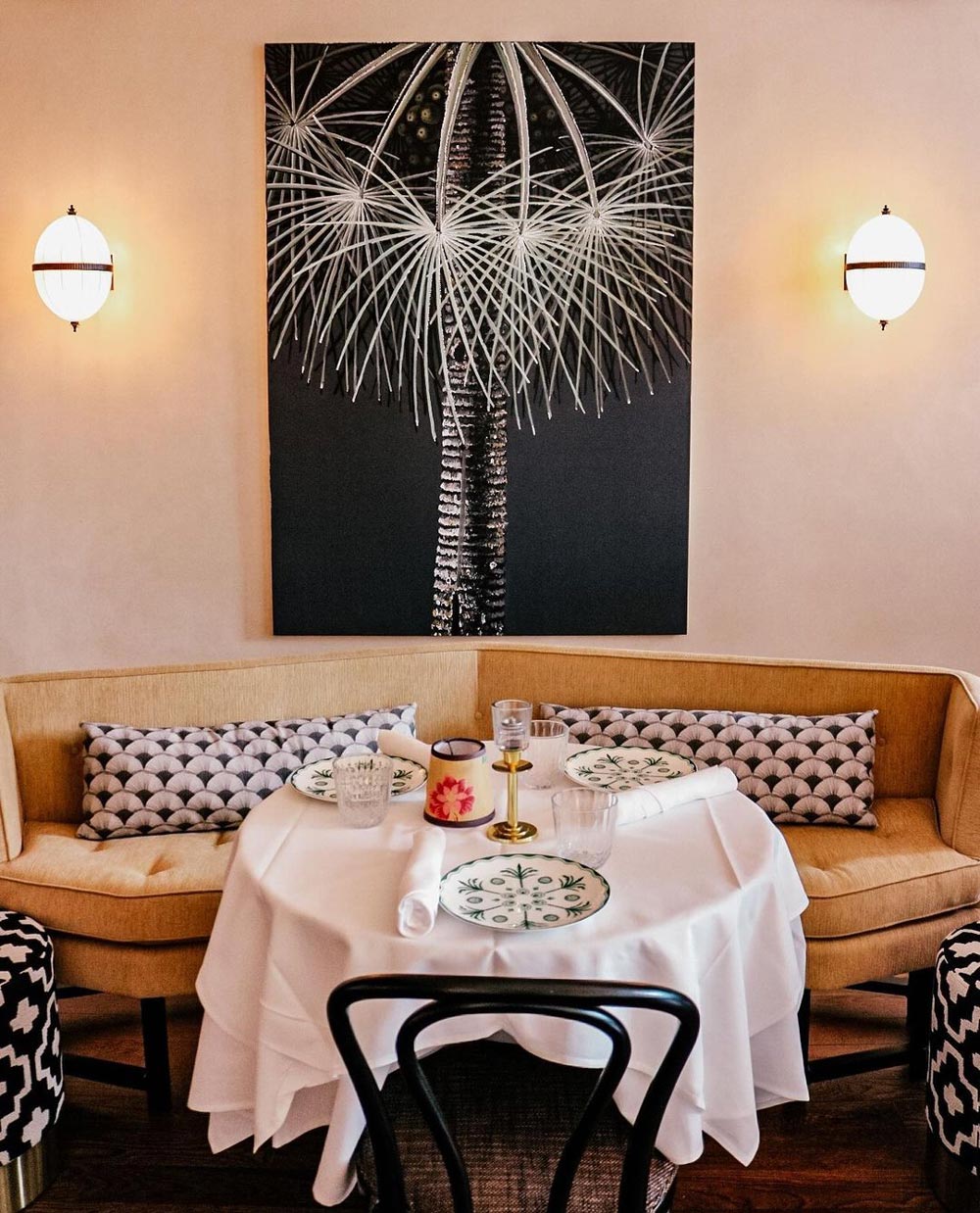 Intrigued by his unique story, we continued our conversation with the man of the hour, Chef Hari Nayak over a telephone conversation, about his journey, his vision for Sona and Priyanka Chopra Jonas as a co-worker. 
Edited Excerpts:
How is Sona different from your other restaurants?
Sona is quintessentially New York. The city has a very different market and there are so many great restaurants here too. We wanted to create an experience that is not just about food; from the time you walk into the restaurant all the way to the dessert. 
AlsoRead0
What was your vision for Sona?
I grew up in India, so at my core, I will always be Indian but at the same time, I trained in European cooking techniques. Today, I am an Indian cook because of my heritage, but my training as a professional chef has been western. It has helped me reimagine presentation, sourcing for local produce and integrating it in a modern menu at Sona. 
People feel that Indian food is heavy and oily or saucy. That is why I've deliberately kept lighter sauces, inspired by coastal cooking, even though Sona is not a coastal restaurant. My aim is to showcase Indian cuisine as simple and light. We've been open for a month now, and the one thing that I am happy about is that people who have never experienced Indian food come and say that they could eat this style of food at least four times a month. Overall, Sona is a New York restaurant that happens to be Indian.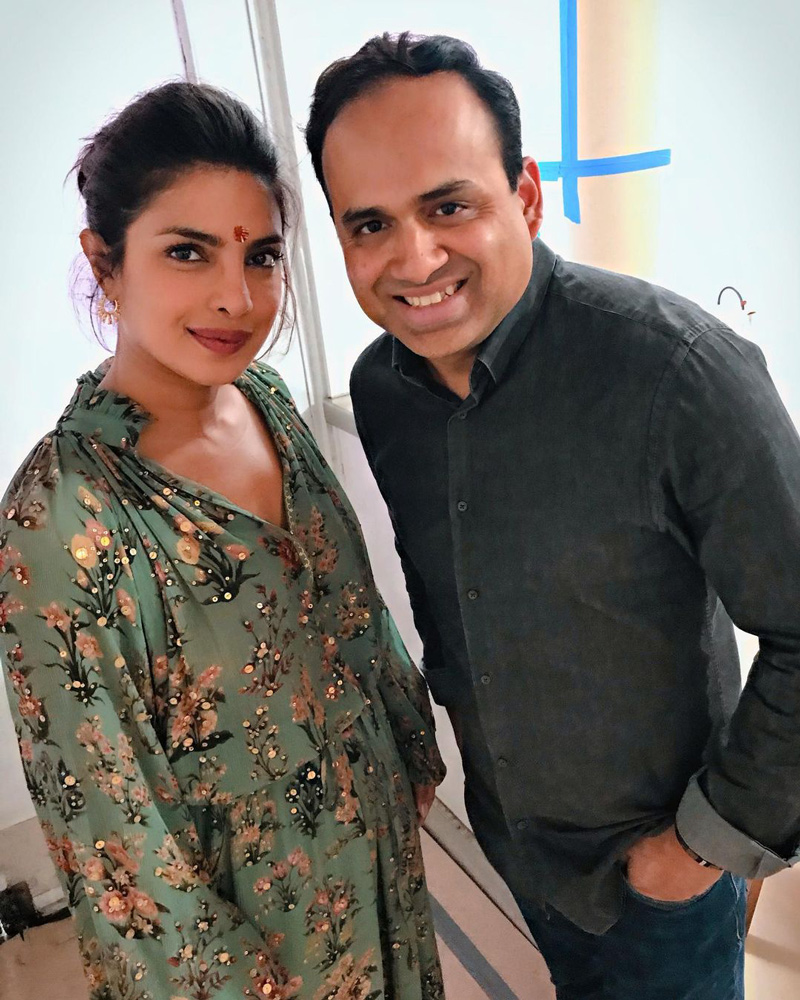 How does Sona break the stereotypes surrounding Indian food in the US? 
The perception is changing every day. But New York is still behind cities like London because the US hasn't ventured too much into Indian food as compared to the Japanese or Italians. There are chefs who are trying to do what I'm doing in New York and it's all helping. The common goal is to make Indian food accessible and popular. 
With Sona, we are fortunate that there are people like Priyanka involved, who have the network and the following. We have an audience who would have never thought about Indian food. If I had opened Sona myself without the whole team, it wouldn't have received the traction it has. It will take our cuisine to the next level in the US. 
How was the experience of working with Priyanka Chopra Jonas?
Priyanka loves food. She wanted to be part of the first menu ideation. When it came to the menu tasting, she tried the food herself. There were at least eight tasting sessions—with Priyanka, with her mom, and with her and Nick.
Nick loved it so much he wanted everyone else to taste it and for me it was like a practice session, serving Indian food to a whole new audience. All of them love food but didn't know much about it and my style of cooking. So, it was exciting and they had a lot of positive things to say.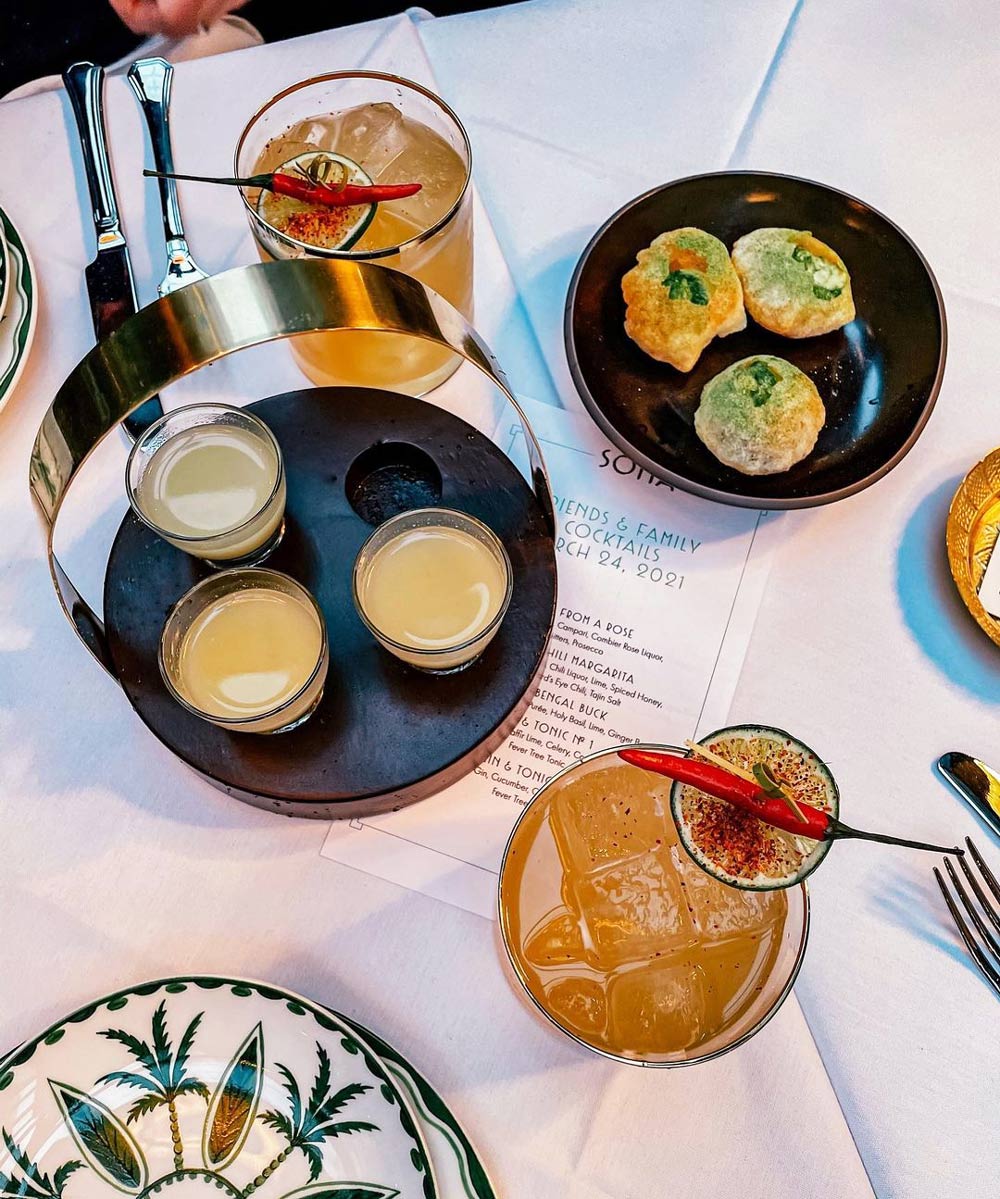 Tell us the story behind the name Sona.
In one of the later tasting sessions, we were brainstorming on the name—there were so many on the table. It was Nick who said, "This is gold". It stuck with us and Sona means gold. It was part of a discussion and conversation about how short and easy to pronounce it was with just four letters. We loved names like Nobu, Zuma – brands that stay in your mind. Sona ticked all the boxes. 
AlsoRead1
What are the different factors you keep in mind when setting up a new restaurant?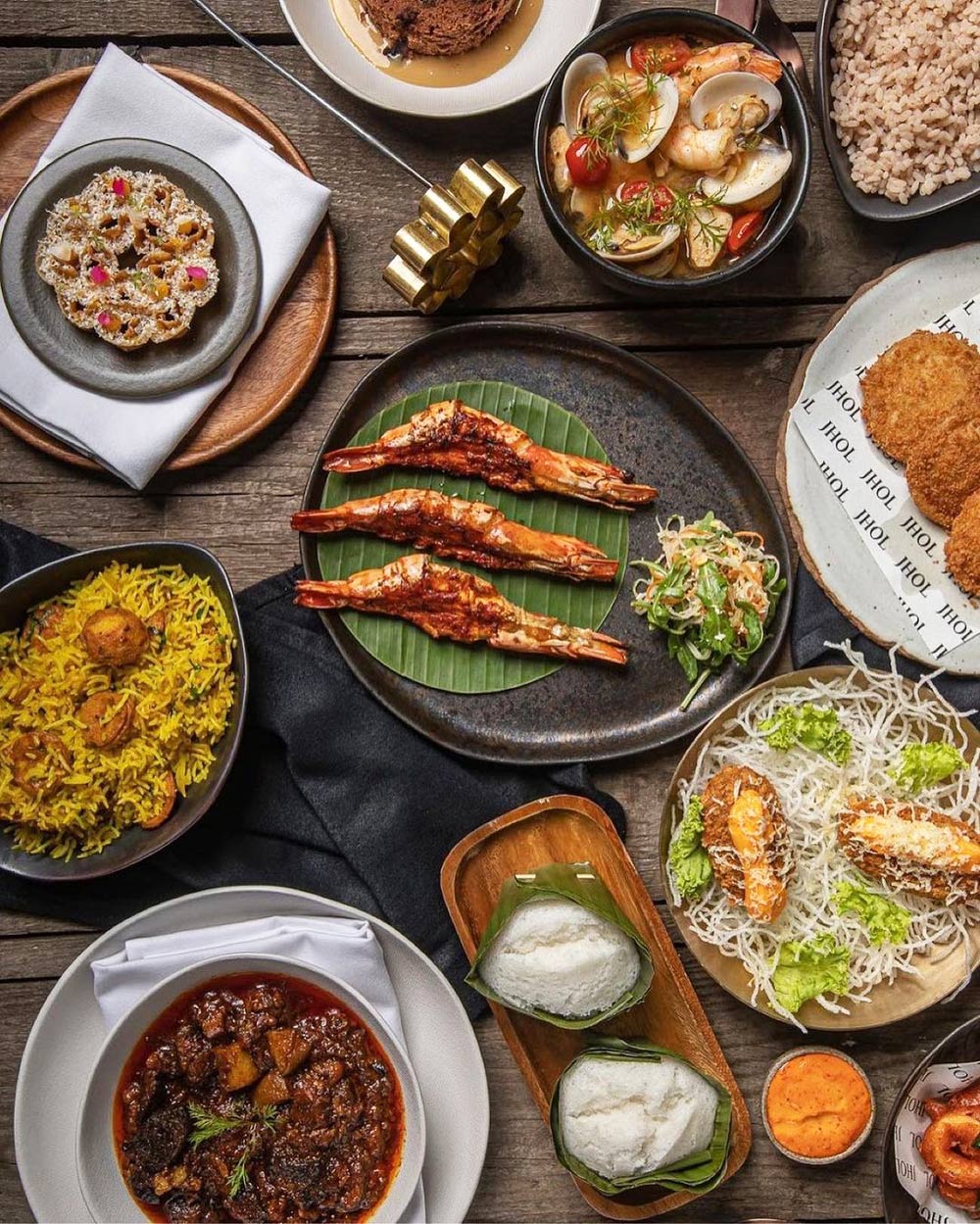 Each project has its own place. When an opportunity comes my way, I always look at a few things: the market, where it is opening and who are the clients. The menu or the dining program is based on it. Obviously, what I want to do, and my vision will always be a part of it, for instance, JHOL in Bangkok. Bangkok is one of my favourite cities and I always wanted to promote southern Indian coastal food since I am from the West Coast of India. The concept worked because there were no restaurants in Bangkok with a similar idea. We steered clear of samosas, and butter chicken is not something locals would appreciate. The food at JHOL was something that had similarities with the local Thai cooking. It was challenging but as of today, it is one of the most popular restaurants there.
How easy or difficult was the decision to pursue a career in the food business back in the day?
Back in the early 90s, there was a perception that if you didn't get into anything else,  you ended up being a cook or chef. Both my siblings pursued engineering and medicine as their vocation, and I was the odd one put who decided to get into hotel management. Luckily, my parents were always supportive. As educated working professionals, they were open to whatever their kids wanted to do. I'm sure they're very proud of all the things that they have seen me do and achieve.
AlsoRead3
It's a more acceptable career option now. What do you have to say?
This is very true. Today it has become glamorous and everybody wants to be a chef. I often ask by younger chefs what their goal is and their answer comes out: "Oh, I want to be a celebrity chef or a TV chef." But that is not a profession. Only 0.1 per cent of the industry might end up being on television and a celebrity. It also takes a lot of hard work to get there. At times, I think that's what people are forgetting, their reasons behind wanting to be a chef. 
When I decided to be a chef, it was in the pre-Internet days, I had to research the best cooking school in the world, in a library and by talking to people. I had to write letters to colleges in New York requesting information. It would take 15 days or months to get a response. I think that had a different charm where there was a sense of achievement. It makes me feel very old now. (laughs)
What drives your passion and how do you keep your passion alive after so many years? 
Travel has played a big part in keeping me inspired. But that has come to a standstill now. Finding new things, even if its different cuisines has been inspirational for me, too. 
Photo: Instagram/Jhol; Sona; Hari Nayak