Sarah Todd, the Australian model who wears the chef's apron with enviable grace, made India fall in love with her, with her aloo gobi recipe in the sixth season of Masterchef Australia. From 2014 to now, she has hosted television shows, written cookbooks—most recently, My Indian Kitchen and opened a restaurant in Goa. 
The Le Cordon Bleu alumna, is also a single mother to ten-year-old son, Phoenix, and generally divides her time between India and Australia. For the past one year she has been in Australia but that doesn't mean India is not on her mind. Her latest cookbook titled My Indian Kitchen, is her expression of love for the Indian kitchen and local food. 
My Indian Kitchen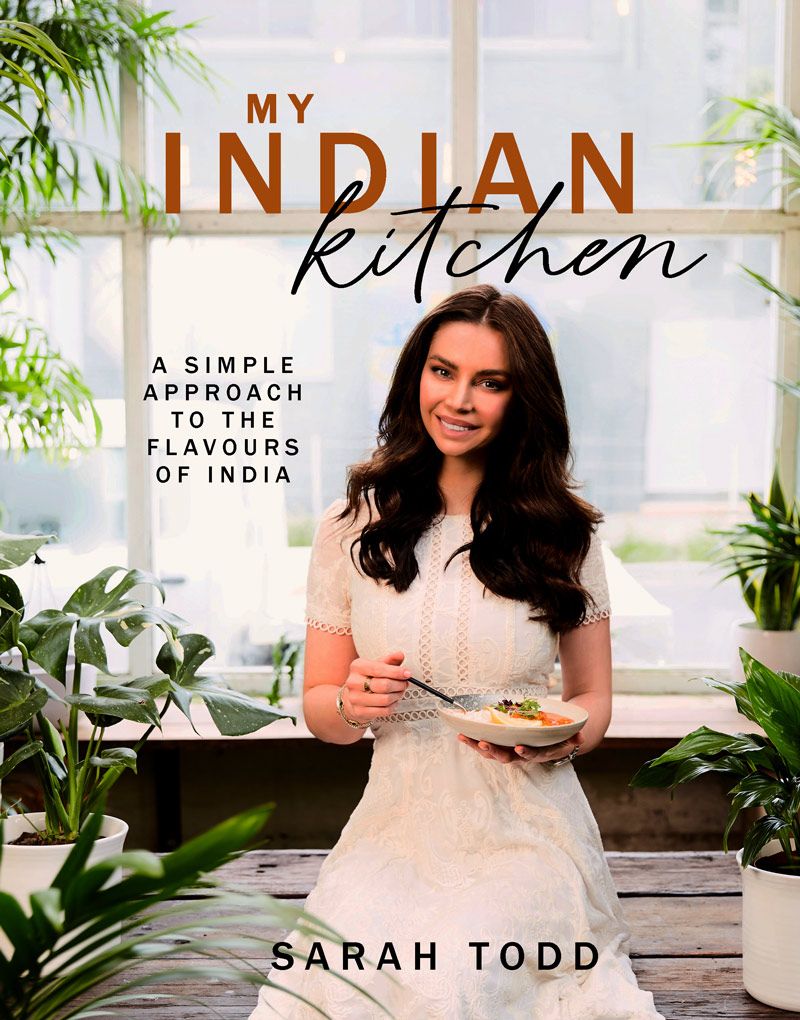 When Sarah first arrived in India, about six years ago, she was fascinated by the incredible culture, flavours and cooking methods. She made a conscious effort to learn more about what India and its culinary heritage. It started with understanding the nuances of Indian cuisines from her son's paternal grandmother, lovingly called bibi. She then went on to travel the length and breadth of India, where each trip introduced her to either a unique cooking technique, recipe or ingredient. She also discovered the abundance of vegetarian and vegan options available, and that traditional Indian food also promotes good health and supports immunity. 
Apart from the recipes and culinary techniques, My Indian Kitchen, is generously sprinkled with photographs of Sarah with the locals she met, to give the readers a visual tour of sorts. The recipes in the book are simple, quick, achievable and flavoursome, reflecting Sarah's personal cooking philosophy. "If you are not brought up with the intricate blends of spices then cooking a traditional Indian meal may seem like a daunting task. The recipes in my cookbook, although not authentic, are a representation of how fresh and light Indian food can be," Sarah explains that her cookbook, My Indian Kitchen, is to make Indian food more approachable and debunk the myth that Indian food is labour-intensive and complex. 
The highlights of My Indian Kitchen, according to the model-turned-chef, include her secret masala and south Indian curry. The former is a seasoning blend that Sarah created after a lot of trial and error, while the latter is a versatile south Indian style curry that works well with anything from seafood to vegetables. 
Sarah's guide to lip-smacking food in Goa 
Ever since she arrived in India, the celebrity chef's base has been Goa and that's where she opened her first restaurant, Antares Restaurant and Beach Club, and even shot a travel and food show. So it's safe to assume, she knows her Goa well. She recommends local eateries in the state. "You must try the Goan fish thali at Vinayak Family Restaurant in Assagao. You can also learn how to cook xacuti using fresh crabs from a local family on the banks of a river." 
"A visit to Mapusa markets would be a must," an excited Sarah adds. Mapusa markets remind the celebrity chef, who is currently in Australia, of all the good times she has spent there. "The aromas of fresh spices are magical and I always found something new and interesting there. I won't ever forget the sound of the early morning bell heralding the delivery of a fresh Goan poi on a bicycle. This is a treat for any visitor to the state," she gushes. Restaurants Gunpowder and The Burger Factory are other two places she would include in a culinary tour of Goa. "Of course, we would finish at Antares, sipping cocktails and enjoying an evening meal while watching a spectacular sunset," she boasts. 
The evolving face of food scene of India 
Sarah has been a part of the Indian culinary scene for over six years now – from managing Antares to consulting brands and restaurants and hosting food and travel shows – and has watched it evolve with time. She points out, "Initially, people preferred authentic Indian cuisines, however, many people are now open to experimenting and excited about trying new things."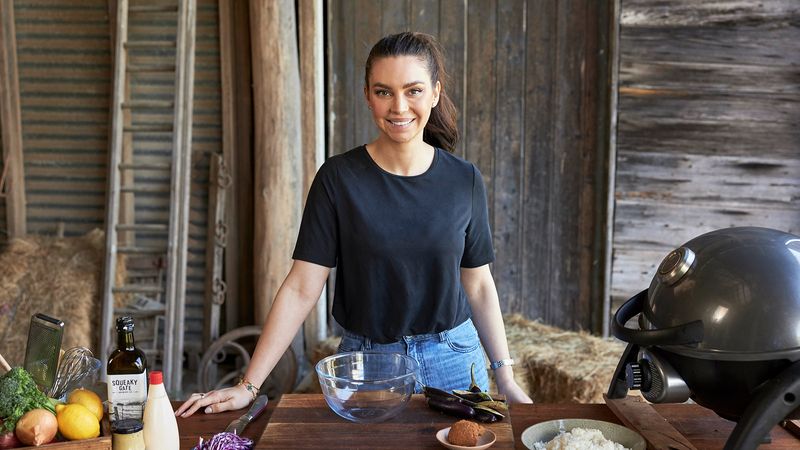 She also mentions that the life of a chef has changed dramatically since the time she stepped into the commercial kitchen. "I remember working 17 hours a day in the beginning. It was unsustainable, plus retention rates were low ," recalls the celebrity chef. As a young chef and woman, she feels female chefs must work harder to prove their mettle in managing a kitchen and run a service. It is a two-way street where you need to be strong, but also the restaurant industry also needs to its part: "The restaurant industry needs to change its mindset, provide a supportive work environment for women and promote gender equity." wants women in the business to be confident, stand tall and strive to work at positions on the top. "Until we see women in the top positions, we will not see gender equity in commercial kitchens. 
As our conversation draws to a close, Sarah shares that she's currently busy working on the concept for her second restaurant in the country, which will be in Delhi. "watch this space!" she says. 
---
RAPID FIRE
1) An ingredient, except for salt, you can't imagine cooking without.  
Spices! No matter what city I'm in, whether I'm cooking at home or at a fine dining space, street food style or a simple barbecue, I load up my dishes with spices. Flavour, flavour, flavour! 
2) What's the most challenging ingredient to work with? 
I used to despise the slimy texture of okra but discovered that it is all in the cooking method. 
3) What's the funniest moment you've had in a kitchen? 
It has to be the very first-time I cooked with my staff in Goa. I couldn't speak Hindi and they couldn't speak English. I learned to translate through food. They respected the fact that I tried to learn and speak Hindi, but it was always met with laughter. I loved those experiences with my team. 
4) If you could prepare a meal for any celebrity, who would it be and what would you make? 
Carl Cox, the international DJ, because I know how much he loves India. We recently cooked chicken biryani together and seeing how much he enjoyed it was heart-warming. I would love to cook for him at my restaurant in Goa and in turn he could play a few tracks. 
5) What's the taste of happiness for you? 
Happiness for me is sitting at my restaurant in Goa with my family and friends. It is a time when I can relax and acknowledge my hard-earned success. The restaurant's global recognition is testament to the team's hard work, dedication, and resilience through some very tough times.
---
---
Photo: Sarah Todd