"Nostalgia in a dish: cooked fish fingers, mashed with onion, fresh ginger, and green chilli that's all fried in mustard oil, stirred through with a bit of English mustard and finished with lemon and coriander. Bird's eye bhorta is to me what a tea-dipped madeleine was to Proust," declared British political journalist Ash Sarkar in her tweet back in April 2019. Ash was only expressing her love for this comforting dish with her followers on social media, but little did the journalist know that it had caught the attention of international TV's favourite home cook and domestic goddess Nigella Lawson. The impact of her descriptive tweet was such that the fish finger bhorta made it to her book and TV series - Cook, Eat, Repeat - with a twist, of course.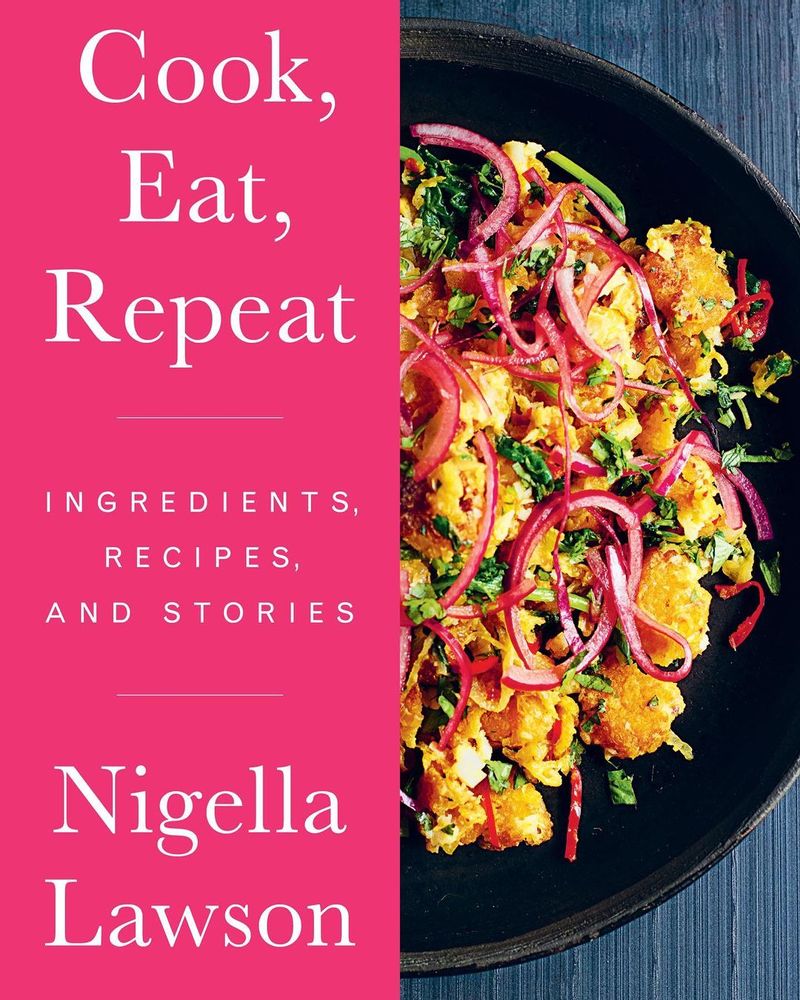 This version of the quintessential Indian bharta making it to Nigella's repertoire was as much a surprise for the home cook as it was for her social media family. She said on TV, "If you'd asked me any time up until recently whether I'd ever thought I'd bring out a book with a fish finger recipe, I'd have been fairly certain the answer would be no. Not that I have anything against fish fingers... but I hadn't thought they were the stuff of recipes." Meanwhile, her fans took to Twitter to express some honest opinions. Many said they were bookmarking it for their 'next hangover meal', others chose to term it a game-changer of a recipe, and then, there were a few who had their doubts about eating mashed fish fingers as a meal. 
The reactions were divided, but a majority of them were in favour of the fish finger bhorta. What worked, according to us, is not just the fact that the recipe requires minimal ingredients, or gives a brand new life to the humble fish fingers, but how simple and easy she makes the entire cooking process look. Oh, and can anyone ever miss her evocative and appetite-driven descriptions? 
So, what was it about Sarkar's fish finger bhorta that appealed to her? She answered the question on the first episode of Cook, Eat, Repeat while recreating the recipe on TV. "What really captivated me was that every ingredient was familiar, the method was familiar, and yet what it created was entirely new to me and spoke of real lives and real food. And I really raced, as much as I can ever race to the kitchen to cook it, and I haven't stopped [ever since]," Nigella revealed to her viewers. For the TV host, this fish recipe embodies the essence of cooking - adapting ingredients that are new to us, and making them a part of our lives. 
Her twist to Ash's recipe of fish finger bhorta is the addition of pink-pickled onions, which are red onions soaked in red wine vinegar for at least six hours. The tangy, mildly sweet and crunchy pickled onions give the recipe an extra punch and texture. 
Tempted to try the Fish Finger Bhorta recipe at home? Watch episode one of Nigella's Cook, Eat, Repeat only on Zee Zest to learn: 
Written recipe: Fish Finger Bhorta as printed in Cook, Eat, Repeat
Note: Serves 2, with essential leftovers
For the pink-pickled onions
½ red onion
Red wine vinegar or lime juice to cover
For the bhorta
2 regular onions (approximately 300 gm)
2 red chillies
2 fat cloves of garlic
1 x 15 ml tablespoon finely grated fresh ginger (approximately 50 gm chunk)
12 fish fingers
3 x 15 ml tablespoons of cold-pressed rapeseed or vegetable oil
2 x 15 ml tablespoons English mustard (from a jar)
2 teaspoons sea salt flakes (or 1 teaspoon fine sea salt)
125 gm young spinach
1 lime
3 x 15 ml tablespoons roughly chopped coriander, plus more to serve. 
Method: 
Make your pink-pickled onions as far in advance as you can: at least 2 hours, and up to 24. Cut your red onion half-or use whole onion if you prefer, as you will easily find yourself adding them to much else - into fine half-moons. Put these into a jar with a lid, or simply into a bowl that you can cover. Pour over red wine vinegar (or lime juice), pressing down on the onions until they are all just immersed. Put the lid on the jar or cover your bowl, and leave the onions to steep.
When you're ready to make and eat the bhorta, heat the oven to 220°C/200°C Fan. While you're waiting, peel and slice your 2 regular onions into fine half-moons, deseed the chillies (or not if you prefer) and slice them finely, and peel the garlic. If the skin is tough, peel the ginger (using the tip of a teaspoon) then grate it finely to give 1 tablespoonful.
When the oven's hot, and your ingredients are assembled and ready, put the fish fingers on a baking sheet and cook for approx. 20 to 25 minutes, which may be slightly longer than the packet directs, but will ensure the breadcrumb coating is really crisp.
Meanwhile, warm the oil in a large frying pan (I use a wok-shaped stir-fry pan), and cook the onions over medium-low for 20 minutes, stirring regularly, by which time they will be pale gold and soft.
Add the sliced chillies, stirring all the while, for 3 minutes, then stir in the grated ginger, mince or grate in the garlic, and cook, still stirring, for another 2 minutes. Spoon in the mustard and salt, stirring to combine, then add the spinach leaves and let them wilt in the pan for 2 to3 minutes, stirring regularly, then squeeze in the juice of the lime.
Take the pan off the heat while you get the fish fingers. Break them up a bit with a spatula then add them to the wok or frying pan. Toss everything together, breaking them up further, and sprinkle over the coriander.
Serve topped with the pink-pickled onions, adding extra chopped coriander if wished.
---
Photo: Nigella.com and Instagram/Nigella Lawson