For those who want to experiment with food there is no place like the 'gram, Gurugram that is. The millennial city, forever in search of new tastes, flavours and experiences, is at the centre of the most innovative food spaces in the NCR. OMO, Gurugram's newest the chicest new cafe, is one such.
Inspired by nature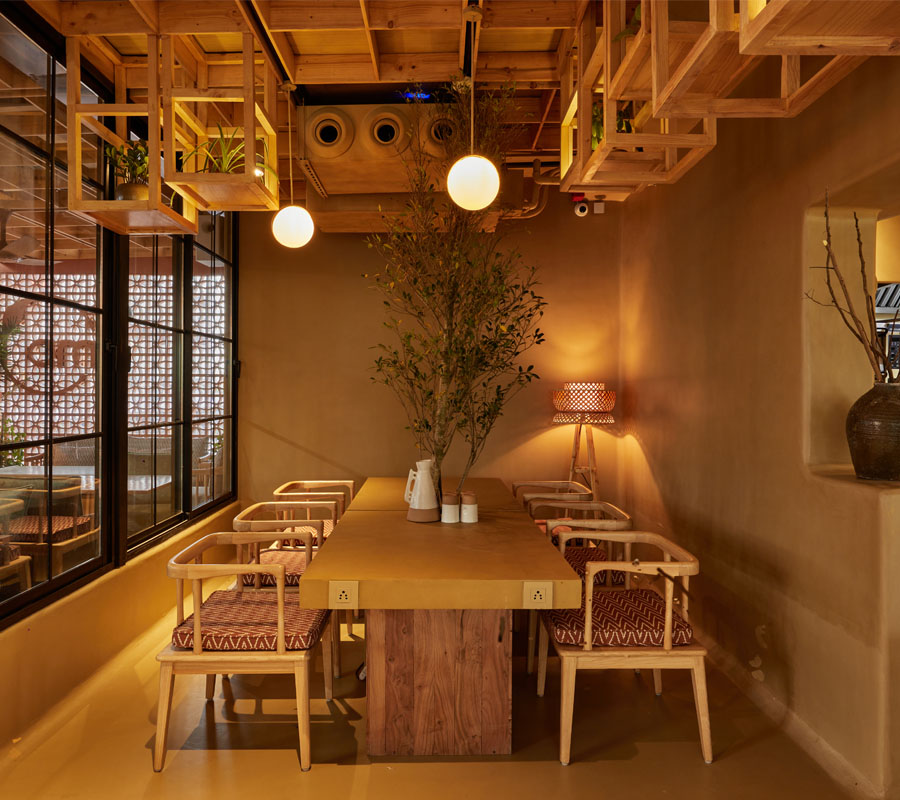 The first thing you notice about OMO is its design. Simple yet striking, earthy yet modern, Indian yet international, the 100-cover restaurant is subdued and elegant. The muted colour palette, natural elements, and hundreds of plants create an earthy, serene ambience, one that is hard to find in the city. An open kitchen, coffee station, and juice bar let you witness all the action while the bright natural light filters in from the floor-to-ceiling windows, casting abstract shadows; lamps reflect in the windows at night to denote phases of the moon and the furniture - trendy, comfortable, yet neutral-  blends in the space. "We wanted everything at OMO to be natural," informs Rajan Sethi the person behind the brand when I ask him about his inspiration for the place. "Too much decor, art, or embellishment, I feel, distracts you from the food and we wanted our guests to focus on food." The place, incidentally, is Rajan and his partner Deepika's dream project that was conceptualised during the first lockdown and brought to life in the second.  In his own words, OMO was created not as a commercial venture but as a space that brings joy to everyone associated.
The name, OMO, is derived from three pillars of the brand's belief system. O, for original ingredients sourced directly from farms, M for maternal nourishment in every morsel, and O is omniscience about the botanical world. The menu is vegetarian and vegan-friendly and the ingredients are mostly organic. The endeavour, informs Sethi, is to go totally organic soon.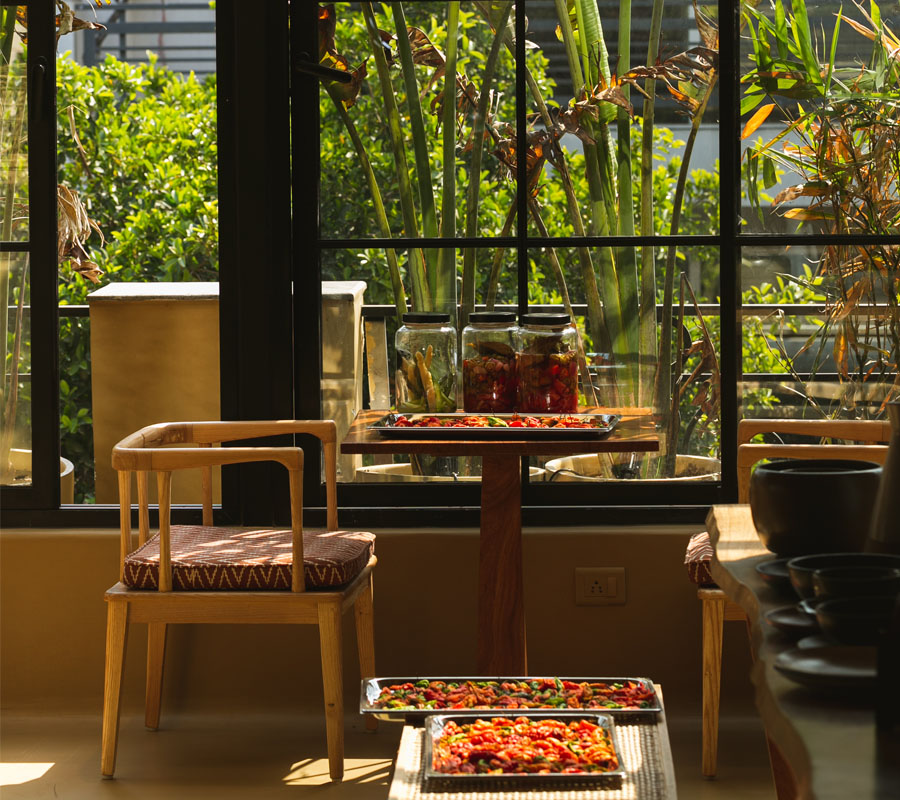 But why vegetarian? "We wanted to create an ingredient focussed place that had great produce at its core," says Rajan. "Today, many of world's greatest restaurants have a greater impetus on vegetarianism, also post-pandemic people have become conscious of their food choices. We want to offer simple flavourful food with good quality produce." This is where chef-partner Vanshika Bhatia stepped in. Known for her work with local, seasonal and Indian ingredients, the young award-winning chef was only too happy to be a part of the project and create an ingredient-forward menu.
Seasonal, small-batch, and delicious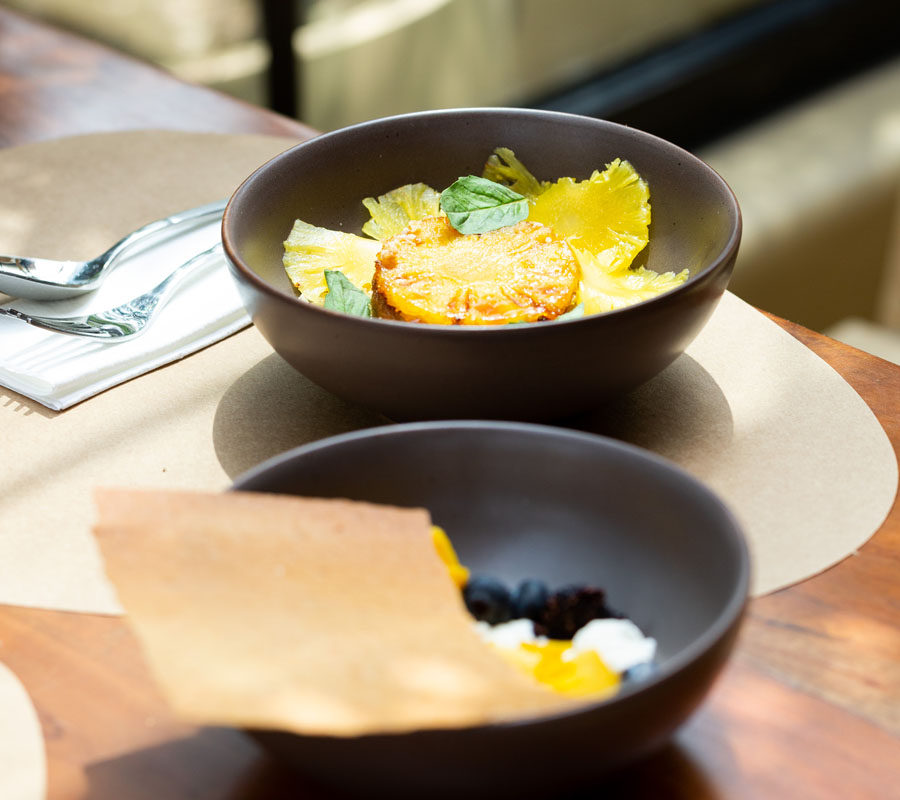 The menu at OMO is modern and smart. There are small plates and sharing portions that let you try more than one dish. Adapted to the modern tastes, it focuses on artisanal hand-tossed pizzas, fresh handmade pasta, indigenous cheese platters, fresh salads, soups and desserts and will change every few months in line with the changing seasons. An index at the end of the menu tells you where the food on your table has come from.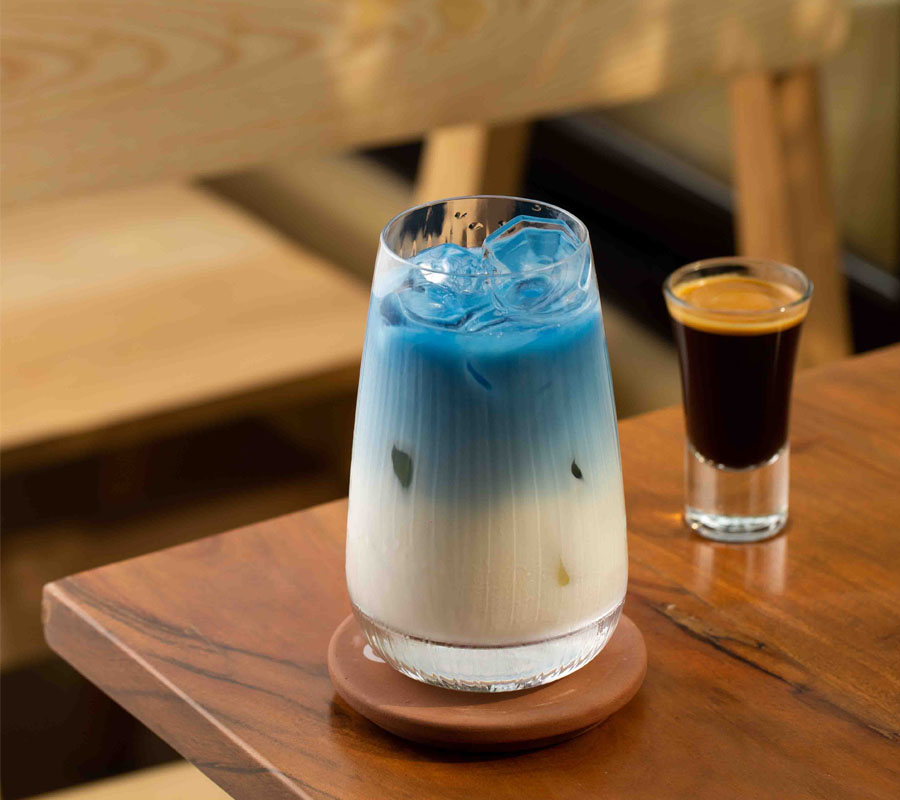 We start our meal with mushroom and pineapple ceviche, and both turn out to be brilliant. The mushrooms are umami-rich and with a creamy sauce at the base whereas the pineapple is fresh and light with raw mango, lemon, and fresh herbs. The Kalari, local cheese from Jammu, is baked with a thin bread at the bottom and served with a flavourful bell pepper sauce. The Naga-chilli fried cauliflower is, well, spicy, and yet does not kill your palate. On the side, we have the showstopping blue-pea latte and a smokey, full-bodied ngarum cold brew. The latte is a unique blend of cold brew coffee, blue pea tea and milk that comes to you as a blue and white drink and turns into a psychedelic shade of mauve when coffee is added to it. Iced americano, meanwhile, is smokey and full-bodied and perhaps the best iced coffee I have ever had.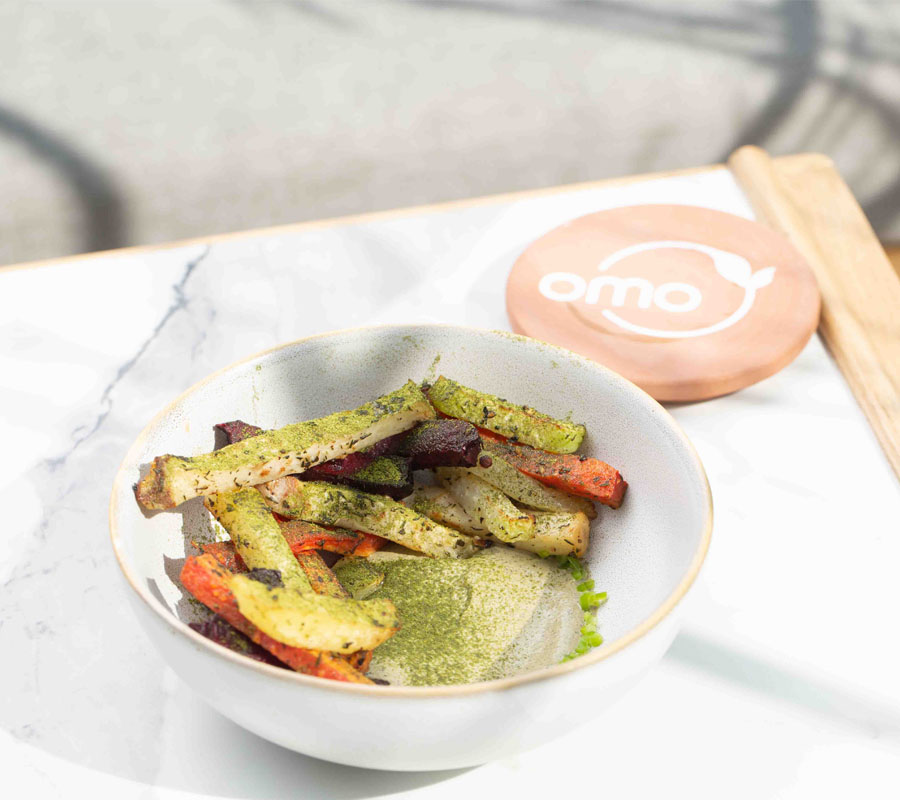 "How do your guests react to being in a vegetarian-only place?" I ask chef Vanshika. "So many people who come here are vegetarian and vegan. They are very happy to see a smart vegetarian place with a modern menu," she replies, "but my challenge is to ensure that my non-vegetarian guests do not miss meat." The mains that we try later tells us that no one will miss the meat here. 
The quattro formaggi pizza, which we start with, has complex flavours — the sauce is umami, the cheese is fresh and the base is light as air. The four cheese used is Zarai,  scamorza, mozzarella and parmesan. While the parmesan is imported the former three are sourced from local fromageries. The mushroom fettuccini is meaty, flavourful and fragrant, thanks to the assortment of mushrooms used, which included shiitake, cremini, pink and white oyster mushroom, and black fungus. The risotto, with white asparagus, is strong and beautiful. On the whole, the food is satisfying, delicious, flavourful and yet light.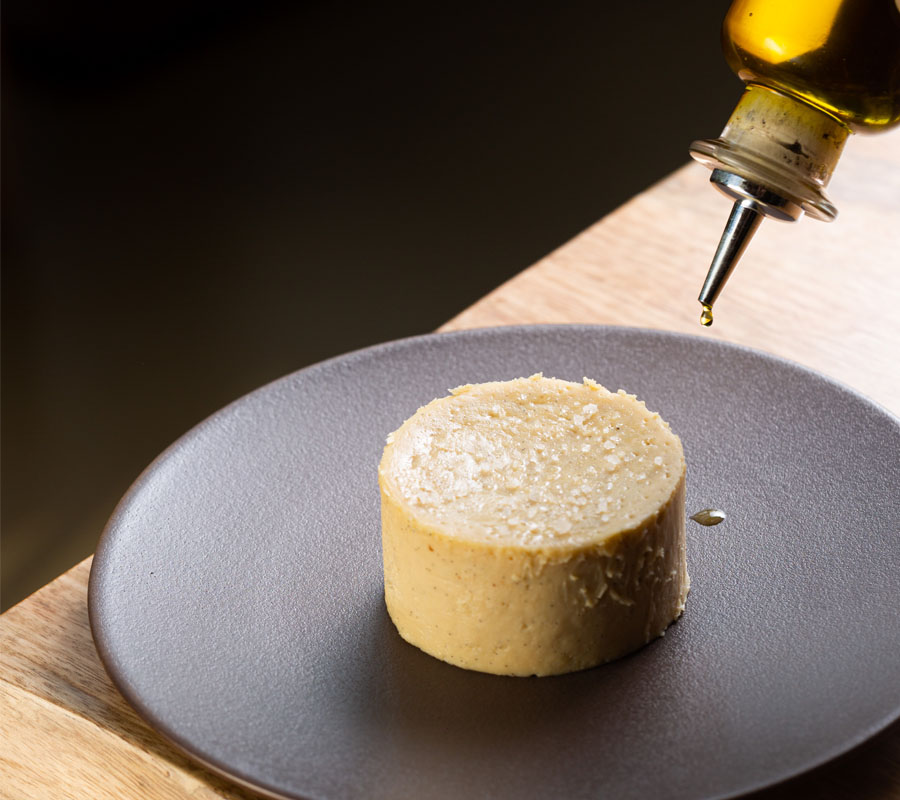 The cafe offers a beautiful dessert menu too. There is baklava, cheesecake, homemade ice creams, and beignets but there is no way I can eat that after a rather large meal. "You can come back only for desserts one day" suggests the team. "They taste delicious with our coffee." I think I will take that offer soon.
Photo: OMO